Simple Office Desk Halloween Decoration Idea
Are you super into Halloween and all of its spooktacular glory? But do you work in a professional workplace where they frown upon decking out your desk with fake spider webs and robotic witches?  Then we've got a simple and "work appropriate" office desk Halloween decoration idea that can still keep your holiday spirit alive while you're working on spreadsheets and dialing in to that 2 pm conference call.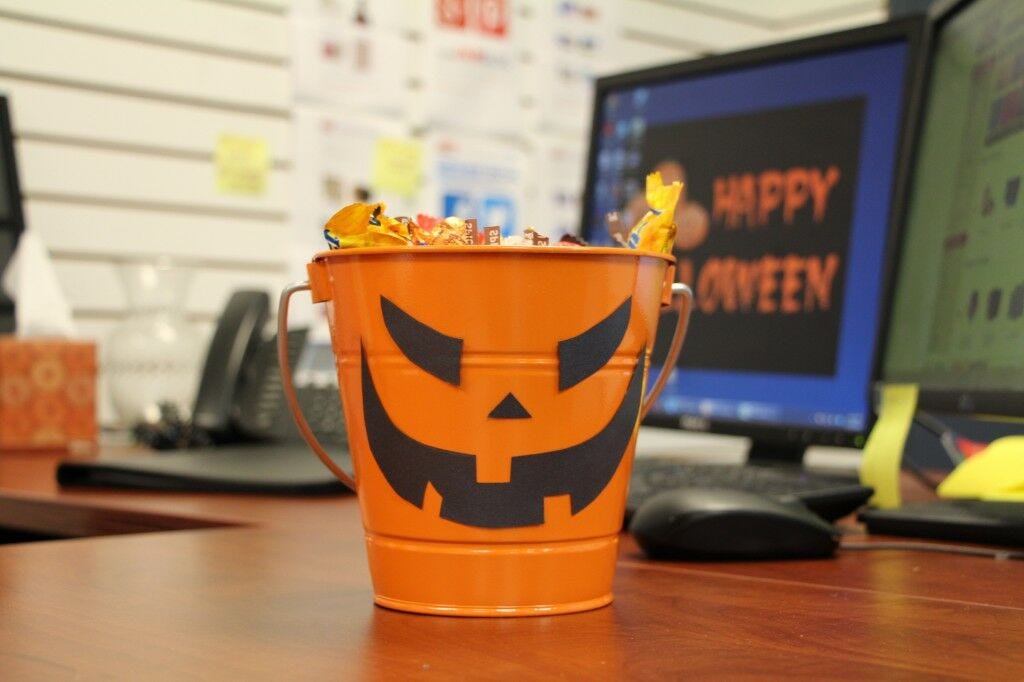 This pumpkin candy dish is the perfect accessory to your desk and only requires a few materials.
Orange Pail - find it HERE
Scissors
Black Linen Cardstock - find it HERE
Tape - find it HERE
Candy/Snacks
Create the Face
Go to Google and type into the image search "pumpkin face template." Once you've picked your favorite face template you can print the template directly onto the black linen paper. (If you're feeling creative, any colored paper will work as well). Make sure you do a couple of test prints on plain white computer paper so you can adjust the size of the face to fit the surface of the pail without wasting your linen paper. Once you've got the correct size and print, use scissors to cut out the template. We used our RibbonPro Scissors
ribbon scissors
because they are small enough to get into the creases of the pumpkins mouth. Once you've got the pumpkin's face cut out, attach to the pail with tape. You can use glue or a hot glue gun for lasting hold if necessary.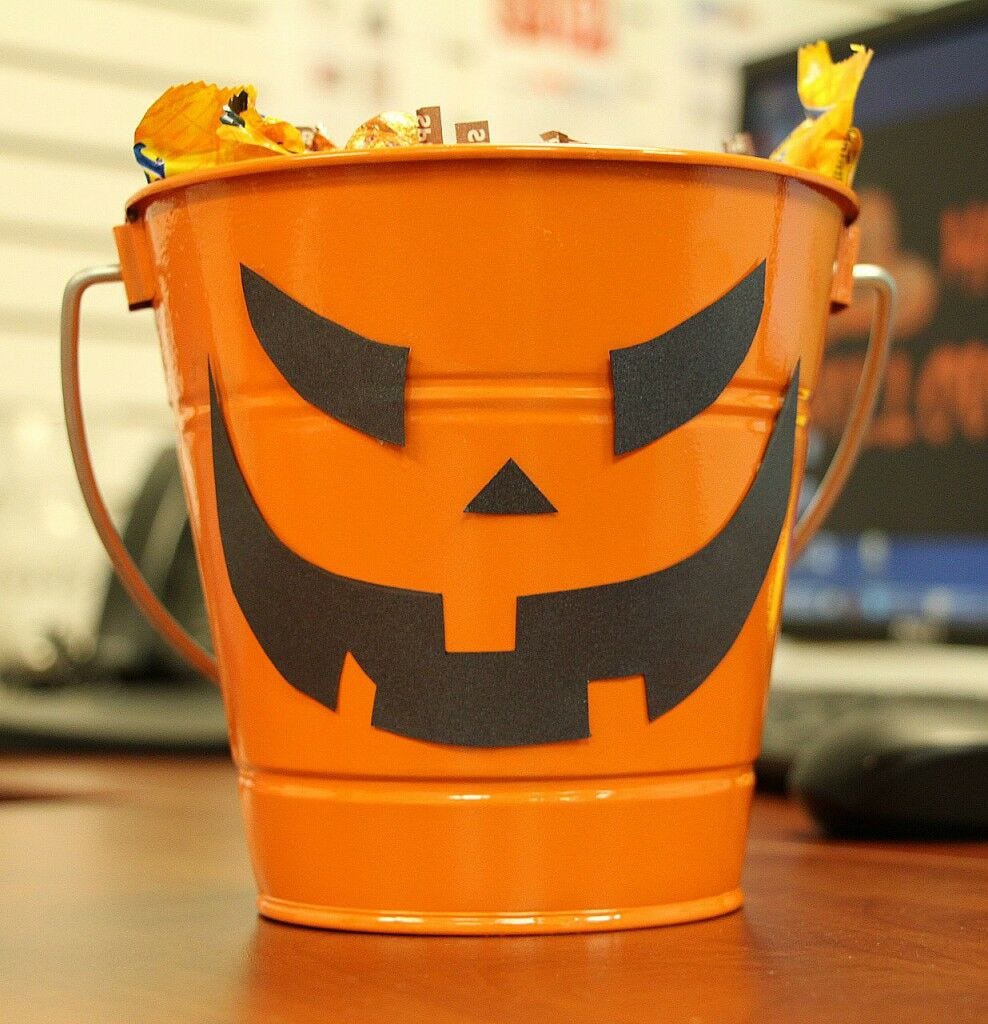 Lastly, fill the pail with your favorite snacks and place on your desk. Your coworkers will be happy when they have a sweet tooth craving, and your boss will be happy you didn't turn your cubicle into a haunted cemetery scene. Feeling inspired? Check out our other Halloween inspired crafts.