Halloween Hocus Pocus Witch Broomstick Goody Bags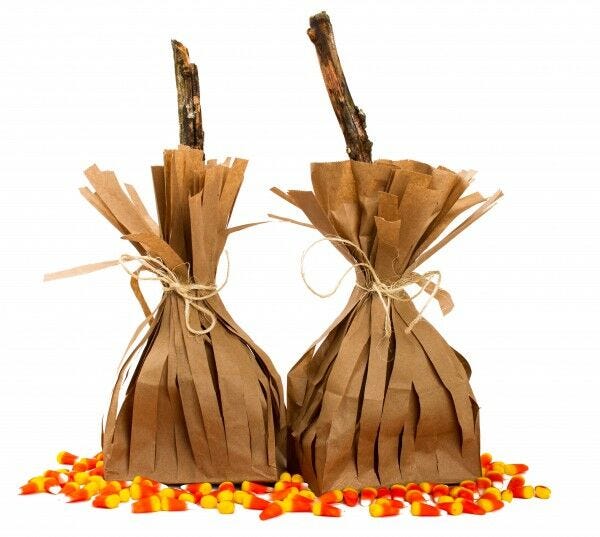 Surrender yourselves now 'cause the witches are taking over! These witch broomstick goody bags are enchanting and there's nothing you can do about it. Who could forget one of the greatest Halloween movies of all time? Hocus Pocus is a classic that's been passed down for generations.
I don't care how much your kid loves haunted houses and bobbing for apples, nothing beats getting goody bags filled with delicious candies Hocus Pocus style! Your kids will be thanking you for eternity.
So,  switch your goody bags up by making them yourself this year. They're perfect to hand out for Halloween parties or to the ghosts, goblins, fairies, witches, and superheroes who are bound to stop by.
Witch Broomstick goody bags are a real steal but only the Sanderson sisters have the right potion to make them. Don't worry, I ripped a page from the infamous spellbook so you should be all set. Just hurry before anyone notices!
What You'll Need
2 brown paper bags
Scissors
Twigs
 Twine 
Step #1
Take one paper bag and cut the strips until you reach the base (but do not cut the base)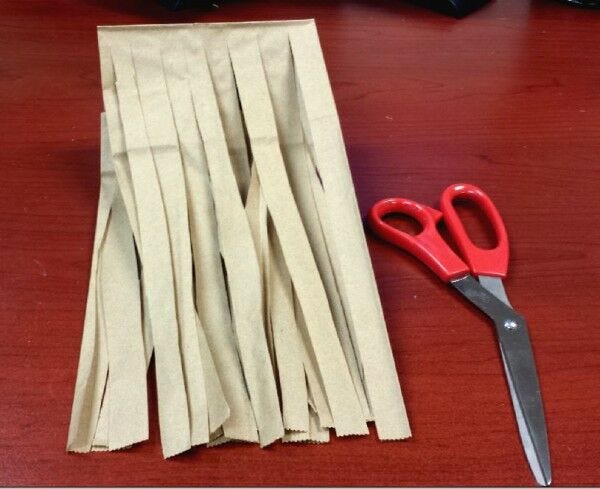 Step #2
Open your 1st paper bag and place the second, uncut paper bag inside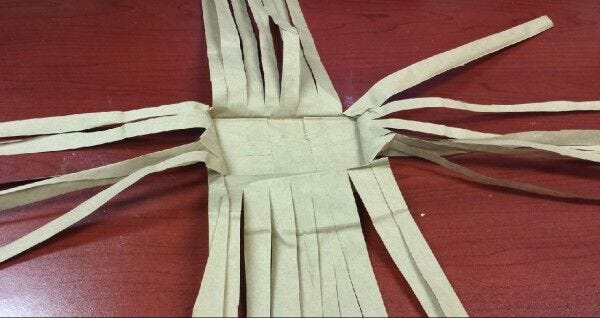 Step #3
Put your candies in the paper bag. Wrap the shredded paper bag around the your goody bag and place a twig inside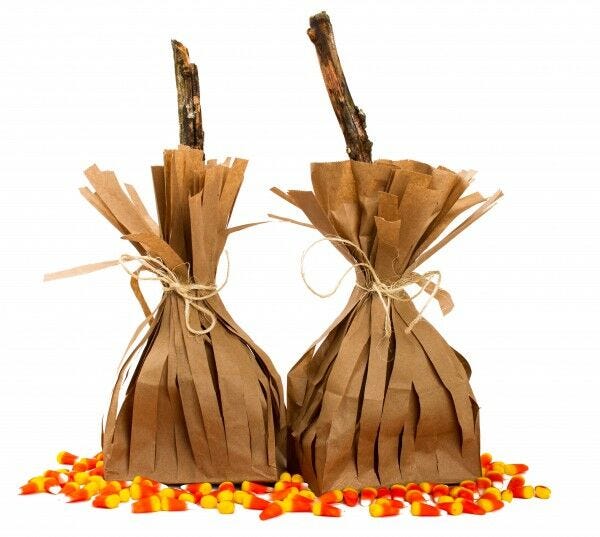 Now that your witch broomstick goody bags are complete, what will you do with them?