The Greatest Pumpkin Craft You'll See this Fall
Now I don't like to brag or anything, but I am a pretty 
pretty 
good crafter. So try not to get too upset if you're handmade paper pumpkin craft doesn't look quite as impressive as mine. I'd like to credit this craft's awesomeness to our supreme high-quality paper over here at JAM, but truth be told, it's all me, I just have a way with the cardstock and scissors. If you follow these simple steps and try your very best, you 
might
be able to make a pumpkin craft half as good as mine. I will show you it now. Here it is in it's natural habitat, see if you can spot which one is mine.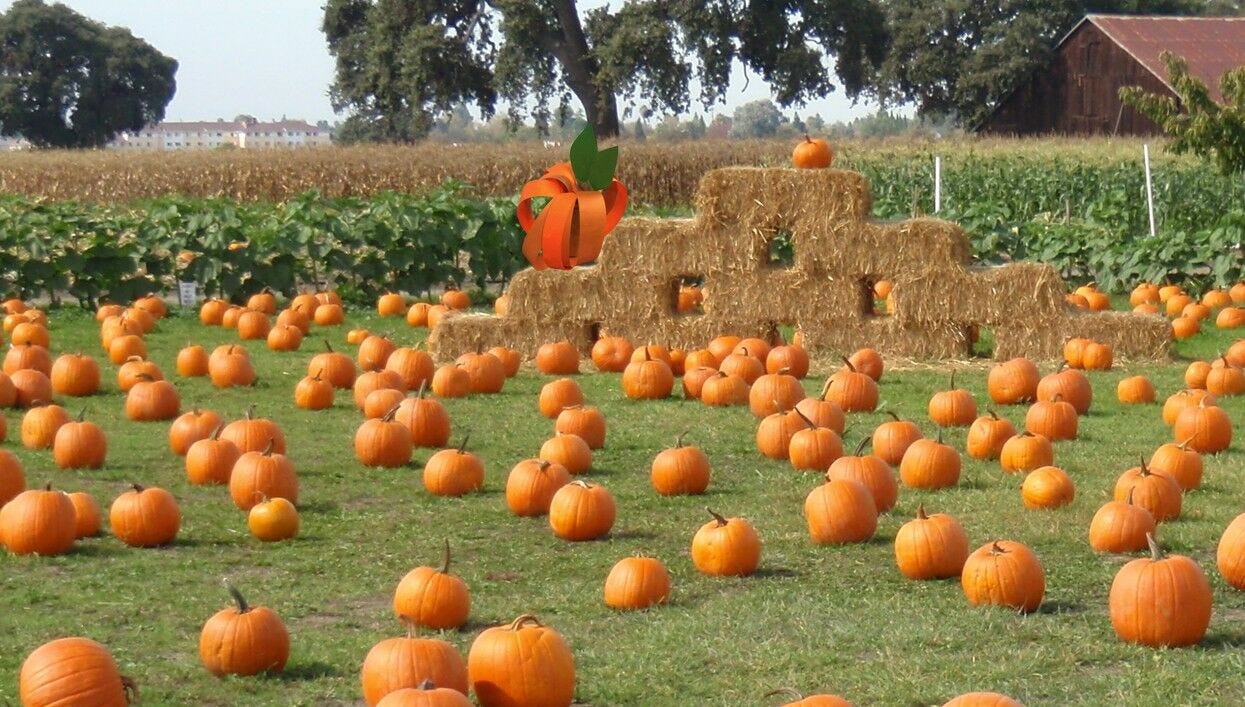 By this point you're probably thinking, "Wow! That's so realistic, truly the greatest pumpkin craft I've ever laid eyes on. How will I ever make one as good?" Well I hate to break it to you, but you wont. All you can do is try your best, and maybe the pumpkin seeds will fall in your favor. Here's what you'll need.
Orange Paper
(I used two shades because of my crafting skills. Use two at your own risk).
Green Paper 
Scissors
Scotch Tape Toilet Paper Roll In case you're still confused, here is what all those materials look like. Red Bull isn't necessary, but it certainly doesn't hurt.
Pumpkin Craft: Step 1
Measure out 1 inch segments out of your orange paper, and cut it into strips. It helps if you have a paper cutter, or the steadiest scissor cutting hand on the East Coast.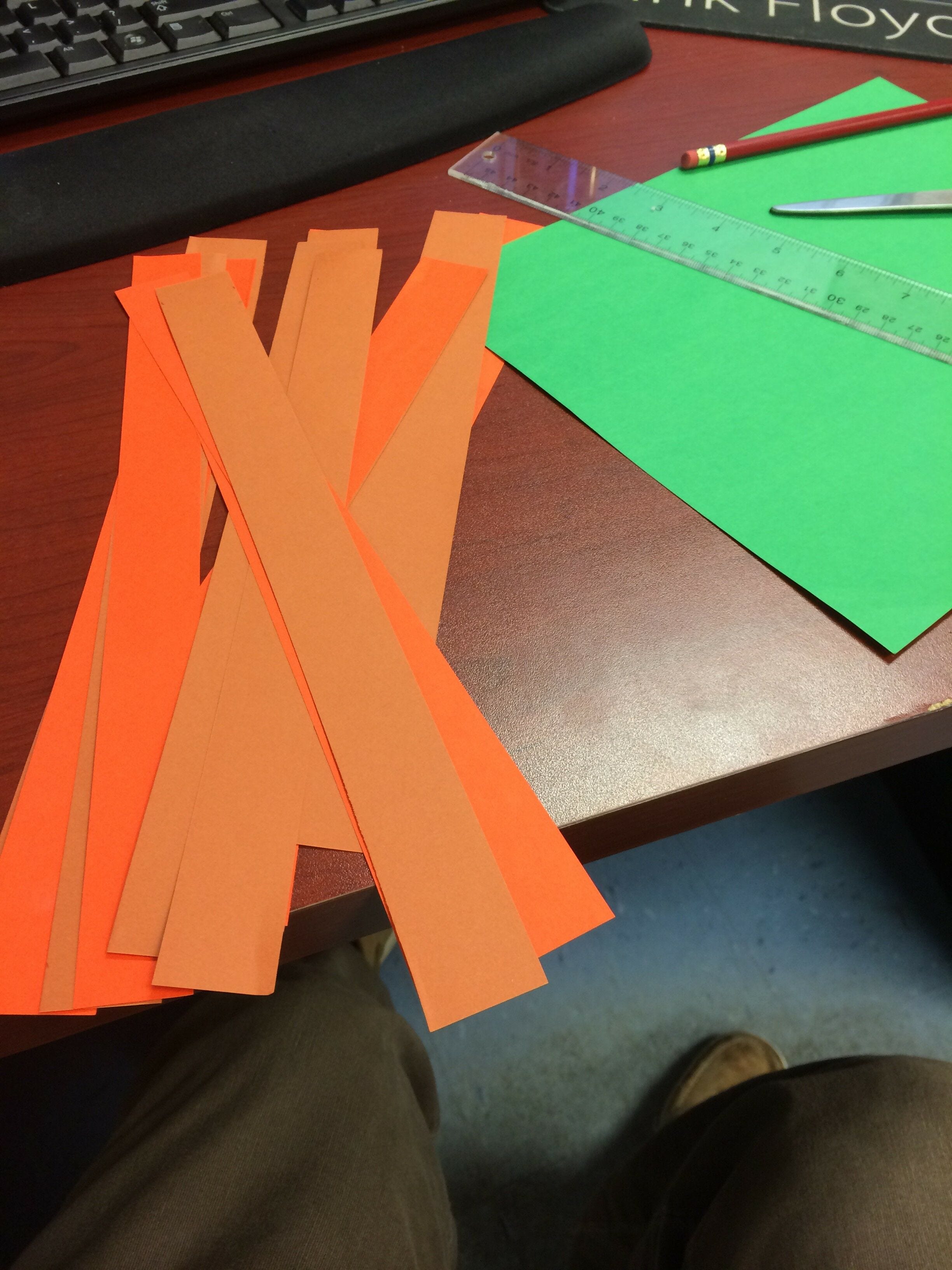 Pumpkin Craft: Step 2
Now begin recklessly taping these strips into one end of the toilet paper roll. Try to spread them out.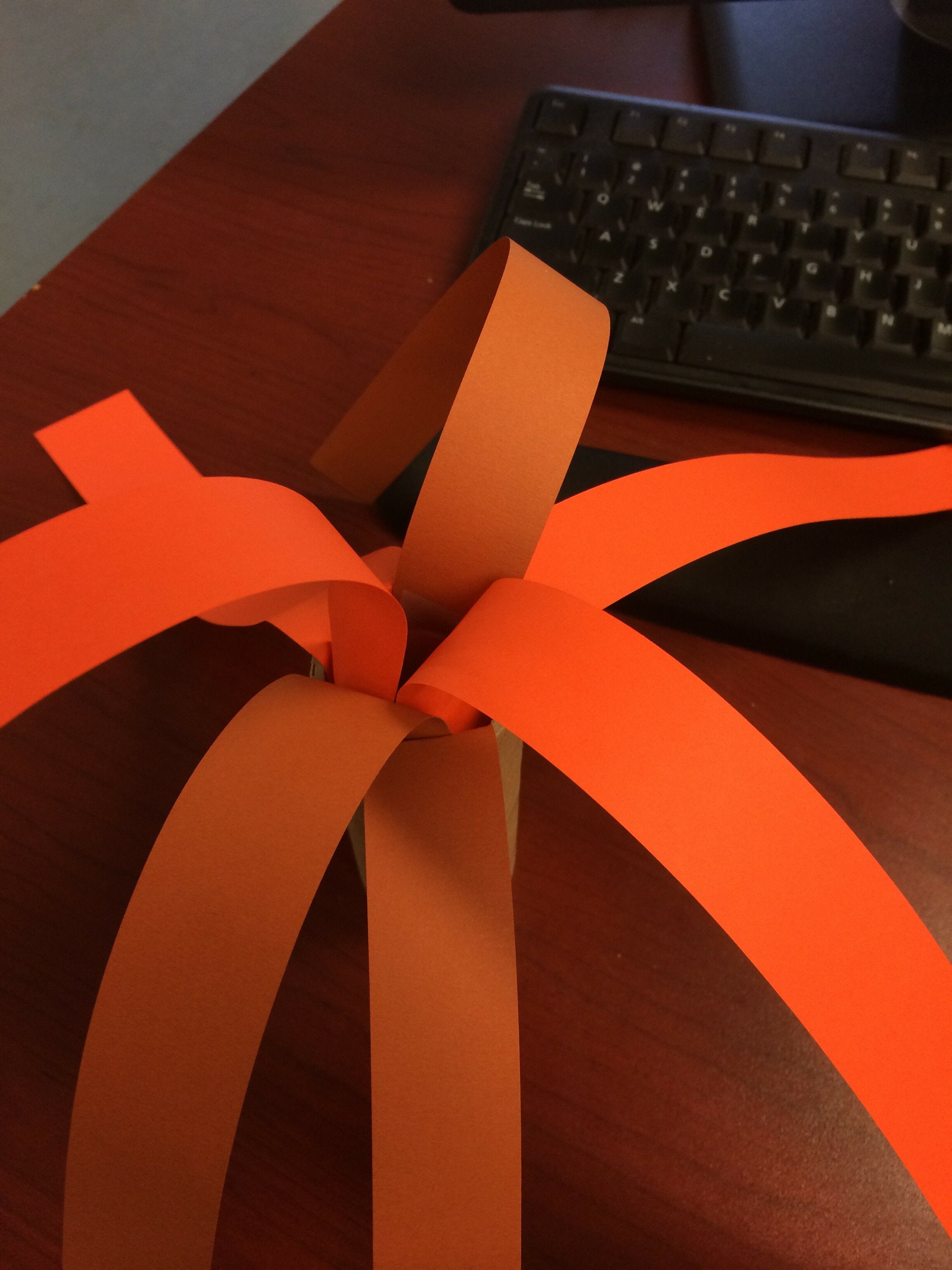 Step 3: Pumpkin Craft
Loop the strips around, and tape them into the other end, like so.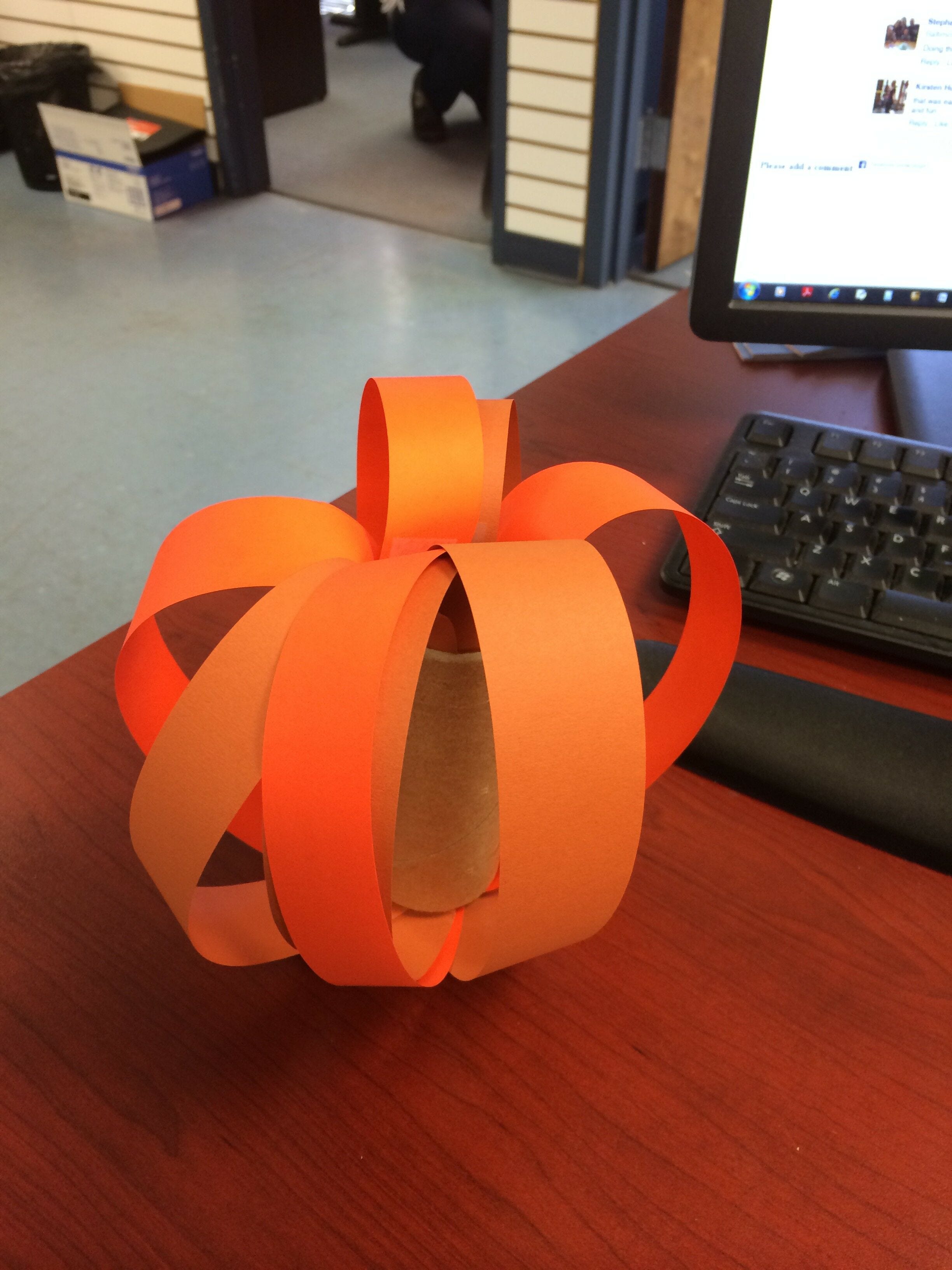 Step 4: Pumpkin Craft
Once you are satisfied with the amount of strips making up your pumpkin, cut out one or two green leaves for the finishing touch.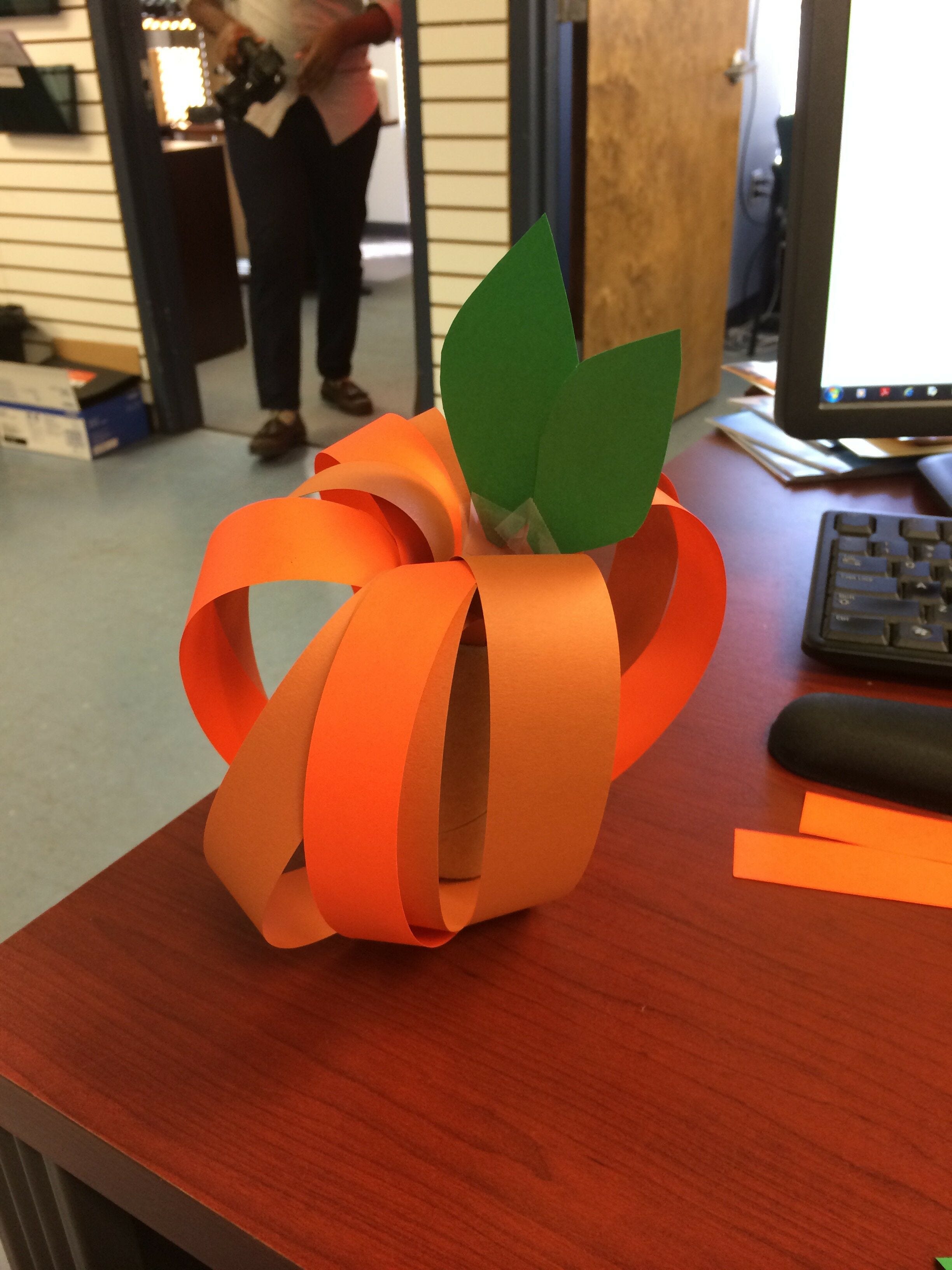 And there you have it, the world's greatest pumpkin craft creation of all time. Remember, you saw it here first. Good luck.