Gold paper emanates a dazzling brilliance that catches the eye and captivates the imagination. Its radiant surface reflects light, adding a touch of shimmer and sparkle to your designs. The allure of gold evokes a sense of prestige and grandeur, instantly elevating your projects to a level of timeless elegance and sophistication.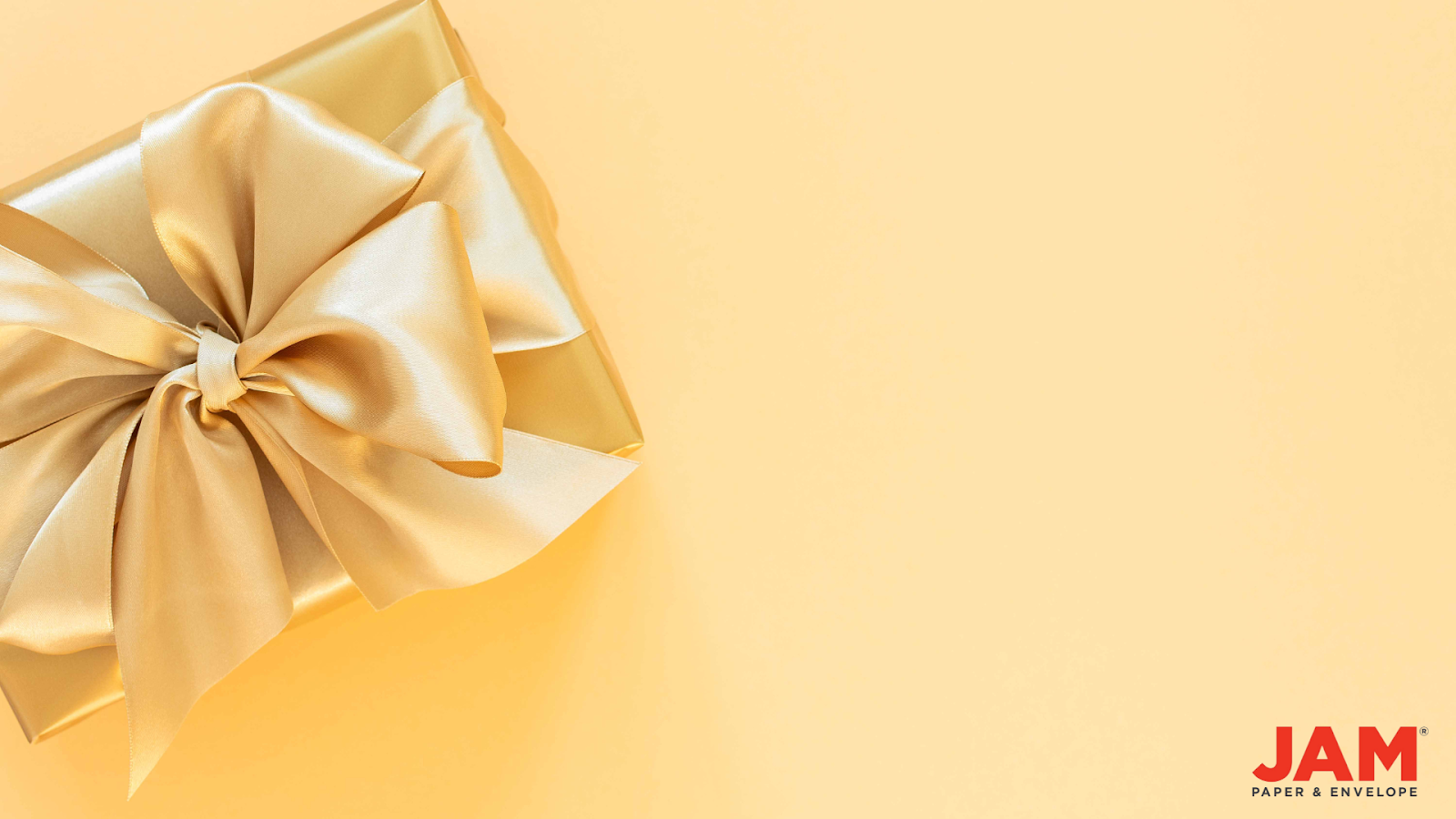 What Makes JAM Paper's Gold Paper Stand Out?
Step into a world of opulence with JAM Paper's Gold Paper—a lustrous blend of exceptional quality and unique characteristics that transforms every project into a masterpiece:
Exceptional Quality: Crafted with meticulous attention to detail, our gold paper sets the standard for luxury and elegance.
Metallic Brilliance: Created by applying metallic pigments or foils, our gold paper boasts a shiny and reflective surface that captivates the eye.
Unique Characteristics: The variation in the intensity of the gold coating makes each sheet distinct, offering endless possibilities for creative and decorative projects.
More Than Just Paper: With JAM Paper, you're not just choosing paper; you're selecting a canvas that elevates your creativity to new heights.
Different Types Of JAM Paper's Gold Paper
Gold paper is more than just a color; it's a statement. JAM Paper offers a variety of gold paper shades that can elevate your projects to a level of timeless elegance and sophistication. Here's a creative guide to the different types of gold paper shades you can find at JAM Paper:

Gold Metallic 80lb Paper
Radiant Brilliance: This paper has a metallic finish that adds a luxurious touch.
Perfect For: Invitations, certificates, and special announcements.
Gold Foil 24lb Paper
Shimmering Surface: The foil aspect of this paper catches the light beautifully.
Perfect For: Holiday cards, wedding invitations, and milestone celebrations.
Antique Gold Parchment 24lb Paper
Vintage Vibes: This paper has a parchment finish for an old-world charm.
Perfect For: Certificates, diplomas, and vintage-themed projects.
Light Gold Blonde Metallic 32lb Paper
Soft Elegance: A lighter shade of gold that offers a subtle, sophisticated look.
Perfect For: Baby showers, bridal showers, and understated events.
Champagne Metallic 32lb Paper
Sophisticated Sparkle: This shade offers a muted, elegant form of gold.
Perfect For: Formal invitations, corporate events, and elegant crafts.
Gold Stardream Metallic 32lb Legal Paper
Starry-Eyed: A unique metallic finish that adds a touch of whimsy.
Perfect For: Creative projects, scrapbooking, and unique invitations.
Goldenrod 24lb Paper
Earthy Tones: A deeper, more natural shade of gold.
Perfect For: Fall events, rustic weddings, and nature-themed projects.
Gold Sparkle 10lb Paper
Glittery Glam: This paper has a sparkle finish for when you want to make a bold statement.
Perfect For: Party invitations, festive events, and crafts that need a pop of excitement.
Key Features And Benefits Of JAM Paper's Gold Paper
When it comes to adding a touch of glamour, elegance, and creativity to your projects, JAM Paper's Gold Paper stands out as an exceptional choice. Offering a range of captivating shades, this specialty paper provides numerous features and benefits that make it the preferred option for various creative endeavors. Whether you're crafting invitations, designing certificates, or working on high-end packaging, JAM Paper's Gold Paper has you covered. Below are the key features and benefits that set our gold paper products apart:

Lustrous Finish
JAM Paper's gold paper features a lustrous finish that bestows a luxurious and richness quality upon your creations, ensuring they radiate with opulence. This characteristic adds an extra layer of elegance to your projects, making them truly stand out.
Variety Of Shades
Our gold paper offers a spectrum of shades, from the dazzling metallic gold to the warm champagne gold, the vintage-inspired antique gold, and the trendy rose gold. This diverse range of colors allows you to pick the perfect hue that aligns with your project's aesthetic, enhancing its visual appeal and impact.
Versatile Application
JAM Paper's Gold Paper is incredibly versatile, with the ability to enhance formal invitations, certificates, and upscale packaging. This adaptability makes it an ideal choice for a wide array of creative uses, ensuring your projects maintain a touch of sophistication and refinement.
Quality Assurance
Our gold paper is meticulously crafted with an unwavering commitment to quality. We take great care to ensure you receive a product that meets the highest standards for your important documents and designs. Rest assured, JAM Paper's Gold Paper is synonymous with excellence.
Creative Freedom
The assortment of gold paper shades from JAM Paper empowers you with creative freedom. You can express your unique vision and leave a lasting impression with an added touch of elegance. With this range of shades at your disposal, your projects can be as unique as your imagination.
Affordability
Despite its premium appearance, JAM Paper's Gold Paper remains an affordable choice. This cost-effectiveness ensures that the luxurious look and feel of gold paper are accessible to a wide range of projects and budgets.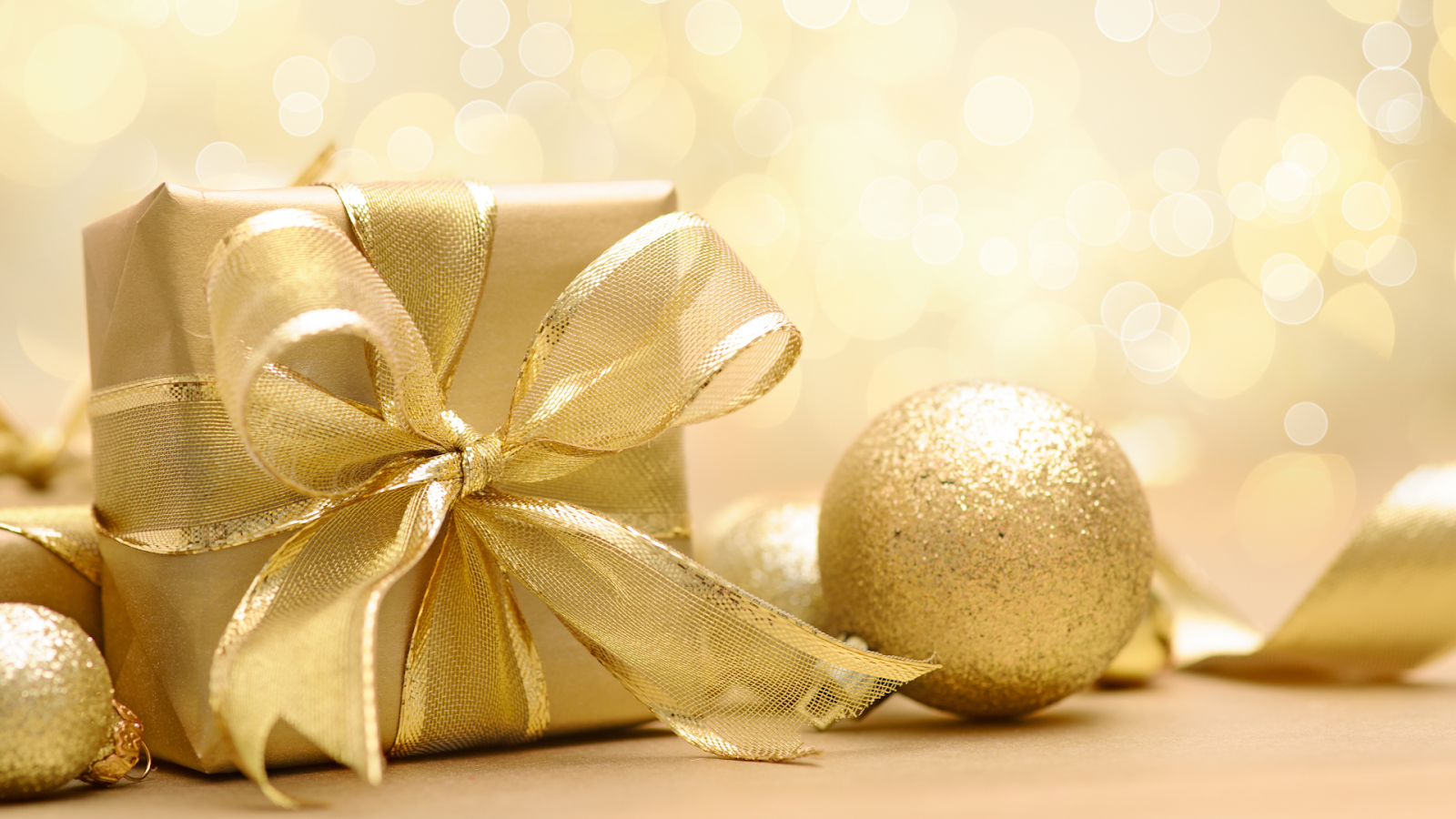 The brilliance of JAM Paper's Gold Paper imparts a standout presence to your creations, ensuring they leave a lasting impression on recipients and viewers. The inherent allure of gold paper enhances the visual impact of your projects, making them impossible to ignore.
Eco-Friendly Options
For environmentally-conscious individuals, JAM Paper offers eco-friendly gold paper options. Craft responsibly without compromising on the touch of luxury that gold paper brings, allowing you to contribute to a more sustainable world while still enjoying the opulence of gold.
How To Get Creative With JAM Paper's Gold Paper
JAM Paper's Gold Paper provides a canvas for your creative ideas to shine. The possibilities are endless when it comes to utilizing this versatile and lustrous paper for various projects. Whether you're planning to craft invitations, design cards, or create unique decorations, here are some creative ways to make the most of JAM Paper's Gold Paper:
Elegant Invitations: Design stunning wedding, anniversary, or formal event invitations with the rich and luxurious finish of gold paper. The metallic sheen adds a touch of opulence to your invites, setting the tone for a grand celebration.
Artful Greeting Cards: Create custom greeting cards for birthdays, holidays, or any special occasion with JAM Paper's Gold Paper. The shimmering surface and variety of shades make your cards truly stand out.
Certificate Of Distinction: Acknowledge achievements with style. Design certificates and diplomas using gold paper to lend an air of prestige to the recognition.
Decorative Gift Wrap: Elevate your gift-giving with gold paper. Craft unique gift wraps, gift bags, and tags to make your presents truly special. The recipient will appreciate the extra effort.
Scrapbooking Excellence: Preserve cherished memories in a luxurious way. Incorporate gold paper into your scrapbooking projects to add a touch of elegance to your layouts and embellishments.
Creative Crafts: Let your imagination run wild with art and craft projects. The versatility of gold paper allows for intricate origami, 3D sculptures, and mixed-media creations that shimmer with creativity.
Table Settings And Decor: For weddings, parties, and special events, consider using gold paper for table settings, centerpieces, and decorative accents. Its shine adds a touch of glamour to any occasion.
DIY Home Decor: Update your home decor with DIY projects using gold paper. Create wall art, frames, and accents that infuse your space with a touch of sophistication and luxury.
Business Branding: Make your brand memorable with gold paper in business cards, marketing materials, and packaging. The reflective quality adds a professional and eye-catching element to your branding efforts.
Educational Resources: Teachers and educators can use gold paper for educational materials, bulletin boards, and classroom decorations, adding a touch of excitement and visual appeal to the learning environment.
Unique Party Favors: Craft personalized party favors using gold paper for birthdays, weddings, or other events. It adds a special touch to your celebrations and leaves a lasting impression on your guests.
Why Choose JAM Paper's Gold Paper For Your Creative Needs
Gold paper is a versatile and luxurious choice for a wide range of projects. Its shimmering surface and elegant appearance instantly elevate any design, making it perfect for invitations, crafts, packaging, and more. With various shades and finishes available, you can find the perfect gold paper to suit your unique aesthetic and project requirements.
At JAM Paper, we understand the importance of quality materials in creating memorable designs. That's why we offer a wide range of colorful paper, envelopes, gift bags, portfolios, and more, including stunning gold paper options. Elevate your projects with our selection of high-quality products, designed to help you make a lasting impression.
Visit JAM Paper today and discover how our products can help you stand out, look professional, and bring your creative visions to life. Let your imagination shine with gold paper and an array of other vibrant options from JAM Paper.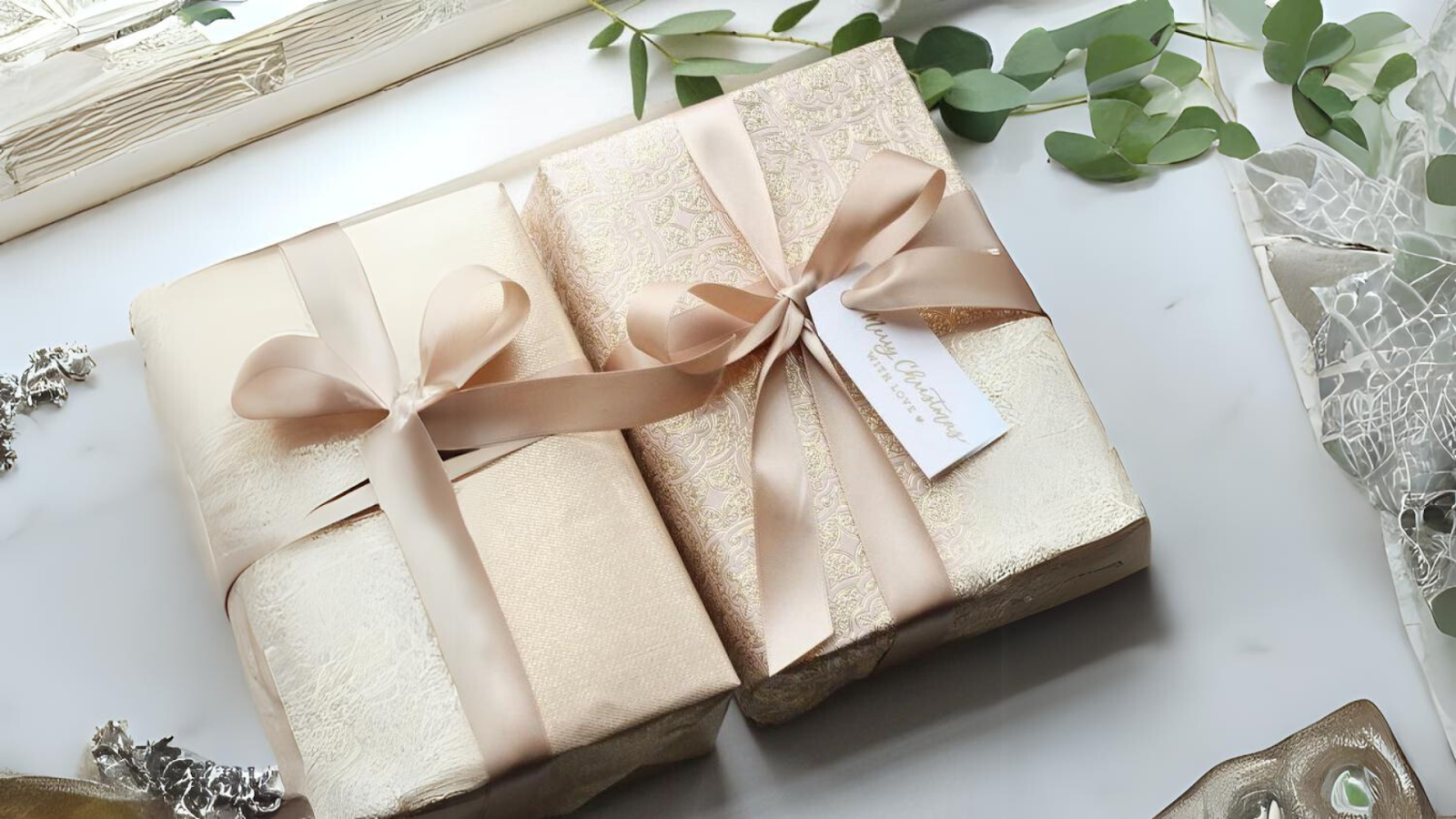 FAQs
Is JAM Paper's gold paper made of real gold?
No, JAM Paper's gold paper typically does not contain real gold. It features a gold-colored or gold-toned finish, often achieved through metallic pigments or coatings.

How should I store JAM Paper's gold paper?
Store JAM Paper's gold paper in a cool, dry place, away from direct sunlight. It's best to keep it in its original packaging or use acid-free paper to prevent discoloration. Avoid placing heavy objects on top of the paper to prevent creasing or damage.

Can I use JAM Paper's gold paper for gift wrapping?
Yes, JAM Paper's gold paper is suitable for gift wrapping. It adds a touch of luxury and elegance to presents, making them stand out. Ensure the size and weight of the gift are compatible with the thickness and durability of the gold paper.

What is the cost of JAM Paper's gold paper?
The cost of JAM Paper's gold paper varies based on factors like brand, quality, size, and quantity. Higher gold content or unique finishes may increase the cost. Compare prices from different suppliers to find the best option for your needs and budget.

Can you use JAM Paper's gold paper for origami?
Yes, JAM Paper's gold paper is suitable for origami. Choose an appropriate weight and texture to ensure it folds easily and holds its shape, with gold foil paper being a striking option.

How can I clean JAM Paper's gold paper?
Gently clean JAM Paper's gold paper with a soft, dry cloth or a soft-bristle brush. For stubborn stains, consult a professional paper conservator.

Is JAM Paper's gold paper safe for food packaging?
JAM Paper's gold paper is generally not recommended for direct food contact due to additional materials and inks used in manufacturing. If required, use gold paper specifically labeled for safe food contact.

Does JAM Paper's gold paper fade over time?
JAM Paper's gold paper is durable, but exposure to sunlight, moisture, or harsh conditions may cause some fading. Protect it from excessive light and humidity for preservation.

Can I use JAM Paper's gold paper for wallpaper?
JAM Paper's gold paper can enhance wallpaper designs. Ensure it's labeled for wallpaper use and follow installation guidelines.

What are the sizes of JAM Paper's gold paper?
JAM Paper's gold paper comes in various sizes, including letter-size, legal-size, and larger options for specialty projects. Choose the size that fits your specific needs.