Want your invitation, card, announcement, or work document to be covered in chocolate? These rich Brown Envelopes will decorate with a delicious, delectable, and delightful touch! With over 25 envelope categories to choose from, you'll definitely find the one that suits your style and occasion. Whether it's you need the classic fall color for your Thanksgiving cards or need those practical Manila Envelopes for your office, our brown envelopes will convey class and professionalism into everything.

When you want a deep brown to highlight your promotional mail, try our Chocolate Brown Recycled Envelopes. When you want to go for a lighter brown, try our Husk Genesis Envelopes. They not only have a natural color, but have added speckles making it our most unique choice. And when you desire for subtle shine, try our Copper metallic Envelopes or Bronze metallic Envelopes. All of our brown shades have an assortment of sizes to match any occasion; some even come with same color Paper! If you are in need for practicality we have choices for you too. From our three choices of Manila Envelopes to our Brown Kraft Photo Mailers, your documents are sure to be protected. For a classy look, our Brown Leather Button and String Envelopes or our Brown Crocodile Portfolio Envelopes will be the perfect choice. Most of our Brown Envelopes come recycled for an environmental friendly reminder. So start shopping brown today!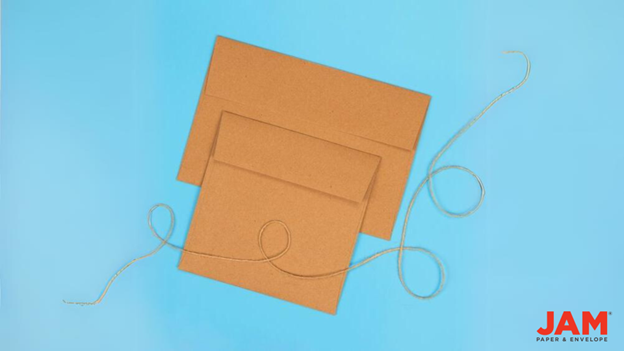 What Makes Brown Envelopes Stand Out?
Immerse yourself in the world of JAM Paper's Brown Envelopes—a collection that offers a rich blend of practicality, class, and environmental consciousness, as described on their website:
Rich and Versatile: Whether it's the classic fall color for your Thanksgiving cards or the practical Manila Envelopes for your office, these brown envelopes convey class and professionalism.
Unique Choices: From Chocolate Brown Recycled Envelopes to Copper Metallic Envelopes, the collection offers a diverse palette to match any occasion.
Practicality Meets Elegance: Options like Brown Kraft Photo Mailers ensure your documents are protected, while Brown Leather Button and String Envelopes add a touch of class.
Eco-Friendly: Most of the Brown Envelopes come recycled, offering an environmentally friendly option without compromising on style or quality.
Different Types Of Brown Envelopes
From classic brown kraft to elegant metallic and vellum variations, these envelopes offer versatile solutions for your unique mailing and creative needs.

Brown Kraft Envelopes
Rustic Elegance Essentials: Crafted from 100% recycled paper with post-consumer waste, making them an eco-conscious choice for creative and stylish invitations, save the dates, thank you cards, and more.
Easy to write on, simplifying the addressing and mailing process for a hassle-free experience.
Effortlessly complement any color theme and pair well with burlap and twine accents, making them perfect for both business and casual use.
Brown Solid Color Envelopes
Mocha Magic Envelopes: A rich, deep brown hue, making them versatile for various uses, from business communication to creative invitations.
Can bring your Hershey-inspired dreams to life, perfect for crafting invitations or save-the-dates for various events, and we offer matching Brown Paper as well.
Their timeless and solid color design makes them suitable for a wide range of purposes and design preferences.
Brown Parchment Envelopes
Vintage Elegance Encased: These Brown Parchment Envelopes feature a parchment-style texture and warm brown color, adding a touch of old-world charm to your correspondence.
Drawing inspiration from antique scrolls and manuscripts, these envelopes provide a unique backdrop for creative projects, evoking a sense of history and sophistication.
Combining versatility and timeless appeal, Brown Parchment Envelopes are suitable for conveying nostalgia or refined taste in your messages.
Brown Metallic Envelopes
Bronze Brilliance: These envelopes shine through their shimmering brown metallic finish, adding glamour to your invitations and special announcements.
These envelopes blend modern style with sophistication, making them a unique choice for events where you want to stand out.
Combining the lustrous quality of metallic design with versatility, they make a statement for various occasions.
Brown Translucent Vellum Envelopes
Earthy Elegance: Brown Translucent Vellum Envelopes offer warmth and sophistication through their translucent vellum material, perfect for adding an artistic and rustic touch to your correspondence.
Embracing subtlety and delicacy, these envelopes allow your message to peek through the translucent paper while maintaining an earthy, natural appeal.
Brown Translucent Vellum Envelopes open up creative possibilities, where you can play with layers and textures, adding depth and intrigue to your invitations and announcements.
Key Features And Benefits Of Brown Envelopes
Brown envelopes are universal office essentials, often taken for granted but offering a range of valuable features and benefits. In this discussion, we'll explore the key attributes that make brown envelopes an essential tool in both personal and professional settings.

Durability
Brown envelopes are typically made from sturdy materials such as kraft paper or recycled paper, which makes them durable and capable of withstanding handling and transportation. This durability ensures that important documents or items enclosed within the envelope remain well-protected during transit.

Cost-Effectiveness
Brown envelopes are often more affordable than specialized or colored envelopes. They are a cost-effective choice for businesses and individuals who need to send letters, documents, or small items. Their neutral appearance also makes them suitable for a wide range of purposes.

Customizability
Brown envelopes can be easily customized with labels, stamps, or handwritten addresses. This versatility allows for a personalized and professional look when sending correspondence or packages. It also makes it easy to include return addresses and other necessary details.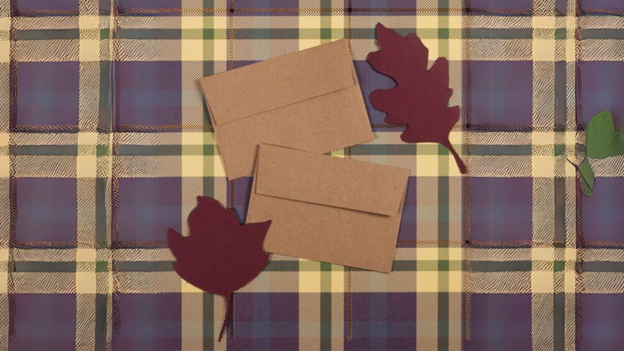 Eco-Friendly Option
Many brown envelopes are made from recycled or biodegradable materials, making them an environmentally friendly choice. This feature appeals to those who are conscious of their ecological footprint and prefer to use sustainable office supplies while still maintaining the functionality of traditional envelopes.
How To Get Creative With Brown Envelopes
Brown envelopes, often seen as plain and utilitarian, can be transformed into versatile tools for creativity and personal expression. In this exploration, discover inventive ways to infuse artistry and uniqueness into these humble office supplies, unlocking their potential for imaginative and eye-catching applications.
Decorative Customization: Get creative by decorating brown envelopes with colorful markers, stamps, or stickers to add a personal touch and make your mail stand out. You can even hand-draw designs or use rubber stamps to create unique, eye-catching envelopes that reflect your personality or the occasion.
DIY Stationery: Turn brown envelopes into DIY stationery sets by pairing them with matching brown or white paper. This simple yet elegant combination allows you to create personalized letterhead for handwritten notes or special invitations, adding a rustic and charming quality to your correspondence.
Collage and Scrapbooking: Brown envelopes can be repurposed into a creative canvas for collage and scrapbooking projects. Cut, paste, and arrange images, clippings, or mementos on the envelope's surface to craft unique and visually appealing memory keepsakes or decorative envelopes for special occasions.
Embossing and Calligraphy: Elevate the aesthetics of brown envelopes by incorporating embossed designs or elegant calligraphy. Embossing adds a tactile, three-dimensional element to the envelope's surface, while calligraphy imparts a sense of sophistication, making your envelopes visually striking and perfect for formal events or invitations.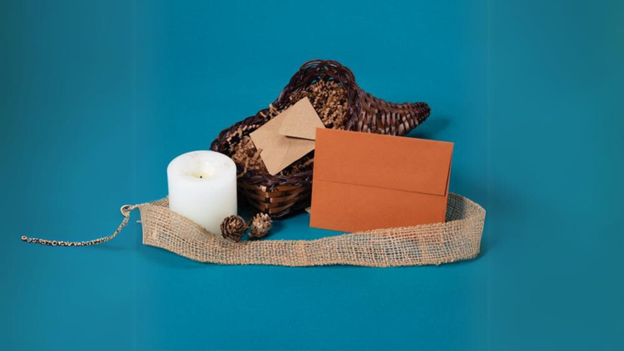 Why Choose JAM Paper's Brown Envelope For Your Creative Needs?
Brown envelopes are more than just a simple mailing solution; they offer versatility, durability, and an opportunity for creativity. Whether you're organizing your office, protecting important documents, or indulging in DIY crafts, brown envelopes provide a unique and practical option. With JAM Paper's extensive selection, you have endless possibilities to explore and make a statement with your mail and packaging.
Take your creative endeavors to the next level with JAM Paper's high-quality brown envelopes. Choose from our range of kraft brown envelopes, bubble mailers, or manila envelopes, all crafted with the utmost care and attention to detail. With their commitment to sustainability and exceptional customer service, JAM Paper is the perfect destination for all your brown envelope needs.
Enhance your mailings, protect your documents, and make a lasting impression with JAM Paper's brown envelopes. Order yours today and experience the unparalleled quality and functionality they offer.
FAQs
What is the typical size of a standard brown envelope?
Standard brown envelopes typically measure 4.125 x 9.5 inches (10.5 x 24.1 cm), commonly known as #10 envelopes.

Are brown envelopes suitable for mailing fragile items?
Brown envelopes are not ideal for fragile items, as they provide minimal protection against damage during transit.

Can I print colored graphics on brown envelopes?
Yes, you can print colored graphics on brown envelopes using professional printing services or a color printer.

Do brown envelopes have any special security features?
Standard brown envelopes do not have special security features like tamper-evident seals or security patterns.

Are there brown envelopes with windows for address labels?
Yes, some brown envelopes come with windows, allowing for easy placement of address labels.

Are brown envelopes suitable for sending international mail?
Brown envelopes are suitable for international mail as long as they meet the size and weight requirements of the postal service.

Can brown envelopes be recycled after use?
Yes, many brown envelopes are recyclable, especially those made from recycled or biodegradable materials.

Do brown envelopes come in packs of assorted sizes?
Some manufacturers offer packs of brown envelopes in assorted sizes, providing versatility for different mailing needs.

Are there options for sealing brown envelopes besides glue?
Yes, you can use self-adhesive strips or peel-and-seal closures for brown envelopes.

How can I remove ink or marker stains from a brown envelope?
To remove ink or marker stains, you can use rubbing alcohol or a specialized stain remover, but be cautious not to damage the envelope's paper.