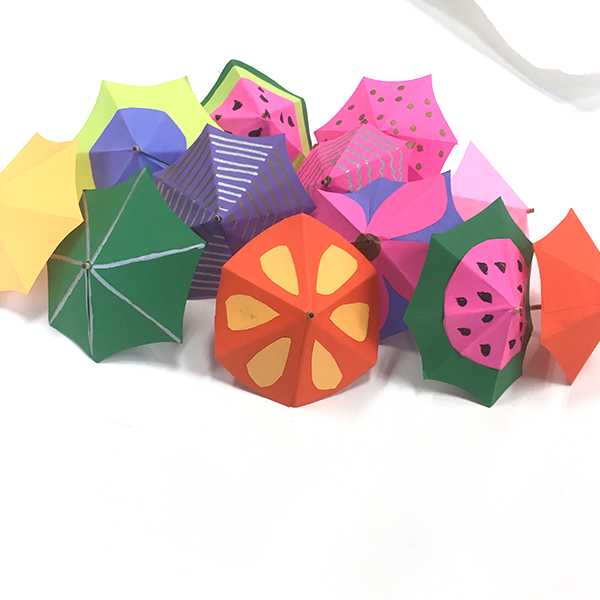 Since temperatures are rising quickly, we thought it'd be a good time to do make a statement with these fun drink umbrellas!
What's your favorite part of summer? Mine for sure is sitting by the pool, soaking up the sun, with an ice cold drink in my hand. And this is such a cute way to dress up a cocktail or an icy beverage, especially if you're having guests over!
I think it'd be a great idea to make a bunch of these and fill up a jar with them and leave them at the beverage table. Your guests can adorn their drinks accordingly! Or maybe you're making a round of margaritas for everyone and want to get festive. Stick one of these fruity umbrellas in there and pass them around!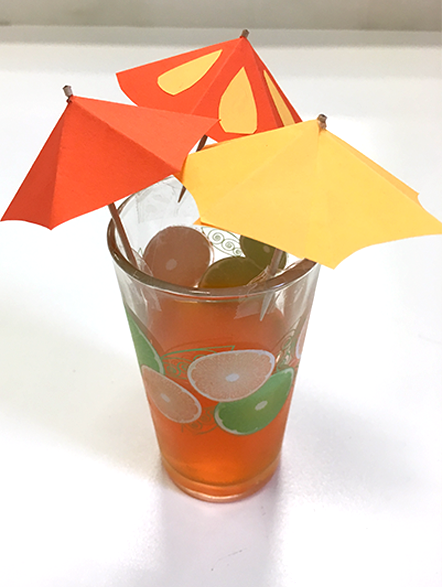 Materials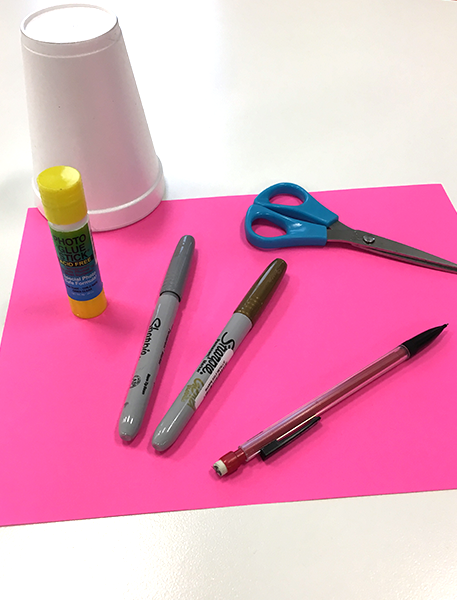 1. Cardstock in various colors (I used pink a variety of our Brite Hue Cardstock)
2.Skewers
3.Markers to decorate
4.Hot glue gun
5.Protractor (or something to trace circles with, such as the bottom of a mug. I used a Styrofoam cup)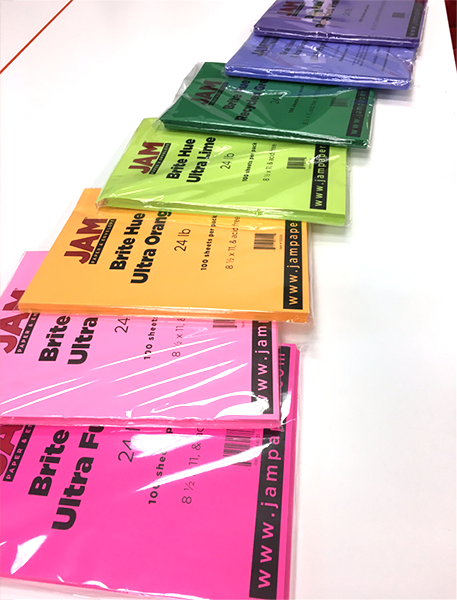 Step One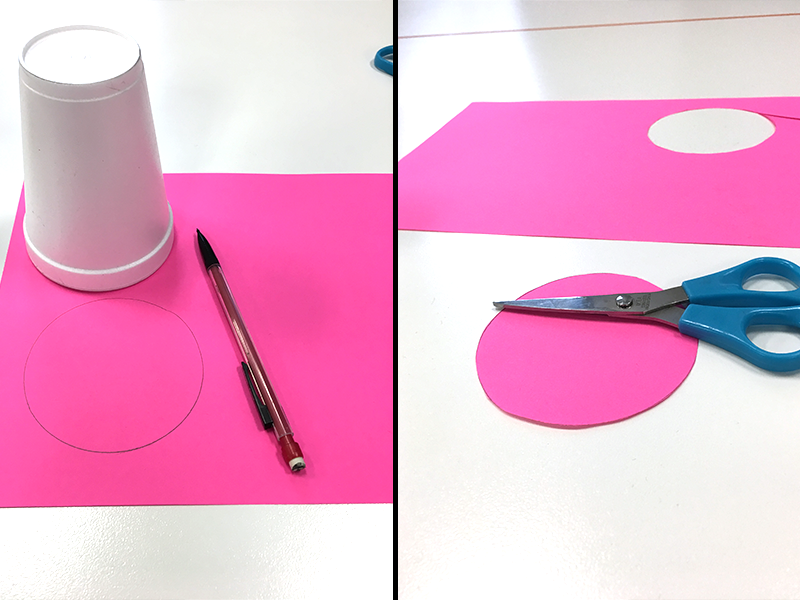 Pick your color paper and get tracing. You can use anything from a protractor if you want to get super technical or just the bottom of something round. I used a Styrofoam cup and the size was perfect. Experiment with different sizes! I just wouldn't go much smaller than I did. Once you trace, cut out your circle.
Step Two
Next, you're going to lightly fold your circle into quarters so you can find the center of the circle. I folded mine in half very slightly, opened it, and then folded it the other way. Once you find the center, mark it lightly with a pencil.  Then, get your scissors out and cut a straight line right to the center so you have a slit in the paper.

Step 3
Start folding your paper into little triangles, going around in a circle. Make sure your creases are nice and crisp. You'll end up with a little triangle. Unfold this so you end up with a circle divided into little sections.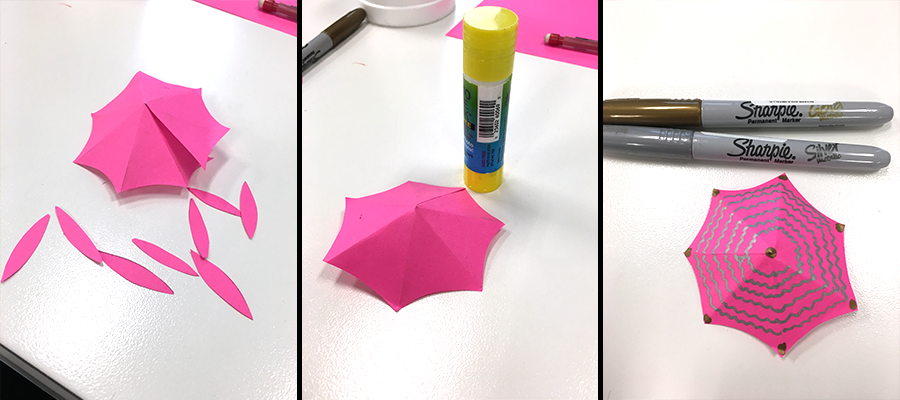 Once you've done this you're going to scallop the edges a little. It's easier than it seems. Just cut little almond shapes going from corner to corner. When you're done, line up the edges, apply a little glue, and stick them together. You now have your umbrella! Next up is the "handle".
Step 4
You can either do this part before or after you put your umbrella together. Using Sharpies, crayons or pens, start decorating! Fun patterns, pictures or designs are all perfect!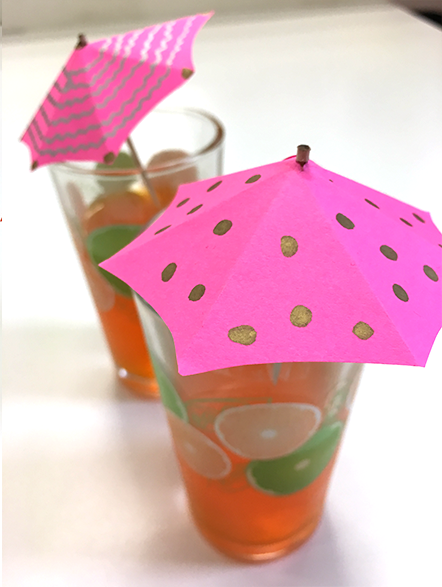 Step 5
Take a tooth pick and stick it through the tiny hole at the top of the umbrella. Turn the umbrella upside down and put a little hot glue in there so the toothpick stays.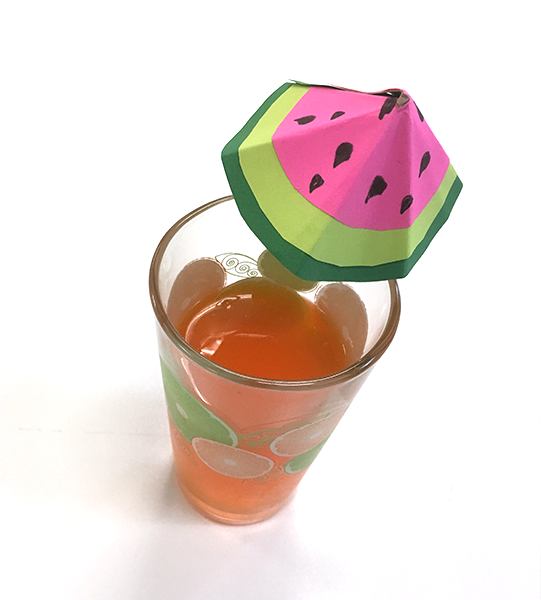 There are so many different options out there, so get creative with how you decorate. Or if you want a more minimalist look, just stick with solid colors. Our Brite Hue cardstock stands out all on its own to make a bold statement in any glass! Drink up!