One of our most popular posts is our Geometric Paper Wall Art, so we decided to take a new twist on it and put this awesome 3D Starburst Wall Art piece together. Do you need something to spruce up your bedroom? Or have you been thinking about adding some art work to your living room? Well, if so, then this is something you need in your life!
The color options are endless, especially when using JAM Paper! We chose some of our Stardream Metallic papers for this project. After lots of discussion, we finally settled on a bronze, copper and gold theme, which we love so much!  With its warm tones and slight shimmer, it will be a great piece that will take us nicely from summer to fall!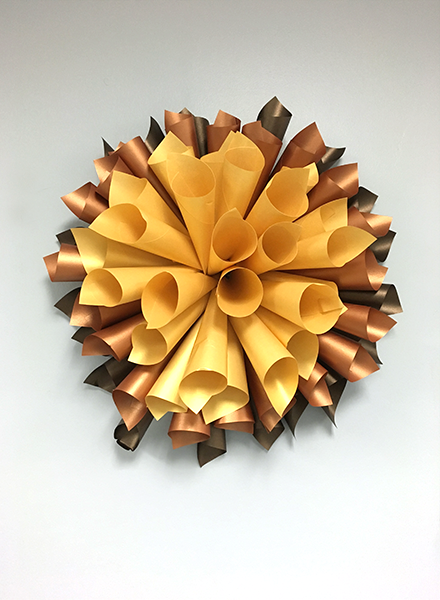 Another great option? Make these for holiday get-together's and parties. From baby showers to Valentine's Day, Halloween to Christmas, you can have a seriously awesome decoration that will have everyone jealous of your crafting abilities. Little do they know this is super simple to whip up!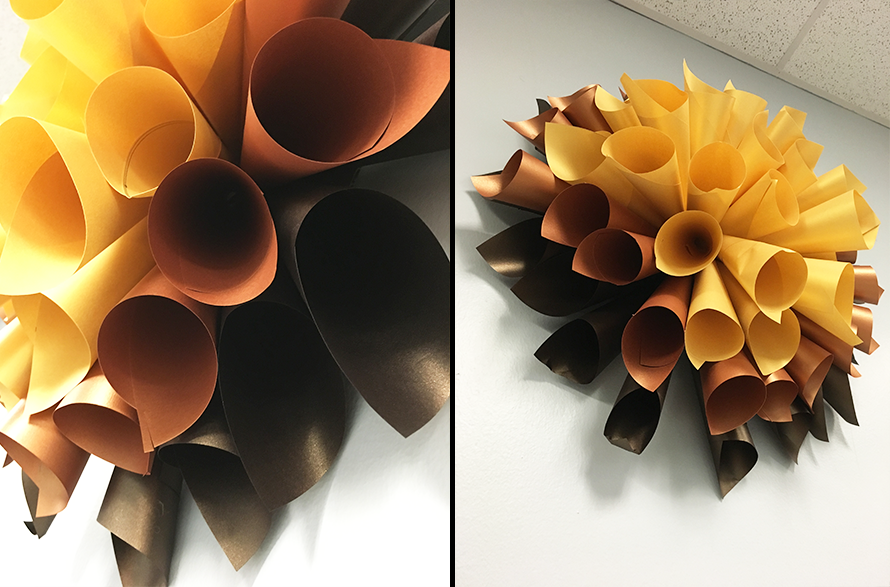 Supplies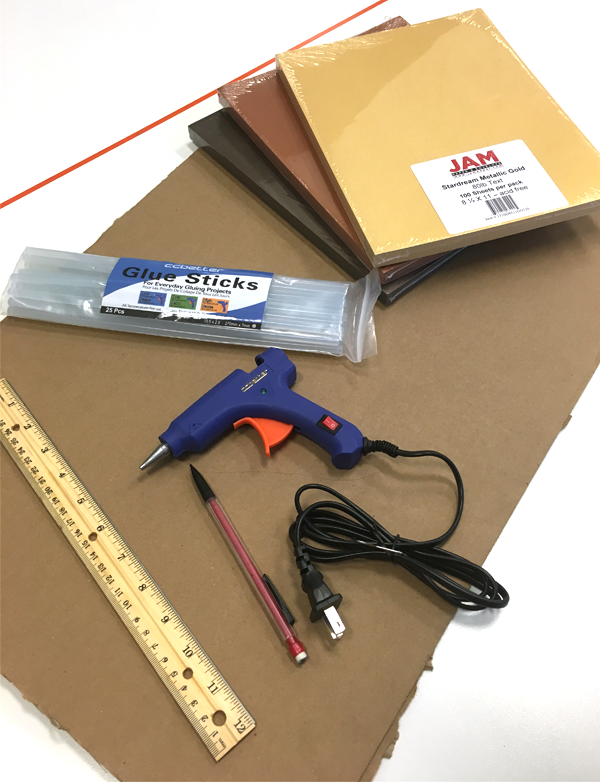 1.Three different color papers (We chose Copper Stardream, Gold Stardream, and Bronze Stardream)
2.Cardboard
3.Ruler
4.Scissors
5.Hot glue gun
6.Twine or string (for hanging)
Step 1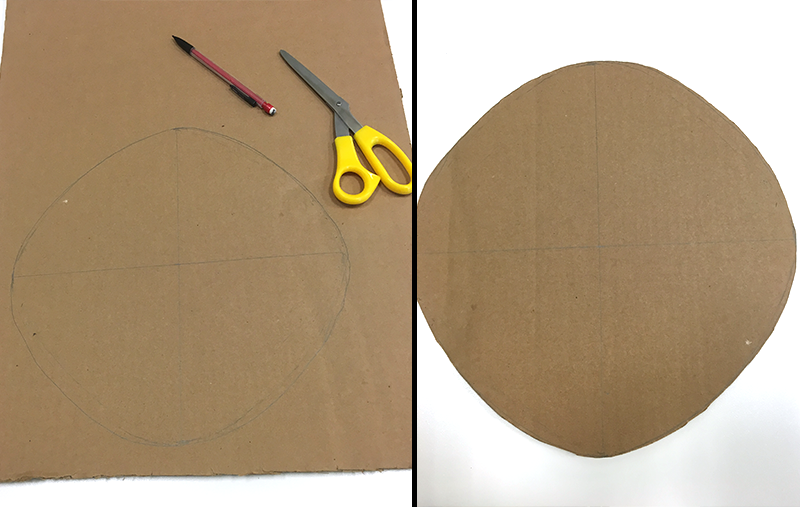 Either trace or draw a circle on the cardboard between 10"-12". We made ours 12". Also, excuse the uneven circle…I didn't have anything to trace and my freehand circle drawing abilities aren't top notch.
Step 2
Now that you have your backing, you need to start making the cones. I made 20 cones for the bottom layer, 20 for the second layer, and then I just went to town with the gold, filling in until I felt that the starburst looked "full" enough. I would g
uess I used around 20 though as well. I also should note, I messed up the layering, so I only ended up using 18 on the first layer and 20 on the second (don't even ask how that happened…but, more on that later).
To make the cones, you need to cut your paper into squares. I took off 2 ½", making it an 8 ½" x 8 ½" square. Once you have your square, start rolling the paper into a cone shape, and then glue the end together.
           Step 3
Once you made some cones, start layering! You're going to start gluing your cones down in a circle. So, here's where I messed up a bit and it ended up looking like I might be bordering a Pinterest fail, but I think I redeemed myself. My first mistake was that I didn't make the cones pointy enough. If you look closely, you can see that the ends are kind of flat. Don't be like me. Roll the cones correctly!
But, I think my failure of a first layer shows that you can mess up a little and it'll still turn out great, so don't get discouraged if you pull a Kate and make something that looks weird. You'll make up for it in the second layer.
Step 4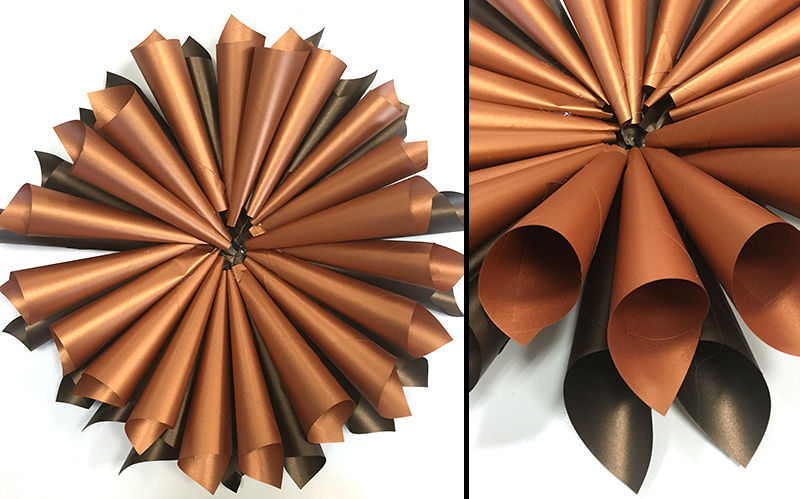 If you haven't made your second layer of cones yet, get going! Then layer those too and glue them down. Again, it doesn't have to be perfect. The last layer will cover any mistakes.
Step 5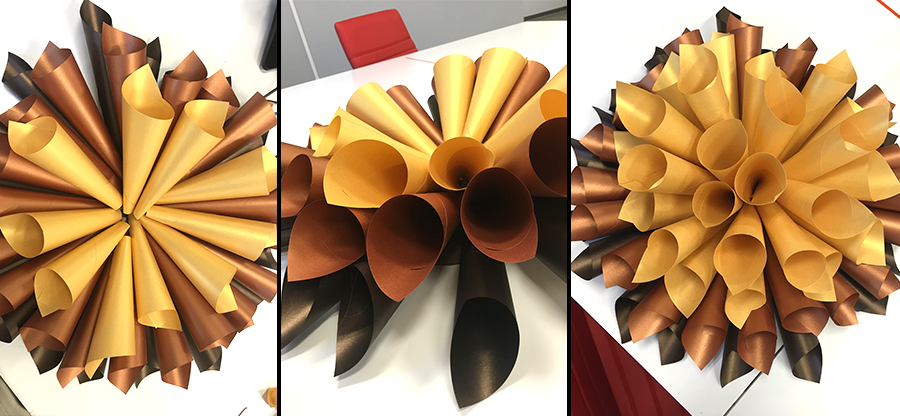 For your third and final layer, things are going to be a bit different. After you make your cones, you're going to cut about 1"-2" off the bottom. Now that you have a shorter cone, you can start layering. I did a layer of 10 cones, and then started filling in the middle to make it look nice and full. Have fun with this part! When I was doing it, I would add a few, step back and look to see if it looked "empty" anywhere. I kept going until I was satisfied.
Step 6
Using your hot glue gun and some twine, glue a small piece on the back of the cardboard so you can hang up your masterpiece!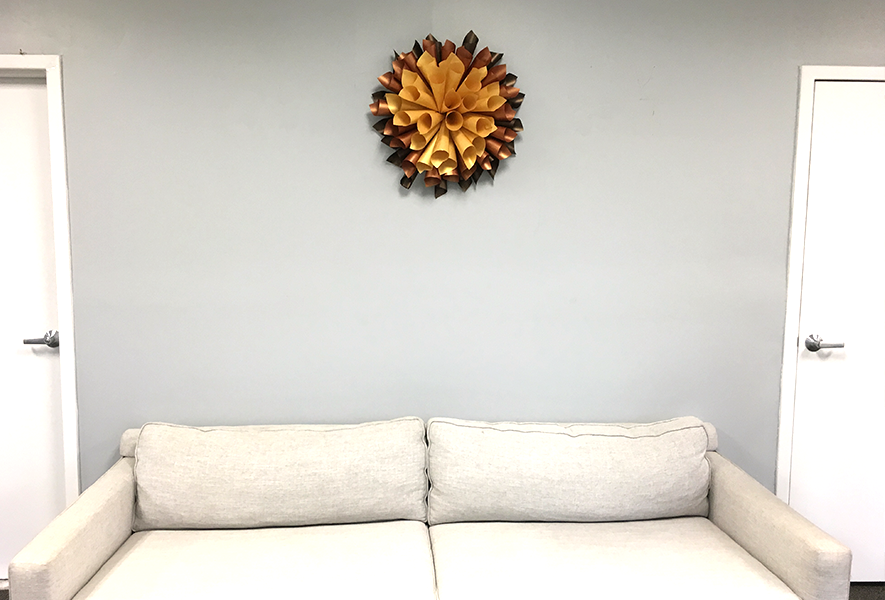 We'd love, love, love to see your version of this 3D starburst wall art! Tag us on Instagram so we can feature you on our page!