Halloween Paper Bag Puppets - A DIY Project
It's Halloween time, and everyone is in costume, from your kids to your dog to your (now haunted) house. So the creative folks here at JAM Paper decided to get in the spooky scary spirit and dress up some of our best-loved products in costume as well. We hope you like our creepy crafts, and use some of our ideas as inspiration to make this Halloween the best one yet.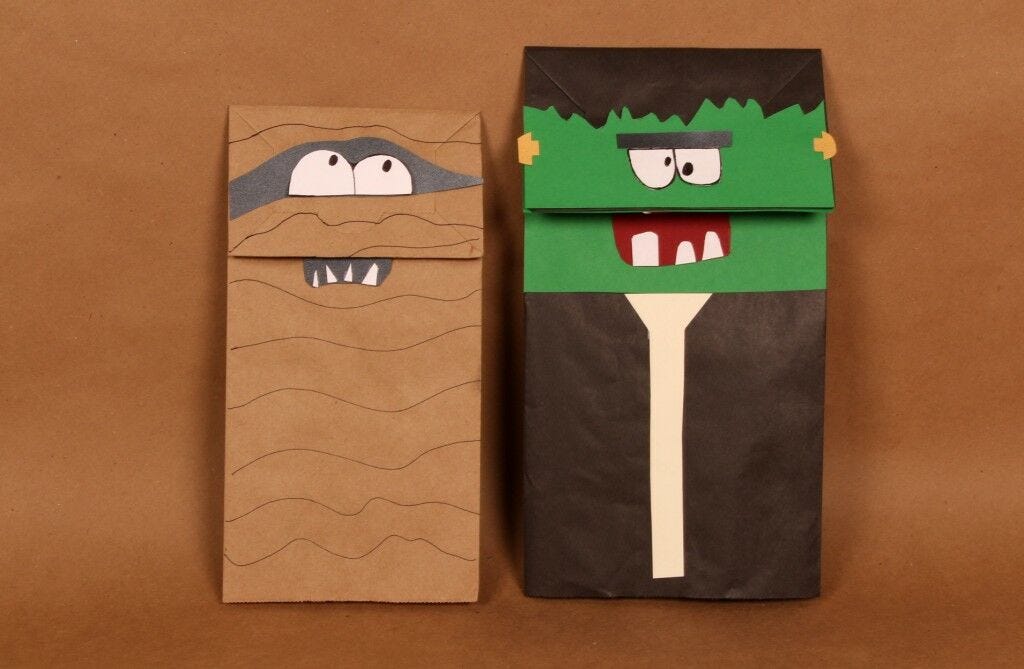 Nothing sums up Halloween better than candy and monsters. Well then, why not monsters
filled
with candy? We dressed up lunch bags as some of our favorite Halloween characters to make some creepy candy holders that double as fun puppets.
What you'll need:
Kraft Lunch Bags
Colorful Paper
Scissors
Glue or tape
Pen and Pencil
Start by picking out your design. You can use one of the ones we made, find something you like on the internet, or think of your own idea. Either sketch the design out on the bag, or just eyeball it.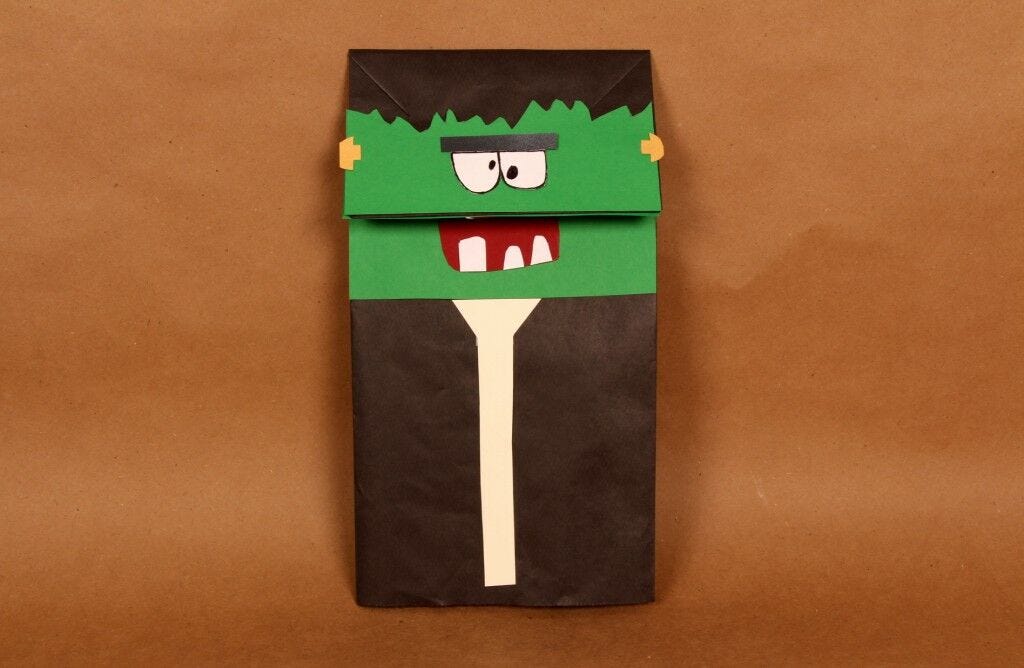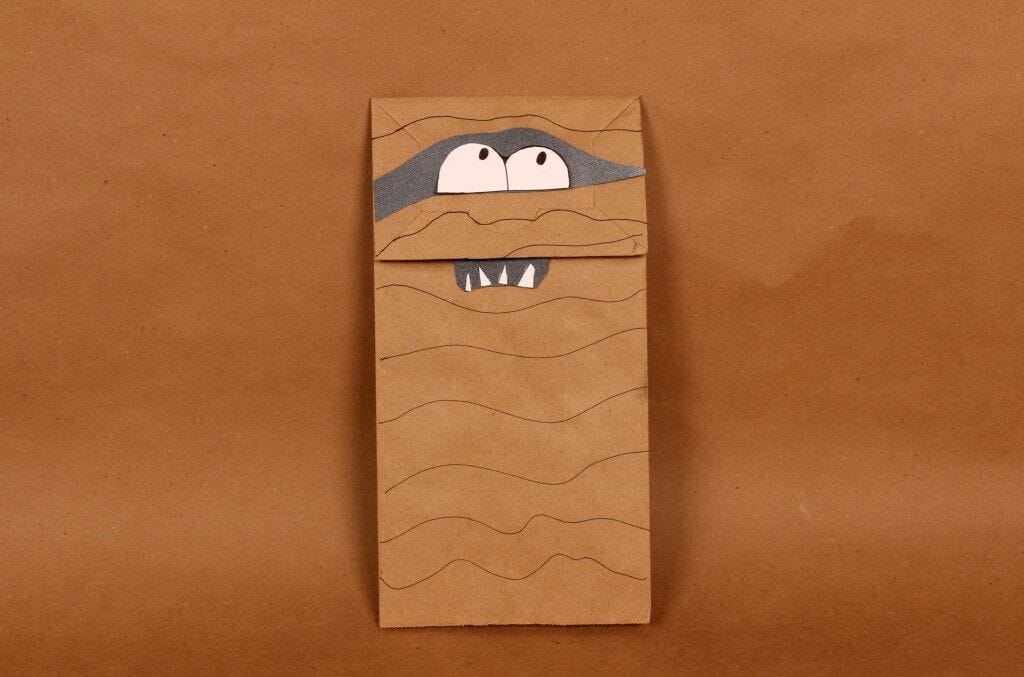 Find any color kraft lunch bag at
JAM Paper's online store
. You can also find paper in any size and color on JAM's 
Paper - By Color page
. Cut out your colored paper in the sizes and shapes that you need, and glue or tape them on your bag. When the bags are done, fill them with candy for your kids and their friends to enjoy. Once the candy is gone, your kids can flip them over and use them as fun puppets that are great for putting on Halloween puppet shows, scaring little siblings, or just playing around.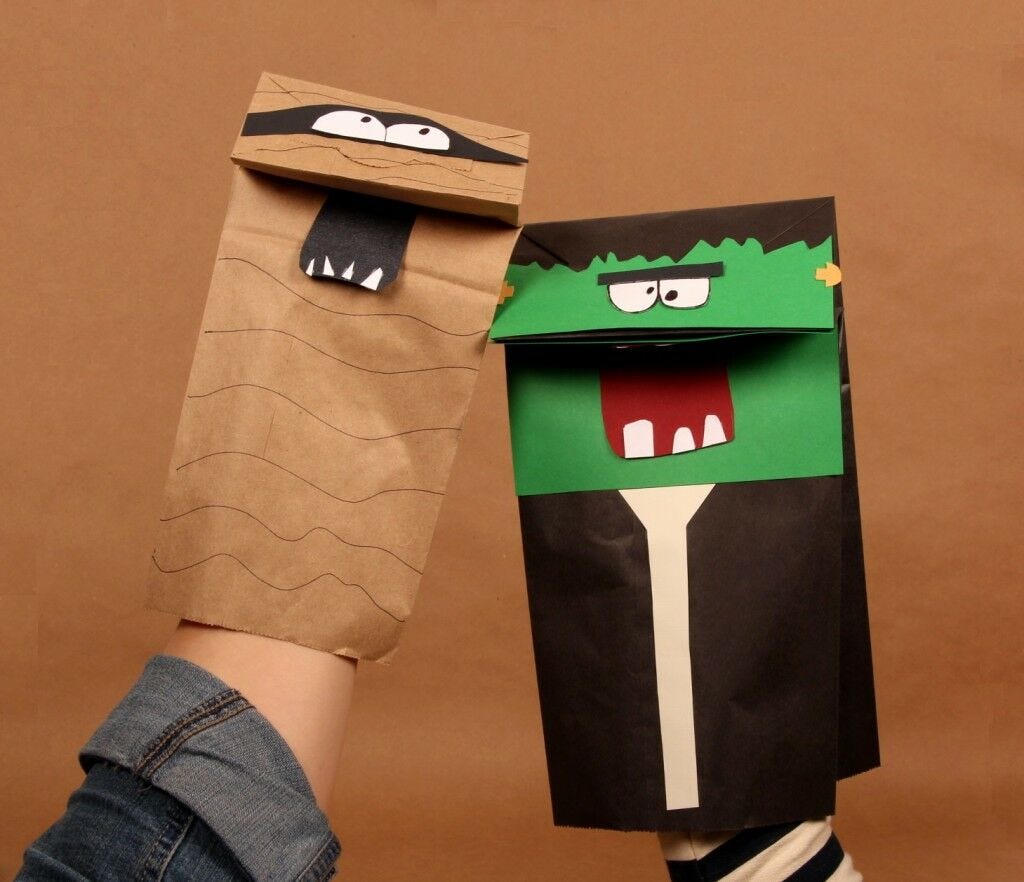 So make this Halloween a crafty one with our lunch bag puppets. And remember to stay tuned all month for more Halloween crafts the whole family will enjoy.