Christmas DIY: Envelope Advent Calendar Idea
The countdown to Christmas has already begun, and yesterday we checked off day number one! (I'm a poet, and, yes, I do know it).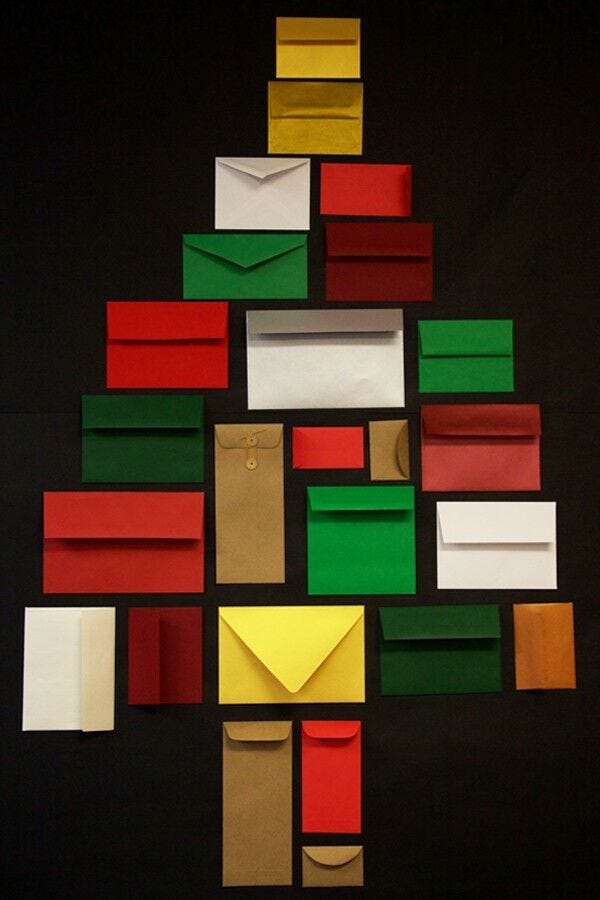 This simple yet sweet advent calendar can make any office or home a little more festive and a lot more fun. Any of our envelopes would do the trick, but we wanted ours to appear as Christmas-y (yes, that is an adjective this time of year) as we could make it.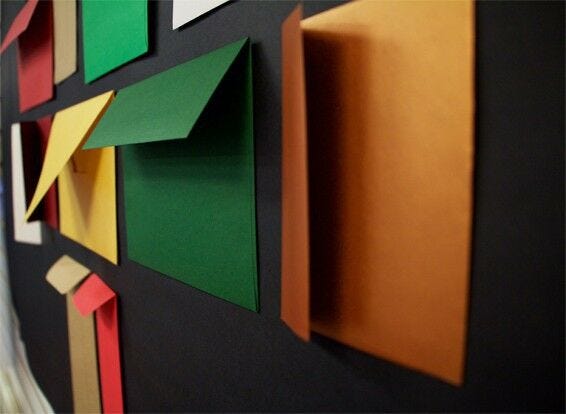 We picked out a ton of different shades of green, red, gold, silver, and white!
Complete with a bunch of different sizes, it actually became a puzzle to finally make things work perfectly and look great. From our smallest 3drug envelope to the classic A6 envelope to our A10 envelope which is the biggest on the tree!
From button and string envelopes, to square envelopes, to monarch envelopes, to policy envelopes, the variety makes this advent calendar as appealing as it gets!
Here's how you can make your own envelope advent calendar:
Step One:
Pick out a ton of different colored envelopes (Shop JAM for the best selection). Whether you want to make the advent have Christmas-y (there it goes again) colors or not, make it monotone with one color or make the calendar have 25 different colors, is up to you! You can even draw snowflakes, Santa's, presents and more on the actual envelope to make a whole day of it!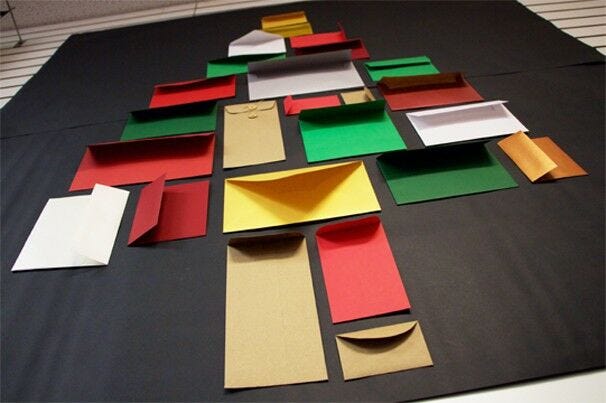 Step Two:
Label your envelopes by number, starting from the trunk (the bottom) to the Christmas star (the top). We wrote down the numbers inside the flaps to make the outside look clean and pristine. Whether you want to tape them on the flap by cutting out a number or write the number on the envelope itself is your call!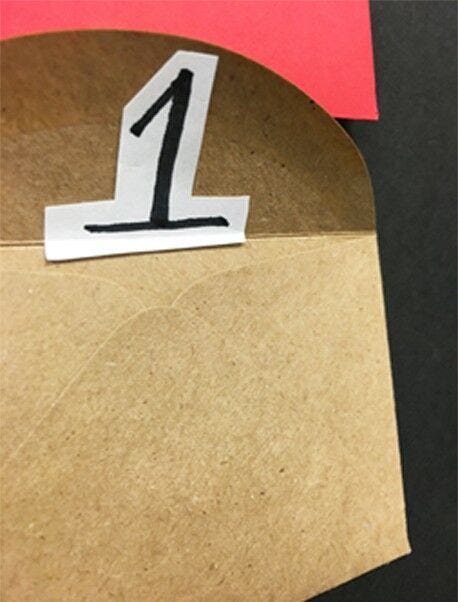 Step Three:
The best part about an envelope advent calendar is that you can put things inside! We decided to put Christmas riddles and jokes in the envelopes and whoever guesses it first, wins! (This way our mornings are a little more exciting). But you can store anything you want inside. From chocolates to make the calendar extra sweet to inspirational quotes that are sure to make your mornings better to hints about your family's Christmas gifts!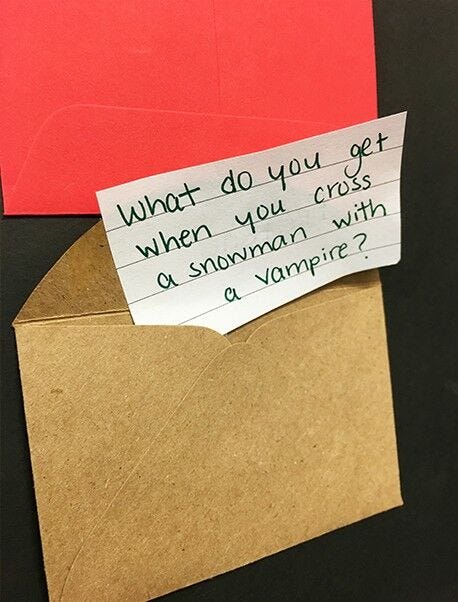 Step Four:
Have fun with it!
Make a mini version with our tiny envelopes if you don't have the time for a whole display. Or grab some of our office supplies to make a cute calendar for your own desk. You can even print out our pictures and hang it in your office or on your fridge!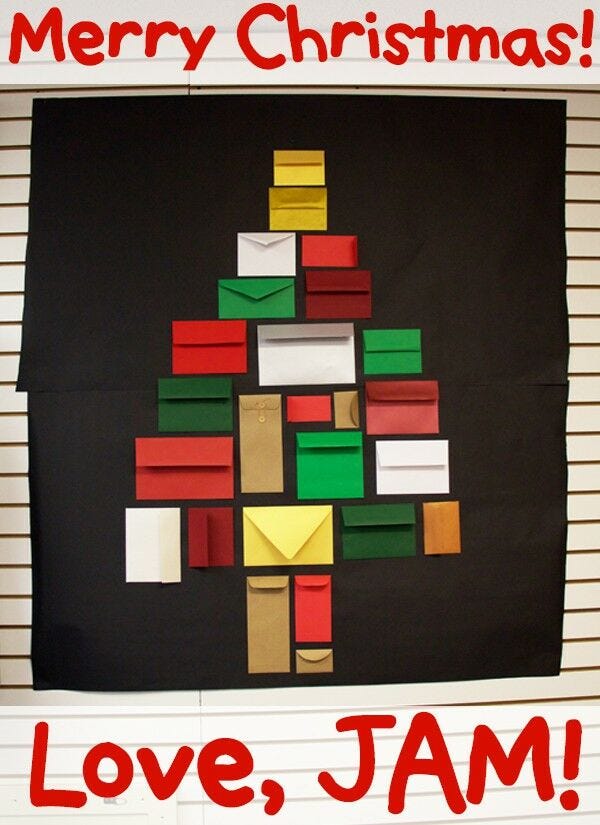 We'll be carrying you along for the ride this Christmas by posting our riddles and jokes everyday on our Instagram page!
Follow us: @jampaper to get some corny laughs and perfect jokes for the kids!
P.S. - Answer to Day #1 joke ... Frostbite.