Design a Business Card Yourself with these Can't Miss Tips
A great business card can make you stand out against competitors. Grab attention and design a business card using these helpful tips and when you're ready print them on our paper!
Make it legible: Be sure the font(s) you choose are easy to read. As a general rule, don't go smaller than an 8 pt font. Also your font choice itself should capture the feeling of your card. Don't pick something ostentatious if you are trying to be more sophisticated or a super script that is hard to read.
Try a cut out: There are many ways to make your card unique including a cut out or void. Our hole punchers are a simple way to add interest to your card.
Keep the end purpose in mind: Cards need to be portable, and easy to file away in a pocket or briefcase, If you want to keep the standard size you can be creative in other ways
Triple check it over: Before you print your cards triple check your artwork and type is all-correct. I suggest even having someone else read it over. Sometimes after reading something you've created so many times you look past any errors. How disheartening finding an error after printing!
Add a picture: To design a business card, the brand image is a must. Having a photo, whether it is a picture of you, a cute drawing, part of your logo can help not only distinguish yourself but can help communicate the feel of your business without clutter. It could also help a contact more likely to remember you.
Use color: Like a picture, color can give off certain vibes. Choose colors that represent you and/or your business. Not sure what colors to choose? Check out our color guide.
Multipurpose it: Certain businesses might want to use their card as a promotion tool as well. Cards can be used for coupons, appointment reminders, or something else pertaining to your business. Maybe a dog grooming place would create cards owners could trade in for a treat for their pooch.
Try something out of the box: To design a business card, one must be creative to make a truly special, stand-out card. A wildly original, fanciful or extravagant presentation can draw extra attention.
Don't forget the essentials: Your card is your connection to a contact; your goal is to have them reach out to you. So don't forget details like your name, phone number, email, website: a way to contact you!
Make it 2 piece: Another way to design a business card is creating a two piece set. Our coin envelopes are the perfect home to your card.
Once you've figured out what you are going to print on your card: Print your own! We have printable business cards in an assortment of colors: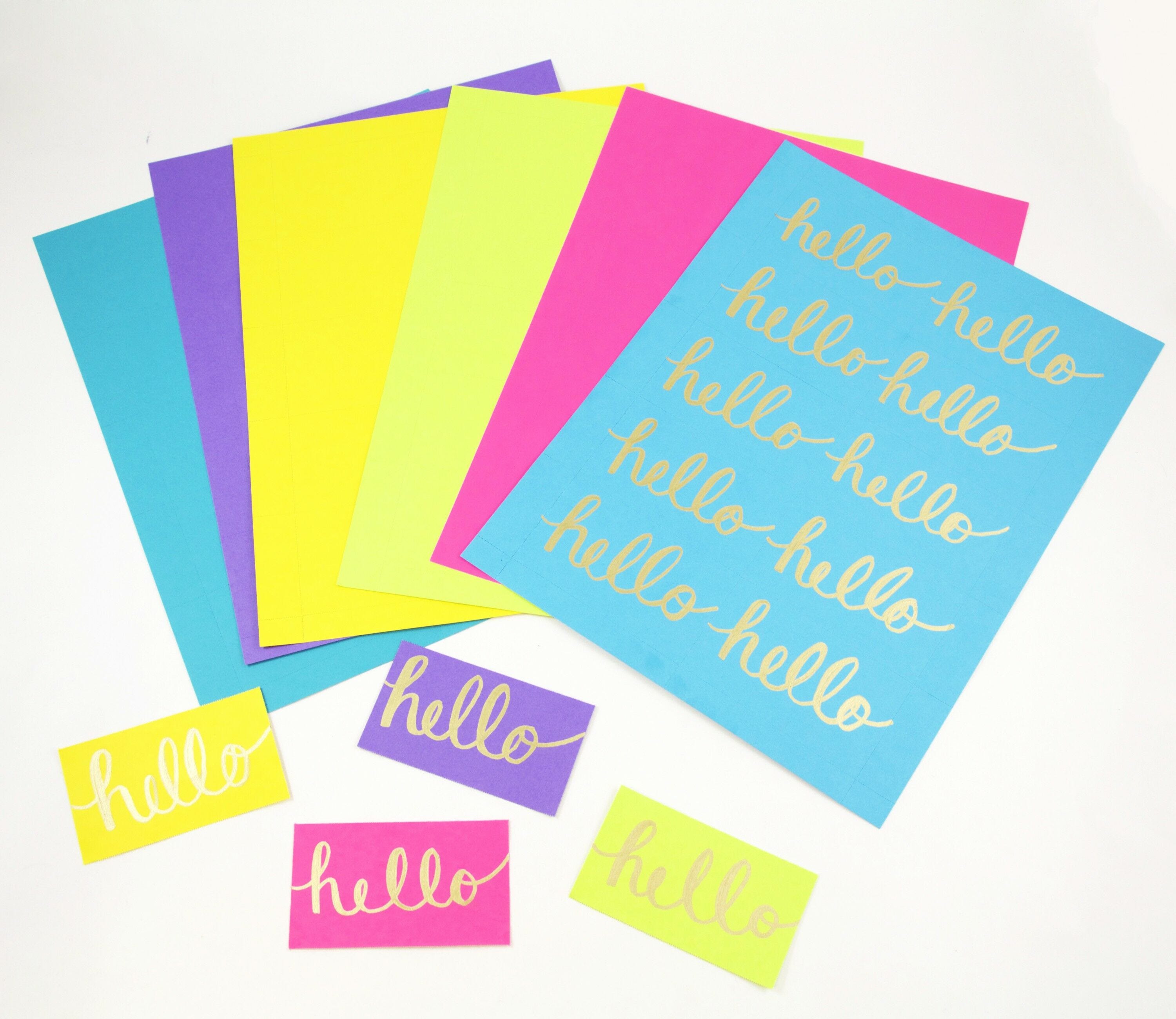 I love a bold yet simple business card. Here I wrote with our gold paint marker and on the back would put the contact information.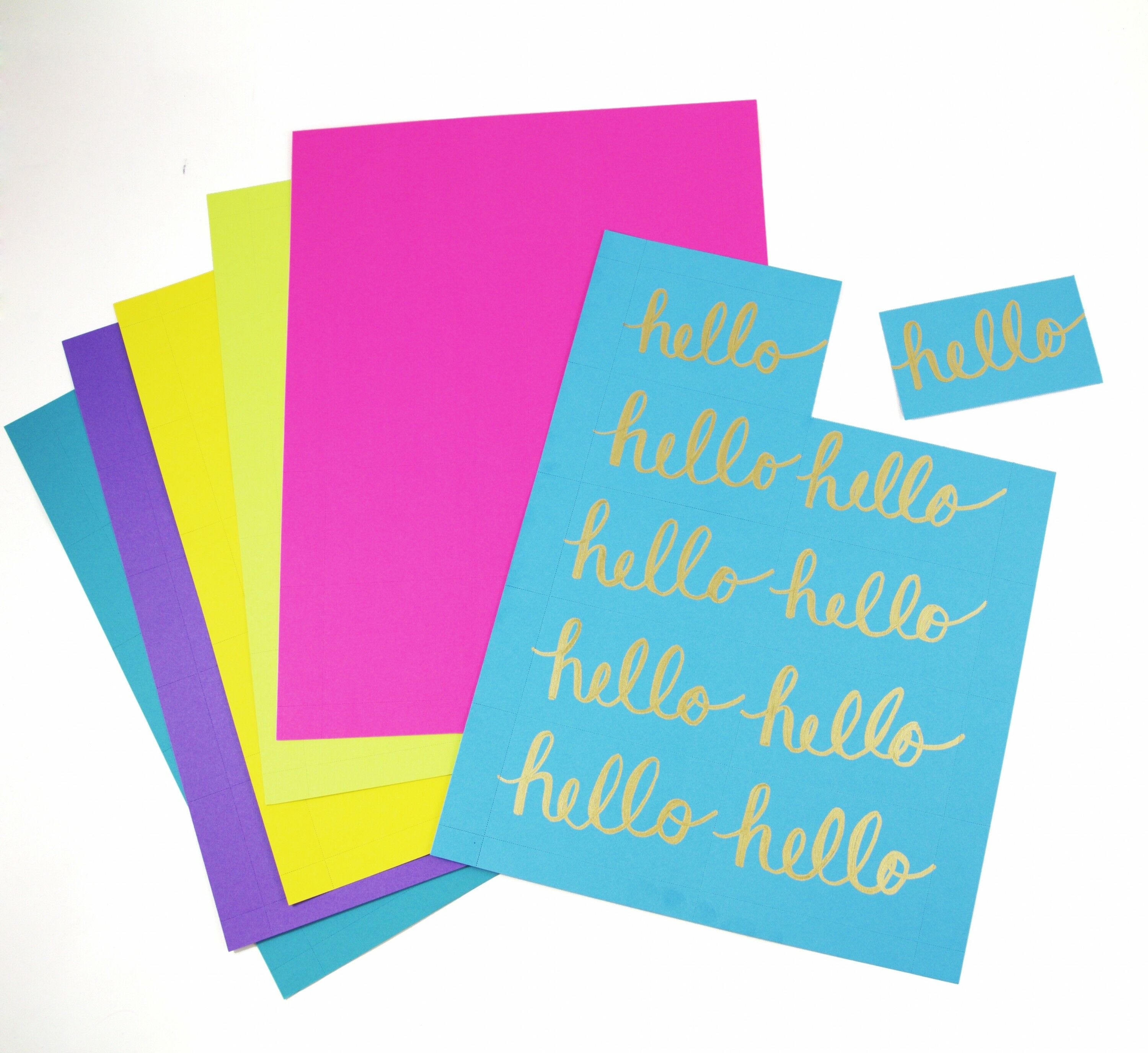 Our color assortment is deal to make your card stand out!