How to Stay Organized at a Trade Show in 5 Steps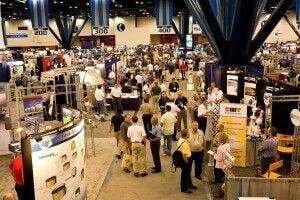 Trade Shows are a great way for professional people to get together and highlight new advances and developments in their industry. So whether you're a marketing coordinator or an event planner, chances are you will have to attend a trade show on behalf of your employer. If it's your first time at one of these events, it can be a bit overwhelming, so to help we thought we would offer some advice on how to stay organized at a trade show.
How to Stay Organized at a Trade Show
1) Have a Goal
Why are you there in the first place? Is it to meet new potential business partners? Is it to learn about a new industry breaking software and report your findings back to your boss? Once you have answered this question it's easy to find ways to get organized and reach this goal.
2) Map out Your Trip
The easiest way to stay organized is to plan out your trip in advance so that you are prepared to cover every angle
. 
Create an itinerary of each day that you will be this trade show, but be sure to leave your self some personal time to unwind and recap everything you've learned. Although this will most likely be planned online, you should also print out a copy just in case your laptop dies or you cannot get service on your cell.
3) Plan Ahead of Time
Print in advance
Make sure to print things like order forms, business cards, and all other marketing materials so they are ready to go.
Create packets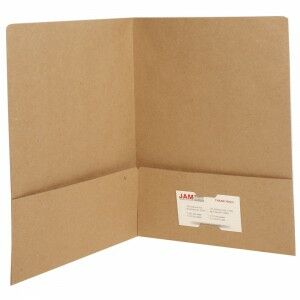 Create packets ahead of time from folders to hold all important materials that can be given to potential clients or business partners. Include contact information, company mission statement, brochure, business card and other important marketing materials.
4) Keep it all Organized
We suggest keeping all important pieces in one centralized place like a binder. The binder should hold your itinerary, your marketing packets, extra business cards, and a space for materials that you receive during the events.
Here are the supplies we suggest:
3" Binder - To hold everything in place

Plastic binder envelope with Velcro closure

- For loose materials that you receive during the show. The Velcro keeps it secure but is easy to access.
Business card case - For storing extra business cards and cards from clients
Note pad - For jotting down notes from key speakers or other important information
Planner/Itinerary - Keep track of meetings you set up or other important dates as a result of the trade show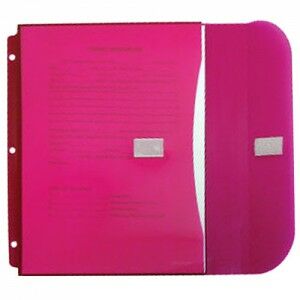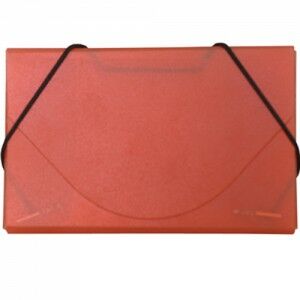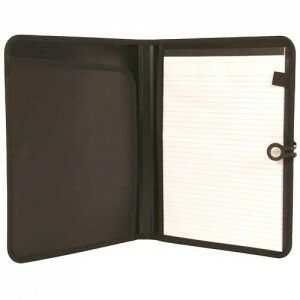 5) Review Each Day
At the end of every day of the trade show, you should take some time to sit back and review your notes. Make sure that you have all the necessary information you need. After all, once the trade show is over you won't have time to scurry around for missing info. This also gives you a chance to see if there is a critical piece of information or person you forgot to meet with.