Green Company Spotlight
[caption id="attachment_7248" align="aligncenter" width="520"]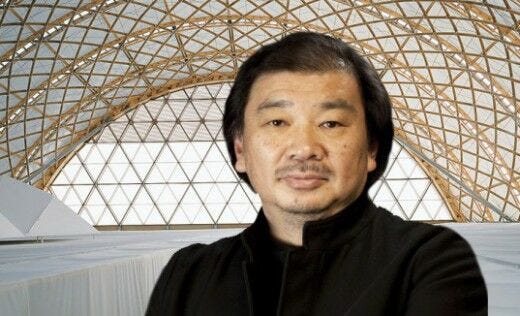 Japanese Architect, Shigeru Ban[/caption]
You've heard of paper being used to create artsy projects or even cool recycling methods but the latest Pritzker Architecture Prize winner, Shigeru Ban's, use of paper has taken recycled art to a whole other level. Shigeru Ban Architects has received so much praise for its social responsibility, Jam Paper couldn't resist giving them some shine!
The architect designs temporary shelters, churches, and schools with paper tubes and plastic beer crates as a solution to natural disasters. His appreciation for paper tubes developed shortly after he graduated from college in the 1980's. He sought a wood replacement and cardboard paper tubes seemed to do the trick!
 He prefers to use paper tubes over other building materials because it is inexpensive and the prices do not rise after natural calamities. Since paper tubes are light they do not require massive equipment to transport them making them highly beneficial. His disaster relief temporary buildings were intended to be-- well temporary. It was to ensure people had somewhere to stay between the time they had lost their homes and were able to get back on their feet. However people loved some of his buildings so much they decided to continue to use them today. Check out some of Ban's buildings for displaced people and evacuees.
Paper Log Houses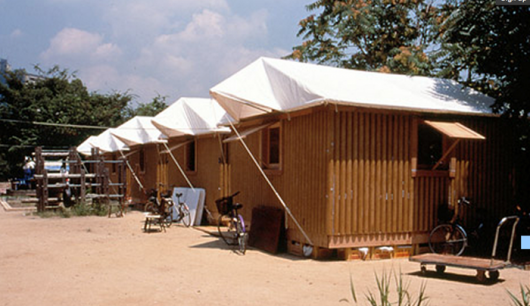 Shigeru Ban's paper log houses were built in Japan in 1995. They were made with paper tubes and tent material for roofs.
 School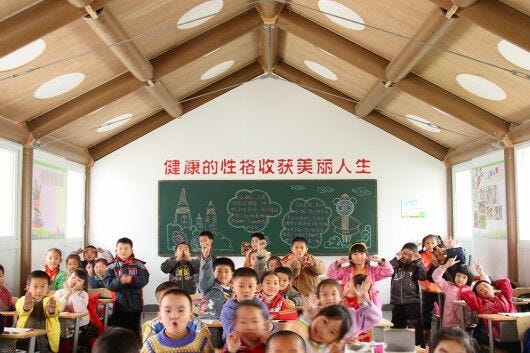 In 2008, the Hualin Temporary Elementary School was built in China by one hundred and twenty volunteers. It was rebuilt after the Sichuan earthquake with paper tubes.
Church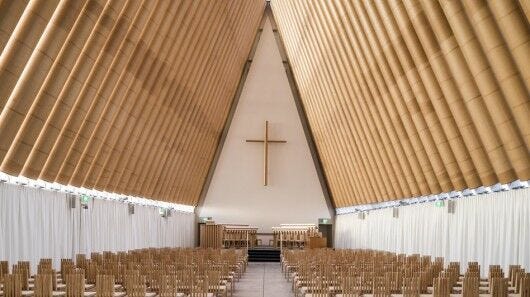 In 2013, Ban created a church in New Zealand after the 2011 Christchurch earthquake. The church was made of paper tubes, timber, and steel.
Though Shigeru has designed extravagant buildings such as Centre Pompidou-Metz, a museum in France, he cares deeply about the less fortunate and makes it his responsibility to provide them with shelter. A huge reason why many other architects do not build temporary housing for evacuees and the homeless is because they are occupied with building for the wealthy.
Jam Paper admires Ban for being the ultimate humanitarian. He devotes his time to give people respectable places to lay their heads and pursue their everyday lives. Ban believes everyone can do a better job at lending a helping hand. It is amazing all that can be done with recycled materials. It can save you trips to the grocery store or provide a home for thousands of people!