7 Essential JAM Products For 'Orange is the New Black' Inmates
LITCHFIELD, NY – JAM reporter Kristin Jane Smith went to Litchfield Penitentiary this week to ask 'Orange is the New Black' inmates what their favorite JAM products were. These were some of their answers:
PIPER CHAPMAN - Business Card Cases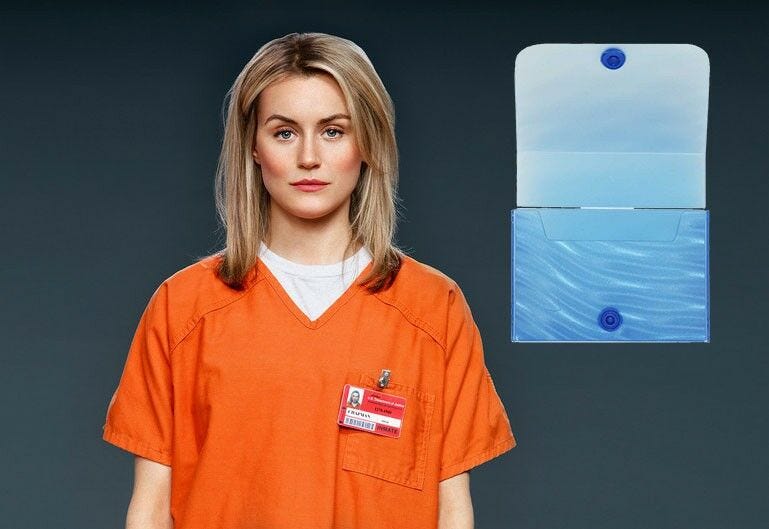 "Well, if you can keep a secret
*
looks around and smirks
*
. My new business, you know, 'Whispers' is booming. But promotion is unfortunately down so in order for this plan to work I need to really step up my business card game. My business cards are made out of toilet paper but that doesn't even matter! These 
Business Card Cases
get me noticed as professional, someone who, like, knows what she's doing. And definitely gets that Taylor Swift blonde image out of everyone's head."
GALINA 'RED' REZNIKOV - Red Labels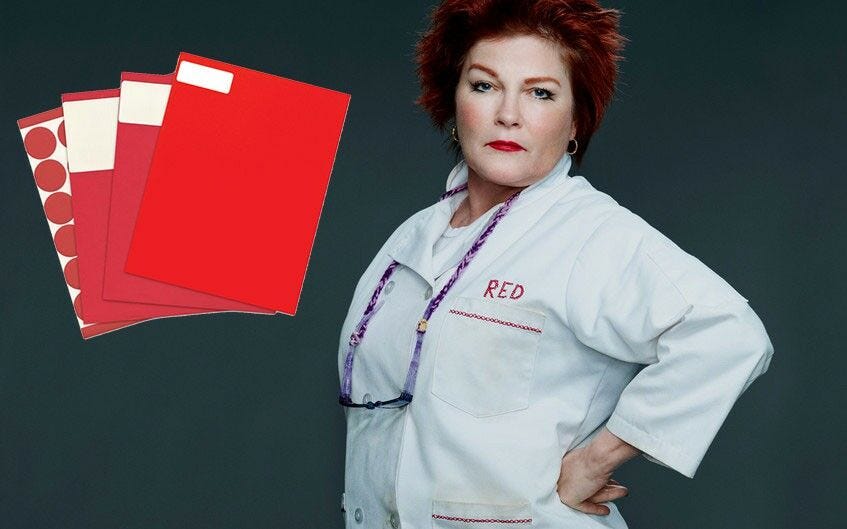 "I run the kitchen here. I slave over it. I work day and night to get these girls the food they need. In order to do so, especially with the horrible produce I get, I need to keep my kitchen clean and organized. My
Red Labels
do so. That's it. Can I leave now? My kitchen is waiting."
SUZANNE 'CRAZY EYES' WARREN - Hardcover Notebooks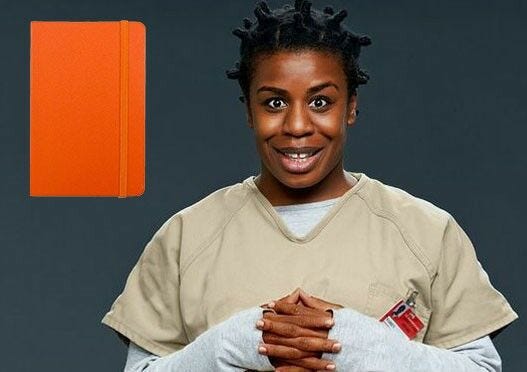 "
*
Reads out of her hardcover notebook
*
'Before I met you the sun was like a yellow grape. But now, it looks like the fire in the sky. Why? Because you light a fire inside me.' That was a poem I wrote for Piper a long time ago. This
Hardcover Notebook
helps me bring out my feelings, my love feelings. It's my destiny, I need it to live … Wait was that a bad answer?
*
starts to hit herself with the notebook repeatedly
*.
"
SOPHIA BURSET - Sheer Ribbon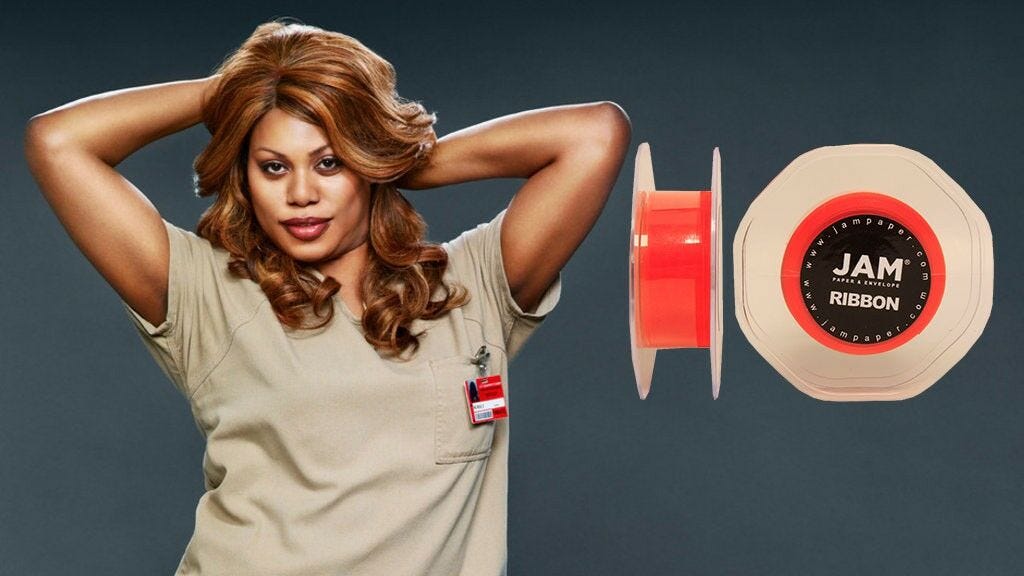 "Okay I'll totally never admit this to another woman but sometimes my hair isn't always perfect. This
Sheer Ribbon
does wonders! Tie you hair up with a little ribbon and you'll look so fierce, even on those bad hair days. The strength of the ribbon is fabulous too – so you can have luscious, thick hair like me or that thin hair Piper has. Doesn't matter."
DAYANARA DIAZ - Le Pens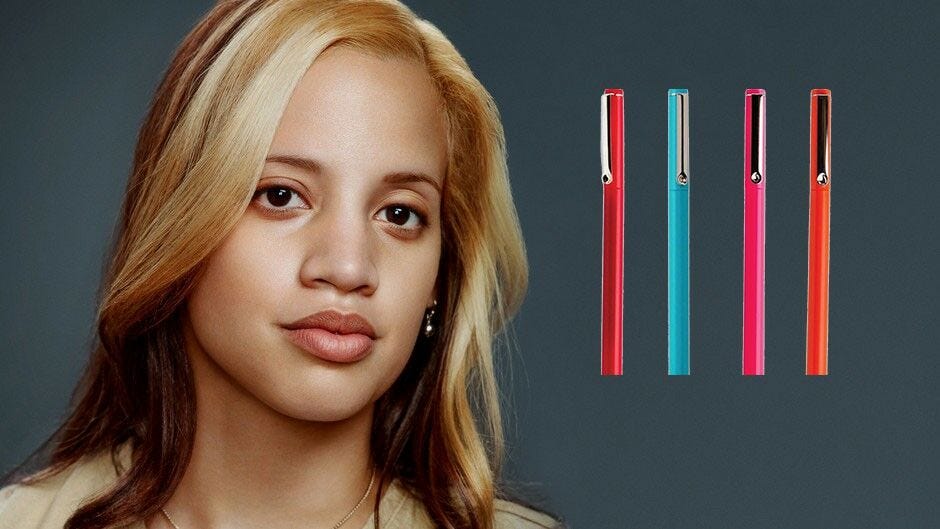 "Well, I like to draw a lot. So the
Le Pens
you guys sell wherever you are definitely help pass the time. You know, it's thin and stuff so my drawings come out even better than those dumb pencils they give us.
*
looks at the pen
*
You know, I did write my first love letter to John with it.
*
gives a sad smile
*
And now I'm making a drawing for my daughter so she can have it as a reminder of me until I get out of this place. Dang, I really need a cigarette… You got one?"
JOE CAPUTO ... "I do not want to comment on any JAM products. Your
Plastic Folders with Clips
are no longer available at Litchfield so please stop trying to send these to the inmates. The folders are too strong and those clips are extremely dangerous. They can harm my men. I cannot have it."