DIY: Personalized Emoji Cards
Send your feelings with these quick and simple DIY emoji cards!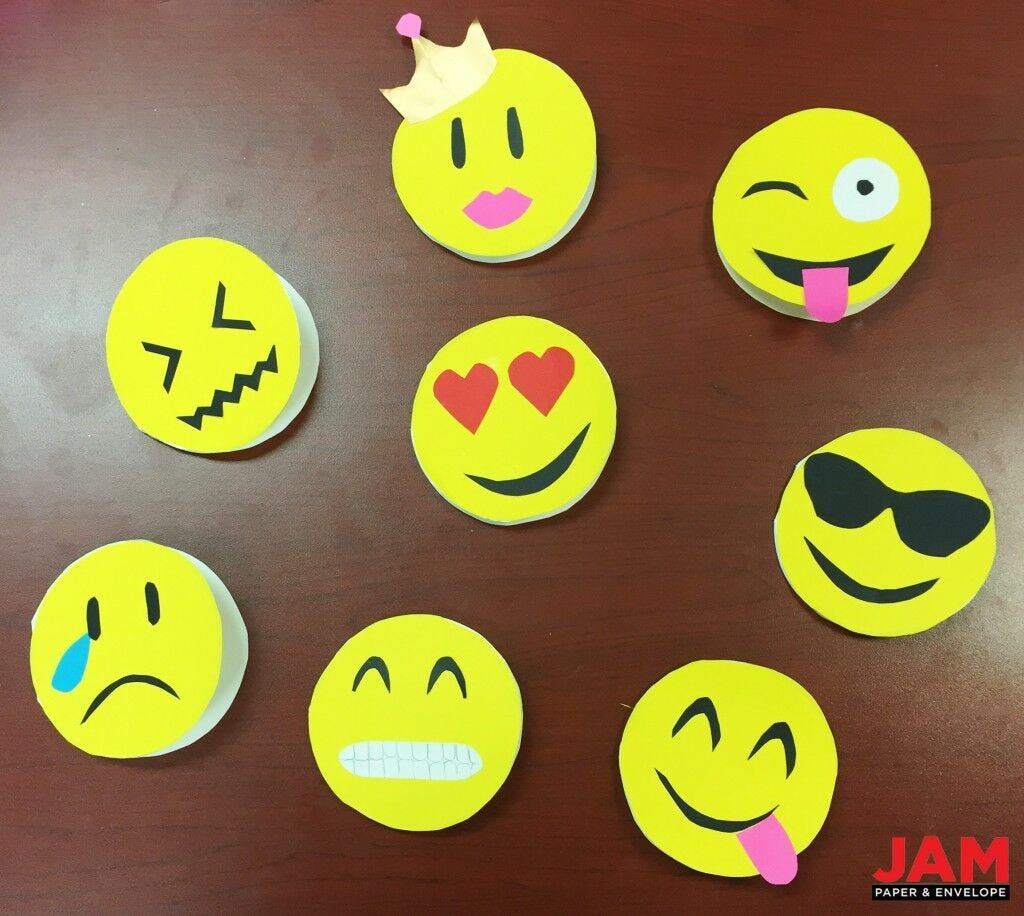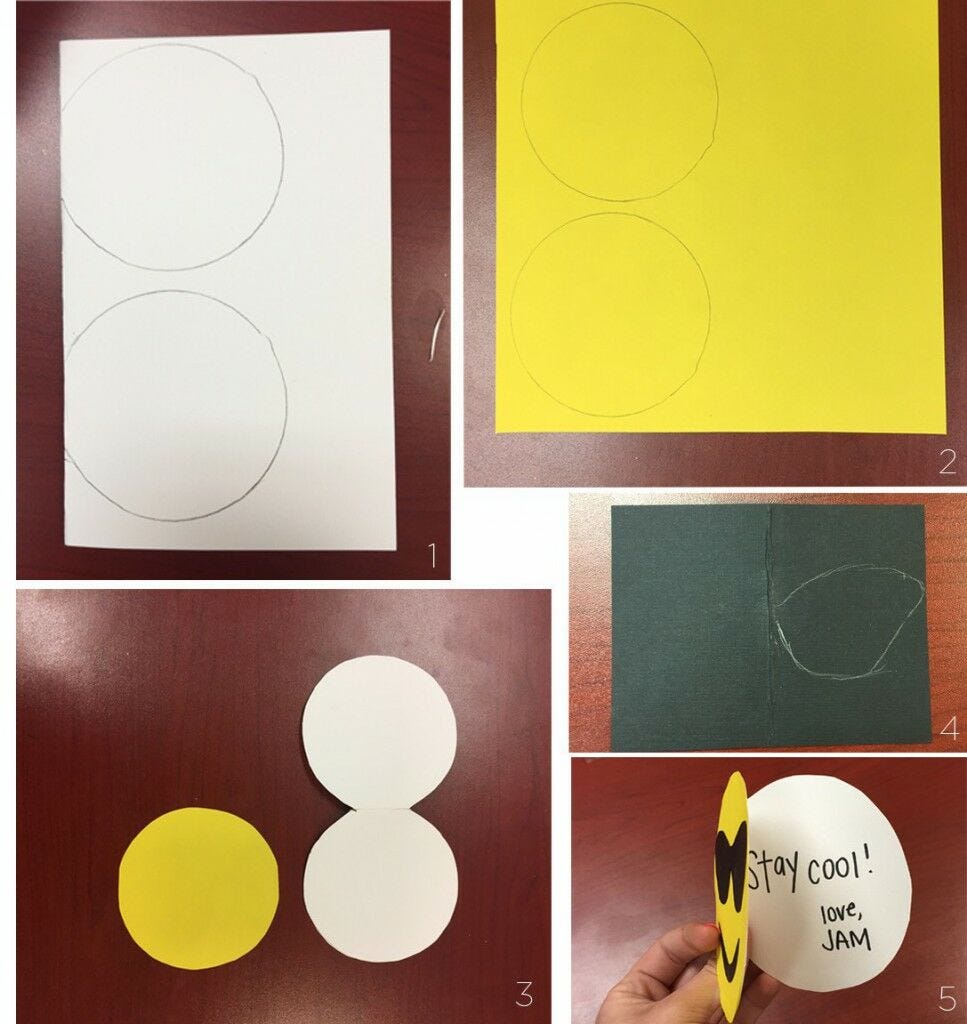 Steps:
1. Fold a piece of white card stock in half. Draw an almost perfect circle: Keep in mind the card needs to be connected so make sure your folded side isn't completely cut when trimming the circle
2. Trace the same size circle on yellow paper (or any color of your choosing)
3. Glue the yellow circle on the front of your card
4. Cut out your desired facial expressions. Here I used black cardstock, folded it in half, and drew the outline of sunglasses. Glue these pieces to make your face.
Don't forget to be creative! Think about who you are sending this card to: create an emoji to fit their personality!
5. Write your message and you're done!
Shop the supplies for these wonderful emoji cards:
Cards originally inspired by: Unbelievably Human