 Children At Home Driving You Crazy With,"What Are We Doing for Halloween"?
7 Simple Steps to an Easy DIY Halloween Home Project
By Guest Artist Rhianna Marie
The big question everyone is thinking this year; "Is Halloween Cancelled?" Thanks to the notorious COVID-19 outbreak reaching its way worldwide, leaving so many people wondering what they are going to do for their children on Halloween. With no classroom parties, Trick-or-Treating or Trunk-or-Treat, no Parades, or any event guaranteed right now, how do you keep the spirit going during the holidays?
Crafting!
Yes, you read that correctly, Crafting! There is nothing more fun — to me at least — then getting in the holiday spirit by creating something with your hands for the home.
JAM® has endless supplies to help make this happen. Below I show a detailed, step-by-step, fun, and easy project for kids to enjoy while staying safe in the comfort of your homes!
With this simple DIY Halloween themed garland project, you'll give the kids something spooky and exciting to do this season!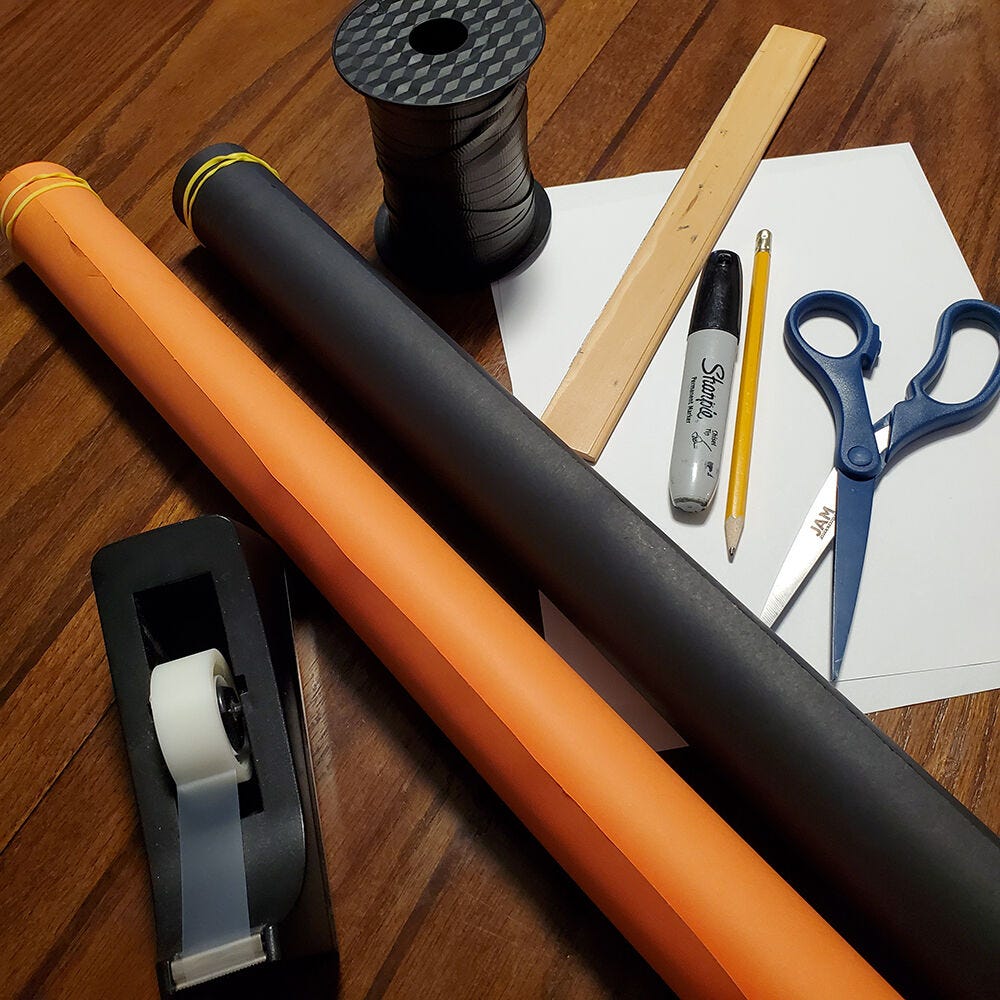 Items Needed:
Step One:
Free-hand draw a Halloween-inspired image. If you prefer, you can also go online and print a clip art picture from the Internet. (I chose to make pumpkins & bats). Once you have your drawing or printed image, cut it out. Pro Tip: Leave a bit of edging on the sides of your stencil. This helps with connecting the garland without breaking apart when you cut it later. Pictured with my pumpkin stencil, I drew two small squares on the sides of the pumpkin, sort of makes the pumpkin look like it has arms, doesn't it?
Step Two:
Trace your cut-out stencil onto the edge of your JAM® Wrapping Paper. Be sure to line up the most outer edge of your stencil to the edge of the wrapping paper. Step Three:
Cut straight across to the end of the wrapping paper creating one long strip.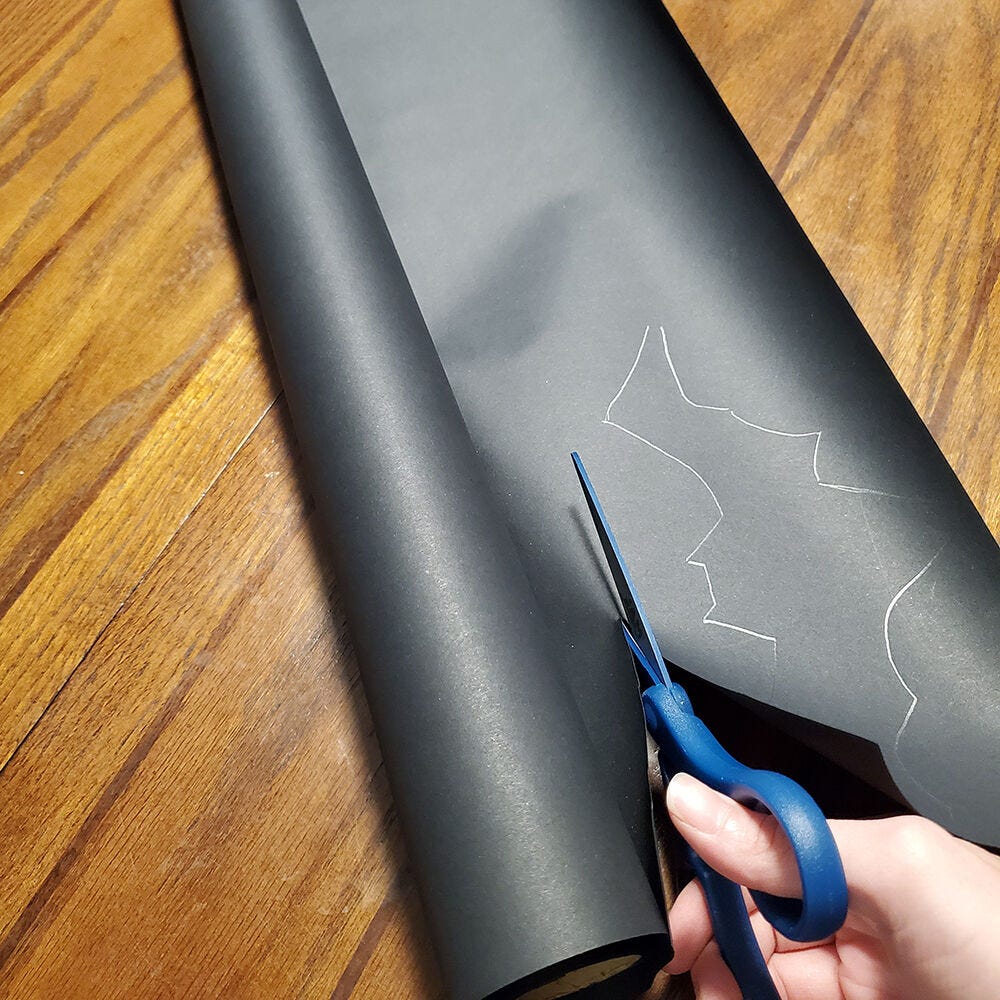 Step Four:
Fold your strip of wrapping paper in a back and forth motion (Picture an accordion in your mind for reference), until you reach the end of the paper. Try to be exact with your folds as it helps ensure the connection a the images does not get cut off or start to look funky.
Step Five:
Yes, you guessed right! Cut out your Halloween inspired stencil.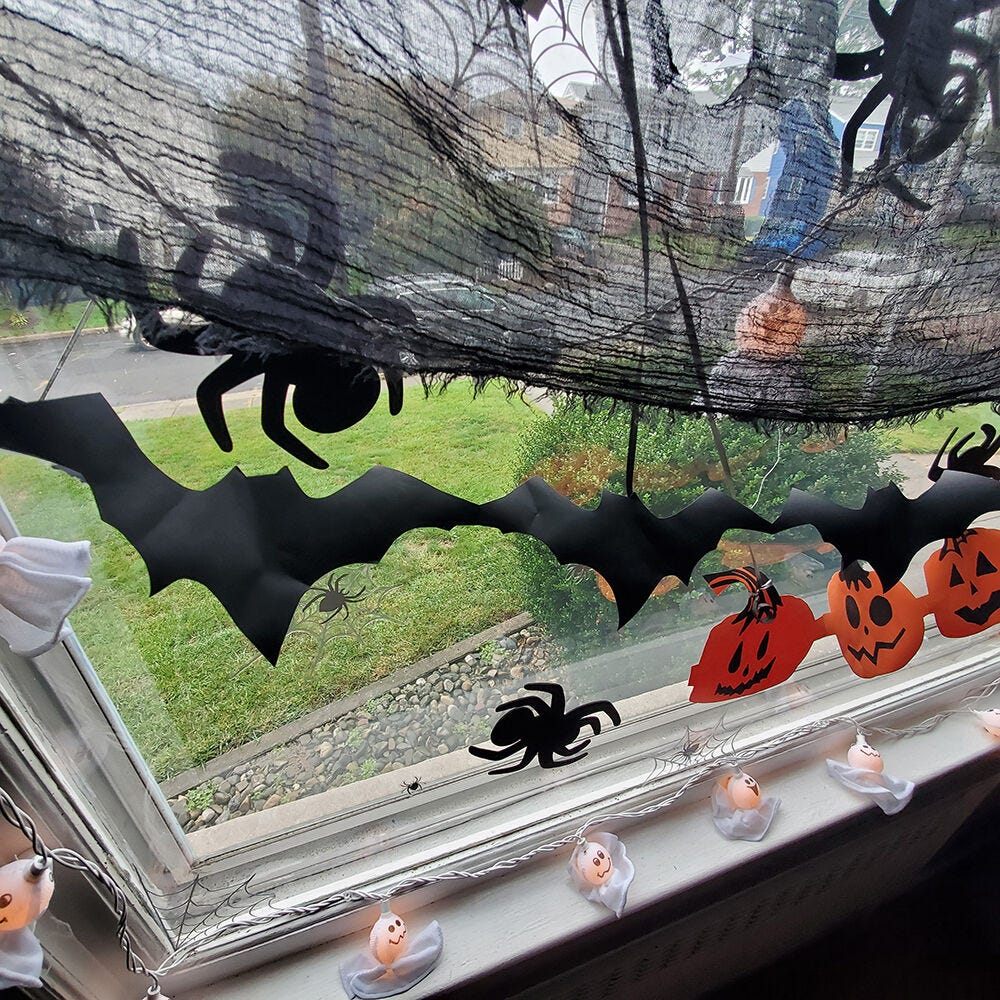 Step Six:
Decorate (I drew simple fun faces with a Sharpie® marker but feel free to allow the kids to roam freely with colored pencils, markers, or even glitter! (Personally, I hate GLITTER! Even after you clean up and have taken a shower you find it on the soles of your feet, your scalp, eyelid, you name the exterior body part and you will see a sparkling colored spec. Similar to my feelings about Play Dough but let's save that for another DIY Crafting Blog).
Step Seven:
Cut and tape string to the back of the Halloween Garland and hang anywhere in your home.
Viola! A Fun and Easy DIY Project to keep the Halloween spirit alive and more fun than ever, right from the comfort of your home!
Q & A with Guest Artist Rhianna Marie
RAW: "Where do you get your crafting inspiration?"
Rhianna Marie: "Well, for starters I am an Artist by trait and crafting does come naturally to me. When I am thinking of a new project to create, I always keep in mind, what seems fun to me. For example, my latest series of Artwork is composited by Puzzles. Yes, PUZZLES! As a child, I loved sitting with my mother and completing 1000 piece puzzles. When we were finished, we would break it up and start another one. Of course, that part of the activity never sat well with me. As, a semi-stubborn woman, my hard work and time I put into this puzzle only to tear apart killed me on the inside."
Born with an imagination, so many wish for, gifted this ability and for that I am forever grateful. Wherever I go, creation follows.

—Rhianna Marie
RAW: "Where do you get your ideas from?"
Rhianna Marie: "One trip to New Orleans, a town filled with beautiful art of all different kinds, I came across an intriguing piece of Art in a Bodega. Walked in to get snacks and ended up starring at this enormous Art piece on the wall by the exit, covered in puzzle pieces. I was simply captivated by it's complexity and it's beauty. Thought to myself, I can do anything and I most certainly can create something amazing inspired by this puzzled painting. I found myself back home in New Jersey and not even a day later ordering numerous puzzles online. Took weeks completing puzzles and feeling so content with gluing them together, which I never got to as a child, to mount them. Meshing larger pieces from each puzzle and bringing them into one giant collage, and a month later right in front of my eyes, a finished piece of Art! So satisfying, I was so attracted to my creation, found myself making another, and then another, and so on. Six-7-8-9 large canvases later, my 3D Puzzled Series was born and ready for the world to indulge in..
RAW: "You are also a fashion designer?"
Rhianna Marie: "Yes, I also sew and design clothing. I am never not creating! Whether it is my Art Work, or my clothing designs...creating and crafting is embedded in my DNA. Born with an imagination, so many wish for, gifted this ability and for that I am forever grateful. Where ever I go, creation follows!"
RAW: "Where can our readers view your work?"
Rhianna Marie: "My puzzles and fashions can be viewed on There you may see couture currently up for sale."
RAW: "Thanks so much!"
Rhianna Marie: "Thank you! Happy Halloween!"