Can Paper Bag Speed Dating Help You Find True Love?
Paper bags have been used to carry groceries, arts & crafts projects, added to compost bins, and even as fire starters. Now New York City singles have found a new use for them. Paper bag speed dating! They say love is blind, so shouldn't dating be? The Big Apple is no stranger to trying the new and less explored. New York City guys and gals leave the comfort of their apartments to chat with complete strangers they can't even put a face to. Speed daters are encouraged to draw pictures and write at least one fact to express their personalities and interests.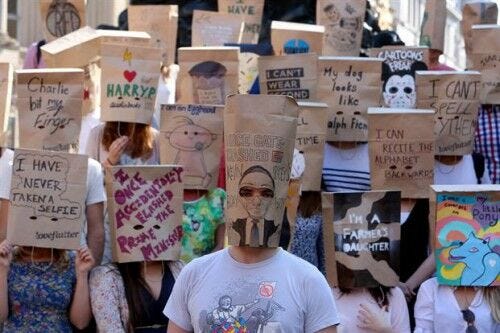 Under 2 minutes, speed daters chat it up to see who likes their snarky comments and artwork the most.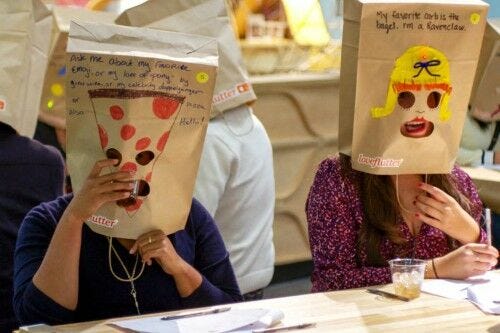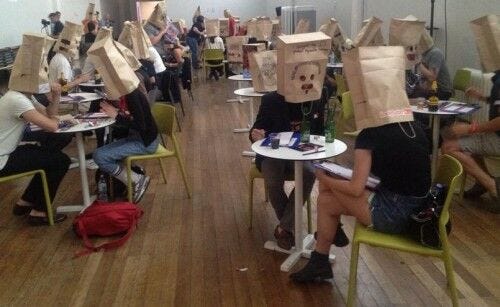 At the end, if daters feel that they've made a connection they can see the faces of potential matches during the big reveal. You're probably wondering if people are really buying into this. Well the answer is yes.
One paper bag speed dater, Monica Siu said: "It's hard to find and meet people organically anymore".
"We usually go looks first and then personality, so this is kind of cool to mix it up," another paper bag speed dater commented.
There you have it! The masses value personality over physicality. Want to get in on the action? Bring your own kraft bags and decorate them for your paper bag speed dating. Remember what you decide to put on your paper bag is crucial. So practice, practice, practice! You only get one chance to make a first impression.