Wreaths always set the tone for the holidays. They're official public service announcements that let everyone know it's time to get in the holiday spirit. They can be made up of anything from mistletoe, peppermints, burlap, twine, paper, ornaments, gift bows, and more! Check out 8 do-it-yourself wreaths that are worth trying for the holidays.
Ornaments
Ornaments look beautiful on your Christmas tree so why not make a dazzling wreath out of one? They're shiny, festive, and no artistic ability is needed to glue these babies into the form of a wreath. Add a Santa belt and you're good to go!
[caption id="attachment_11679" align="aligncenter" width="500"]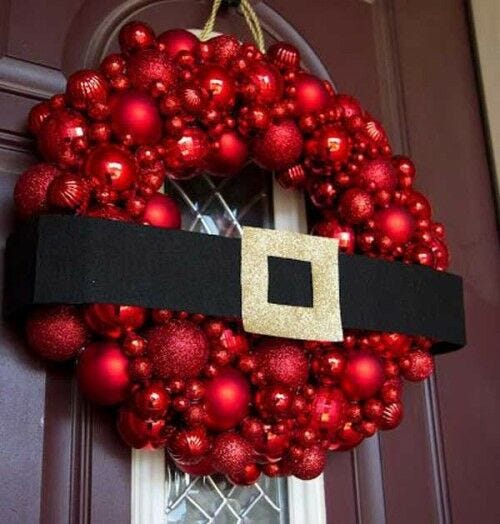 via
Woo Home
[/caption]
---
Gift Bows
 The gift bow only means one thing… presents! Why not fill your wreath with gift bows to let your family and friends know you're ready to exchange gifts?
[caption id="attachment_11680" align="aligncenter" width="440"]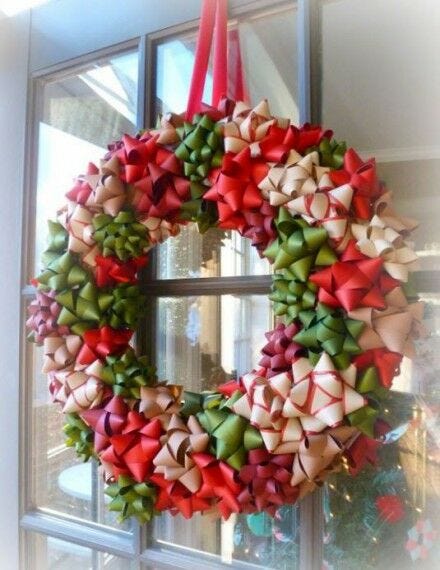 via
Homedit
[/caption]
---
Wine Cork & Jingle Bells?
 For a rustic yet modern feel, make your wreath out of cork and jingle bells! It's classic, innovative, and gives your cork a modern flair.
[caption id="attachment_11681" align="aligncenter" width="500"]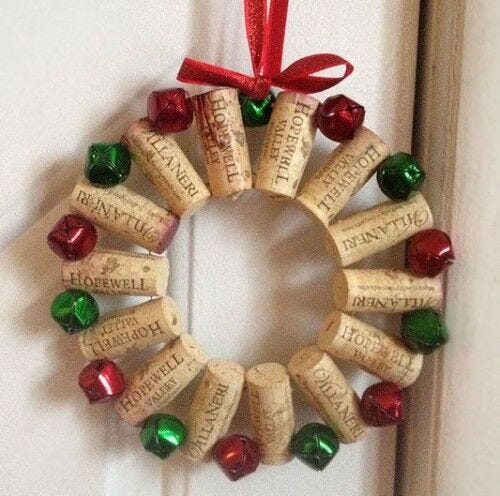 via
Bridal Guide
[/caption]
---
Snowman
Whether we get bestowed with a white Christmas or not your kids will love this snow man wreath. Frosty the Snowman has been loved for decades, what better way to honor your children's love affair by putting him on your front door?
[caption id="attachment_11682" align="aligncenter" width="394"]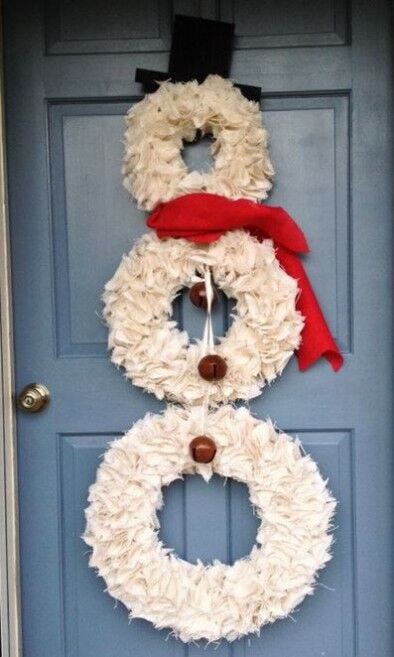 via
Etsy
[/caption]
---
 Burlap & Pine
An everlasting pine wreath is all you need to get your through the holidays- year after year. Pine cones and burlap are the perfect additions, it's like a mini Christmas tree hanging on your door! [caption id="attachment_11685" align="aligncenter" width="500"]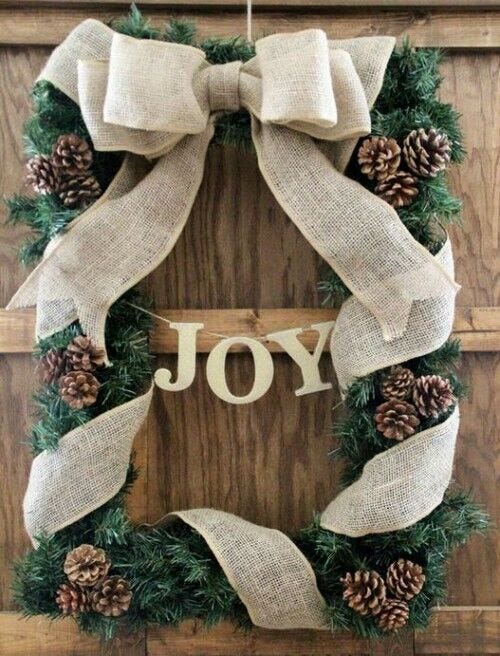 via
Shanty 2 Chic
[/caption]
---
 

Candy Canes 
There's no better candy to represent Christmas than red and white candy canes. Sprinkle these minty, sweet treats into the form of wreath then embellish with red Christmas balls.
---
 Marshmallows
How bizarre is making a wreath out of marshmallows? Not as crazy as you may think. Marshmallows resembles beautiful white snow and give that Christmas charm every home needs.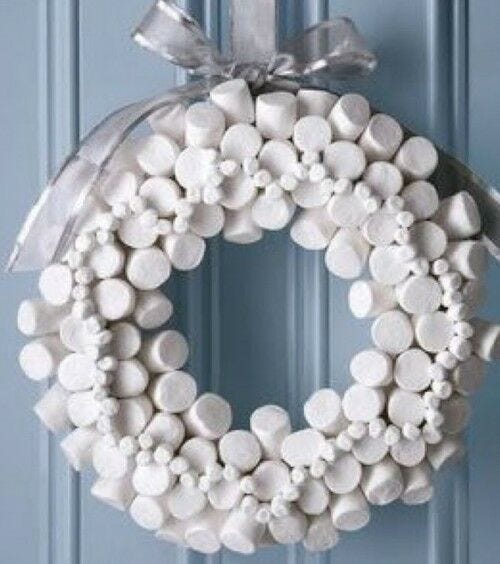 ---
 Peppermints
Peppermints share the same charm as candy canes but their daintiness and round shape make them adorable. Bring in the holidays with these delicious beauties. You can also alternate between red and green peppermints for variety.
[caption id="attachment_11693" align="aligncenter" width="500"]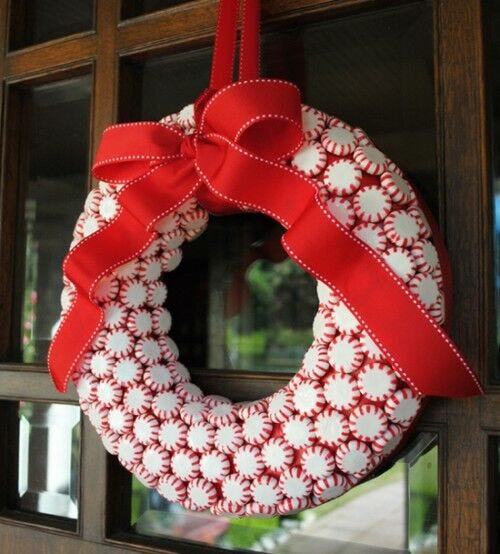 via
Blowout Party
[/caption] Can't choose which wreath to make? Look on the bright side when you have a wreath for the next 8 years! To find great gift embellishments to give your wreaths a final touch check out our
ribbon collection
.