What Size is a Monarch Envelope and How to Use Them
What Size is a Monarch Envelope
You can tell an envelope is a monarch envelope by its size. The dimensions of a monarch envelope are
3 7/8
" by
7 1/2
". The flap can be on the top (meaning along the length of the envelope) or policy style with the flap opening on the SHORT side. They are often referred to as the  #7 3/4 envelopes.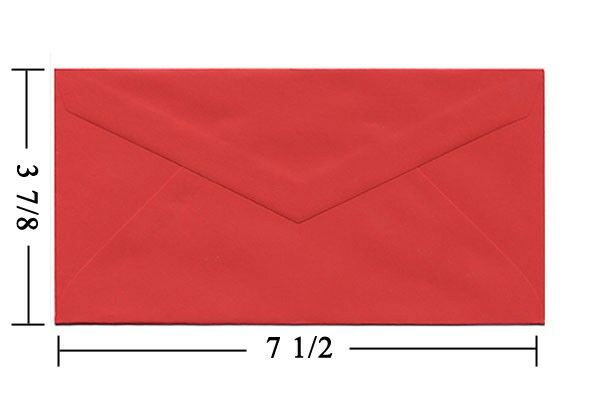 When to Use a Monarch Envelope
Just like any other envelope, monarch envelopes can be used for business or personal use. Since they are not long enough to fit a folded piece of paper lengthwise (without folding it a bunch), they are typically used for casual business correspondence or personal correspondence.
JAM Paper carries over 20 different colors and styles of monarch envelopes.
Need to Know More Envelope Sizes?
Check out our social and invitation envelope size guide for a list of the most commonly used envelopes and their dimensions.