What is Small Business Saturday?
Support Small Business Saturday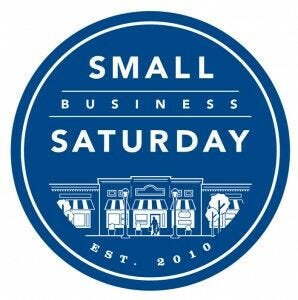 In these ever-changing, difficult economic times it has become harder and harder for some small businesses to stay afloat. With a new chain store popping up every other day and online sales skyrocketing, it can be tough to stay competitive as a small local business.  There is no doubt that the winter holiday season is one of the most popular times for shopping, but where do most people find themselves doing their shopping once the holiday season rolls around? Three years ago American Express introduced an idea that has since grown into a nationally recognized shopping day, known as Small Business Saturday. Small Business Saturday is a day dedicated to supporting small businesses across the country. It is celebrated every year, since 2010, on the Saturday after Thanksgiving, this season, falling on November 30.
Why is it important to support small businesses?
There are many reasons to support small businesses, some of which include supporting better business practices, creating more jobs, increased property value, better customer service and seeing more quality in your purchases. In my opinion though, the most important reason to buy locally is simply to support your community. All the things I mentioned have an impact on the community you live in. Where we eat, where we shop, where we have fun… all of it makes us unique to a place we call "home," a place we care about. Unlike chain stores, locally owned businesses typically put a much larger share of their revenue back into the local economy.
How does Small Business Saturday work?
Basically, the idea is pretty straightforward; encourage people to get out and shop from small local businesses in their neighborhood. As an added incentive, American Express is willing to give a onetime $10 credit to anyone shopping at specific small businesses that have enrolled with the program. To view qualifying businesses you can check out the map
here
. In order to qualify for the $10 credit you just have to register at ShopSmall.com between November 24 and November 30. As for small business owners and their businesses, the American Express Small Business Saturday website has tons of marketing materials, ideas and plans to help you advertise and promote your store.
Go out and shop!
If you are one of those people who enjoys to camp outside for Black Fridays sales, great! I wish you the best of luck on your adventures on November 29. Or maybe you're a fan of Cyber Monday and prefer to sit around in your underwear all day shopping from the comfort of your own home on December 2, that's fine too. But why not give Small Business Saturday a chance? Give small businesses a chance. On November 30, take a walk around your town, enjoy the fresh air and get some of your holiday shopping done. All the while, saving some money, contributing to the US economy and most importantly, giving back to your community. In NYC this Saturday? Don't forget to stop by and support your favorite small
NYC stationery store
!