Valentine's Day Props
Love it or hate it, Valentine's Day is coming! Where little baby cherubs fly around on pillow clouds shooting unsuspected people with their love arrows. We go out for fancy dinners with chocolate and roses!! Maybe those little coupon books where you promise to do something for the other and then never really do it (or is that just me??). You know what would really spice up your Valentine's Day? Valentine's Day Props!! If you were thinking about having a little Valentine's Day party these props  would be perfect for you and your guests! These Valentine's Day Props are super easy to make and everyone will love it! [WARNING: There will be many cheesy puns in this blog. Enjoy!]
Help! I've Fallen for Props and I Can't Get Up!
Supplies
Valentine's Day Props Templates
Scissors

Step 1:
Quick and easy! Download and print the Valentine's Day templates. Choose your Valentine colors of cardstock or paper. I chose Red Brite Hue, Bakri Raspberry, Ultra Pink Brite Hue, Baby Pink, and Stardream Metallic Silver. Now just cut out your templates!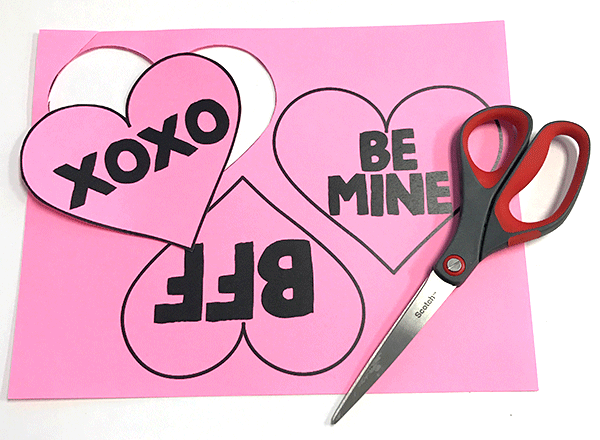 Download templates at the bottom of the page.
Step 2:
After you're done cutting out all your Valentine's Day props get out your
straws
. Cut the straw about the same size as the prop – maybe a little smaller and tape it onto the back of the prop. This part is kinda optional. The straw just helps keep the prop stable. For the smaller props you really don't need it but the larger ones will. Using the
cardstock
helps keep the prop stable as well.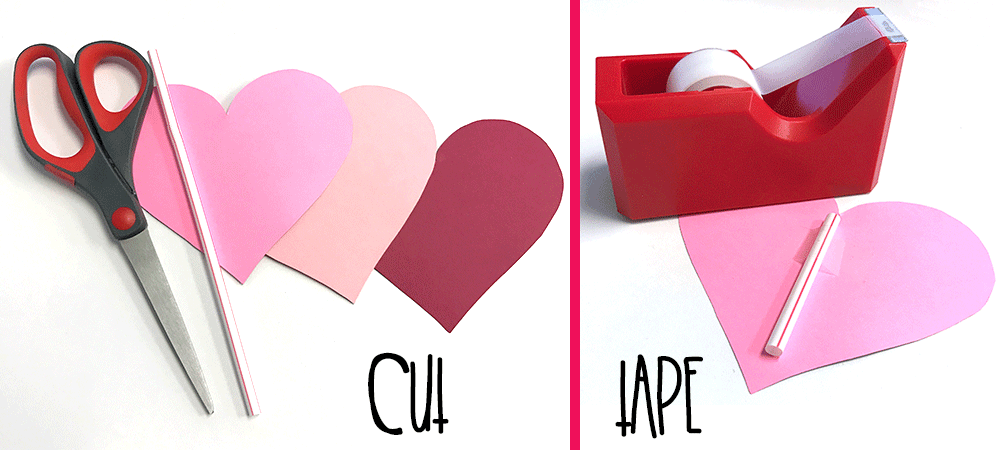 Step 3:
This step you don't need to do if you have fancy straws like the ones we have at JAM. But if you can't get a hold of those you can use regular plastic ones! Take your satin ribbon and tape it at the top of one end. Wrap it around diagonally all the way to the bottom and then tape it again.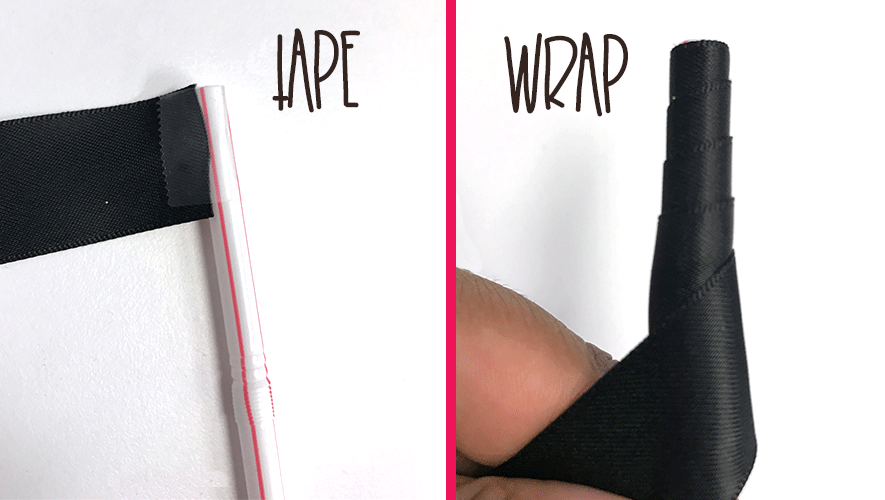 Step 4:
Last step! Now just tape your ribbon wrapped straw to the back of the prop. And you're done!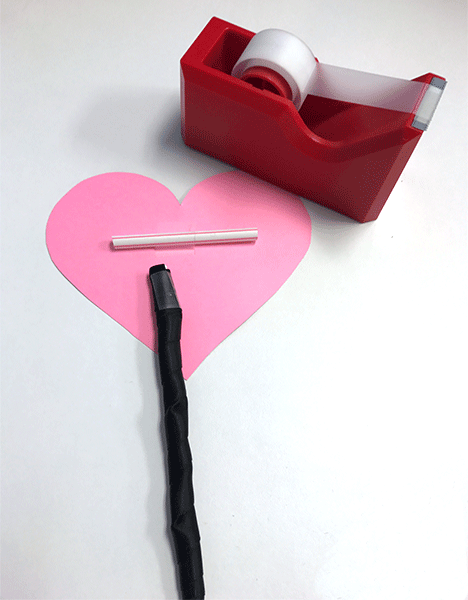 Congrats you finished!! Flip your Valentine's Day prop over and look what you've made! These Valentine's Day Props are simple but will brighten up a picture in a heartbeat (pun definitely intended)! If you're having a Valentine's Day party put these out in front of a cute festive backdrop, or a even just a blank wall! You can take group pictures with your significant other, friends, or even exes.  If you want nothing to do with anybody on this day - which is totally understandable - take a selfie and show the world how much you love yourself!! How ever you choose to use these Valentine's Day Props make sure to share pictures with us on Instagram and Twitter!! Have a Happy Valentine's Day!!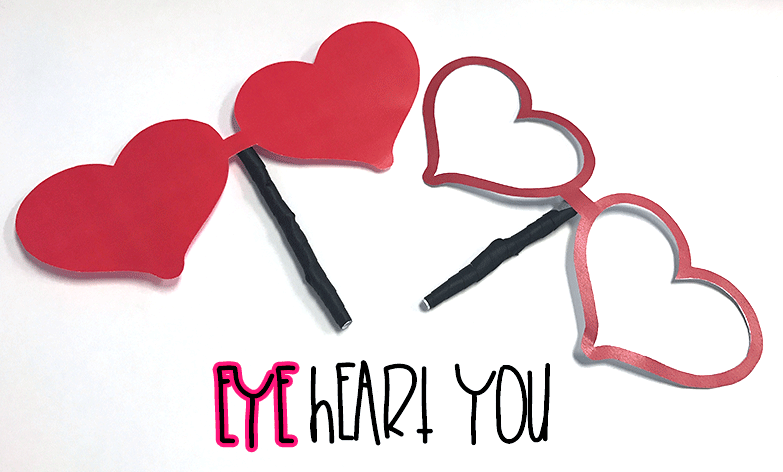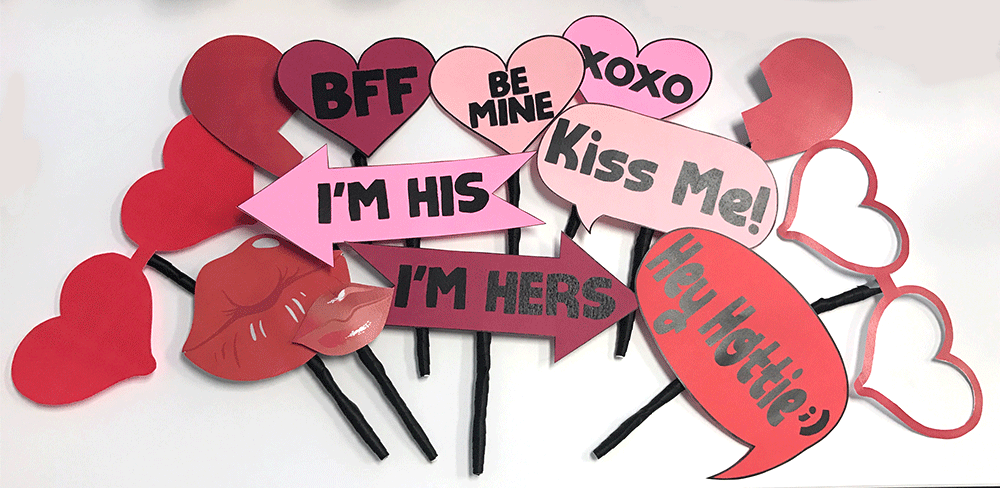 |   [media-downloader media_id="20622" texts="Heart Sunglasses Prop Template"]   |   [media-downloader media_id="20623" texts="Hearts V-Day Prop Template"]   |   [media-downloader media_id="20627" texts="Hearts 2 V-Day Prop Template"]   |   [media-downloader media_id="20624" texts="I'm Theirs Prop Template"]   |   |   [media-downloader media_id="20625" texts="Kissy Lips Prop Template"]   |   [media-downloader media_id="20626" texts="Text Bubbles Prop Template"]   |