Four Valentine's Gift Ideas for Your Guy
Valentine's Day is coming up soon! If you're in a relationship, it's time to think about a gift for your significant other. One problem that I often face this time of year is that many Valentine's gifts are marketed as gifts for women. While most men love chocolate as much as women do, I find myself wondering what I am supposed to get for a guy out of the selection provided. The guy-friendly options are sometimes very few! If you find yourself in the same predicament trying to give your boyfriend or husband this Valentine's Day, this blog is for you! There are several great gifts that you can create within the comfort of your own home! Here, we will take a look at four unique gifts that may just the thing for you guy this February 14th.
1. Little Notes Envelope Board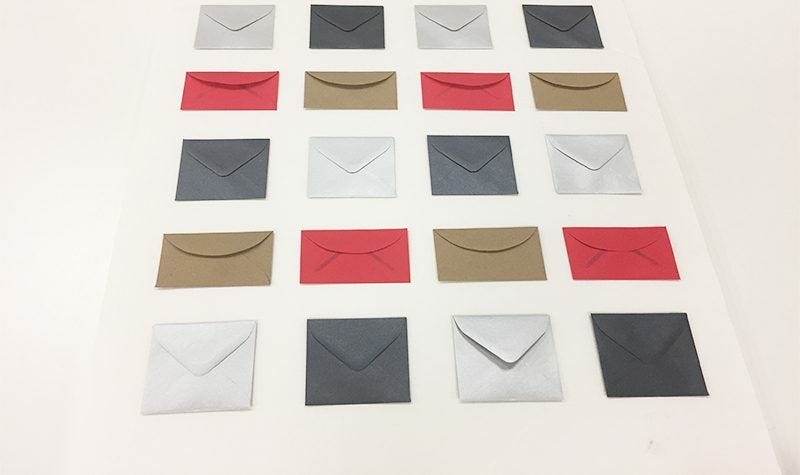 This gift serves as both a loving gesture and a pretty great wall decoration! To make it you will need:
1 sheet of poster or foam board
Glue Stick
Pencil
Scissors
Pen
Step 1:
Choose how many envelopes/ notes you want to include on your board and arrange them in evenly spaced rows. The size of the poster and the number of envelopes is completely up to you, as is the color pattern you choose. Some people may want to make their envelopes equal to the number of months the relationships has been going or base the total on another significant number.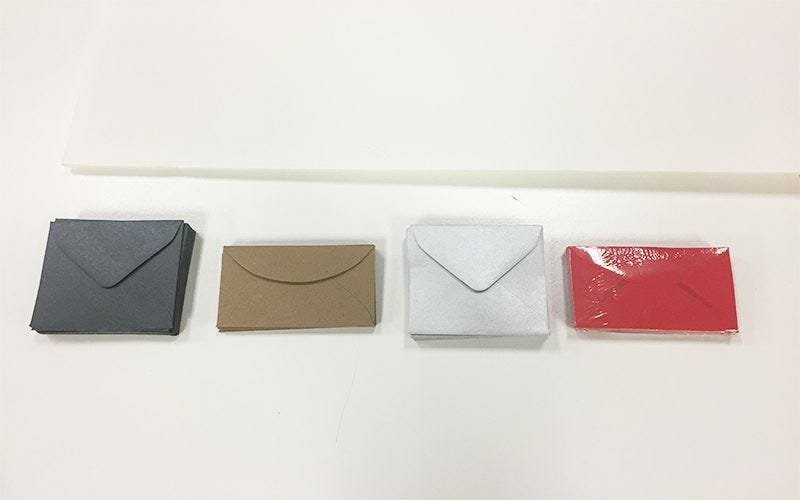 Step 2:
Once you have your envelopes arranged the way you want them, go ahead and open your glue stick to glue them on! Place glue on the back (non- opening) side of the envelopes and secure them into place on the poster board.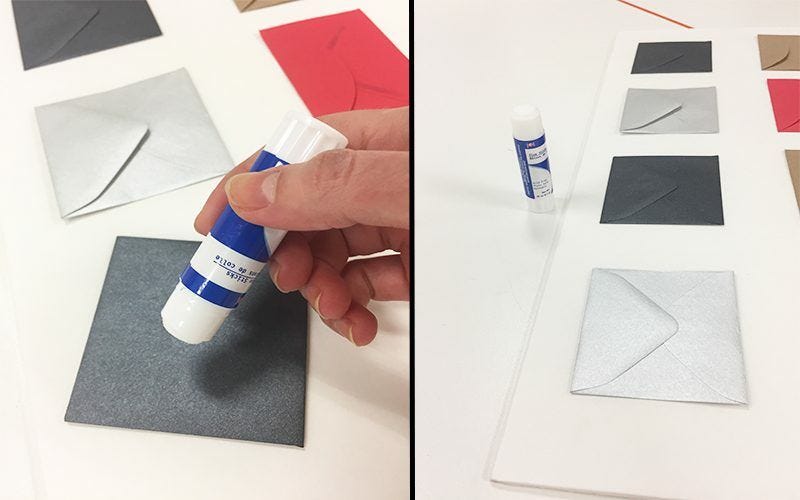 Step 3:
Now it's time to create the notes that will go inside the cards. You can write whatever you'd like. Write compliments, encouragements, reason you love your guy, or just things you like about him.  Your 3-Drug note cards will fit perfectly into your 3 drug envelopes, but will have to be cut down a little to fit into your square envelopes. To make cards that will fit, cut the length of the appropriate number of cards down to 3 inches.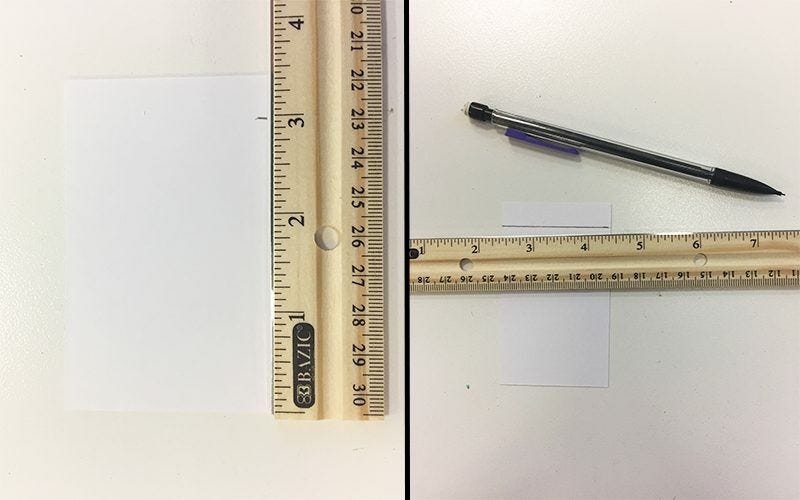 Step 4:
Make sure you have one full 2 x 3.5 note card for each 3 drug envelopes and when 3 inch note card for each square envelope. Take your pen and write your notes!
Step 5:
Place notes into envelopes! You may seal your envelopes, but it recommended to push the flaps down closed without sealing them, so that they will retain their appearance after being opened.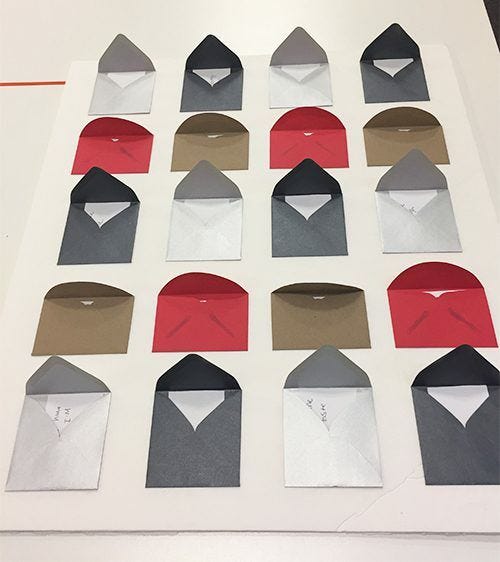 Your envelope board is now complete!
2. Heart Shaped Box of Snacks
Okay, so perhaps it is only because of who I know, but in my experience, food is always a safe go-to gift when shopping for men. Although men would would often, in honesty, enjoy a box of chocolate as much as women usually do, it can be fun to put a unique spin on this classic gift. This gift is as simple as going to the grocery store and picking out his favorite things to munch on! Once you have a collection, go ahead and arrange those things to fit in a heart-shaped box. Don't have a heart shaped box? Use a
red box
, or a
red
or Valentine's Day themed
gift bag! 
3. Memories Album
If you and your s.o have been together for a while, you probably have a lot of memories, and hopefully some of the great moments are captured in photos. If this is the case, a memory album makes a great gift! Collect and print photos of you both together and put them in a scrapbook or photo album! Add personal notes and captions about your favorite memories. This gift will be a great way to remember the good times you have had together as you continue to create more great memories.
4. Date Idea Box This is another fun craft I was able to create in our office! For this gift you will need: Step 1:
Figure out how many 3 Drug Envelopes it takes to fill the box you have chosen, or at least to cover the bottom.
Step 2:
Think of some date ideas you think that you and your guy should try out. Think of things that would be fun for you, fun for him, and for both of you! Some of these will be requests, like "Take me to a concert", but you may also want to throw in things you'd like to do for him, like " I will take you to a Knicks game".  Write these ideas on your blank note cards. Step 3:
Place notes in envelopes, and place envelopes into your box! Step 4:
Close up the box and tie on your choice of burlap ribbon! I hope that at least one of these gift ideas helped you figure out how to make this Valentine's Day a successful one! If you have questions or comments about these gift suggestions, or stories about how you tried them for yourself, please let us know in the comments!