---
Thinking about the upcoming event you are planning and want to have a photo booth but it is not really in the budget or you simply might not have a clue where to start looking for one…? And now just thinking about it makes all your anxiety begin to spiral. With our budget-friendly DIY solution, you can make your own photo backdrop using just one material, table covers.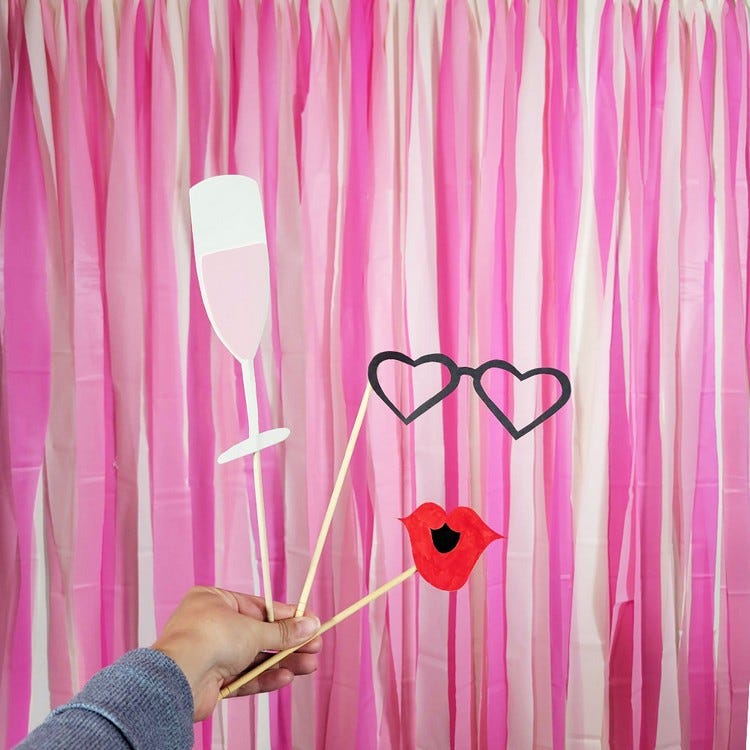 Photo booths are truly, a must-have for any occasion and have taken the party scene by storm! At every party you attend, you inevitably see a photo booth. And the simple reason is that they are awesome! Everyone wants to take part in the fun and have a cute memory to hold onto from your party! But the downside for the host, it can be costly. Hiring a professional company or renting a backdrop can be pricey. This do-it-yourself project will guide step by step to create a playful fringe photo backdrop without breaking the bank.
Gather your supplies and let's dive in!
---
Materials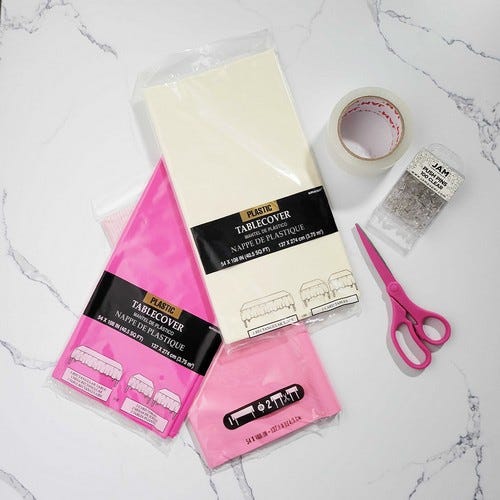 ---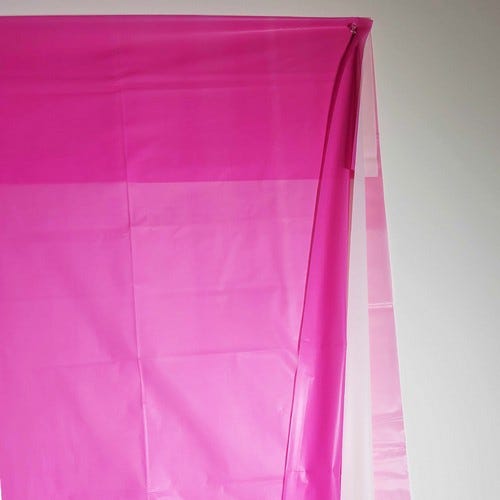 1. HANG

Hang three table covers one on top of the other and adhere to the wall using either push pins or tape, crafter's choice. Make sure they are lying flat and smooth. You can hang vertically or horizontally depending on how long or tall you'd like your backdrop to be.
TIP: Use colors that match your theme. Choose the color you want to see more of. This color will go on top. When finished, the color on top will appear the most, so be mindful when layering your tablecovers.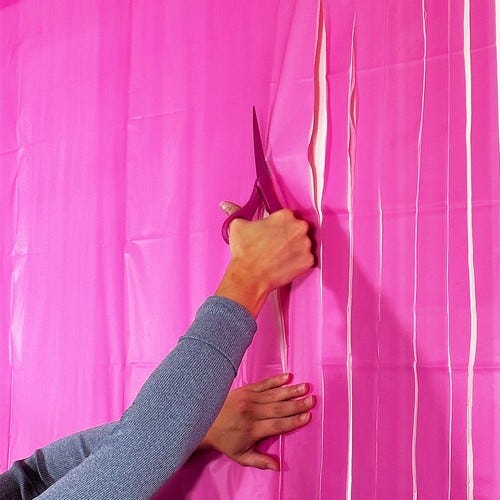 2. CUT

Starting from the bottom, grab the three table covers and cut thick strips vertically, almost all the way to the top. Leave a bit of the table cover uncut (maybe about the height of a textbook). No need for perfection, your best eye judgment will do!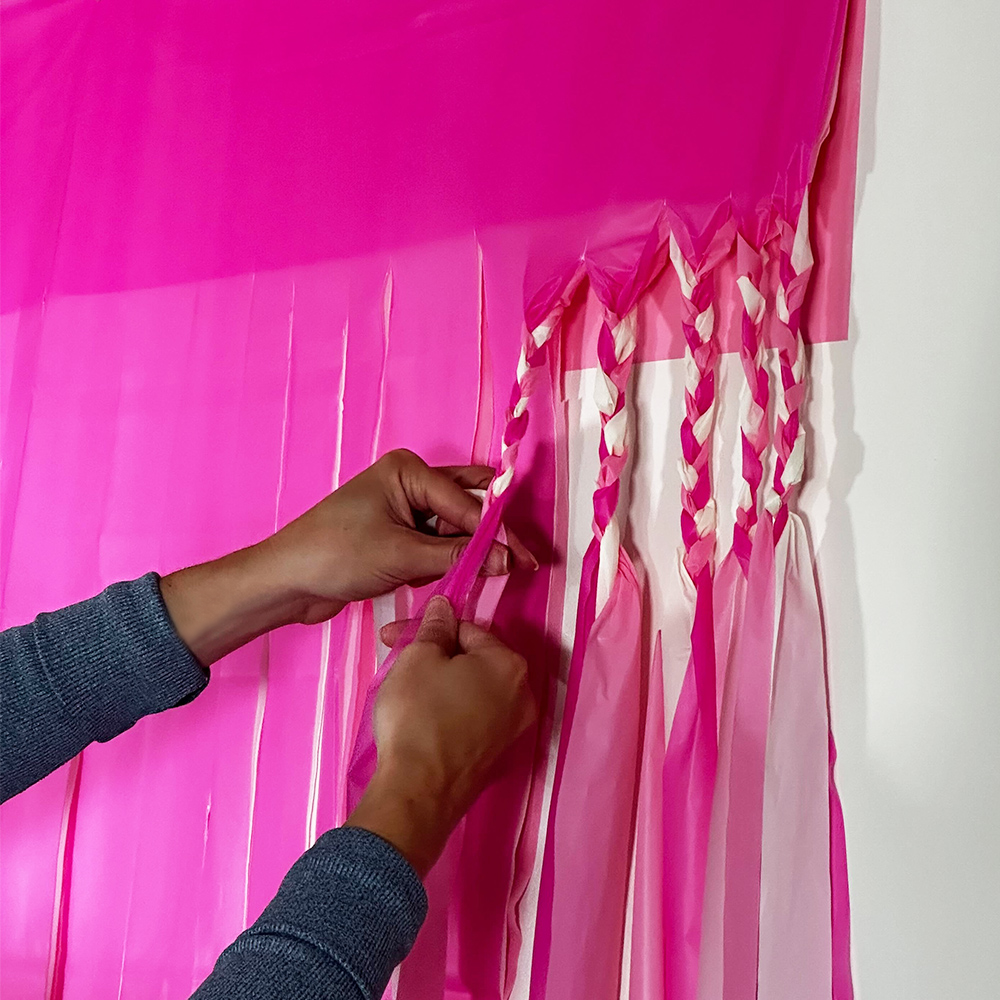 3. BRAID

Take your layered strips one group at a time and braid them. You only have to braid a small amount. Repeat until all strands are braided.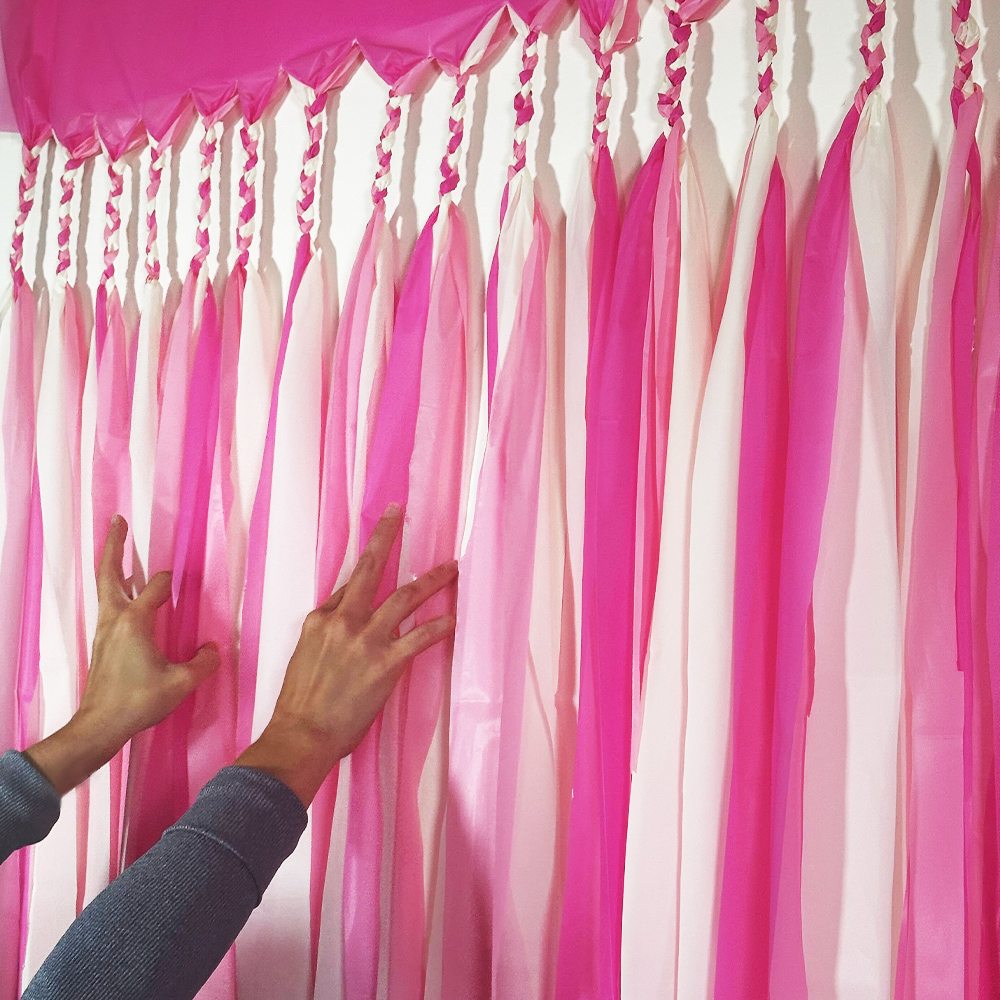 4. FLUFF

Give the strips a little fluff and comb through. Voila! Your DIY photo booth backdrop is ready to be the ultimate visual centerpiece of your next party!

This DIY fringe photo backdrop is versatile. It's adorable. It's simple. It's fun and it is affordable! The focal point you imagined for your celebration just got easier!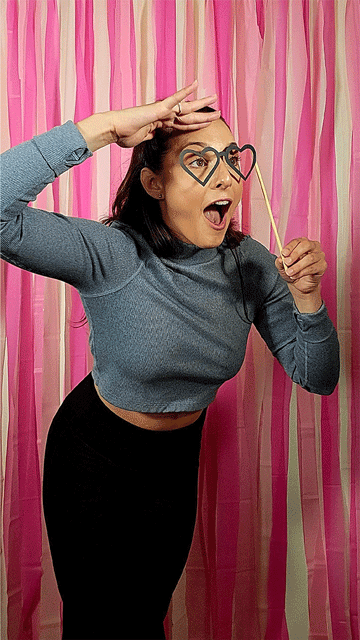 ---
Don't let the expense of professional photo booths hold you back, explore our selection of table covers and take the first step towards crafting a picture-perfect backdrop with JAM's products.
Check out our video on TikTok and Instagram to see this creation come to life!
Don't miss out on any more creative content.
Follow us on TikTok and Instagram to stay up to date on our latest DIY At Home With JAM projects.