DIY: Paper Roll Bird Feeder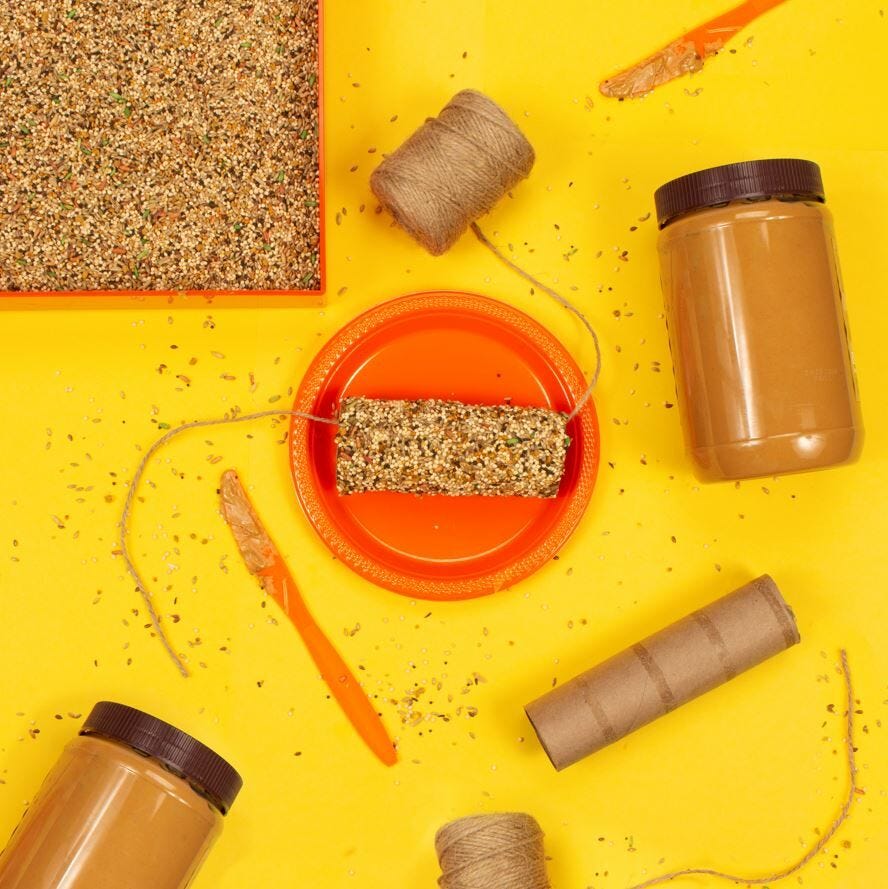 Picture this, you're washing your hands at the kitchen sink, you look out the window and see a couple pretty birds resting in the trees. You go to grab a paper towel, but the roll is empty. Grabbing the roll, you think to yourself, hmm I should do something with this. And you CAN! So get ready because today you're going to learn how to make a DIY: Paper Roll Bird Feeder! And those birds you just saw outside? They're are about to enjoy a feast!
You'll need: peanut butter, bird seed, a paper roll, twine, a knife, and a paper tray. ---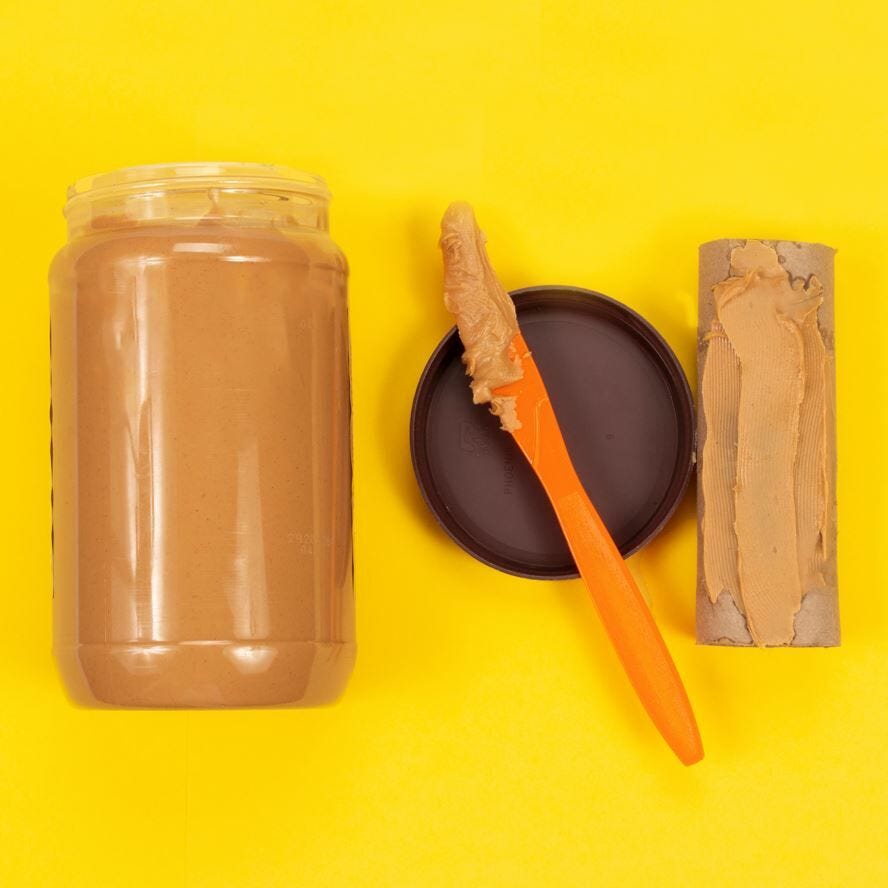 1. Spread Peanut Butter
Spread your peanut butter on the bare paper roll with a plastic knife. If you are allergic to peanuts, you can use any other nut (or seed) butter!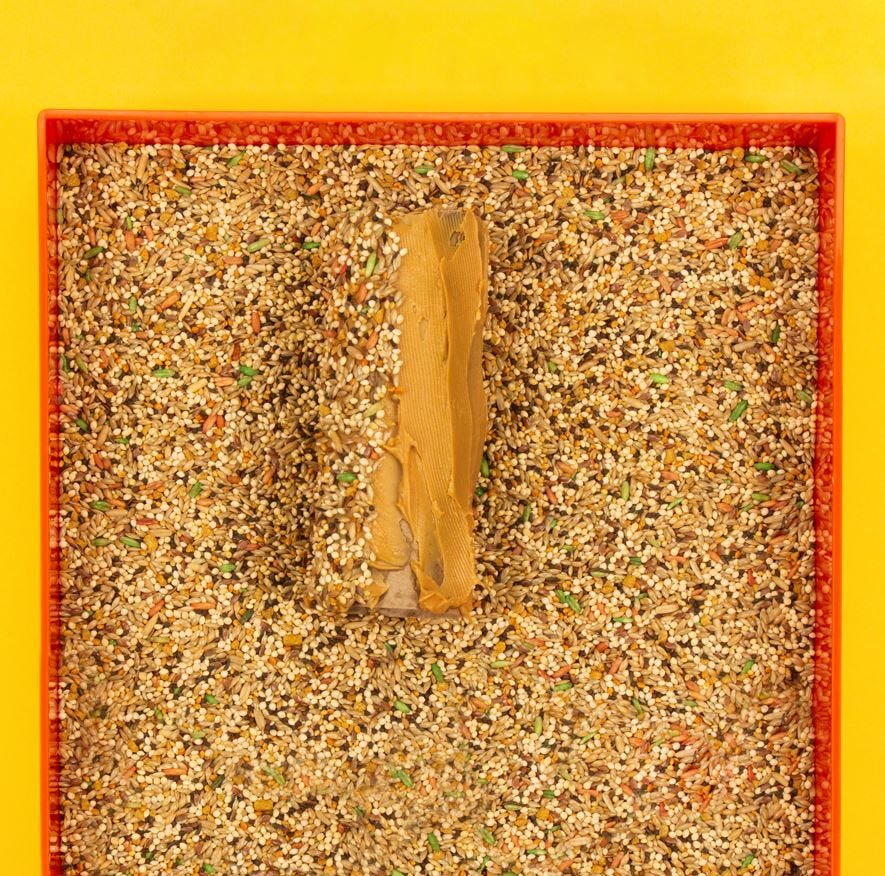 2. Roll in Bird Seed
Pour seeds into a paper tray and turn the buttered roll around to cover every inch. This could get messy!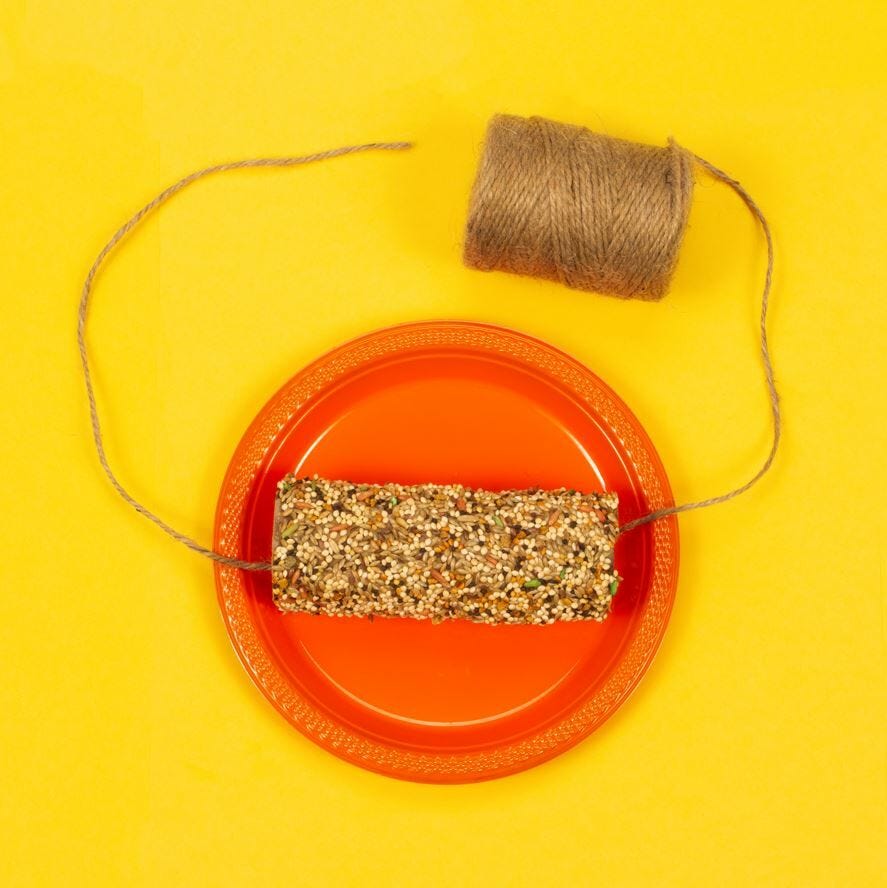 3. Feed Twine
Feed a long strip of twine through the tube and tie both ends together.
4. Hang Up!
Now it's time to pick a nice branch to hang your bird feeder on and watch! Your local feathery friends are going to LOVE you!
---
We hope that this step-by-step tutorial helped you craft something yummy for your bird friends! It's JAM's goal as a company to provide you with quality products and amazing ways to use them. Make sure to follow our blog, Instagram and Pinterest to get the scoop on our latest new crafts and items! Also our Facebook and Twitter for promotions and sale updates! Don't forget to leave comments down below. We'd love to hear how this DIY: Paper Roll Bird Feeder.