Cinco de Mayo: Paper Bag Pinata!
¡Feliz Cinco de Mayo! Today is a celebration of the Mexican army's triumph over the French during the Battle of Puebla. Though the battle did not mark their independence it was inspirational. It proved smaller countries could defeat the big guys. On Cinco de Mayo, Mexican food, dress, music, dance, instruments, parades, and even street festivals all occur in both Mexico and America.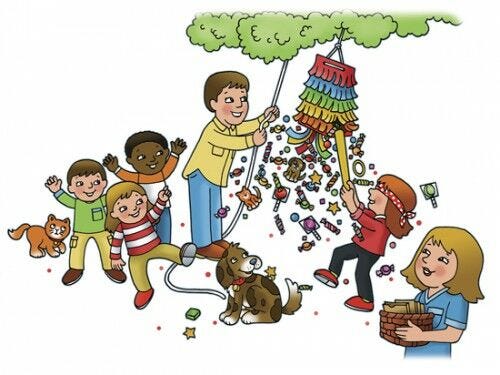 Want to be in on the celebration? Make your own paper bag pinata! If there's anything I've observed, pinatas are timeless and treats are always desired. Bring out the blindfolds and have your party guests swing! Paper mache is rather time consuming and things tend to get messy, however paper bag pinatas won't take as long to create. The only mess you'll have to worry about is when the goodies break free, but trust me moments later they'll vanish before your eyes.
What You'll Need
Paper Bag
Red, white, & green Paper
Newspaper/Scrap Paper
Scissors
Tape
Glue
Hole Puncher
String
Step #1
Cut out a piece of paper that will cover the bottom of the bag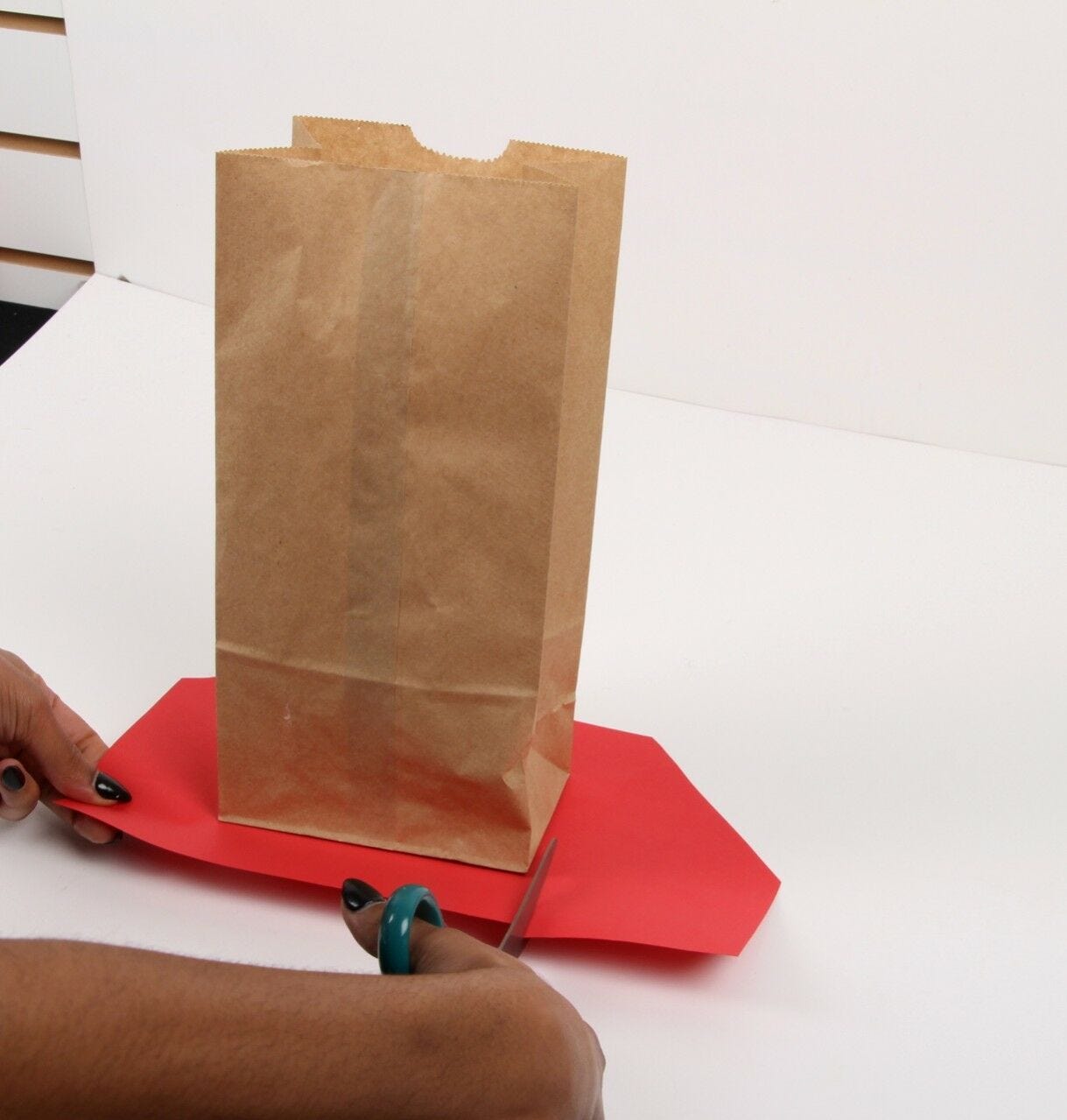 Step #2
Glue it onto the bottom of the paper bag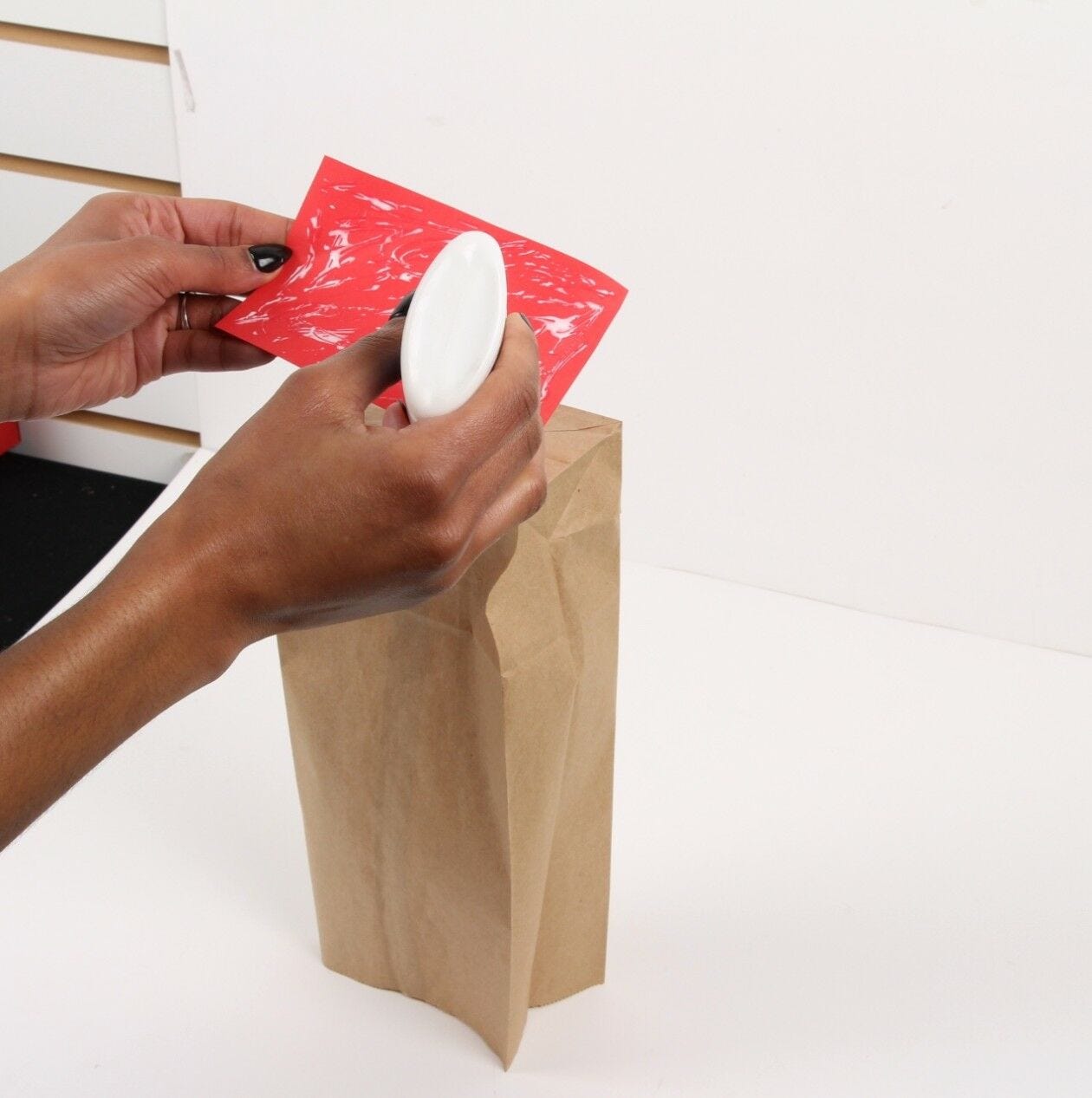 Perfect!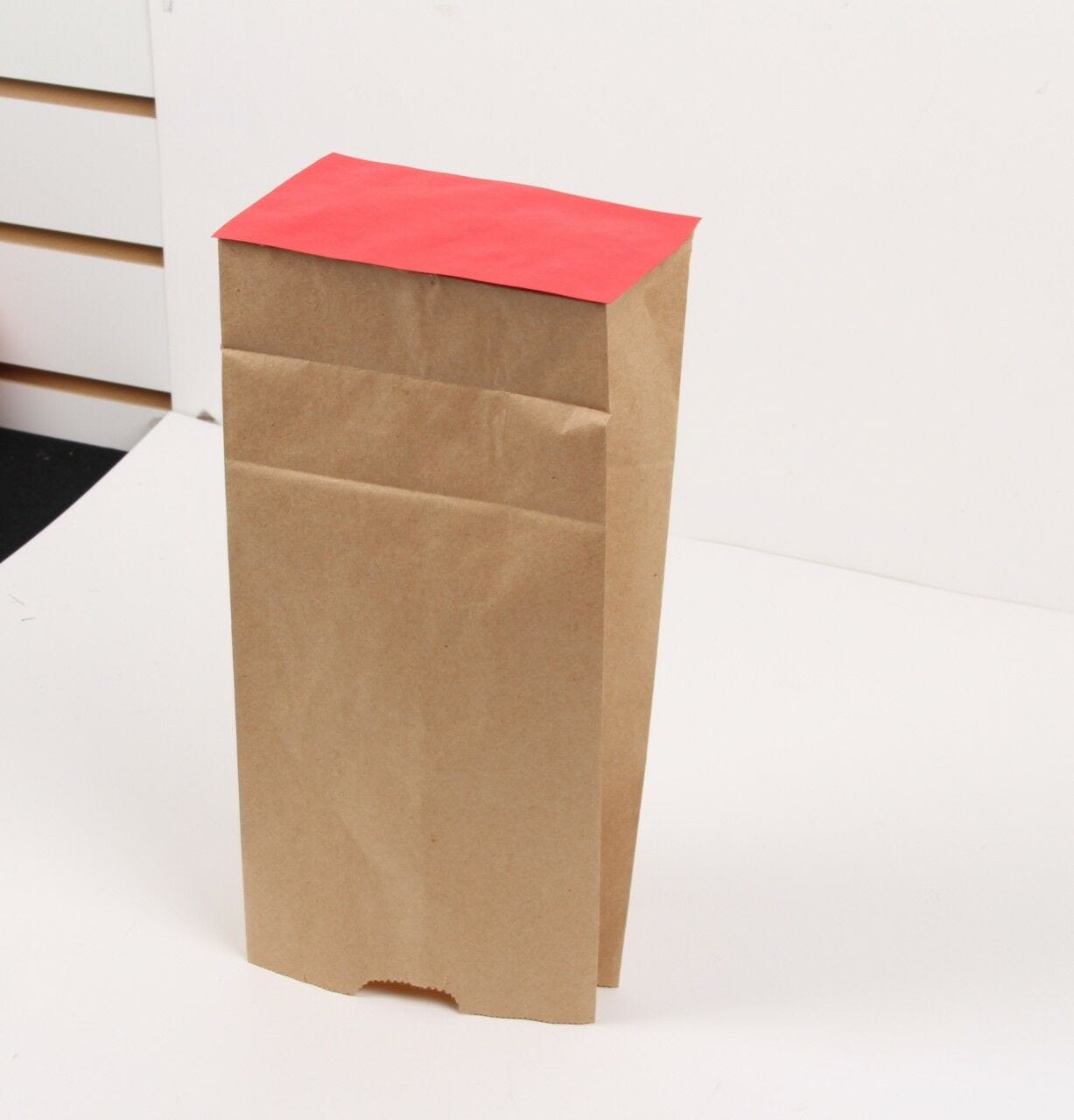 Step #3
Cut out at least ten sheets of fringed paper. Measure the width using the bag for each side.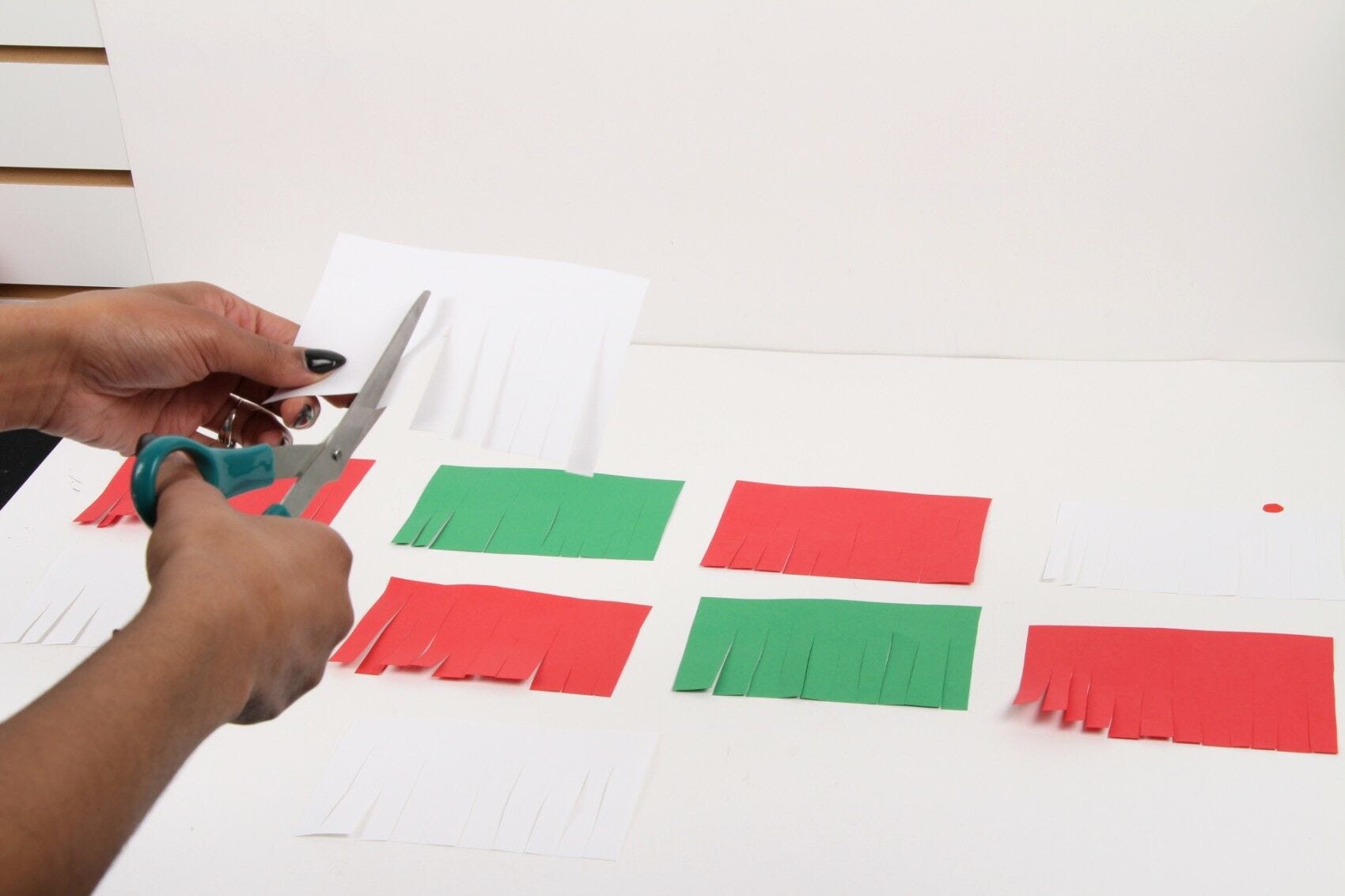 Step #4 
Tape or glue the fringe paper to cover the longer sides of your paper bag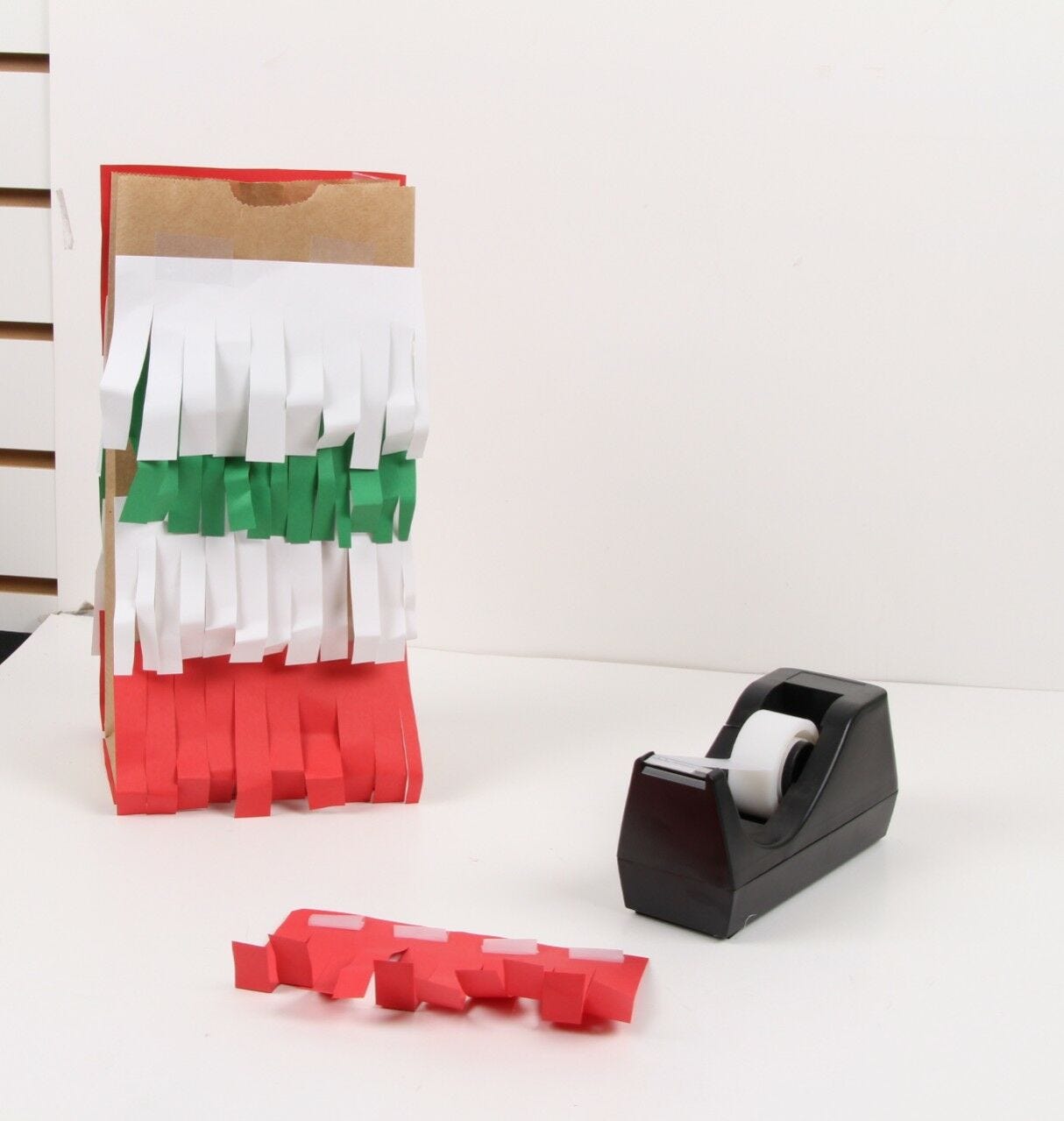 Step #5
Do the same for the shorter sides, cutting out least nine per side. I used sticky notes since they were about the same size.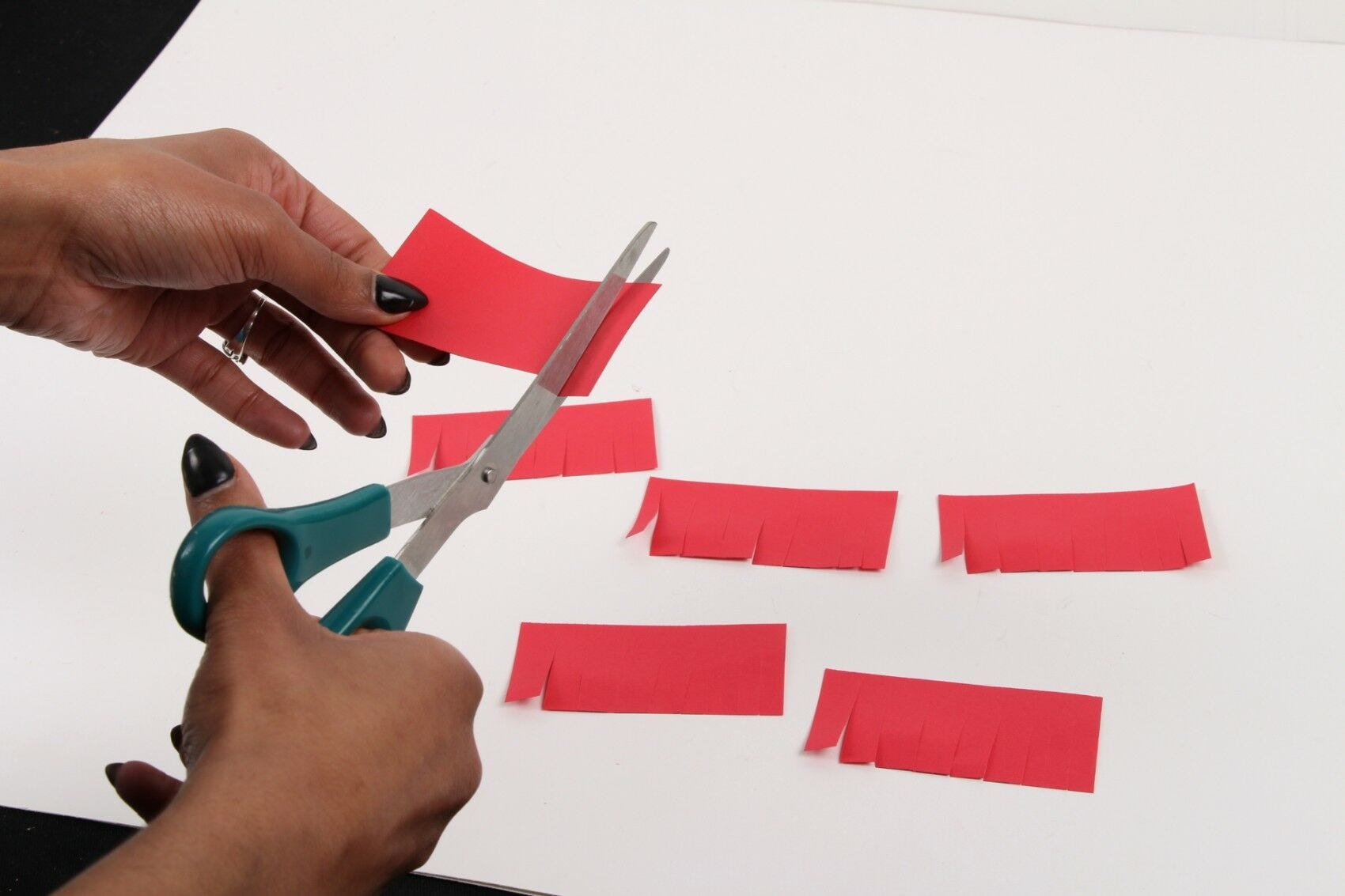 Tape them along the sides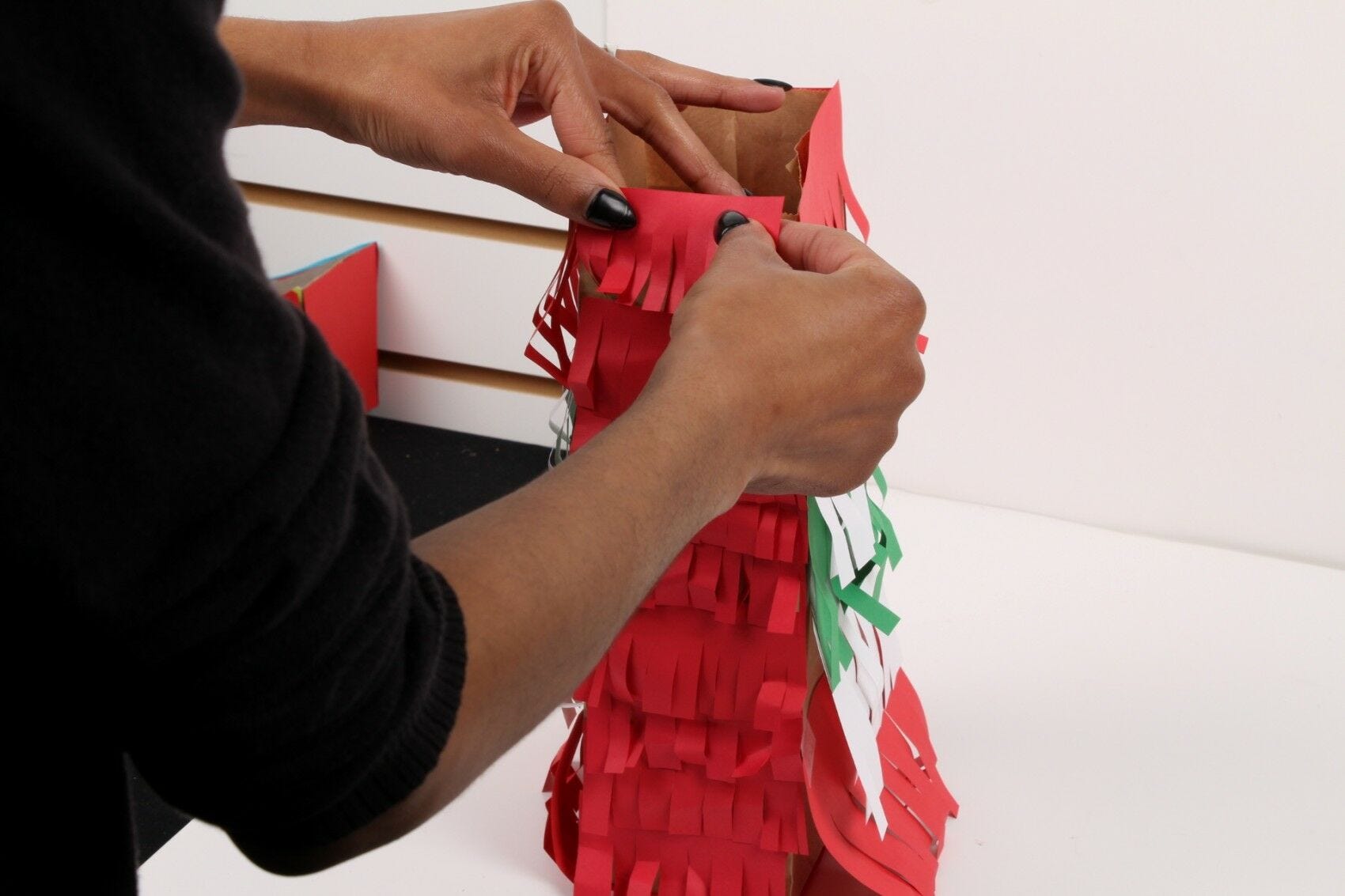 Step #6
Fill your bag half way with scrap paper or newspaper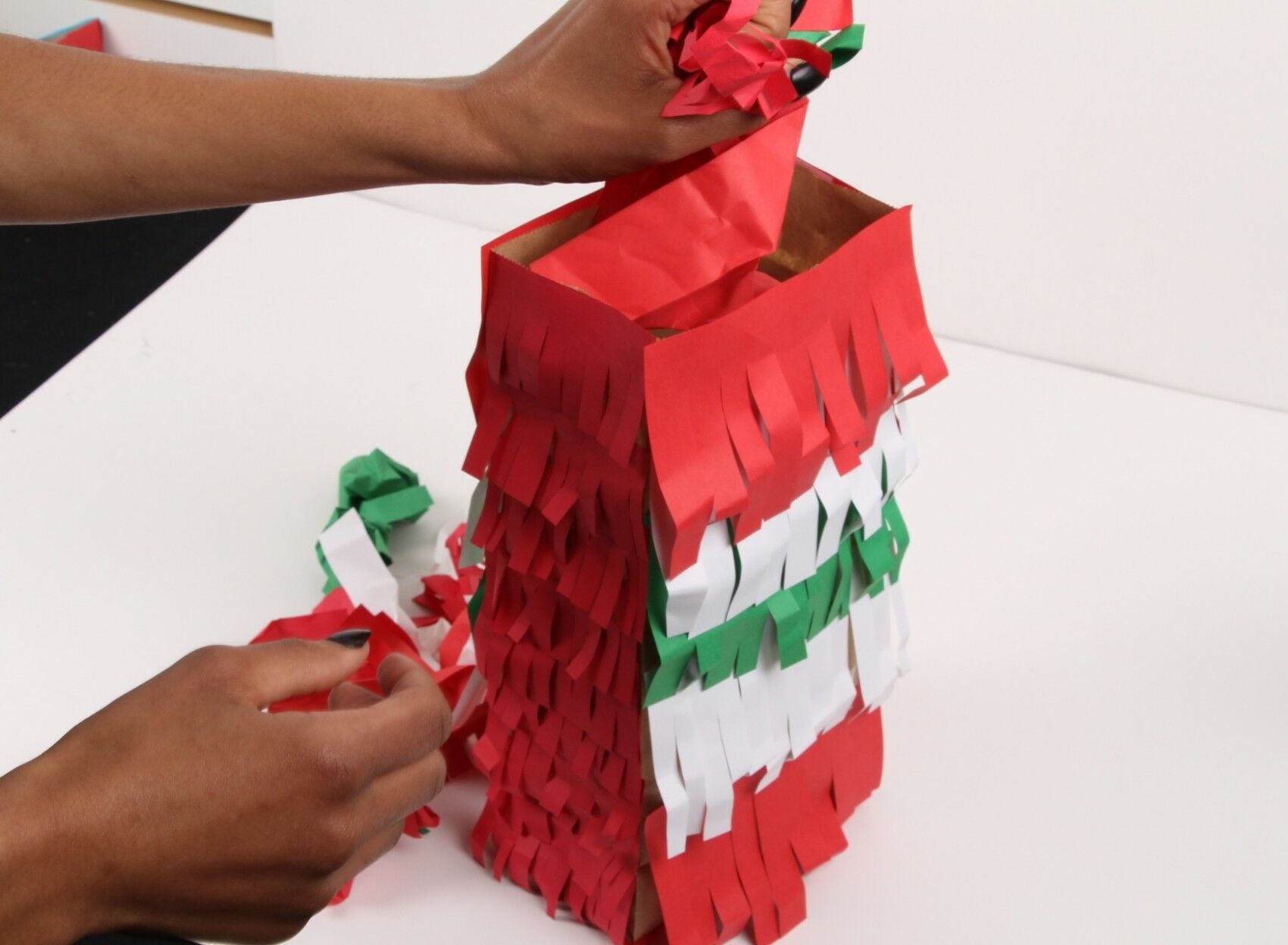 Step #7
Now put some treats inside!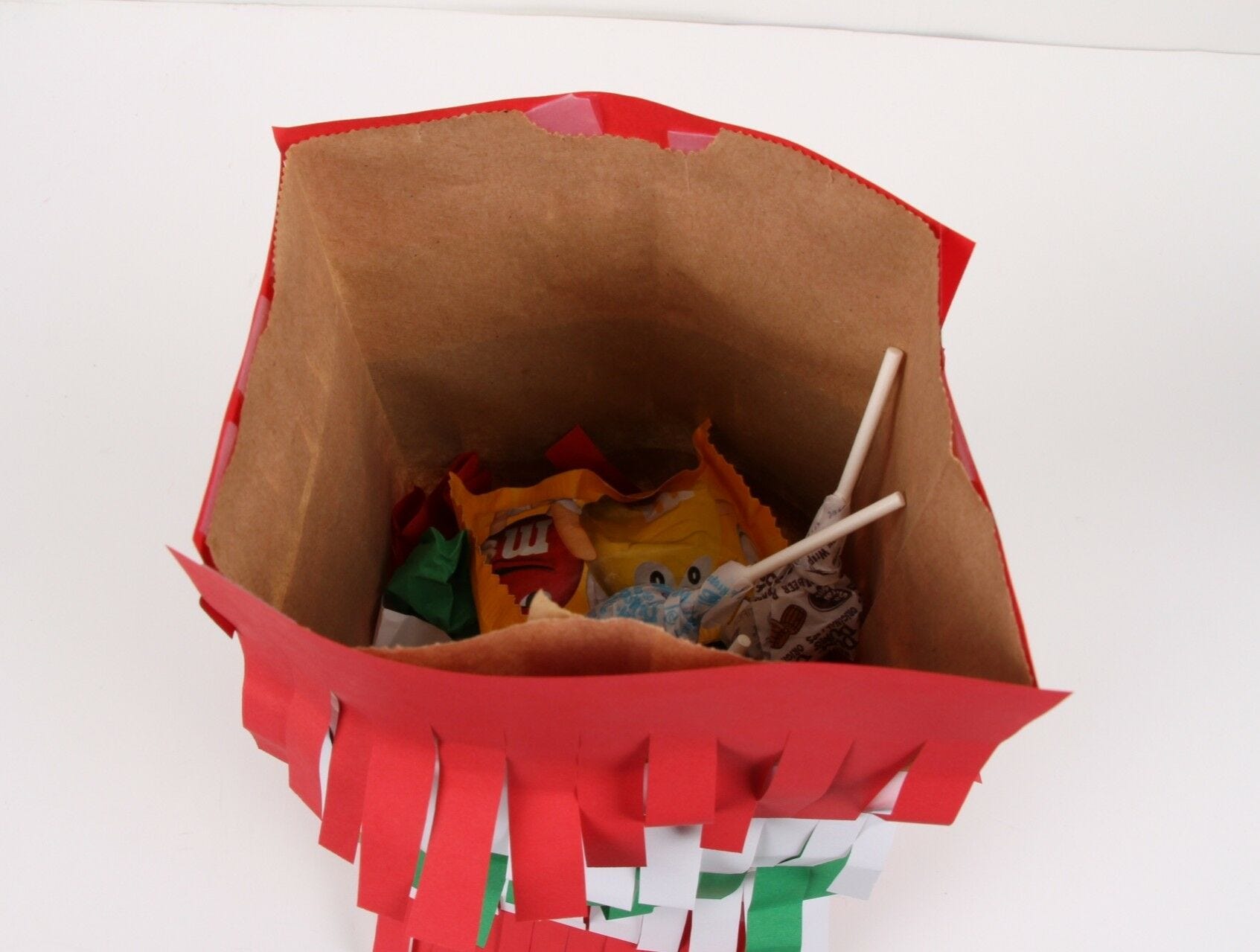 Step #8
Punch at least two holes into the top of your paper bag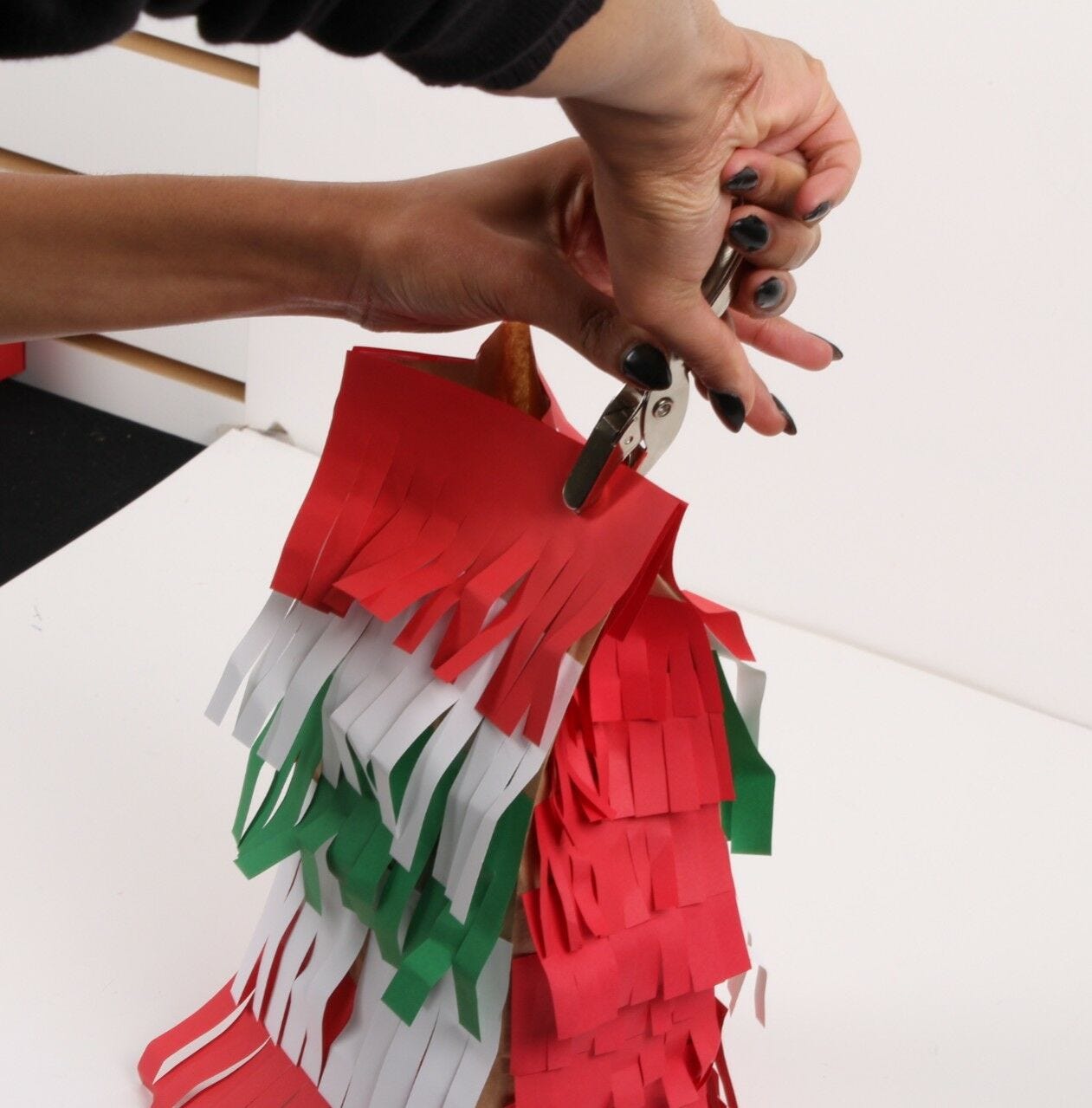 Step #9 
Put a string through the holes...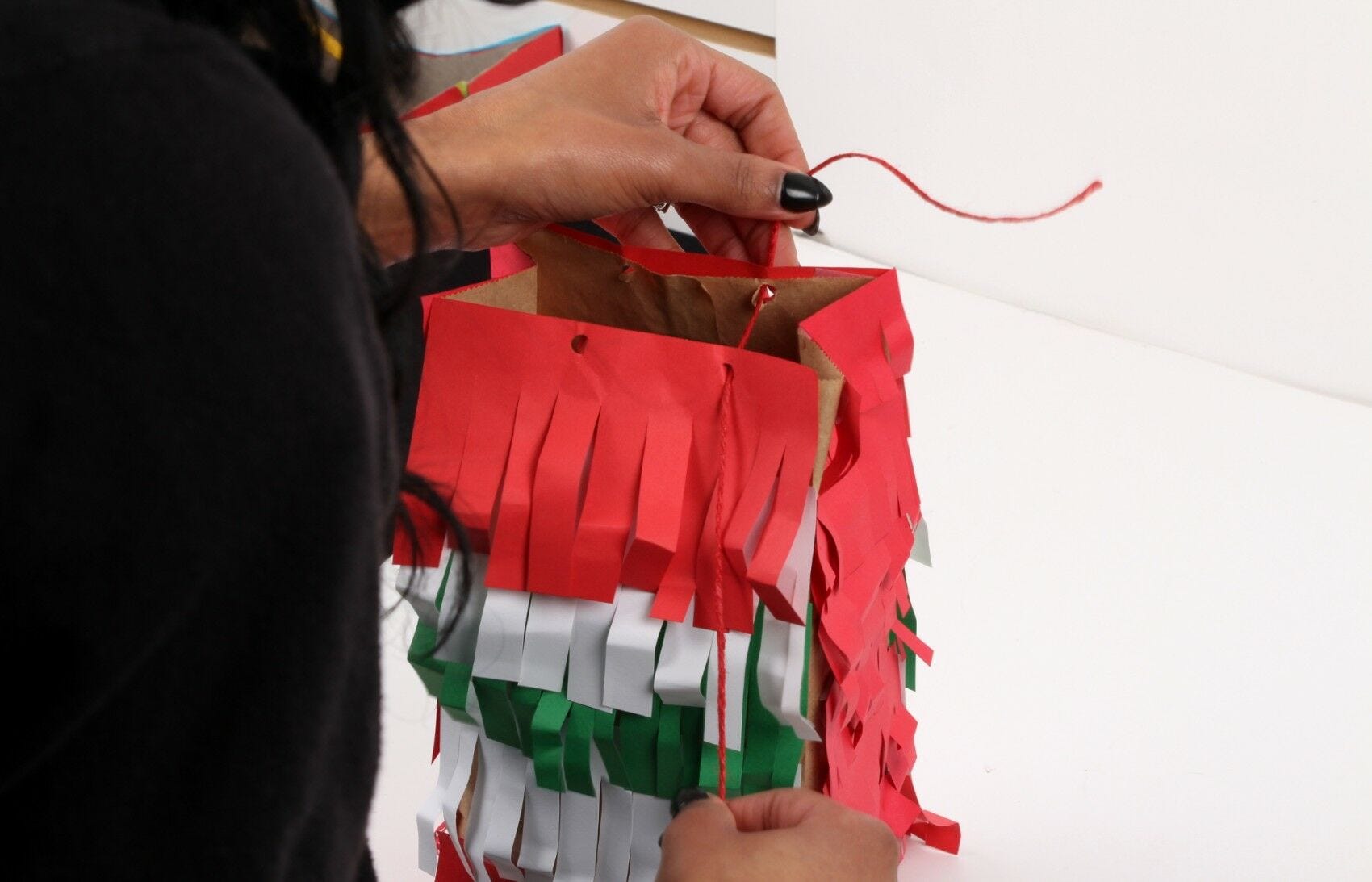 ..and tie it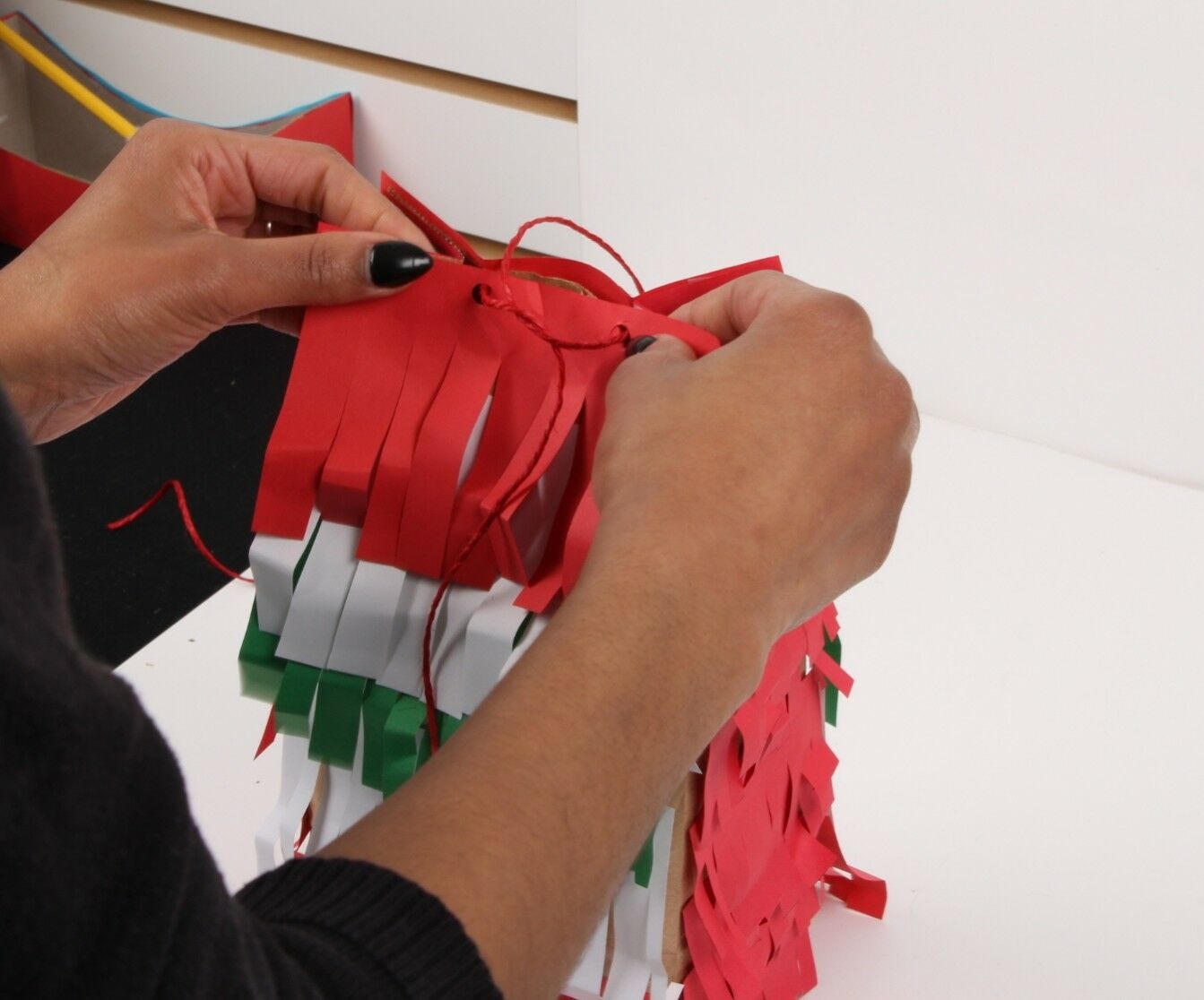 Step #10
It's time to hang your pinata up and let the games begin!