5 Back-to-School Arts and Crafts Projects to Do with Your Child
Here in NYC, school doesn't start until the second week of September. But that doesn't mean we can't get you in the back-to-school spirit by showing off some of the best paper arts and crafts projects we could find on Pinterest. They're super easy and fun—check them out!
1. Candy Pencil Treat
[caption id="attachment_2511" align="aligncenter" width="400"]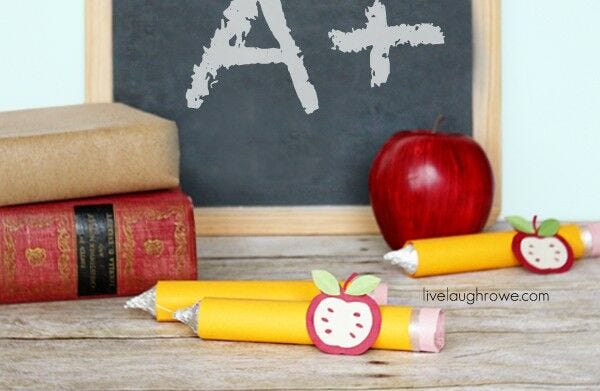 www.livelaughrowe.com[/caption]
This awesome pencil-inspired treat is a fun idea that you and your child can do together. You'll need pink and yellow card stock, a roll of the candy Rolo's, and some Hershey Kisses. It's a great first-day treat.
2. Alphabet Garland
[caption id="attachment_2512" align="aligncenter" width="400"]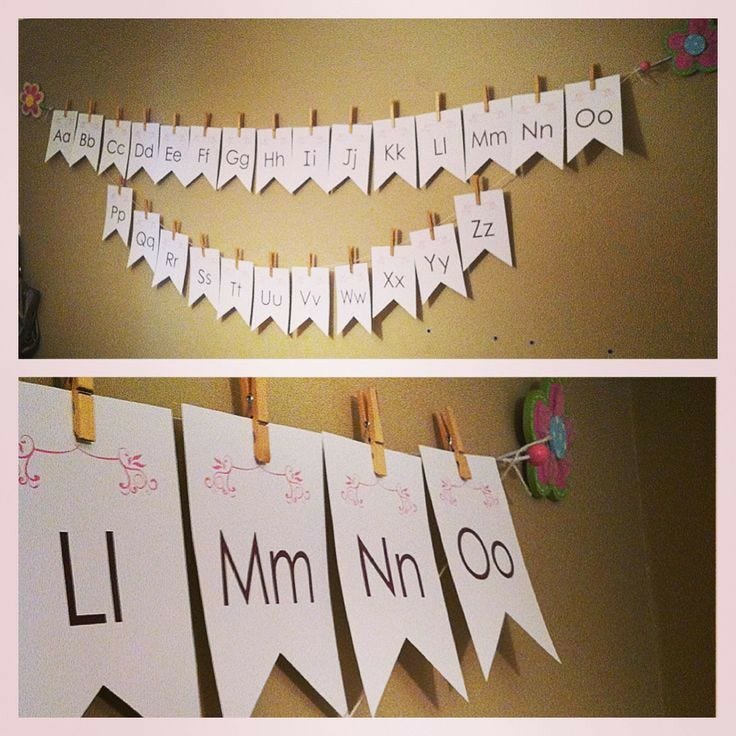 http://pinterest.com/linibell/[/caption]
An alphabet garland is a great DIY for teachers who are preparing their classrooms for the start of the school year. The flags for these garlands are made from card stock and letters can be written in black sharpie. With our easy-to-use wooden clothing pins, you can hang and remove each flag easily and with no fuss. Alphabet garlands can be helpful tools in facilitating learning.
3. School Supply Cans
[caption id="attachment_2515" align="aligncenter" width="400"]
http://pinningcarmella.posterous.com/[/caption]
This back-to-school craft will certainly help your teen stay organized. Get some old tin cans and wrap them in decorative card stock. Simply secure the paper with glue and they're ready to use! Fill the cans with everyday school necessities and supplies. We suggest placing them somewhere that'll be convenient and easily accessible to you, such as a shelf, desk, or locker.
4. Pencil Door Hanger
[caption id="attachment_2518" align="aligncenter" width="400"]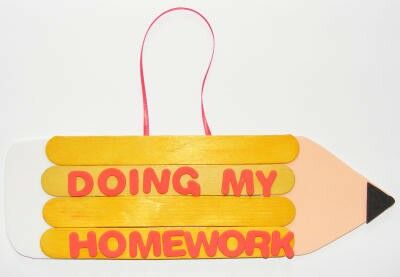 http://www.activityvillage.co.uk[/caption]
This pencil door hanger is the perfect way for your kids to let you know that they are hard at work inside their rooms (so don't disturb them!). For this project, you'll need craft sticks, craft foam, tape, letters, and ribbon.
5. Pencil Holder
[caption id="attachment_2519" align="aligncenter" width="400"]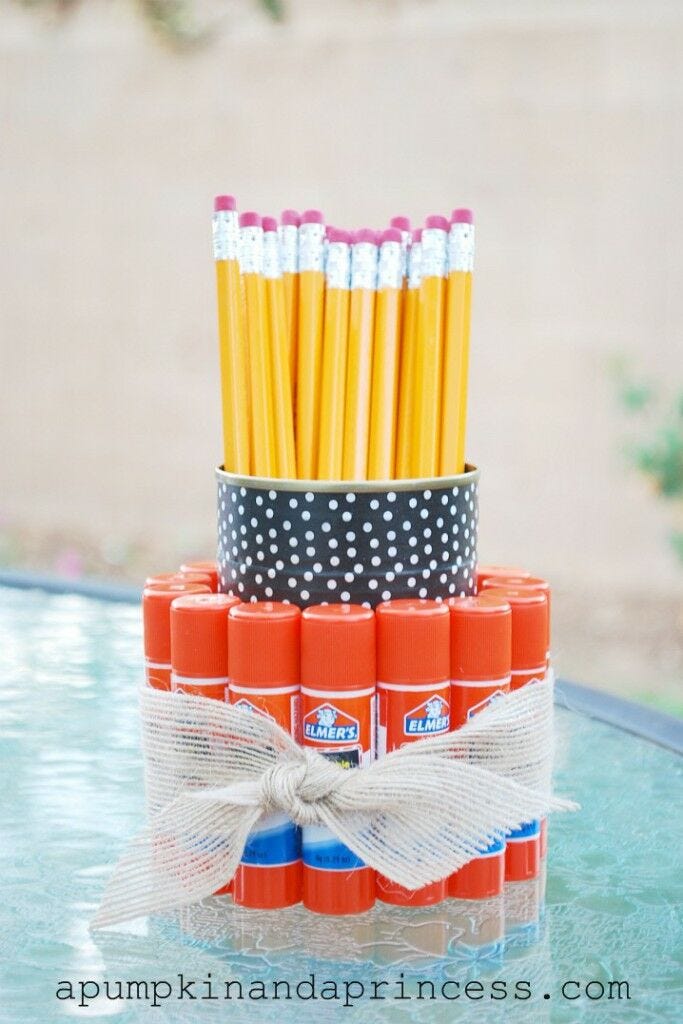 http://apumpkinandaprincess.com/[/caption]
Last but not least, this pencil holder is a creative but simple art project that you'll definitely find a use for. It's the perfect gift for your child's favorite teacher. Who could refuse a bunch of fresh pencils and glue sticks for the new school year? Feel free to add any pens, gel pens or markers in addition to or instead of pencils.
What did you think of these school crafts? Got any ideas for more art projects or other activities for kids to help them transition back into school? 
---
Edited on 1/2/2020 by Dana Kim.