Football Game Party Ideas - Referee Decorations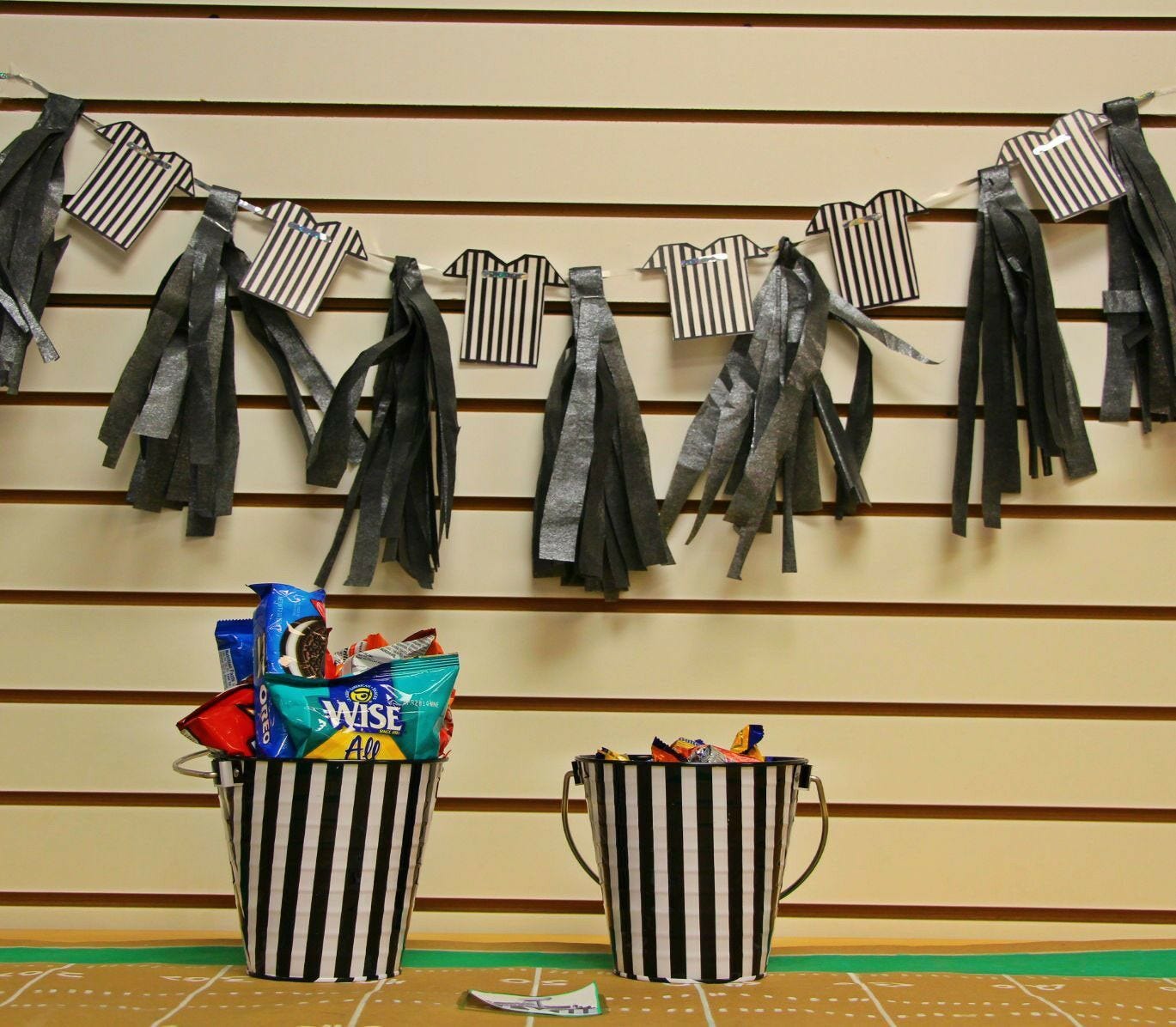 Referee Decorations are the Perfect Football Game Party Ideas
Nothing says football like some festive referee decor. With the big game just days away, this simple ref banner is the perfect addition to your football party. It looks like you spent a lot of time creating it, without actually spending a lot of time creating it. Here's how we did it:
 Materials:
Black tissue paper
White cardstock
Ribbon egg (silver hologram)
Referee shirt template
Scissors
Hole punch
Stapler
Printer
Step One - Print the Shirts
To create the mini ref shirts take a piece of
white cardstock
 and load it into any standard sized printer. Simply print the template below directly onto the white cardstock. Next, take your scissors and cut out each shirt. Template makes 6 shirts, which is enough for one banner.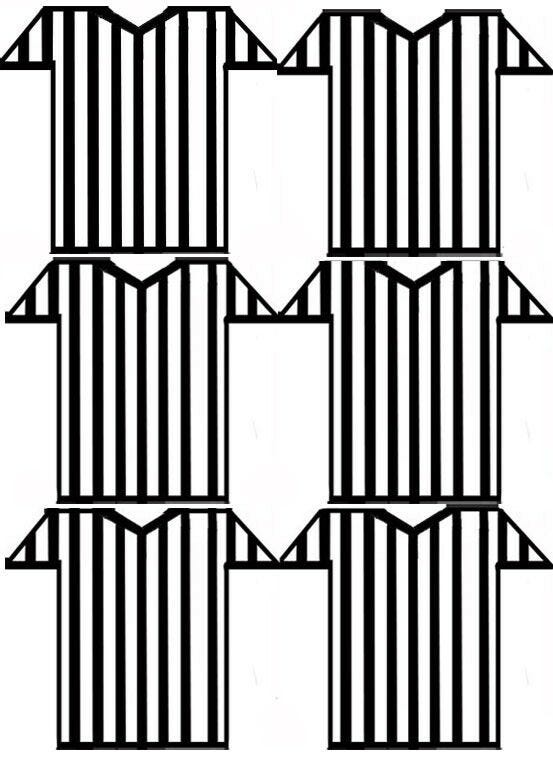 Step Two - Create the Pom Poms
To create the black pom poms, take a piece of black shimmer tissue paper and fold it in half. Cut strips of tissue paper about 1/2" thick. Take about 10 pieces of strips and bunch them together to create one pom. Using the crease of the folded paper as a center, fold it around your finger to make a loop, secure with a staple.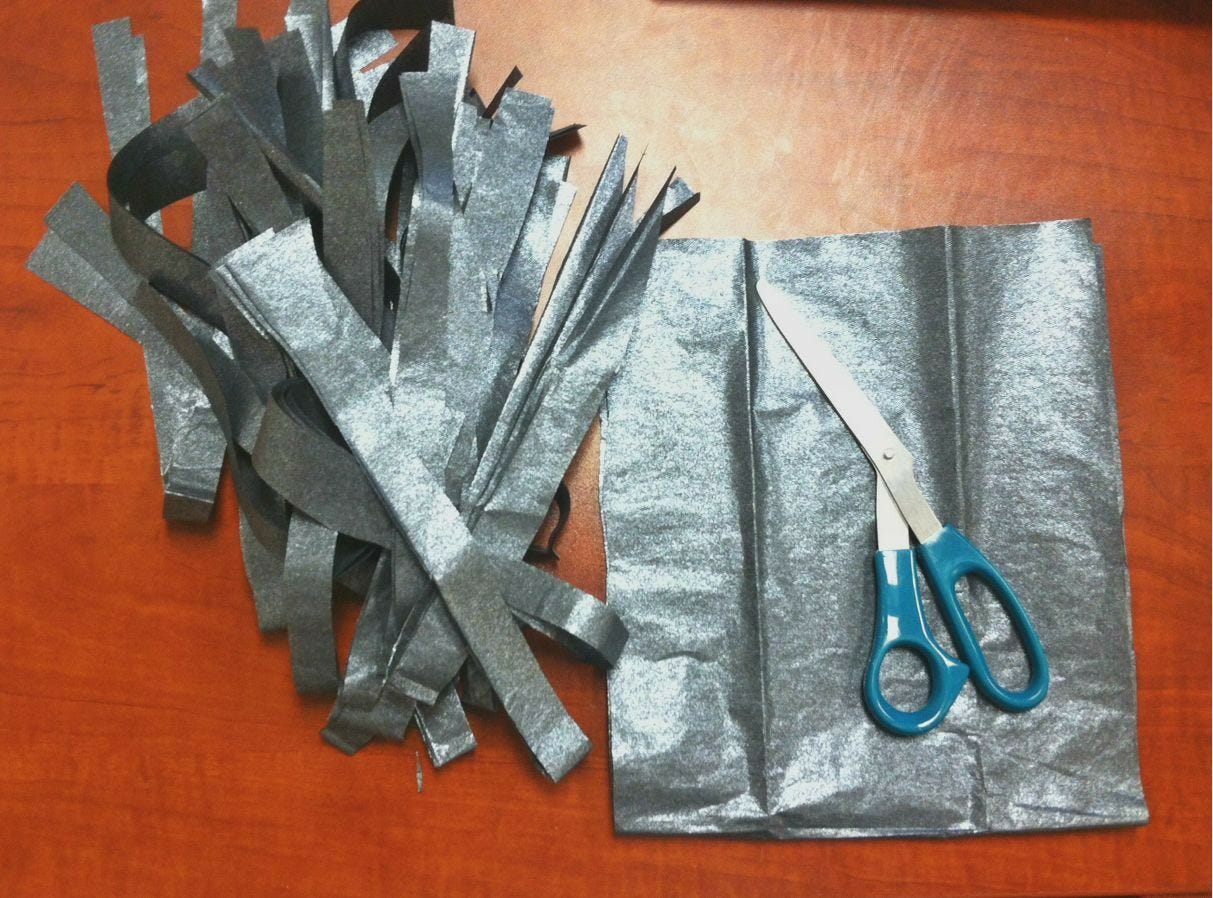 Step Three - Tie it Together
Take your hole punch and punch two holes in the center of the mini ref shirts. Each hole should be about 1" apart. Next, cut a piece of your ribbon about 4 feet long. To start, tie a knot at the end of the ribbon. Add a black pom pom then loop in a ref shirt. Do this pattern until all items are on the banner, then tie a knot at the end of the ribbon.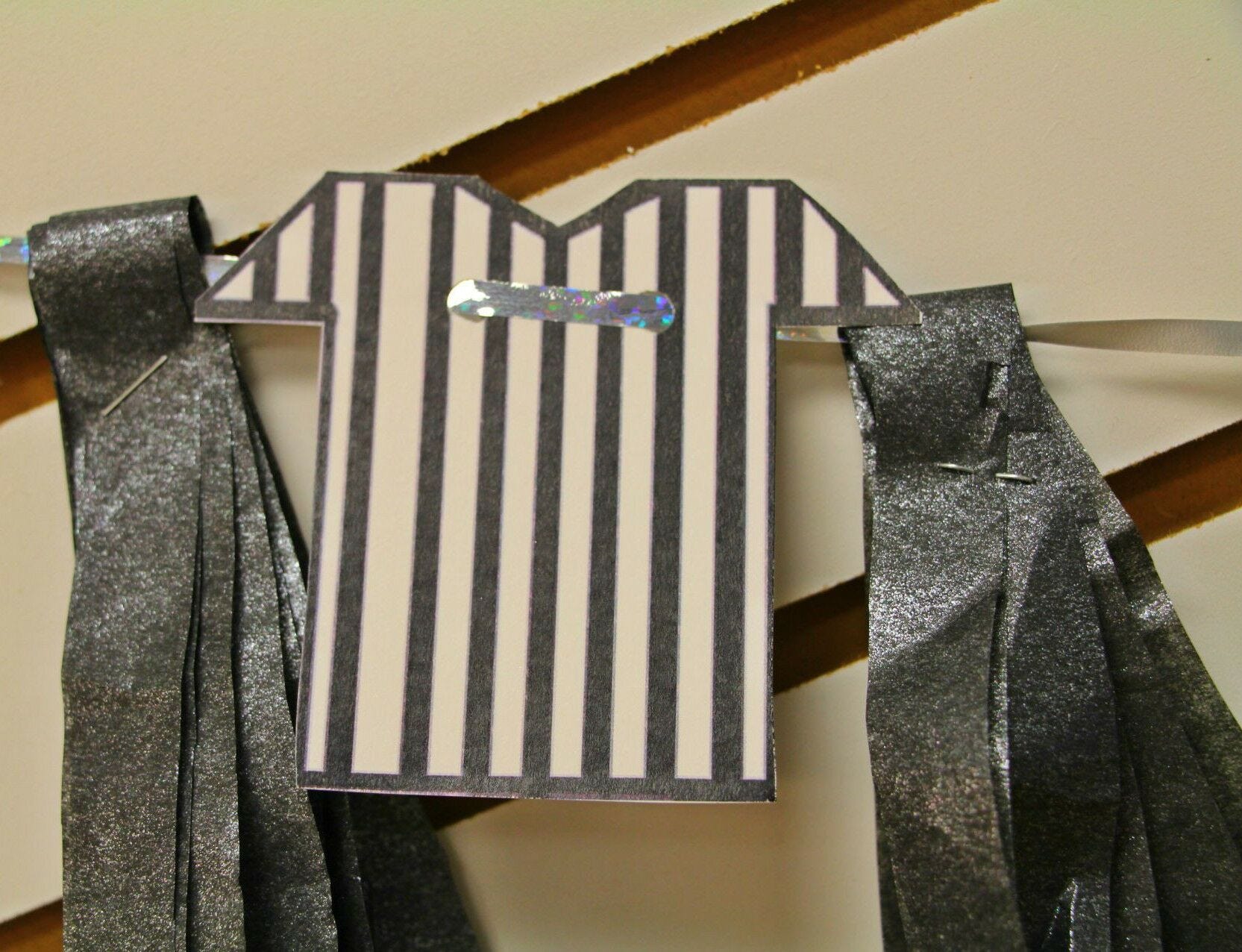 Once you finish tying the knots hang your banner wherever your guest will be able to admire it the most. Secure with tape or a push pin.
*Bonus Step
Take some of our black and white stripped metal pail buckets and use them as festive snack bowls.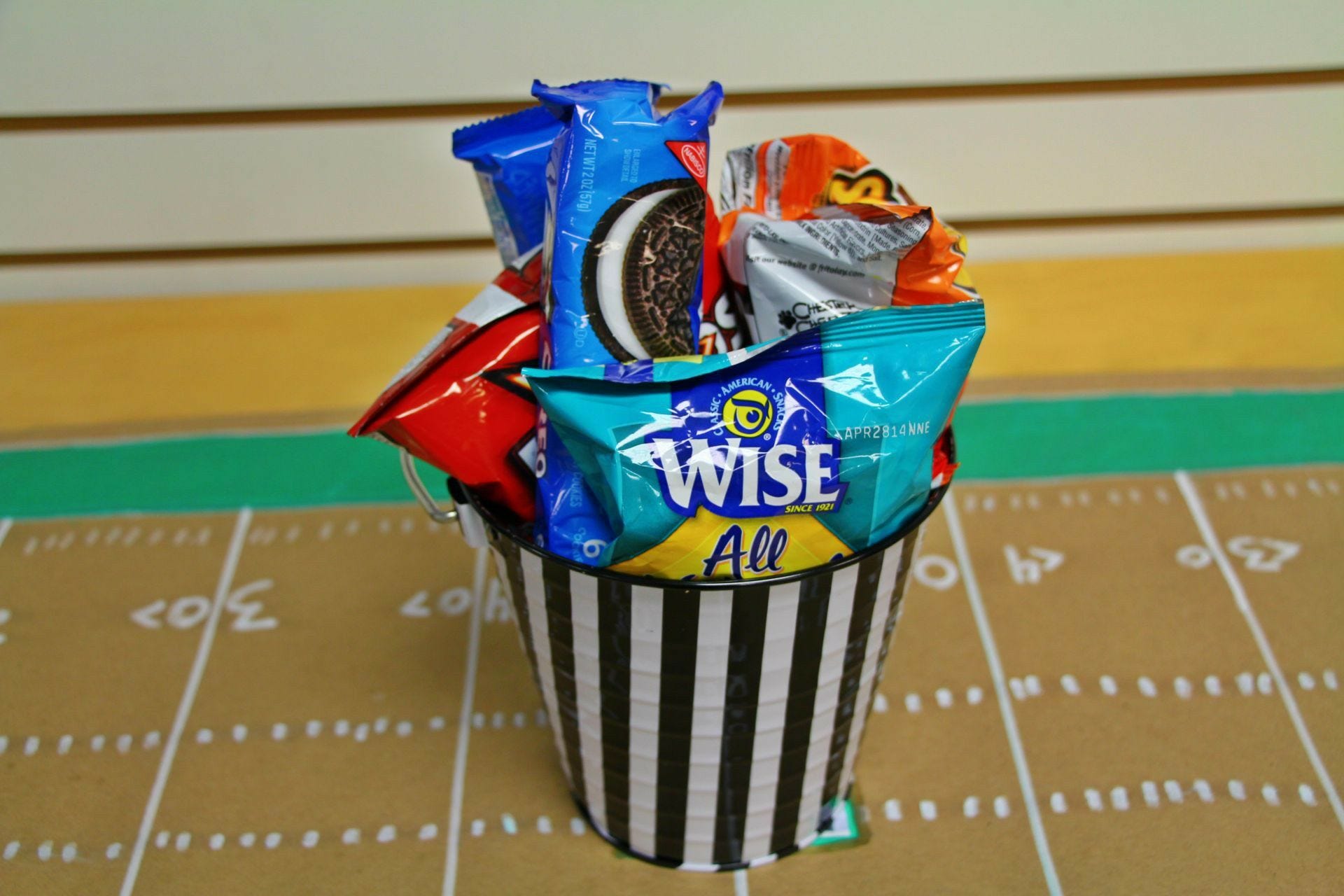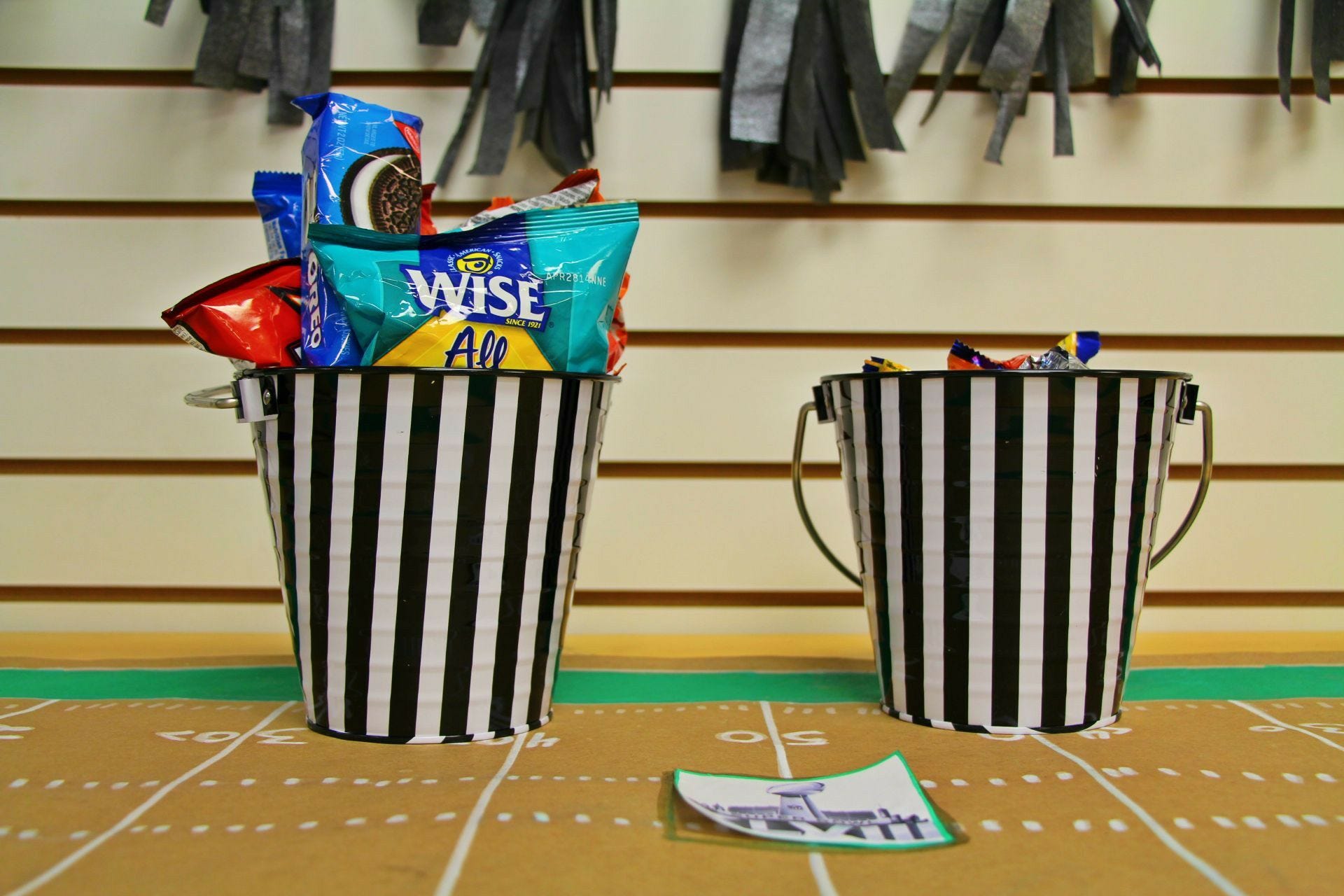 Want more football inspired DIY's? Check out our football field table cloth idea here.