Super Bowl Party Idea - Football Field Table Cloth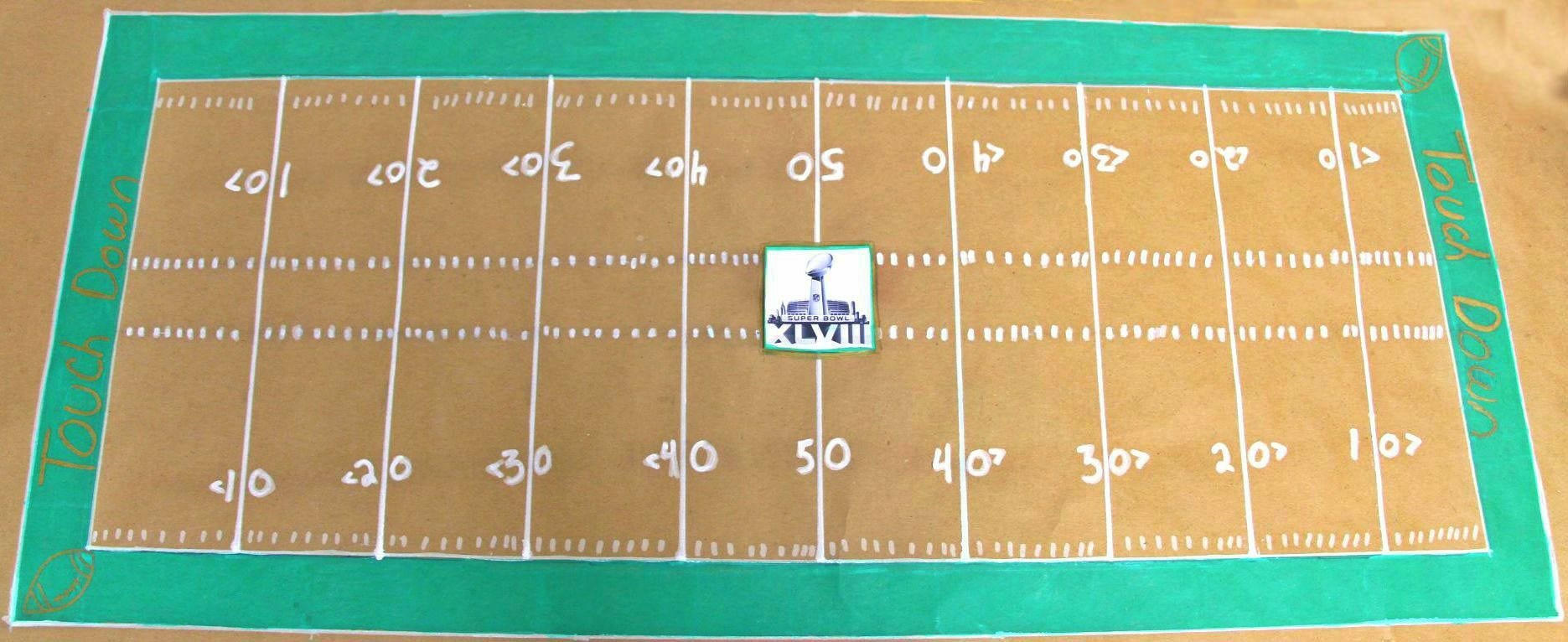 Super Bowl Party Idea - Football Field Table Cloth
Are you ready for some football? Well you better be because this Sunday it's time for the biggest game of the year, 
Super Bowl XLVIII
. So to get you in the spirit, we thought we would bring you an easy to make game day table cloth.
Materials:
Broad Line Opaque Paint Markers (white & green)
Gold Sharpie Marker
Ruler
Pencil
Scissors & Tape
Step One:
Sketch the Field The first step is to figure out what table you will use as snack central. Once you've found it, take your kraft paper roll and roll it out to the full length of the table. Tape the ends down. Using your pencil and ruler carefully sketch out a 1 1/2" thick boarder (this will be the green border of the field). Next measure out the center of the field. It doesn't have to be exact but close enough that it looks symmetrical. Once you have found the center, draw your first vertical line which will be your 50 yard line. From there, measure out four lines equal distance from each other. To create the smaller yard marks you need to take your ruler and lay it along the width of the field finding the center. Mark off 1" on both sides, which will create a 2" wide center. Lightly sketch a line from these measurements down the length of the field.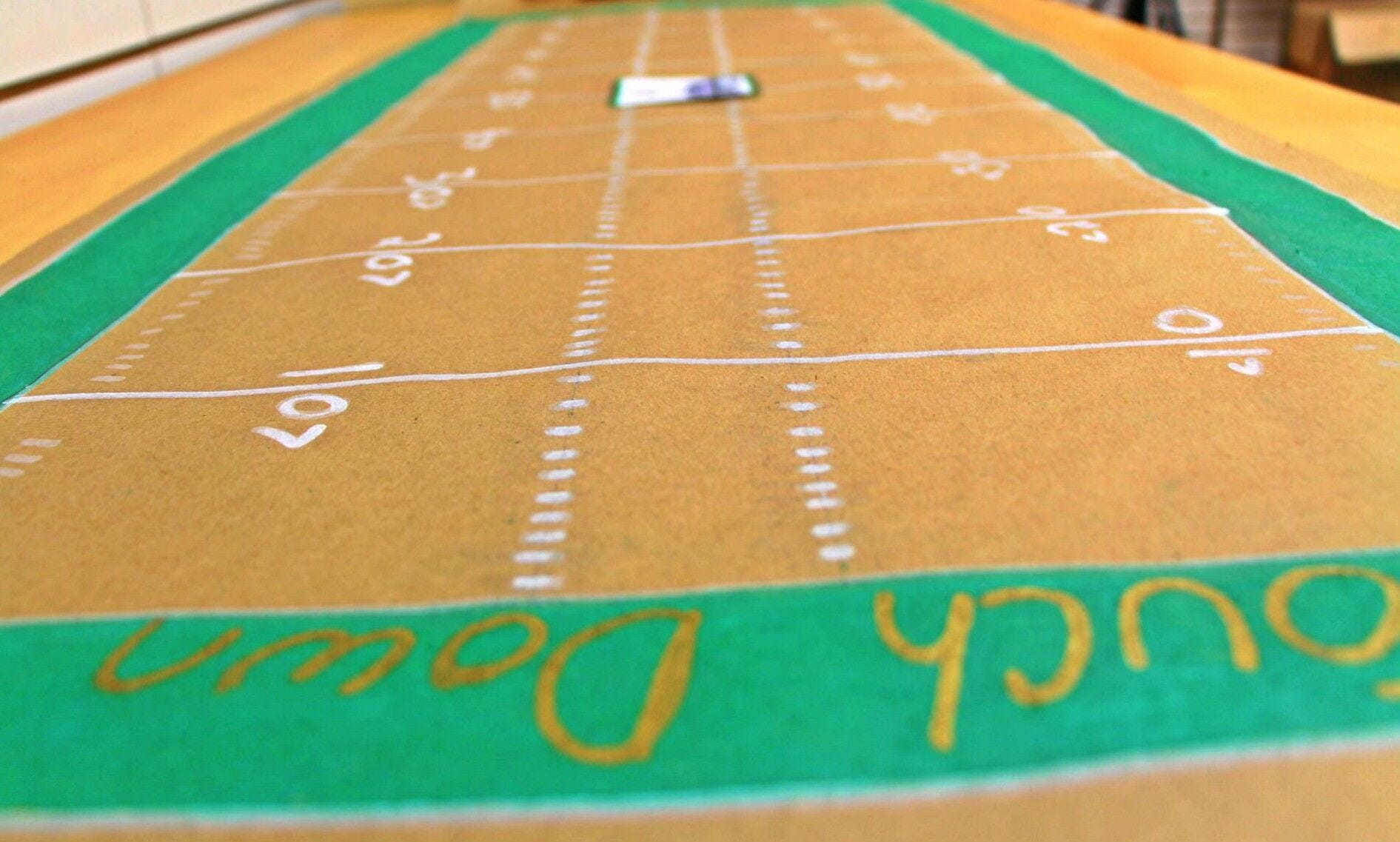 Step Two: Add the Paint
This is the easy part. Thanks to step one, your entire field should be sketched out. Simply use your white broad line paint marker to draw over all of the markings. Using the lightly sketched lines on the center of the field, draw 4 dashes between each yard. These are your 1 yard markers (once the paint dries you can go back and erase the pencil). Add the yard numbers.
Next, take your green broad line paint marker and color your border. You can use your white marker to touch up any paint when your done.

Step Three: Touch Down!
Let the border dry for about 5 minutes. Once it's dry, take your gold sharpie marker and add Touch Down to each end zone. If you're feeling really creative, you can always write in the names of the teams. Add whatever extra details you feel are necessary.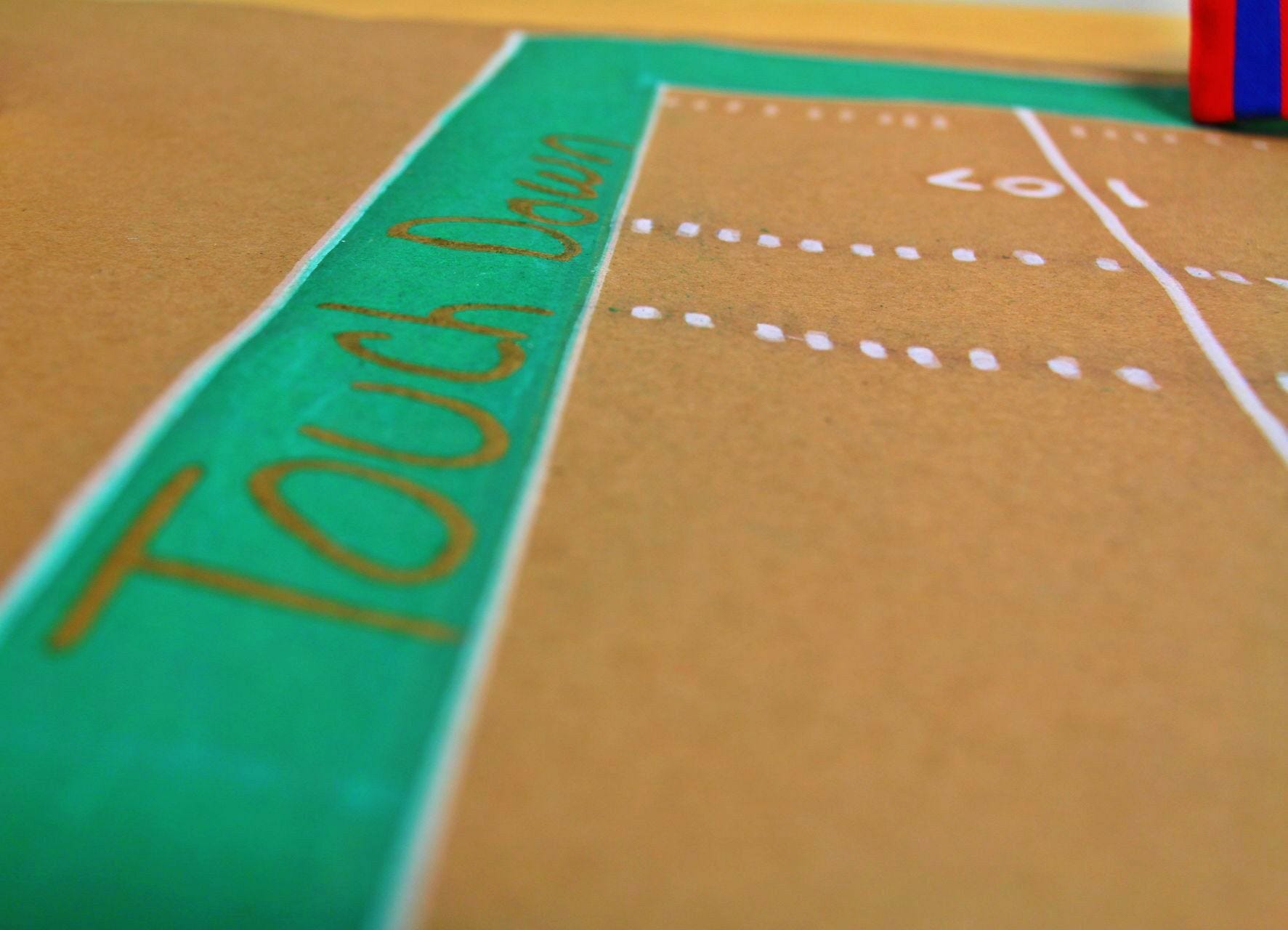 Party Time!
The best part about this handmade table cloth is the easy clean up. Once the game is done, simply roll it up and toss it in the trash. If it's not too stained, roll it up and save it for next year's big game.