DIY Valentine Candies and Cookies
As a girl (woman?? lady?? whatever.), Valentine's Day is pretty cool. We get presents – chocolate, candy, roses, and my personal fav Edible Arrangements. Even when I wasn't with someone I can still get something whether it's from friends, family, or just myself (it's okay to love yourself!).  But if you want to be creative this Valentine's Day try out these super cute DIY Valentine Candies and Cookies!! This is especially great for men – you guys can craft too (hint hint)!!  These crafts are quick and super simple, I promise! Your significant will not only love the candy but be shocked to see that you made! DIY Valentine Candies and Cookies add a nice, personal, and unique touch to a Valentine's Day present. Try it out! Go reeeeaaallly sloooow – kidding, you guys will be fine!
Be a Candy Crush for your Sweetie
Supplies

Step 1:
Cut your wrapping paper to your desired length. Make sure you make it long enough to be able to twist at the ends. I made mine about 6" x 8" for toilet paper rolls and 6" x 12" for paper towel rolls.
Step 2:
Center the toilet paper in the middle of your cut wrapping paper, fold the sides over and tape.
 Step 3:
With your tape close one side of the toilet paper roll. Then fill it with candy! Hint: try to find out your significant other's favorite candy – it doesn't have to be chocolate! When you're done tape that side closed.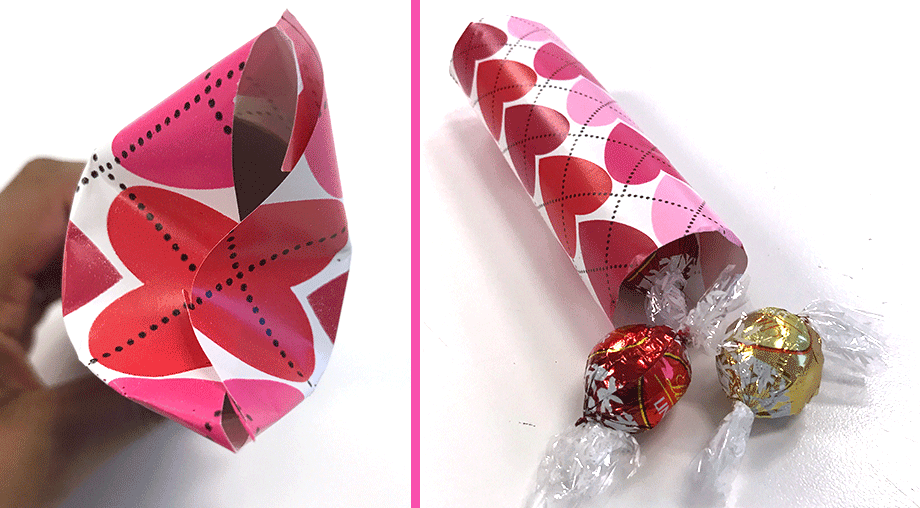 Step 4:
Place your wrapped, candy filled, toilet paper roll on a piece of cellophane wrapping paper. You don't really need tape for this part. You can just roll it in the cellophane and twist at the ends.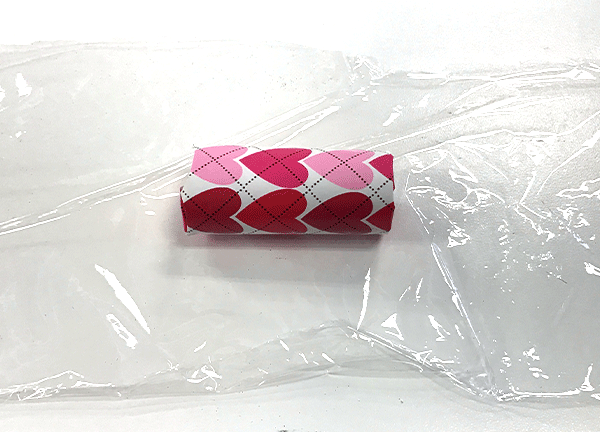 Step 5:
Tie the  ribbon on both ends to keep everything in place!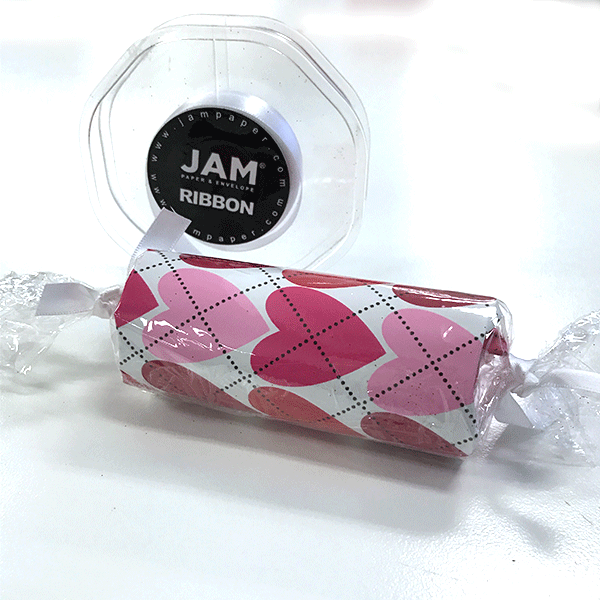 Your Fortune is Lovely
Okay guys, this one is really easy and you can make a bunch in no time! This one is perfect for showing your crafty and sentimental side. Hint hint: your lady will love this and it's a great way to pop the question! If there's anything women love more than chocolate is a cute, crafty guy who can express themselves in words.
Supplies
Valentine Fortune Cookie Template
Fortune Cookie Strips Template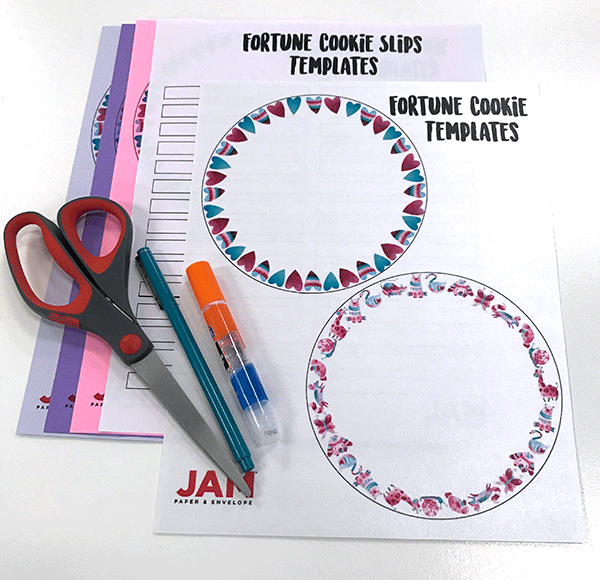 Step 1:
Download and print out the template on your choice of Valentine colored paper (not cardstock). I chose Crystal Stardream Metallic, Ultra Pink Brite Hue, Violet Brite Hue paper. Cut out the fortune cookie templates. During this step you can also cut of the fortune cookie strips and write sweet nothings for your Valentine.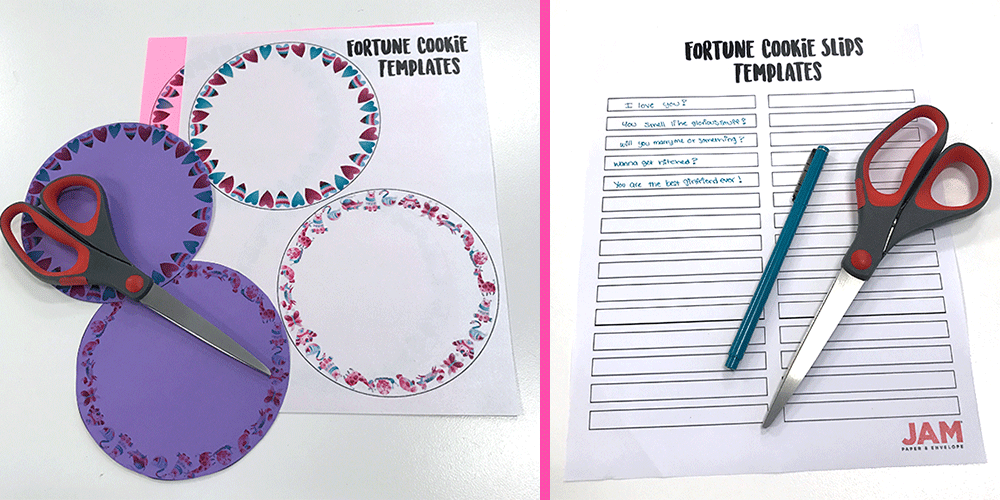 Download templates at the bottom of the page.
Step 2:
Fold the fortune cookie circle in half and pinch it in the middle to make a small crease. Now unfold the circle and turn it 90° so the crease is parallel and bring the sides together again.
Step 3:
Hold the fortune cookie with one hand and with the other push on the middle crease making it fold. Glue or tape two sides together. It should start looking like an actually fortune cookie at this point.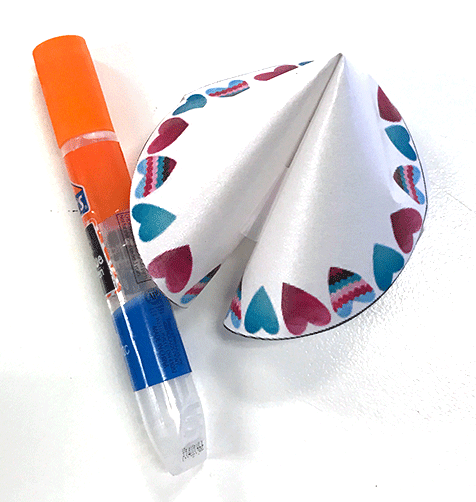 Step 4:
This step seems pretty easy but you may have difficulty with it. Slide your fortune strip into the cookie. It may take a few tries!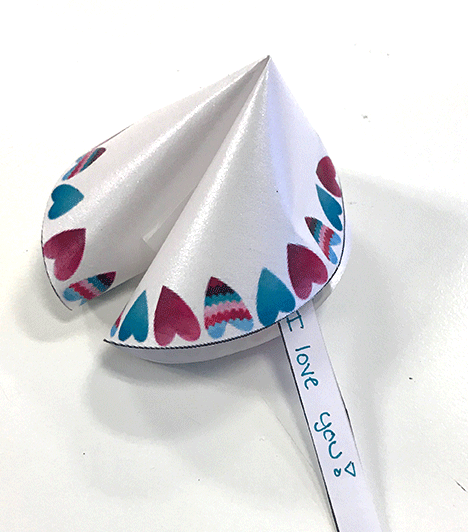 And if you really do wanna pop the question...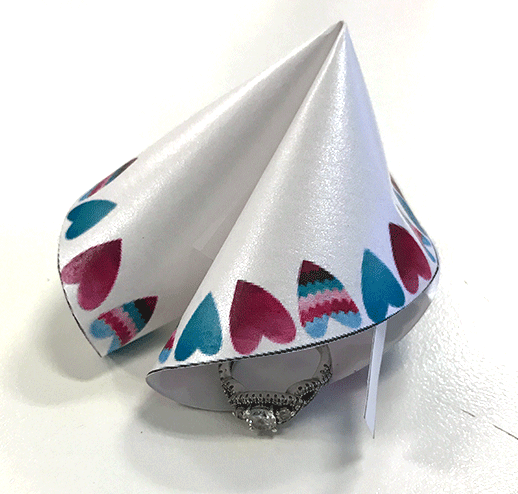 That's it! Now you're done with your DIY Candies and Cookies! You have cute, sentimental gifts that you made with love. Your significant other will love it and will fall in love with you even more! You are welcome. Even if it doesn't come out as planned (crappy), its still the thought that counts! Share on with us on Instagram and Twitter to show that men can craft to and your Valentine's reaction to you and your craftiness. Have a safe and lovely Valentine's Day!!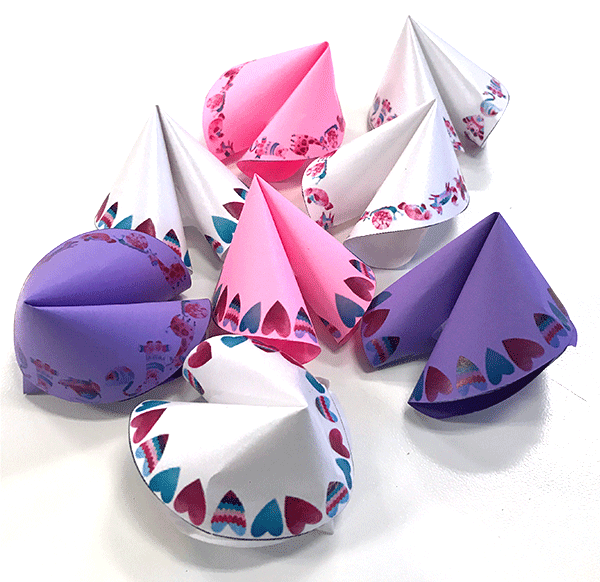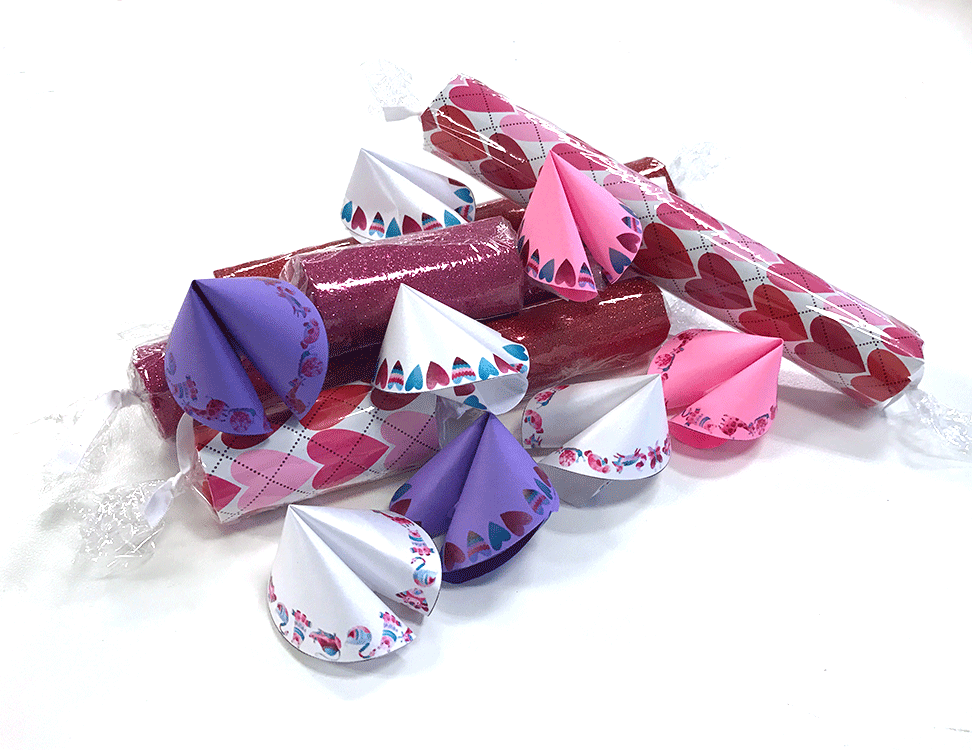 |   [media-downloader media_id="21098" texts="Fortune Cookie Template "] |   [media-downloader media_id="21097" texts="Fortune Cookie Strips"]  |