5 Ways You Can Use Your Leftover Gift Wrap After the Holidays
Raise your hand if you're secretly (or not-so-secretly) a gift wrap hoarder during the holidays 🙋.
We've all been there. I mean, we don't blame you! Have you seen our gift wrap? With a selection ranging from rustic Kraft designs to festive prints, it's hard not to want them all!
That's why we've come up with 5 fun and simple ways you can put all that extra wrapping paper you've got lying around to good use. Grab a hot cup of cocoa, cozy up under the blankets, and read on!
Stylish Frame Prints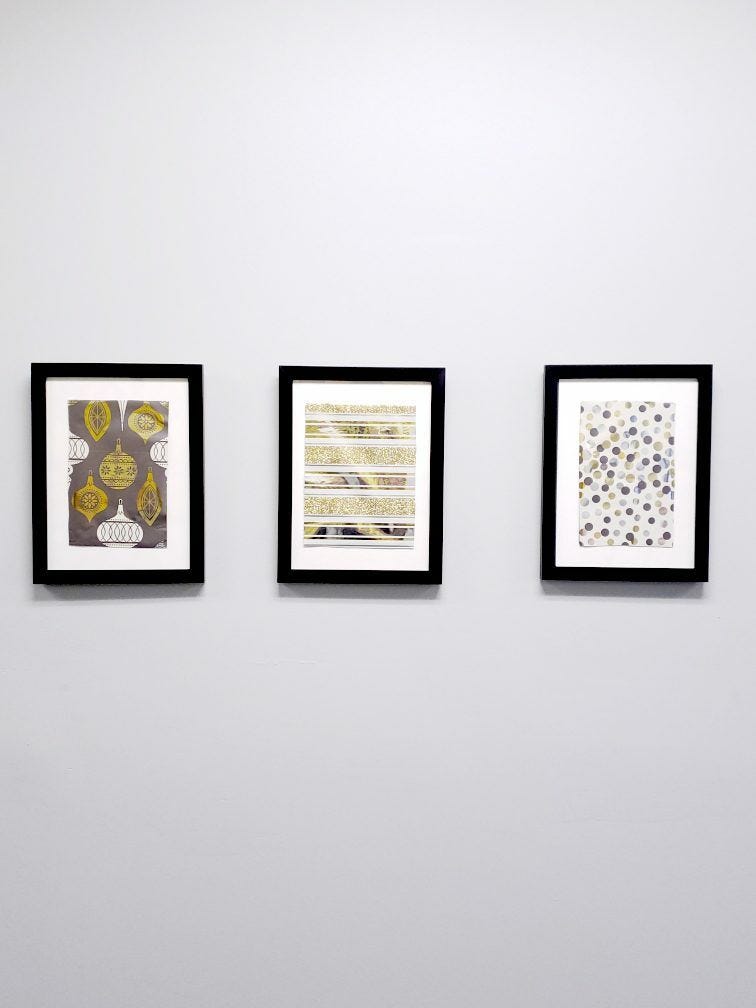 Add hints of glam to your home by cutting up sparkly, festive wrap to the size of any picture frame! These can be left up on your walls throughout the year, not just during the holidays!
Drawer Decor Give your desk drawers a complete makeover! Reaching for your office supplies (and snacks) just got a whole lot more exciting with these shiny gold stripes.
Fun Confetti Life is better with confetti—it's just a known fact! Punch through different wrapping paper with a star-shape hole puncher and voilà, you've just made your own! Spread it across your Christmas dinner table or use it to add a unique touch to your gifts.
Cute Party Banner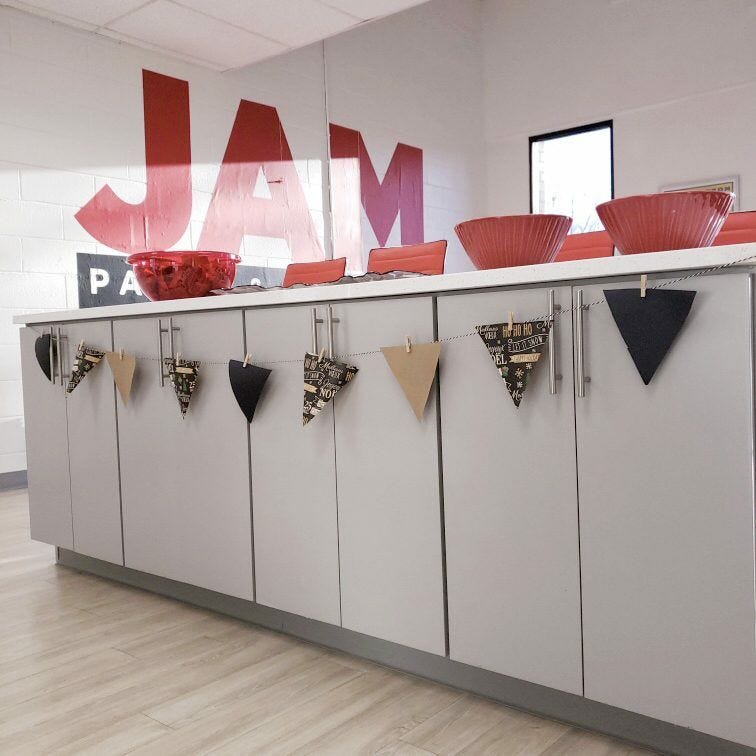 What's a party without fun banners? Mix and match your favorite Kraft designs for the perfect accessory that is sure to tie your next event together! Simply cut your gift wrap of choice into triangles and clip the pieces onto twine. Add some cute clothespin clips for a charming finishing touch.
Wrapped Door Turn your boring door into a life-size gift! Roll out some leftover wrap to the size of your door and tape securely. Add a gift bow or ribbon to complete the look!
How do you use your leftover gift wrap?
Let us know by dropping a comment below! Happy Holidays to you & yours!
---
Edited by Dana Kim on 3/31/2020.