Nowadays, DIY basically translates to 'do it yourself only if you're super rich, have a lot of room in your house (and all the time in the world), know how to paint like Picasso, and/or have experience with carpentry'. Let's just say I'm working two jobs, live in an apartment, can't even paint by numbers, and almost nailed my finger to a board in 8th grade wood class (true story).
This DIY craft is different. Put it on your coffee table this holiday season without breaking the bank! No paint, wood, or frustration needed.
HOW TO MAKE DIY TABLETOP CHRISTMAS TREES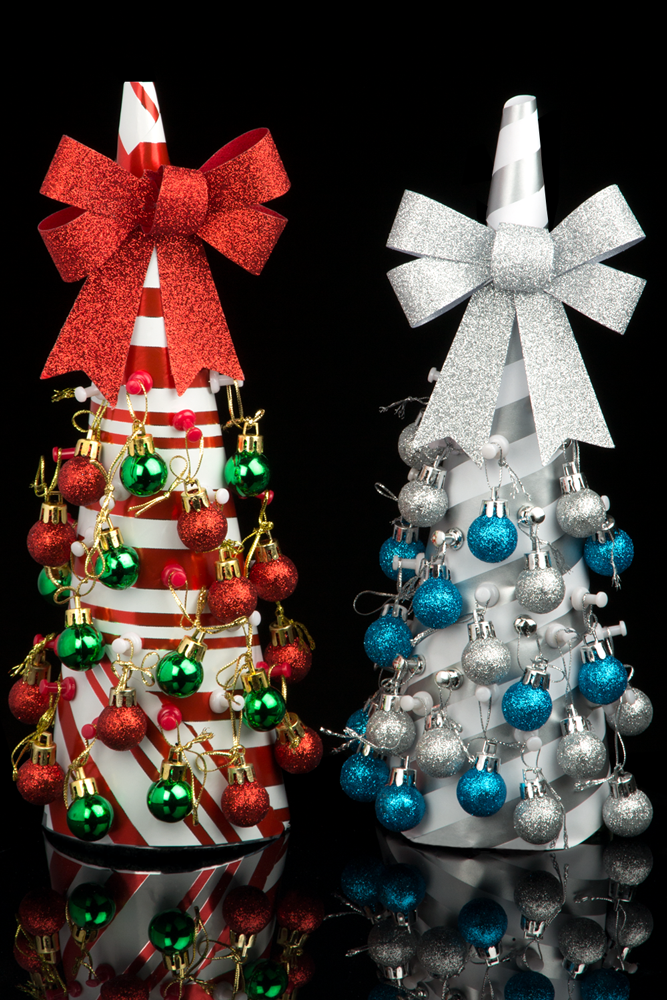 Supplies:
Styrofoam Cones ($2.99 at your local craft store)
JAM Wrapping Paper (your choice of design(s))
JAM Push Pins (your choice of color(s))
Ornaments (20 mini sized for only $4.99 at Michael's!)
Tree topper (any you like; I chose a sparkly bow that was $1.99)
The best part: you can always reuse our push pins ... for basically
anything
,
anything
at all. (Yes, that was a plug to our
Instagram
page. Worth the follow, trust me.)
Steps:
ONE
Wrap the styrofoam cones with any JAM wrapping paper you desire. I went with some striped patterns we have, but pick whatever you'd like! Go all out with our amazing holographic holiday wrap or super simplify the tree with our kraft wrap. The extra wrap is perfect for wrapping your presents!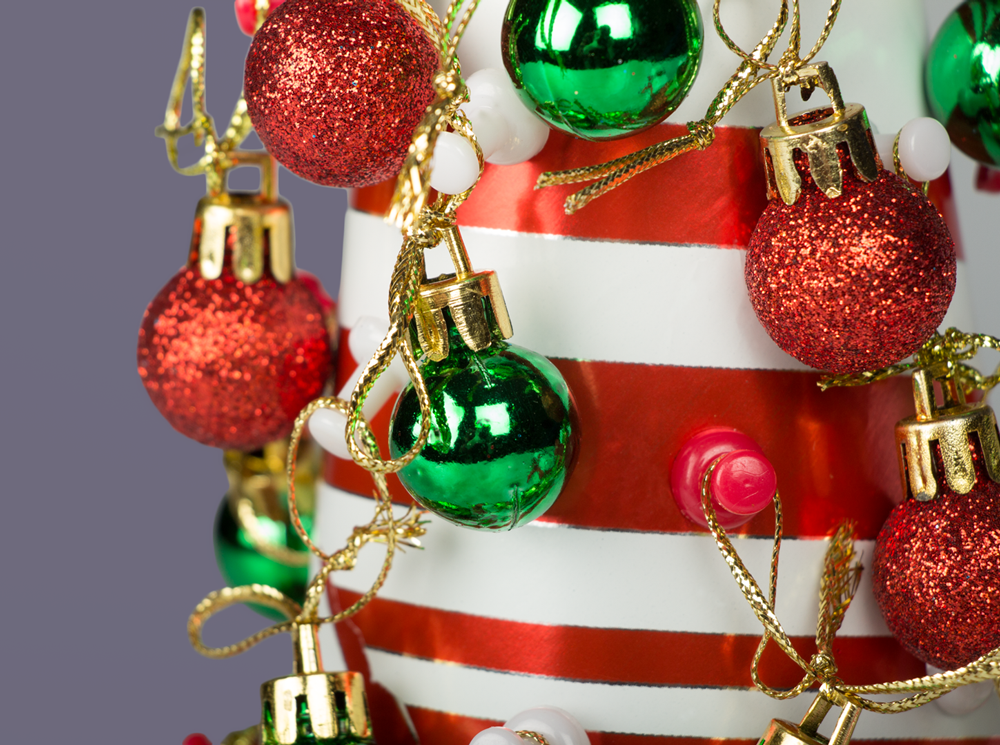 TWO
Choose your favorite JAM push pins to match your ornaments (I chose red, white, and silver). Pin to the foam cone and tie the ornament to the pin. Yeah, it's that easy. My tip for this one: go one pin and one ornament at a time; you'll be able to see where the ornament falls. This way, you don't overlap it with the next.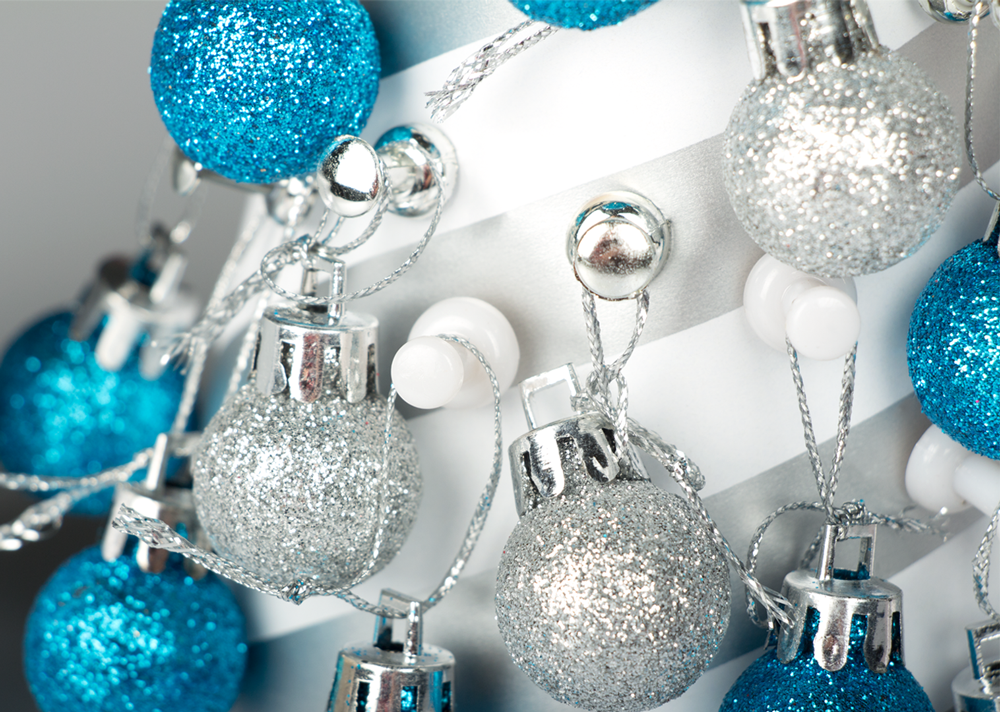 THREE
Add a topper!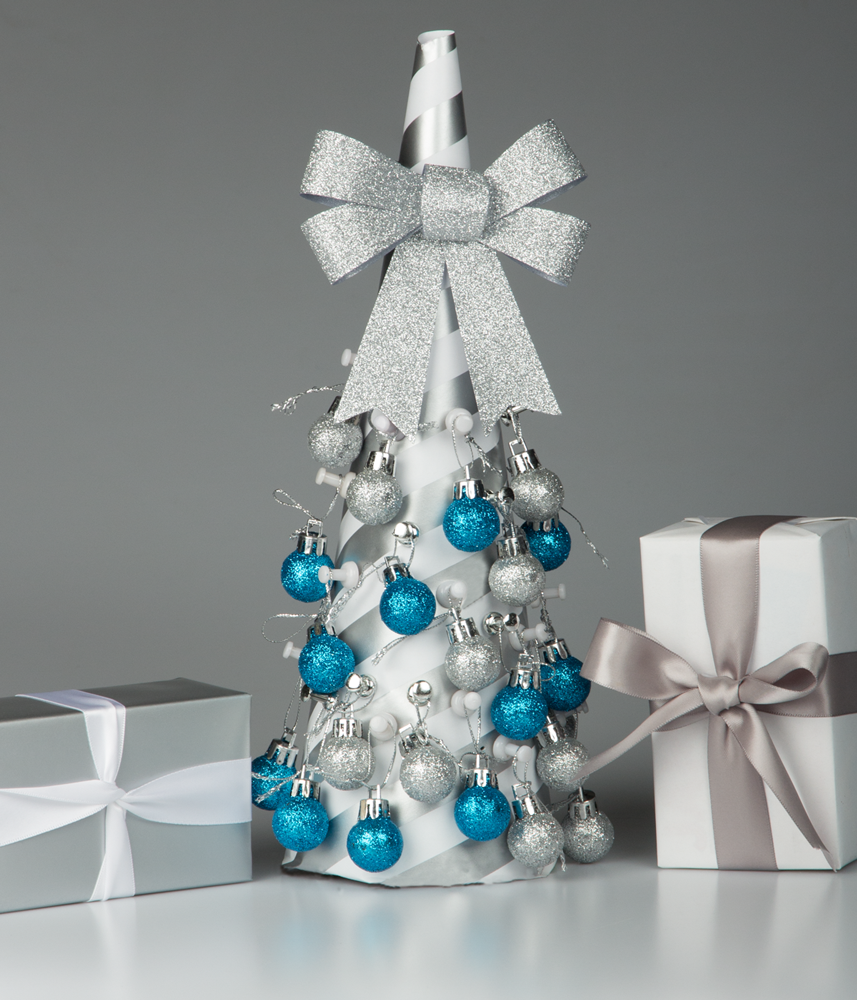 FOUR (optional)
Add some wrapped presents, topped off with some beautiful satin ribbon, to make the perfect Christmas scene!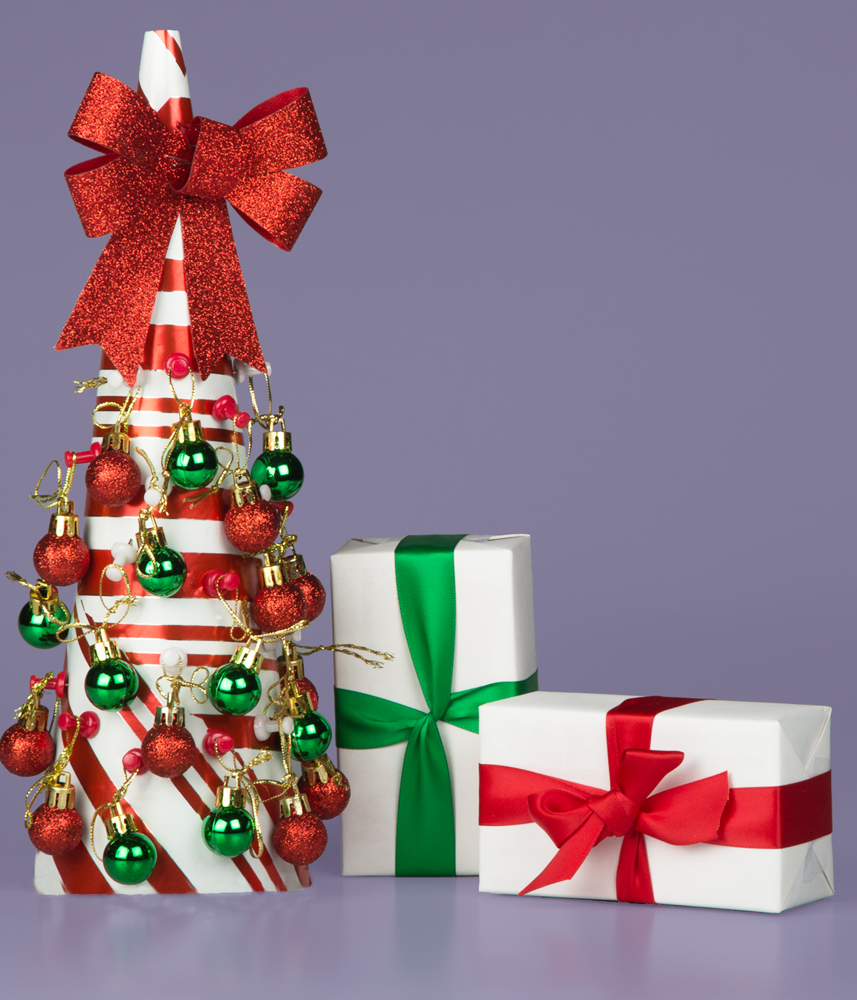 And.. you're done. I know, wipe that sweat off... (We sell
napkins
too. (yes, another plug.)) Well, I really hope you enjoyed this incredibly easy DIY craft. Making your own? Comment below with your awesome pictures and tag us on
Instagram
&
Facebook
!
---
Are the holidays over?
No worries! You can reuse this idea for any time of year! Here are some awesome themes we can't wait to try:
Back to School (depending on what grade your kids are going in, attach a word to read or a problem to solve! You can even put our assortment of push pins on the cone and ask them which color is which!)
Thanksgiving (write things you're all thankful for, and decorate the cone. Don't forget to top it off with a turkey!)
Valentine's Day (make your own hearts to hang on the tree, and add a little love message on each!)
Any patriotic holiday (hang red, white, and blue stars instead of circular ornaments!)
Father's / Mother's Day (write down all of their best characteristics and hang them by the pin!)
The list can go on and on and on and on (okay, I think you get it). Have fun and remember to tag us with your creations!