10 Quick and Easy Ways to Organize Your Office - Do It Now!
What does your office currently look like? Is it neat and tidy? Cluttered and messy? Is it at the point where you've forgotten that there was a desk there? Here's an important life lesson:
where you work affects how you work.
An organized workspace has a lot of benefits: it can give you the feeling of control, make you more productive, and save time when you're looking for something. So stop procrastinating and follow our 10 Quick and Easy Ways to Organize Your Office NOW!
10 Quick and Easy Ways to Organize Your Office Space:
De-clutter:
Getting rid of things you don't need is the first step in creating an organized office space. Take some time to think: is there anything you haven't used in a while? Any furniture, equipment, supplies, knick-knacks, or plants covered in dust? Toss 'em all!
Create work zones:
Have specific areas reserved for supplies, such as a drawer or shelf. This will reduce clutter in your main workspace and make finding things super easy.
Think 'proximity':
Make sure any supplies and items you use frequently are within reach, for easy access. Items that are important but aren't used as much can be stored and put away.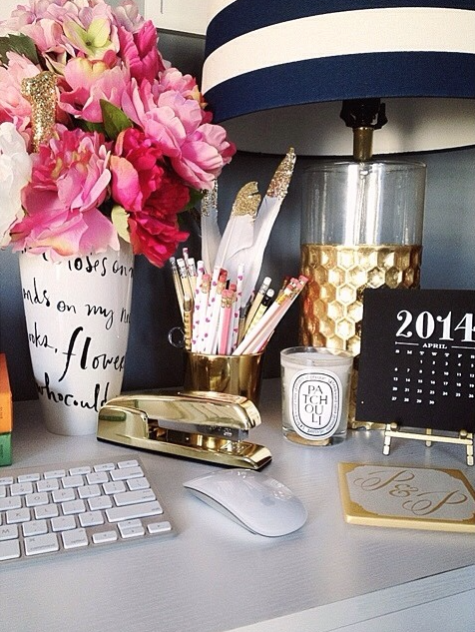 Use labels:
Take the time to label all your baskets, drawers, and folders. Determining where certain things go will do wonders in helping you stay organized. It'll be so much easier to keep track of things! And if you share your space with coworkers or assistants, using labels could increase efficiency. You'll be doing everyone a favor by making their lives (and yours) much easier.
Shop for labels here
!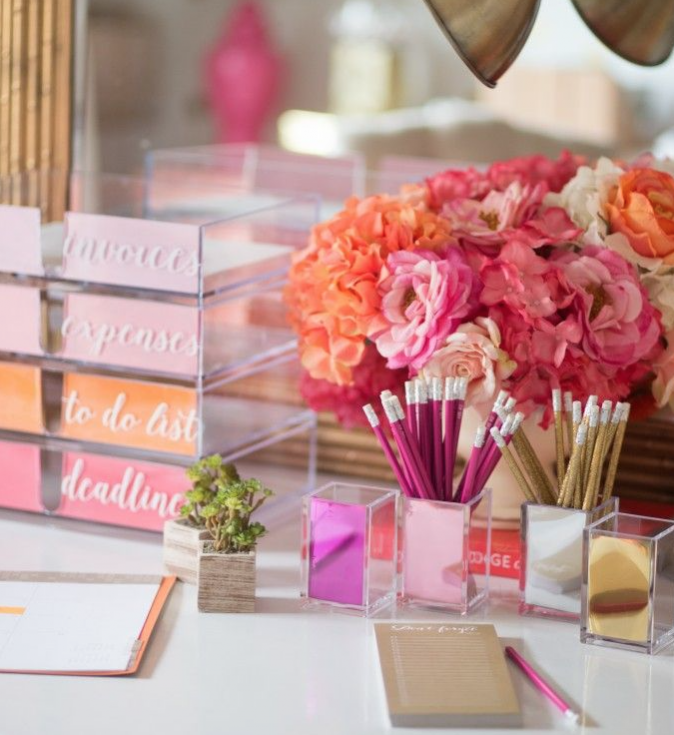 via Just Destiny
Sort folders by purpose:
Although email has eliminated a lot of paperwork, it may still seem like you can never find that one document when you need it. In order to prevent this, try separating your work into folders like these:
       To discuss
: for reports, presentations, and other items you need to bring up at the next meeting. Having a folder just for meetings will help keep you on track and be prepared.
       Waiting on response:
things you want to follow up on.
If you're email-based,
just
keep a short list in the folder. Jot down a note with a date. It will make following up much easier than scrolling through your inbox.
       To read:
any articles, documents, and other materials you need to read but haven't yet gotten around to.
Shop for folders here!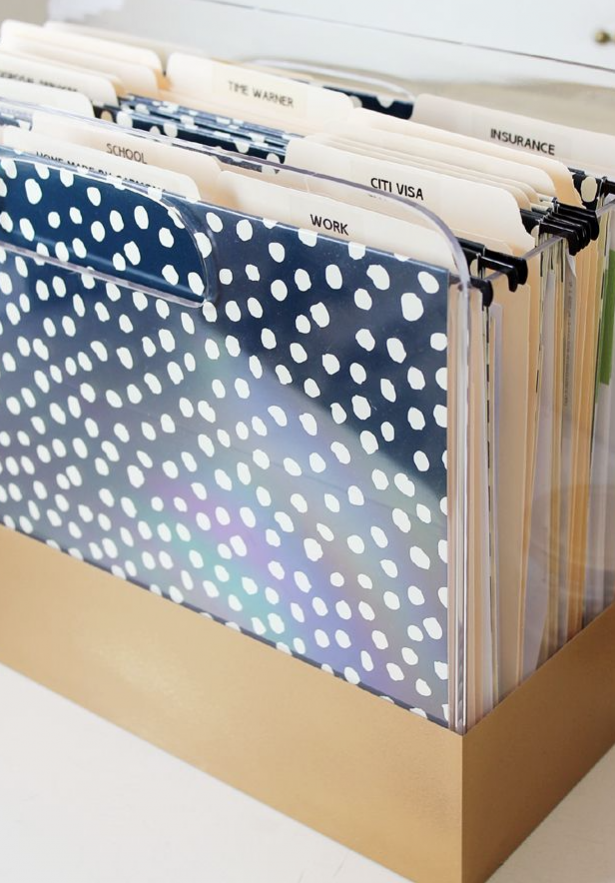 Organize your drawers:
How frustrating is it to have to upend the contents of your drawer every time you need a paper clip or stack of post-its?
Put an end to the vicious cycle by setting aside some time to
really
clean up your drawers. Remember to keep
small office supplies like
paperclips
and
pushpins
together.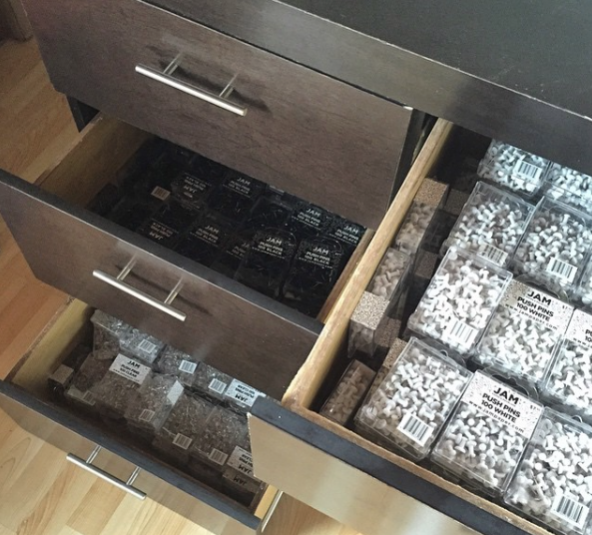 via @andrewooleryart
Sort your mail:
Don't let your mail stack up! Sort it as soon as you receive it. We know, it's a pain, but it will only take a minute if you stay on top of your game. All you have to do is file, skim, and toss. When you have more time, you can go through the mail that requires more of your attention. Just remember: the longer you wait to organize your mail, the longer it will take once you finally get around to it.
via Honey We're Home
Set discard dates:
Make a note of files and documents that can be tossed or shredded. This will get rid of unnecessary paperwork.
Straighten your desk
for the last few minutes of each day. Sparing even one minute at the end of the day to reorganize your space can help you prevent clutter and build-up of "stuff".
Choose a color theme
for your workspace. Adding color is pleasing to the eye and creates a more inviting and motivating workspace. For instance, yellow is cheerful, orange is energetic, and blues and greens are calming. Read more about the effect of color
here
!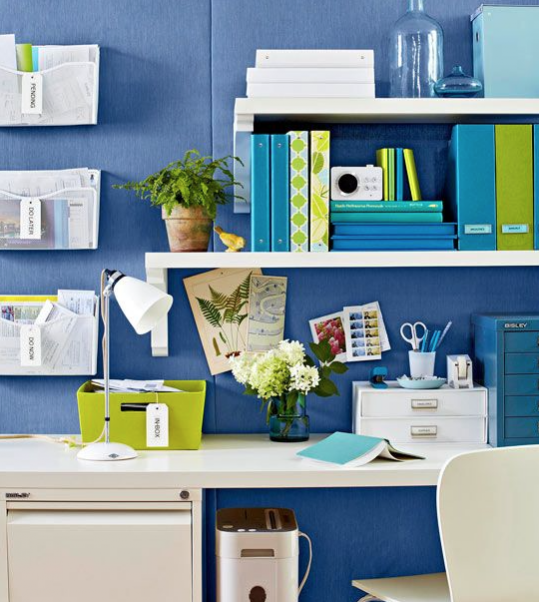 via BHG
Thanks for reading! We hope this post was helpful to you. Check out more posts on the right-hand panel!
---
Edited on 11/25/2019 by Dana Kim.