ZAGAT 2018 New York City Shopping Guide says:
"Snail-mailers put their stamp of approval on this NYC Eastside pair jammed with an irresistible selection of wonderful paper products, including gift-wrapping goodies, bulk stationery and every shape, color, style and size of envelopes imaginable... if you know what you want, you'll find it here, and for a good price."
---
185 Legrand Avenue, Northvale, NJ 07647
Our 65,000 square foot warehouse ships 1000s of orders a day. Looking to pick up in person? No problem - just select Northvale Pickup at checkout!
UPDATE: Unfortunately due to rapid online growth, our office space expanded into most of the showroom. Customers can no longer browse at this location but are still able to pick up orders placed online or over the phone.
We can be reached by:
Phone: (201) 567-6666
Fax: (201) 767-6664
Our New Jersey stationery store hours are:
Monday - Friday: 8:00am - 5:45pm
Saturday - Sunday: closed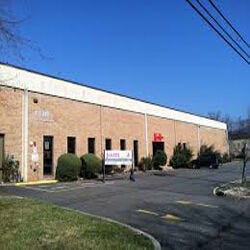 ---
As of January 31, 2018, our NYC / Union Square location is closed.
135 Third Ave (btwn 14th & 15th Street), NY, NY 10003