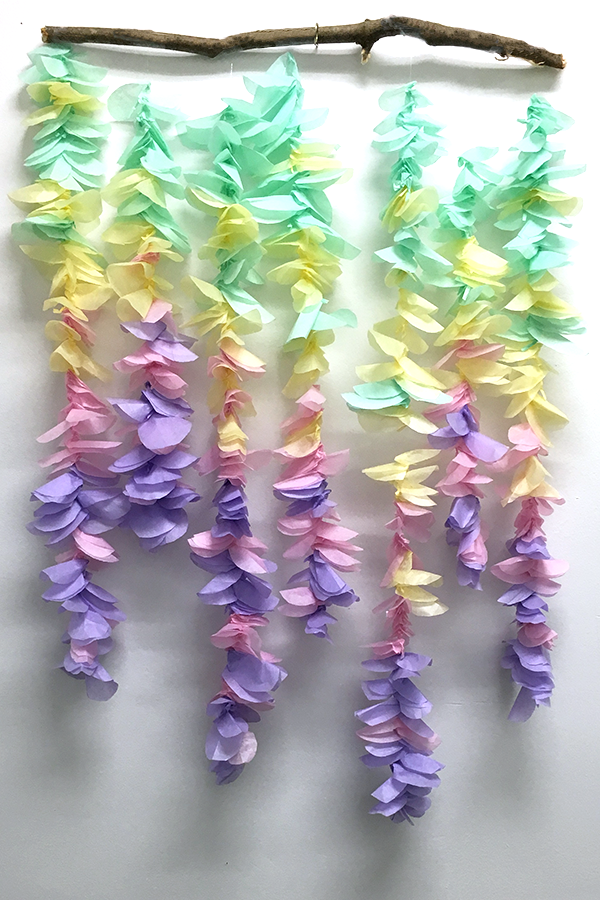 So, you've been scouring Etsy for some new wall art and you totally love all of that paper garland out there. From flowers to geometric shapes, it seems like paper garland is a new up-and-coming decoration that's not just for parties anymore. But…it can get a little pricey. Well, if you want to save some money and get a little crafty, look no further than this tissue paper flower garland!
This tissue paper flower garland is gorgeous and eye catching and can be perfect to decorate wall space in your bedroom, centerpieces at a party, or if you get creative, you can hang it from the ceiling somewhere. The possibilities are really endless! But, depending on how big you want to make this, it does take a good amount of time, so make sure you're ready to tackle it!
All this project takes is some of JAM's beautiful tissue paper, some clear string and a needle and something to hang the strands from. We ended up attaching each strand to a branch, for a natural look, but feel free to tie them to whatever you wish!
Supplies:
Tissue paper in various colors
Needle
Clear string
Scissors
Pencil

Step 1
Time to make petals. How many you ask? A lot. I had to have made a few hundred. Told you this might take awhile! The good news is though, these are super simple to make. First, fold your tissue paper into a rectangle. I would do two sheets at a time to get the most petals I could out of each batch.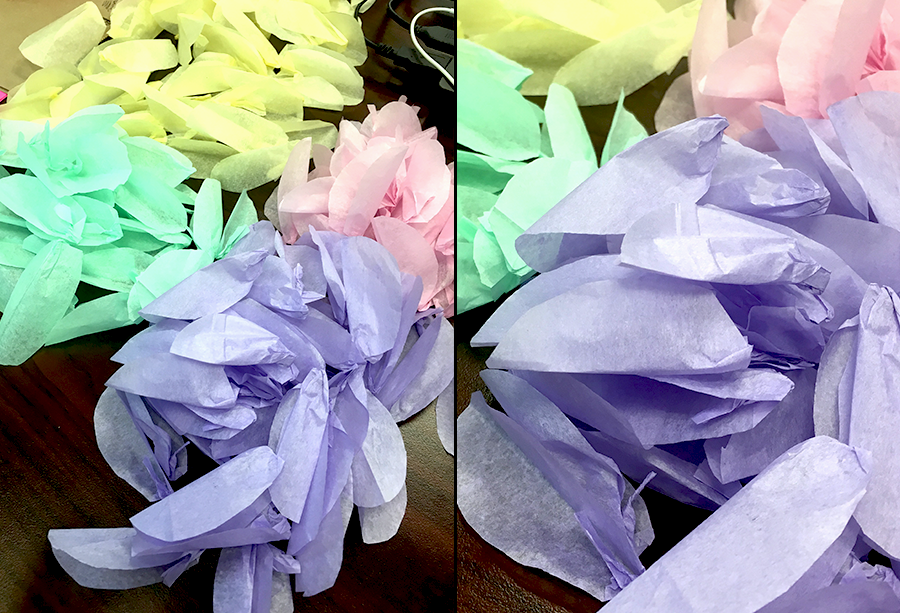 Step 2
Draw a balloon shape onto the paper. I was able to fit three shapes onto each rectangle. Cut these out to create multiple petals. Repeat with your other colors.

Step 3
Next, take a petal and fold it in half. Twist the narrow part of the petal and then fold it up into the petal. Now repeat a few hundred more times!

Step 4
Whew! Done with your petals? Good. Time to get stringing. Thread your needle and tie a knot at the bottom of your string. I made a bunch of different lengths, alternating shorter and longer pieces on the branch. You can do this however you want.
After you thread your needle, start stringing petals on by piercing the bottom middle of the petal. Repeat with all of your petals in any design you please. I tried to do an "ombre" style by gradually fading from purple to green, but feel free to make it your own!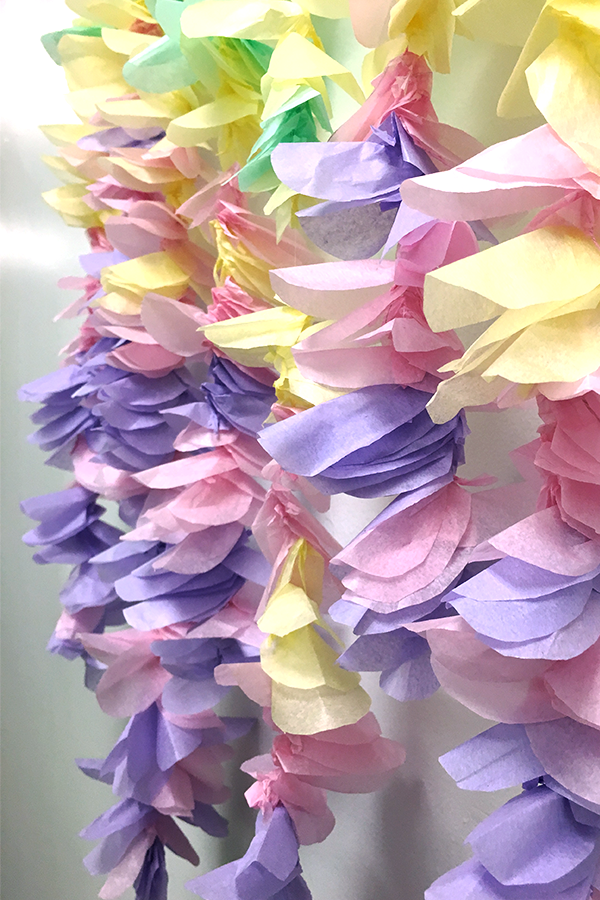 Step 5
When all of your strings are done, it's time to attach them to whatever you've decided to use.  Like I said, I decided on a branch but you could hang them from a metal rod, the ceiling, a plank of wood…anything you can think of!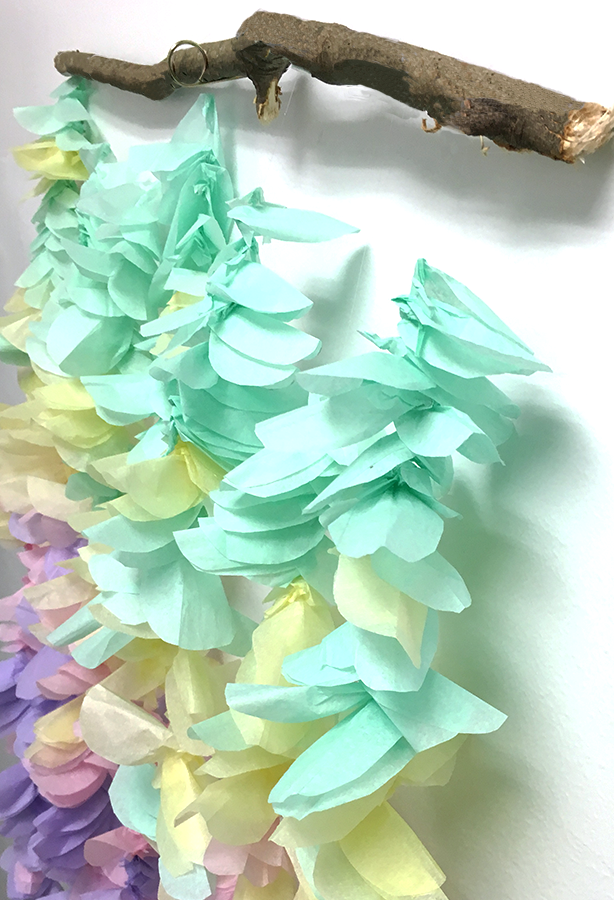 Now hang that bad boy up somewhere because you definitely worked hard on it! If you made as many petals as I did, I know that you worked for awhile on it! Take a stab at this tissue paper flower garland and post it to social media! We would LOVE to see how others turn out!