JAM's New Office Meets the Marketing Team
We've finally arrived! Only two minutes away from our old office on LeGrande Avenue, the JAM marketing team has now moved to our new office on Union Street. With all of our excitement, we grabbed our desktops and trinkets from our desks, got in our cars, took two right turns and a left one, and finally, the "long" journey was over. Setting up wasn't bad, at least for me. I sat there while others plugged my computers in. While waiting, I started organizing my desk: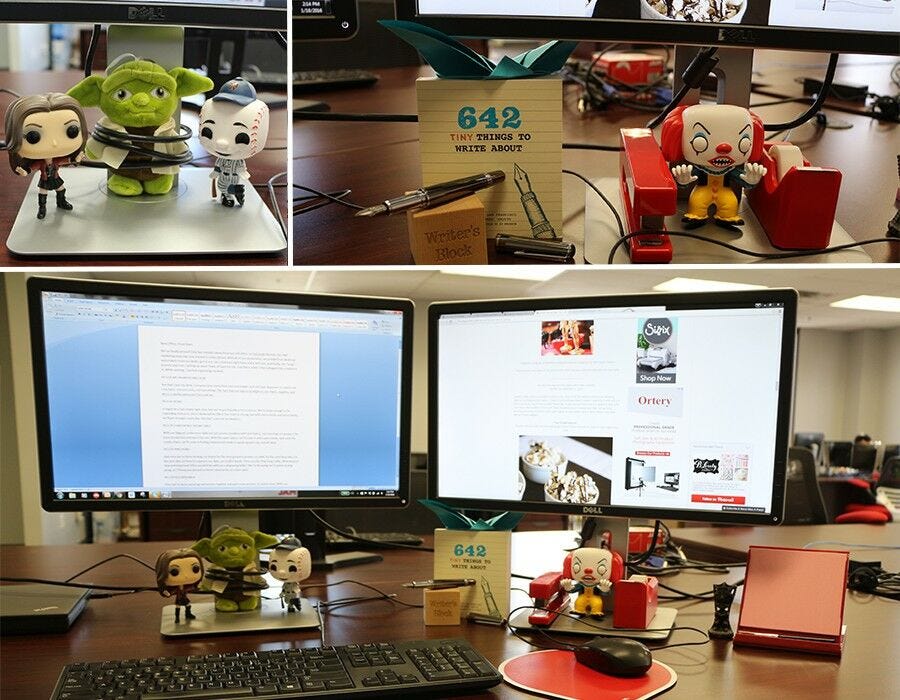 But that's just my desk. Everyone now owns their own red stapler and red tape dispenser to match our red chairs, red arm rests, red everything! The fact that our logo is just as bright as our chairs, supplies, and décor is pretty awesome if you ask me.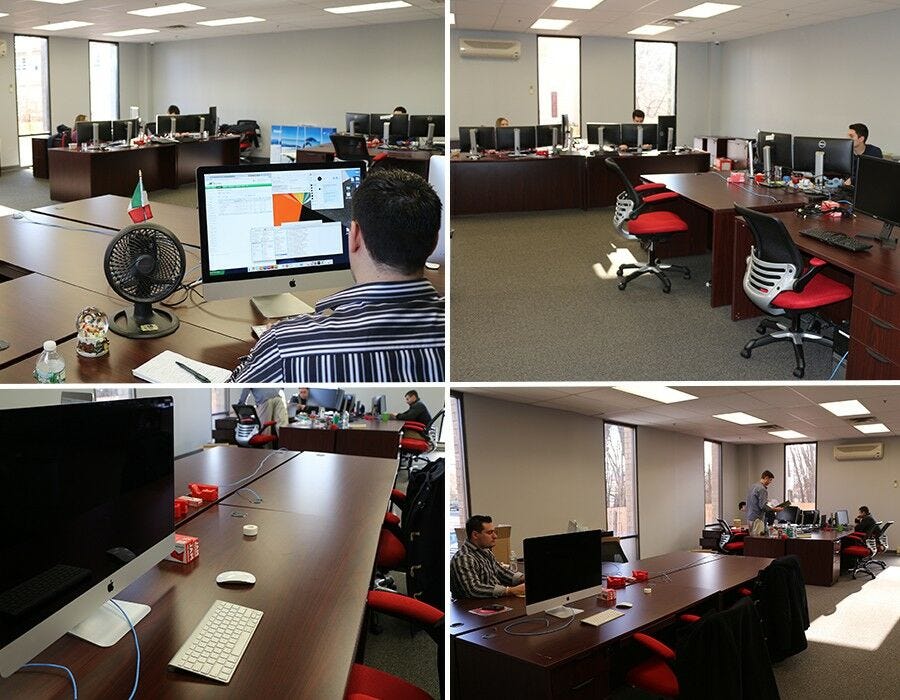 It might be a tad empty right now, but we've got this place for a reason. We're lucky enough to be expanding and soon, those desks will be filled. Our team is strong, but with extra hands and extra minds, we'll get stronger every day. But wait, there's more: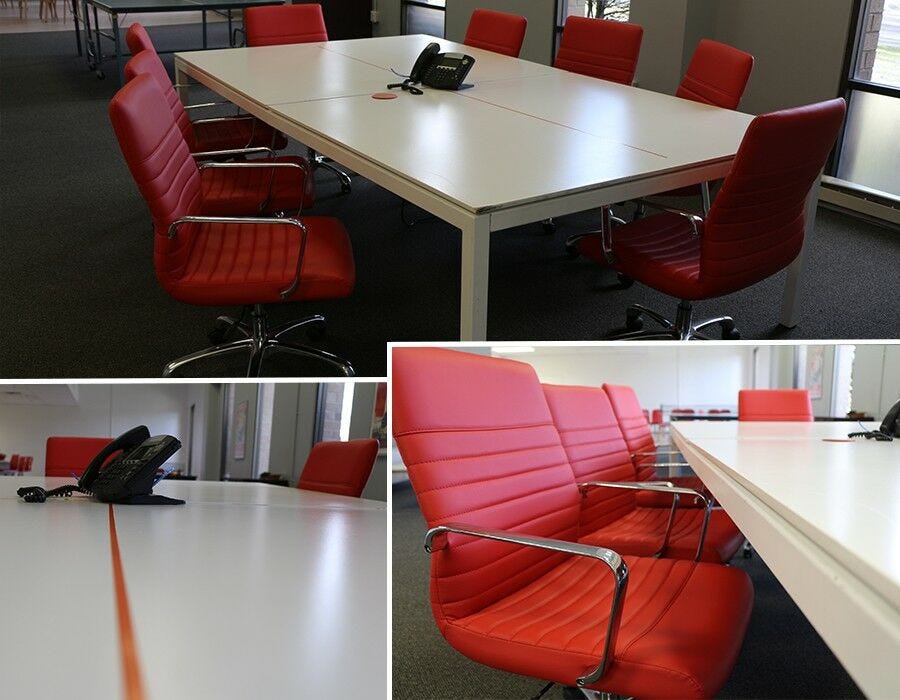 With our biggest conference table yet (of course complete with red chairs), our meetings are going to be more productive and more fun too. With the open space, we'll come in with open minds. And with the comfy chairs, we'll come in feeling relaxed and ready to speak up with any and all ideas.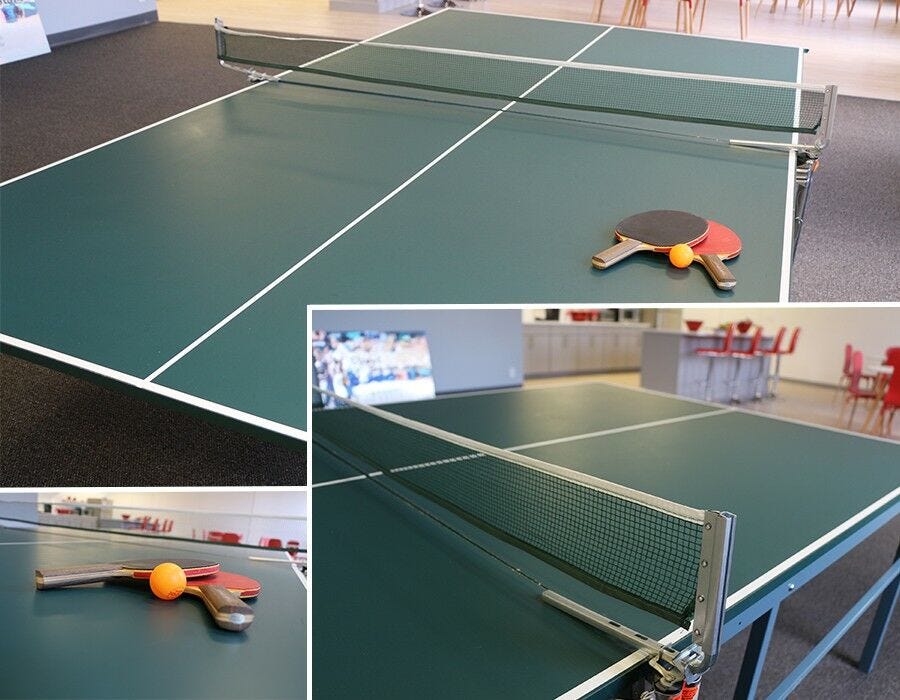 And once we're done racking our brains for the next great product , for the next blog, for the next advertisement campaign, we need a break. Three words: Ping Pong Table. What kind of new and improved office would it be without a ping pong table? We're all saying we're great at ping pong, so I'll keep you posted on those obvious lies at a later date.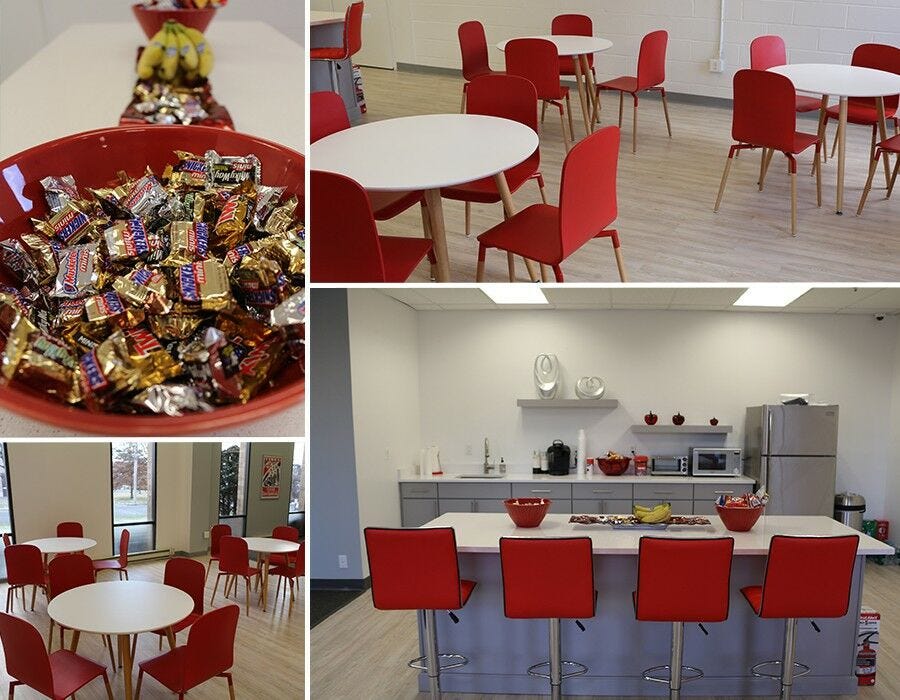 Once we're done sweating and need to hydrate and gain some protein, it's lunch time! With our awesome tables and chairs that remind me of an updated version of my high school cafeteria, we'll be able to sit, talk, eat, and relax. And when you need a candy pick me up or a coffee break at 3 (the dreaded time of the day), the island is the perfect place to sit and sip.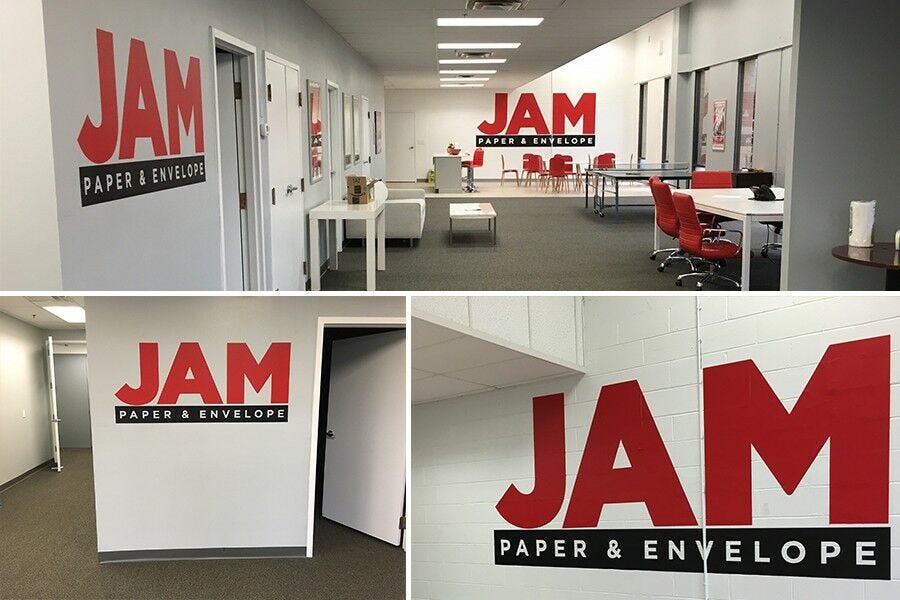 But don't worry, we'll never forget where we work with our NEW decals! As you walk in the door, you'll notice immediately our 5 ft. decal but just turn to the right and you got yourself a 12 footer! That's right, our awesome decal in the kitchen is 6 feet high and 12 feet long! Hey, is it that bad to show off our JAM pride?...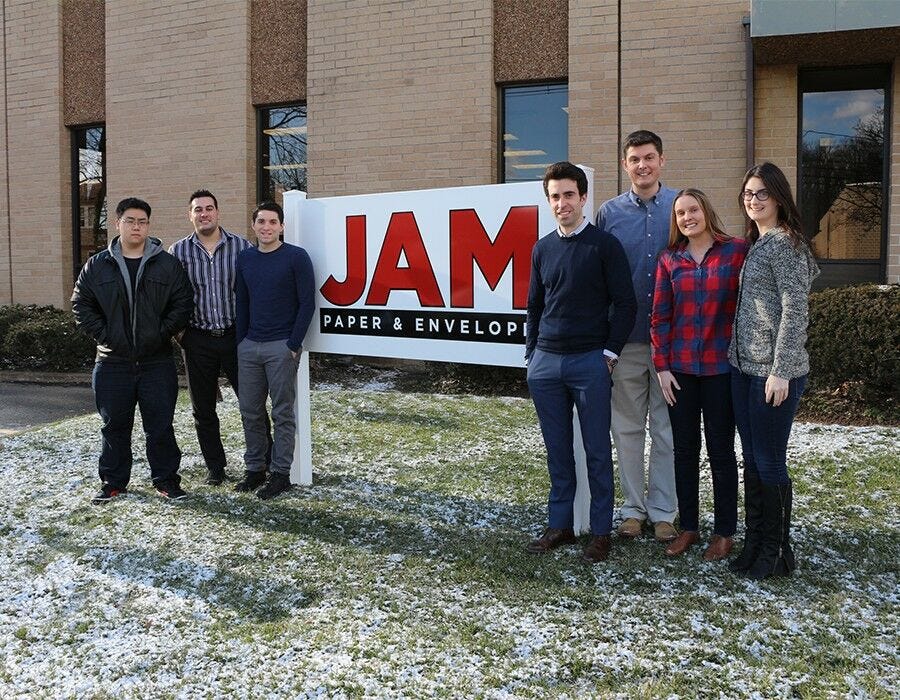 ... Definitely not. This marketing team is ready for their new start, and we can't be more excited that we're all in this change together. Let's get marketing!
Check out our Facebook for an album of not just the office, but the NEW warehouse too!