How to Address Wedding Invitations
Now that you have collected all of the items listed on our
wedding invitation check list
, the next step is to actually send invitations. You sit down and open your wedding invitation sets and then realize… there are two sets of envelopes. And you have no idea what to do with them. What's the difference between an inner and outer envelope? Do you have to write the name and address on both? Which one gets a stamp? Not to worry—JAM can help you figure out how to address wedding invitations! So take a step back and breathe. These are common questions that every bride asks. To make your life easier, we went ahead and answered two of the most commonly asked questions regarding invitation etiquette for weddings:
Why are there two envelopes for wedding invitations?
How do you properly address both the inner and outer wedding invitation envelopes?
Why are there two envelopes for wedding invitations?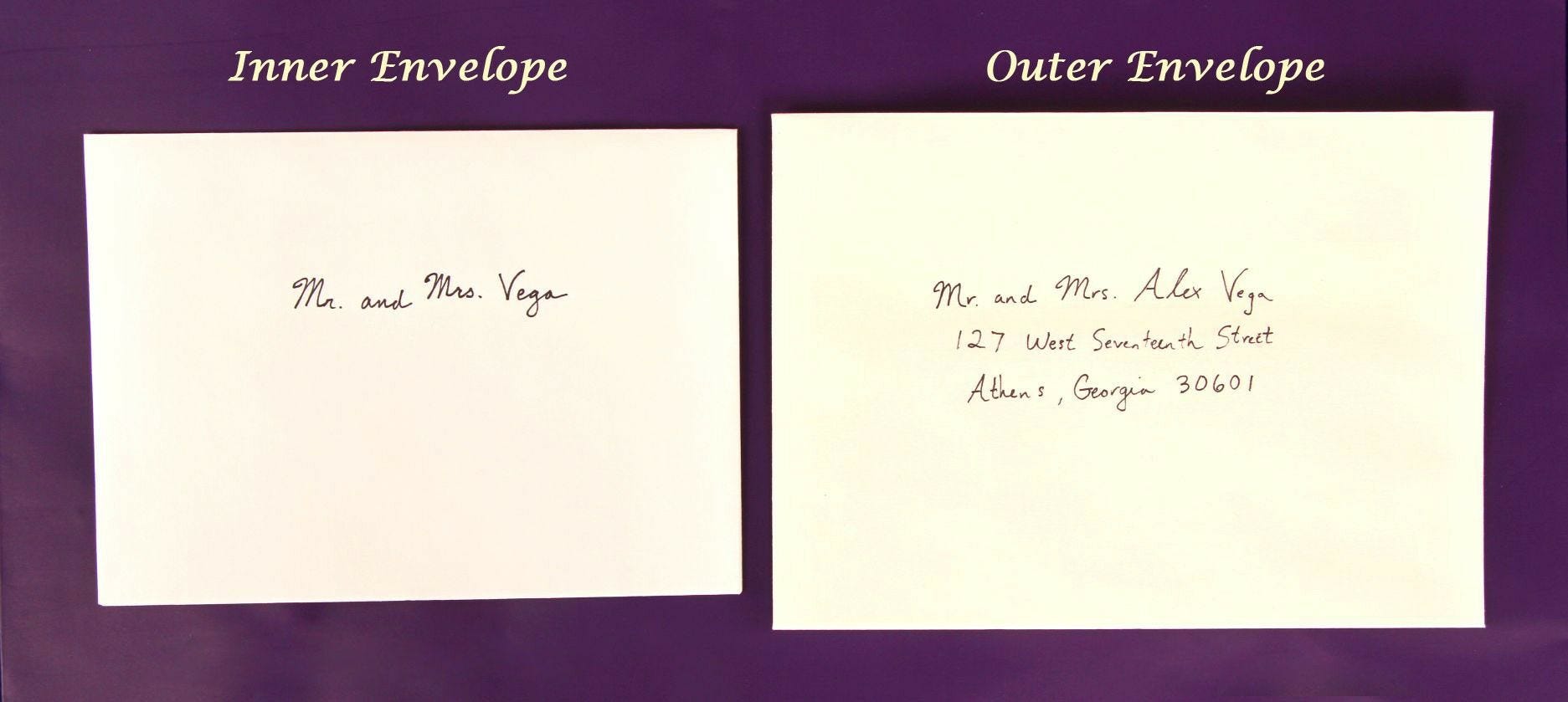 Inner Envelope
- This holds all the pieces of the invite. The actual invitation, RSVP card & envelope, reception information, etc. This envelope is typically smaller and not gummed. The envelope should not be ripped open.
Outer Envelope
- The outer envelope is for mailing purposes. This is where you will put your postage stamp. The envelope acts as a barrier to the nicer inner envelope and protects the invitation from tearing when the recipient unseals it.
How do you properly address both wedding invitation envelopes?
Using the article Kate wrote back in October (
How to Address an Envelope
), we created this easy-to-follow chart on address etiquette for both envelopes, depending on the recipients.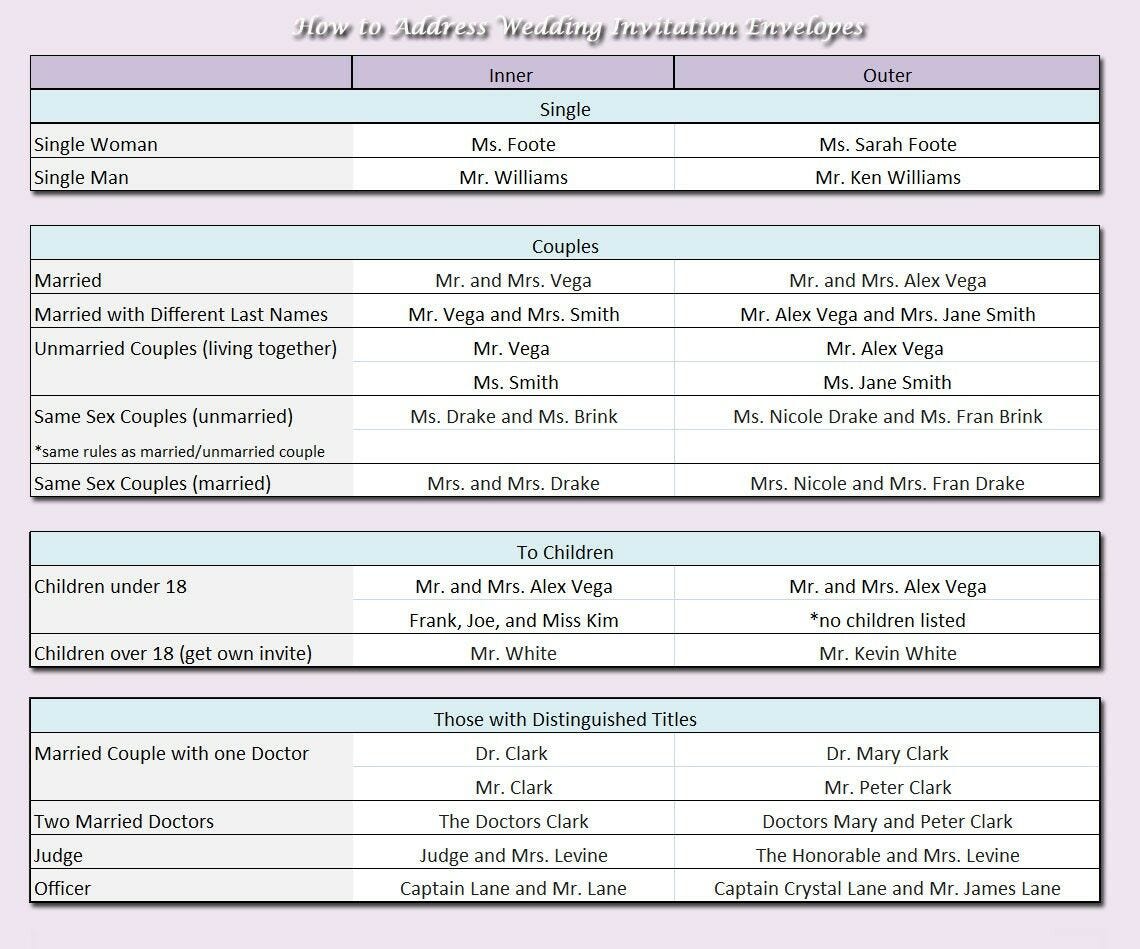 And that's it! Now you won't struggle with addressing wedding invitation envelopes and will be well on your way to sending wedding invitations like a pro. Looking for the perfect wedding stationery?
Look no further
. Make sure to check our other blog posts for more wedding ideas and wedding advice to help you during your wedding planning process. Oh yeah, and congrats! We hope your wedding day is filled with lots of love and joy.
---
Edited on 12/16/2019 by Dana Kim.