DIY Pool Party Birthday Invitations
Pool parties are perfect for summer birthday celebrations since everyone can take a break from the hot beating sun and cool off. Kids can jump in with their floaties and play Marco Polo and water freeze tag for hours. Plus, swimming can be exhausting so by the end of the night your little rugrat will be fast asleep.
So fill the pool or bust out the sprinklers and water slides-cause we're having a party! Whatever the case, expose your party guests to some pool party fun and remind them to arrive in their swimsuits.
[caption id="attachment_9150" align="aligncenter" width="325"]
via
Maddycakes Muse
[/caption]
People overlook the importance of party invitations. Not only are they informative, but they also give your guests insight on what to expect at the actual party. Greet your kid's friends with color and pizzazz when they open your invitations. You will still be telling them the who, what, where, and when, it'll just be in a creative way. Invitations are peeping holes to amazing experiences!
So when you and your child send them out, what reaction do you think his or her friends will have? Will the party read thrilling, exciting, or adventurous? Will you guys give them something to look forward to? Make up games and contests, who over comes up with the most enjoyable pool game wins a prize!  Or have an ice cream table with yummy ingredients and whoever made the tastiest sundae (judged by the birthday girl/boy, of course) wins a special goody bag.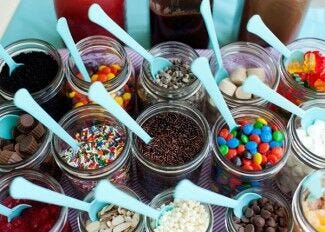 Prizes can be as simple as a summer coloring book with crayons or a gift bag with flip flops, sunglasses, & sunscreen! These are all fun things to consider.
The pressure to being inventive and fresh is always challenging but JAM will be sharing ideas that'll inspire the two of you. In fact, this week we'll be showing you party invitations for children between ages 6-9 most popular summer birthday activities! By the end of this week you'll be able to make unique party invitations that will have your kid's guests counting down the days until the party.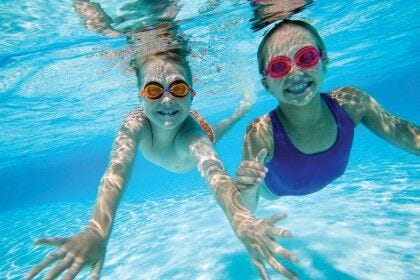 These DIY pool party birthday invitations can be made for all girls/boys or coed parties. If your kid's party will include both girls and boys then send swim trunk invitations to the guys and one piece swimsuits to the gals. Make creating invitations pleasant for your little one by having him or her decorate invitations with each guests' favorite colors and patterns. A pink swimsuit for Kimberly or an orange and blue swim trunk for Robby. DIY invitations give you the freedom to customize them however you want. Add polka dots, glitter, buttons, ribbon, or puffy paint!
What You'll Need
Cardstock Paper
Scissors
Glue stick
Hole puncher
Ribbon
Buttons
Printer
Step #1 
Fold a sheet of paper in half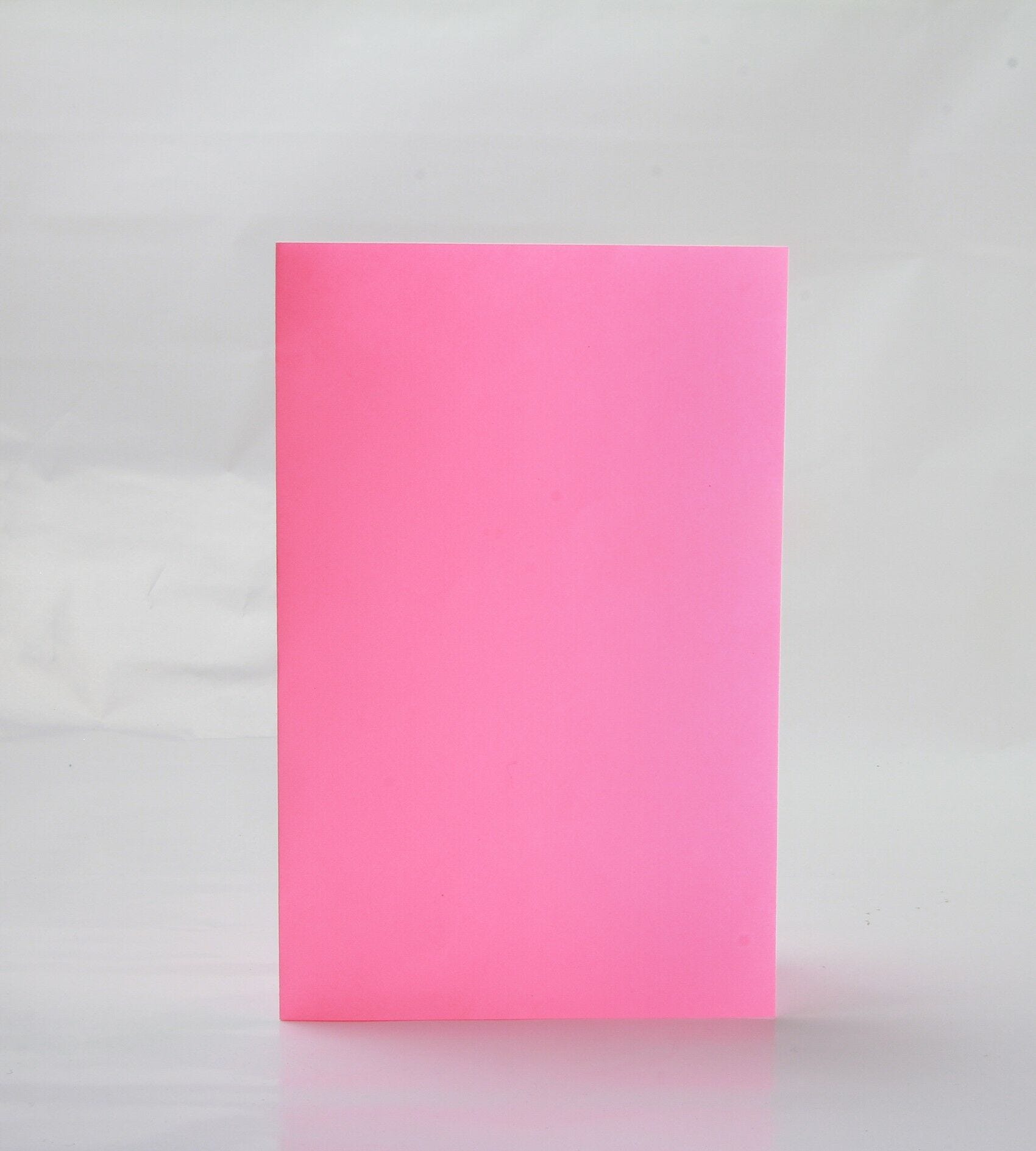 Step #2 
Draw the shape of the swimsuit. For booklet invitation, be sure to draw the swimsuit at the crease of the paper so it connects to the other side.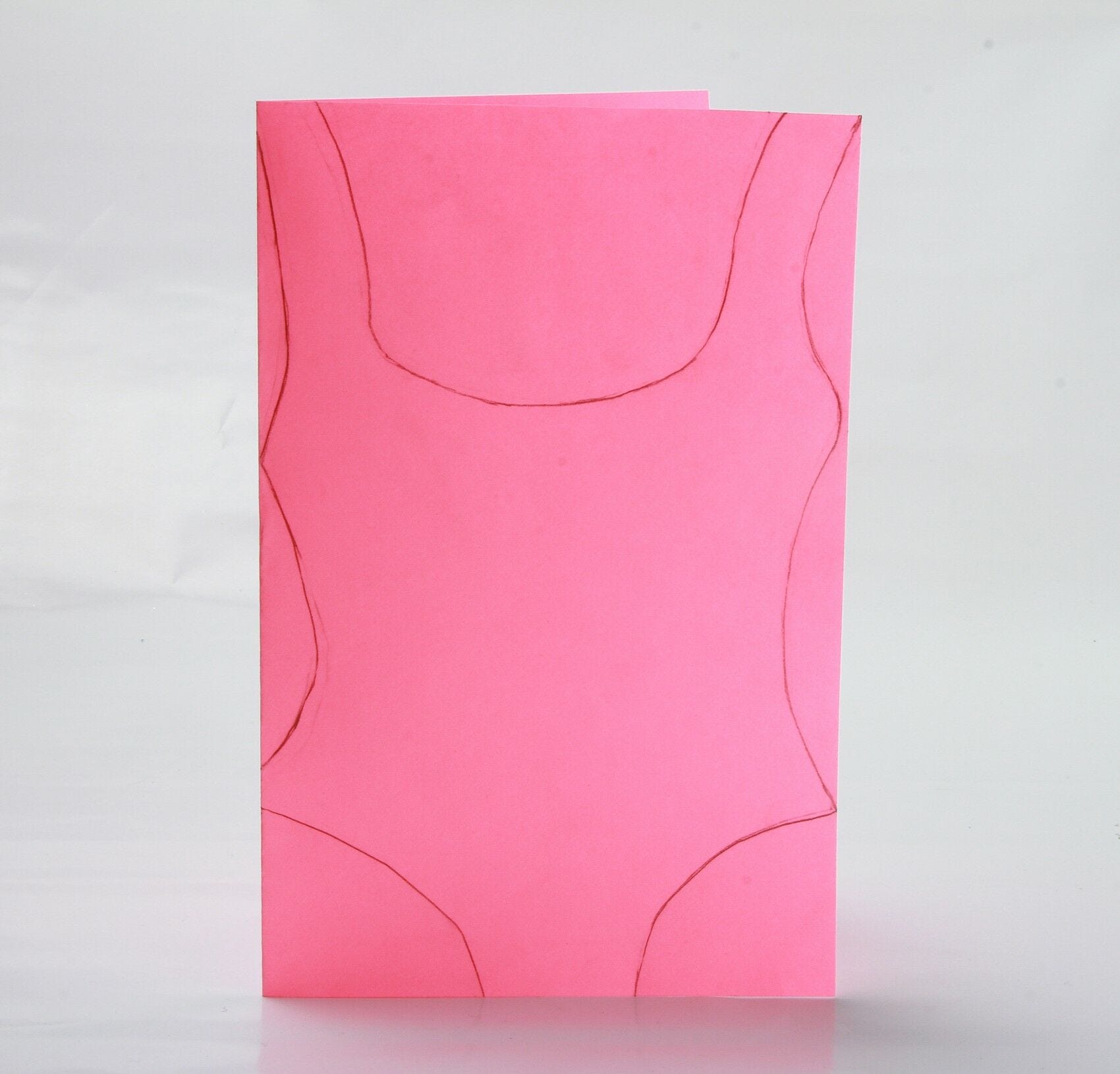 Step #3 
Cut the swimsuit out, then fold a white sheet of paper in half and put it inside your original swimsuit
Step #4 
Glue white paper into the pink swimsuit and party details inside the invitation.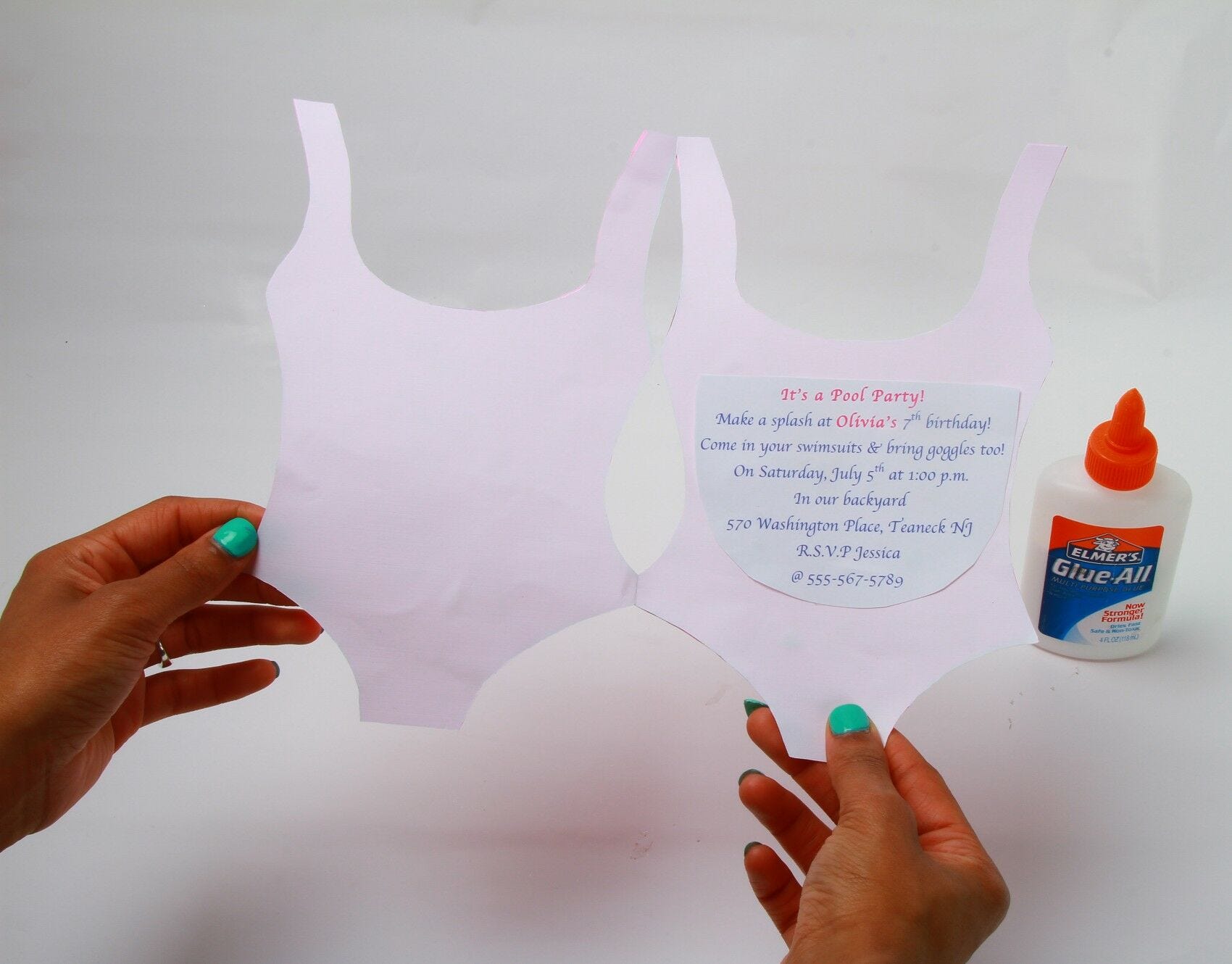 Step #5 
Now that the essentials are done, decorate! Use a hole puncher to make polka dots for your swimsuit, then glue them on.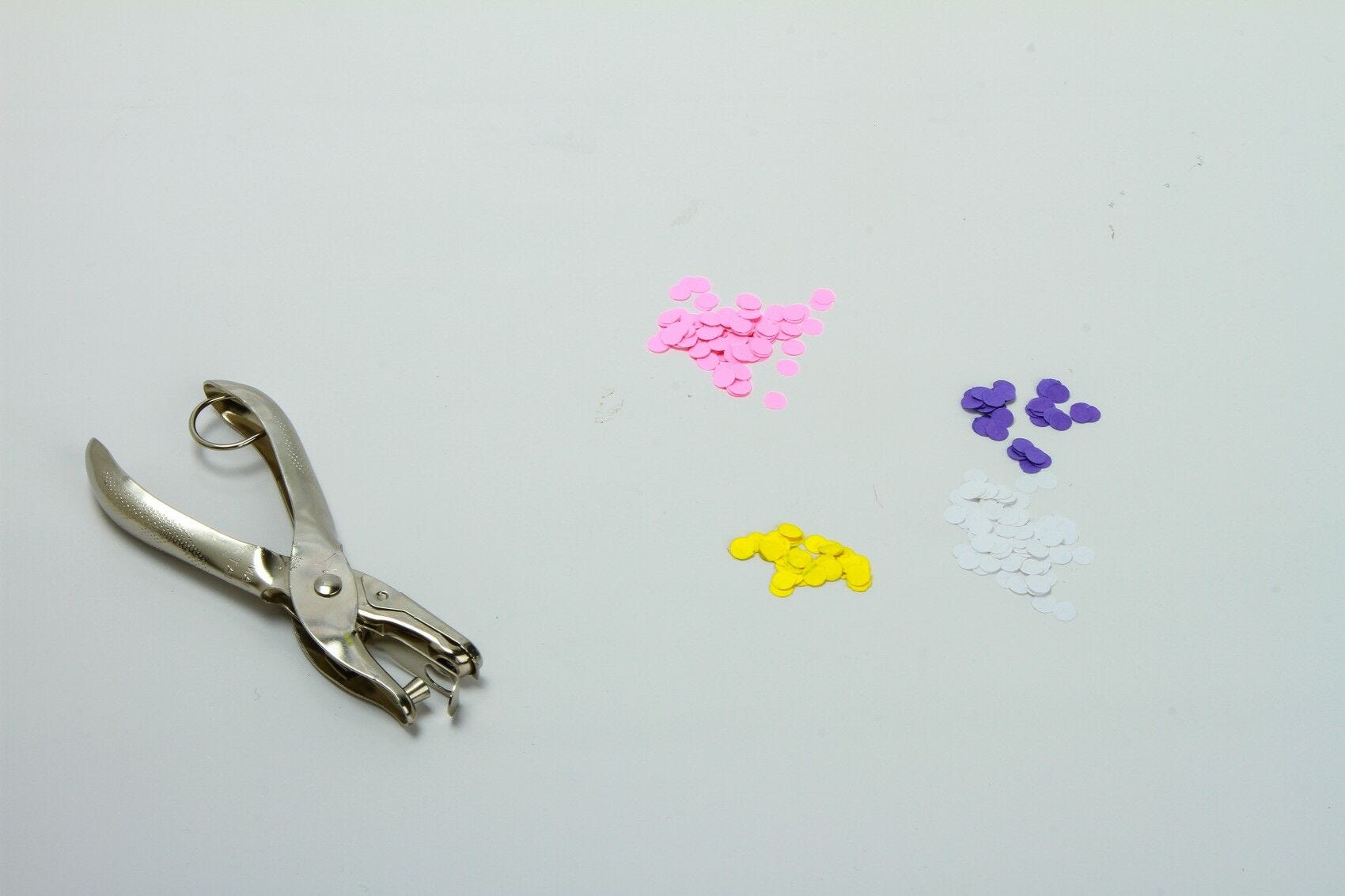 Step #7 
Cut a piece of ribbon and glue it unto the front and inside of your bathing suit for a stash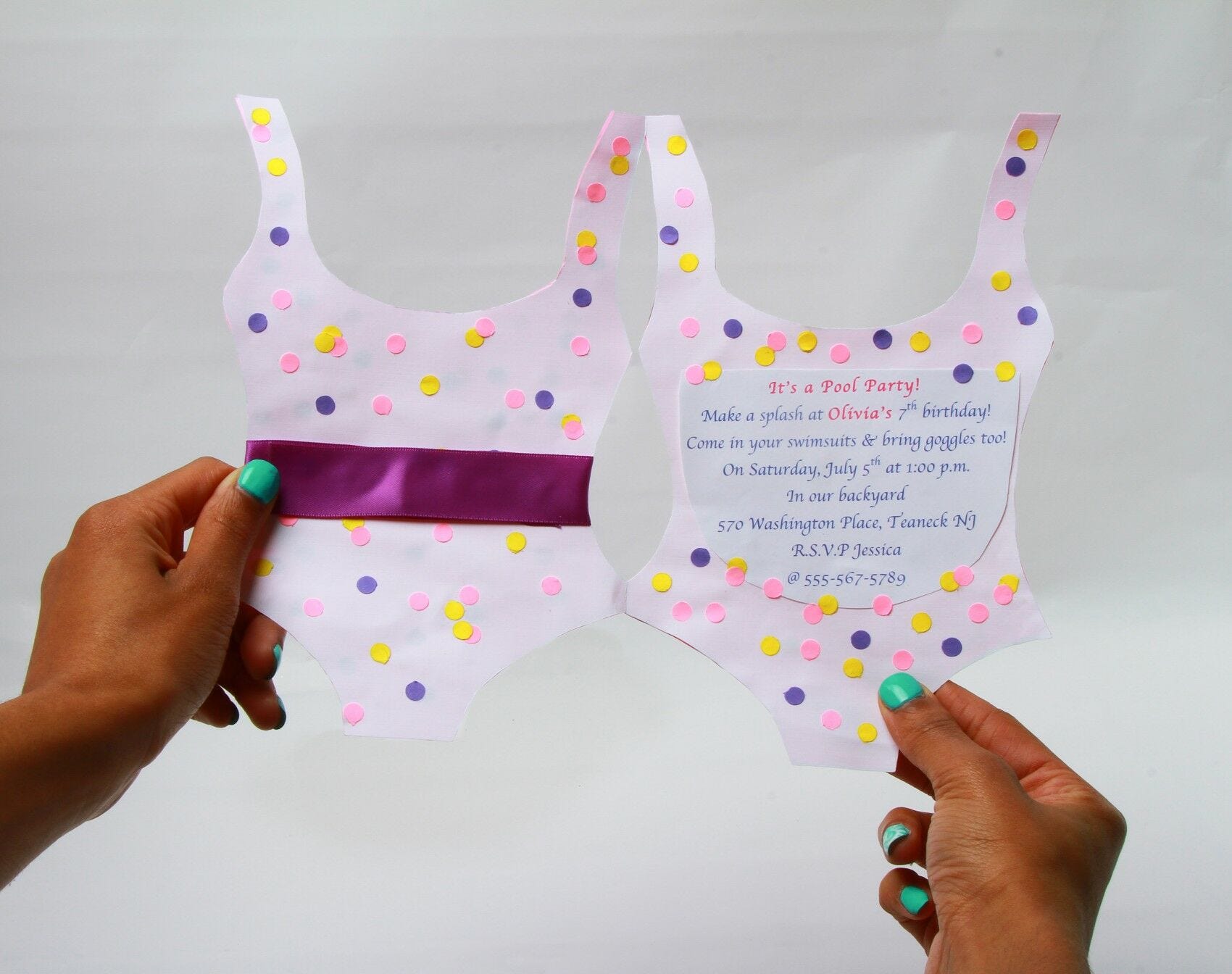 Find the perfect envelope & send these babies out!