So a couple of weeks ago my cousin Dorothy called me up to ask for my crafting expertise. She was planning my baby cousin's 1st birthday party and didn't want to buy the generic Mickey Mouse invites that they sell at the local Wal-Mart. Instead, she wanted to craft each invite by hand but didn't want it to take too long (after all she has a 1 year old running around). After looking around Pinterest, I found this simple Mickey Mouse party invitation idea. We stocked up on our JAM paper and cardstock and this is how we did it.
A DIY Mickey Mouse Party Invitation Idea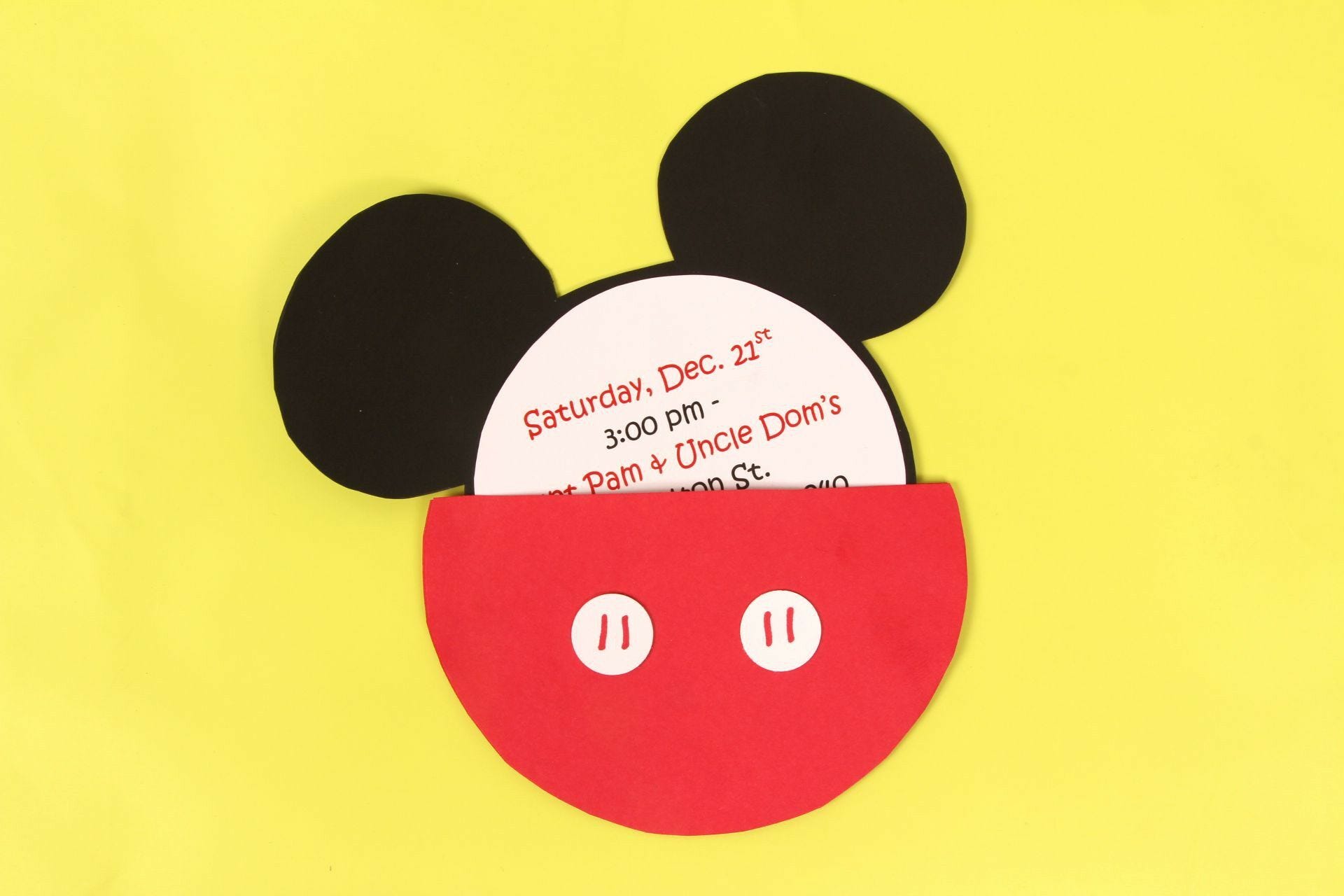 Materials
Black Linen Paper
Red Brite Hue Cardstock
Bright White Pinstripe Paper
Glue
Red Le Pen
Printer
Step One - Making Mickey's Pants
To create Mickey's bright red pants we took an old CD and traced out 30 full circles (to make 15 invitations) on our red Brite hue cardstock. After we cut out the circles, we folded it in half and cut along the crease. This will give you two equal half circles which creates the invitation pocket. Next, we dabbed glue along the edge of one of the half circles and pressed the other on top. Be sure to only glue the edges so you can create the pocket. To create the buttons we took the same old CD and used the inner smaller circle as a template. After we cut them out and glued them to the front we drew two small little lines with our red Le Pen.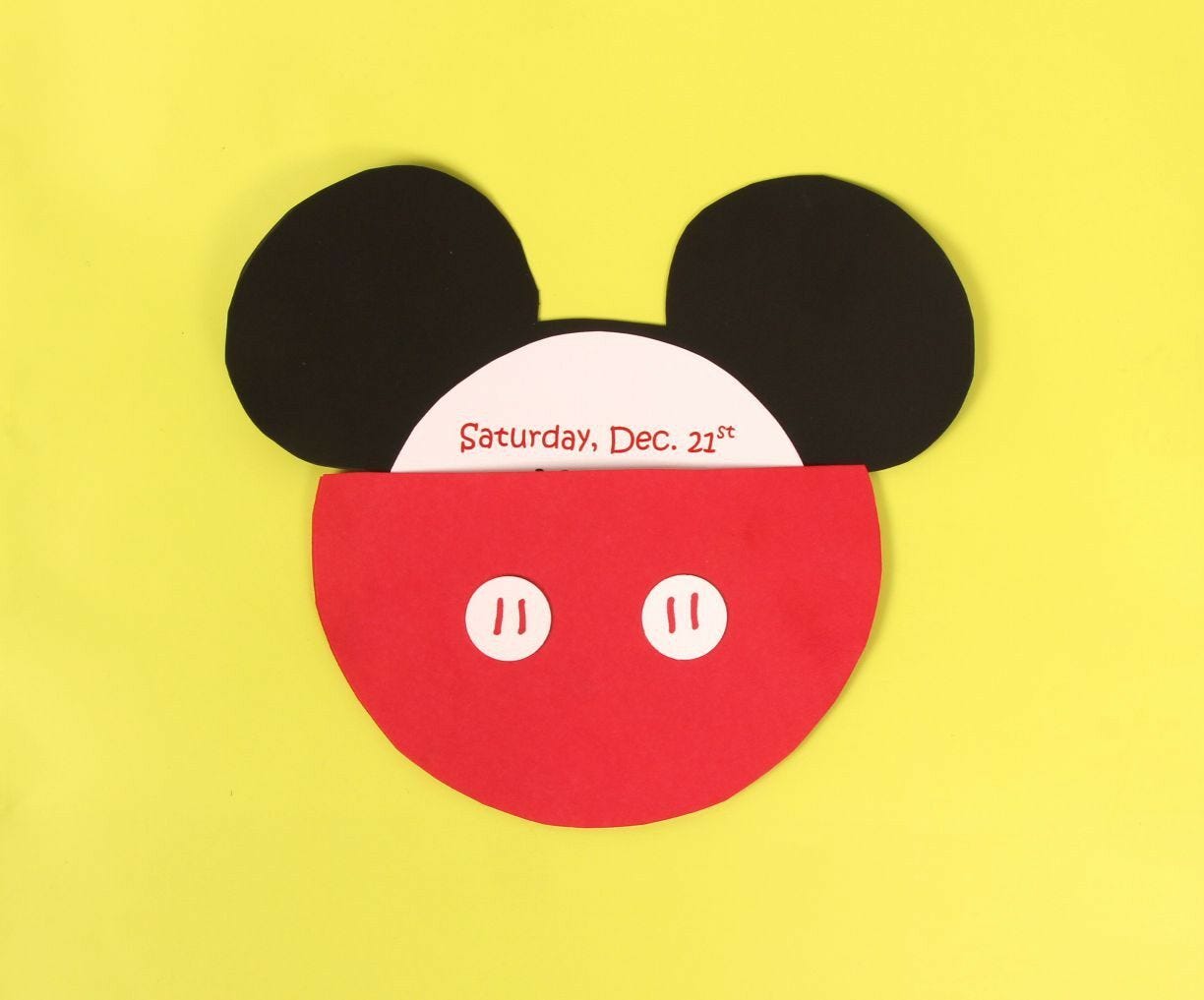 Step Two - Create Those Classic Ears
To create those classic mouse ears we found an easy to use template
online
. Take the sheets of black linen paper and load them directly into the printer. Print the template directly onto the paper (each template will fit on a single piece of paper).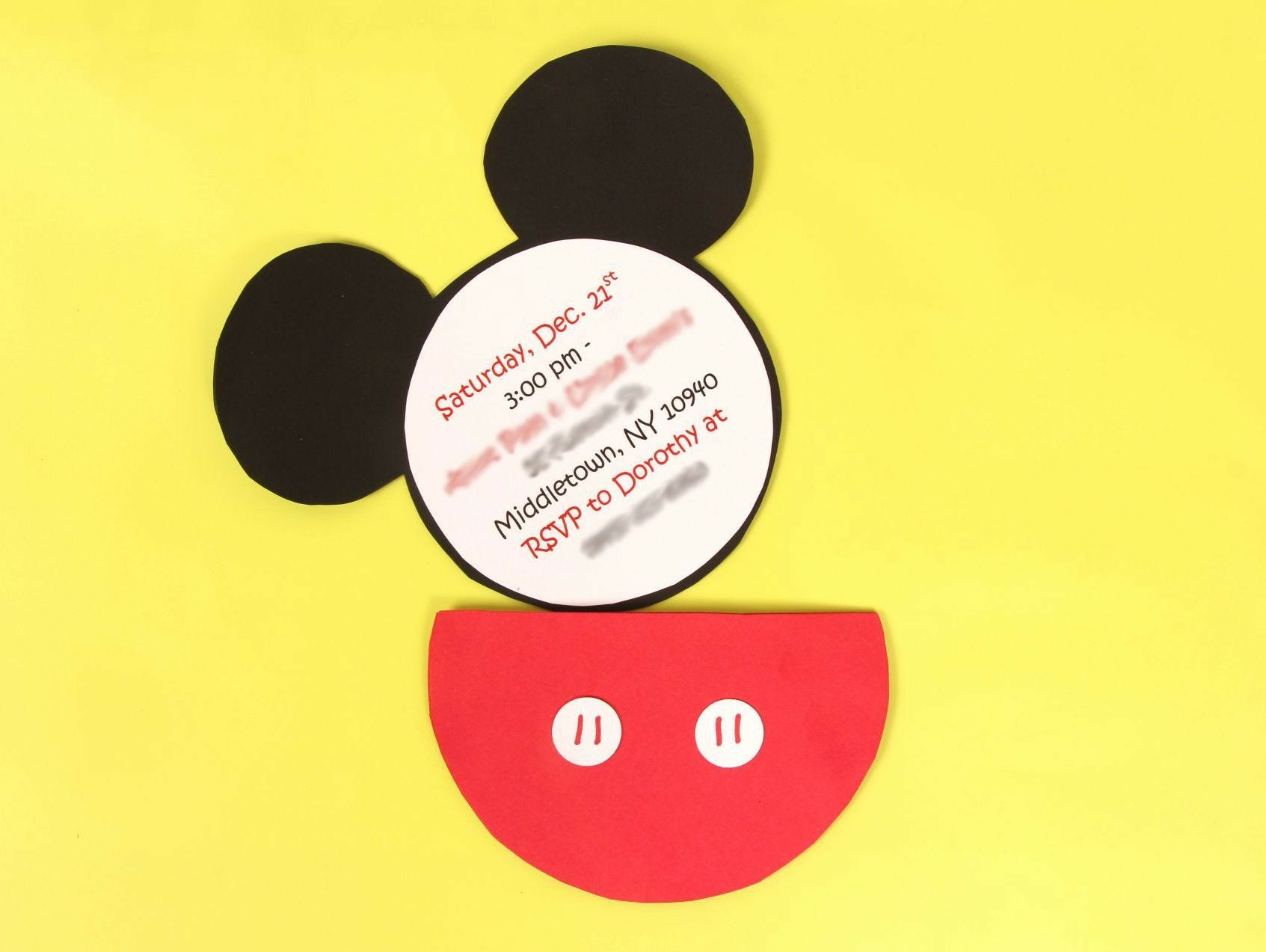 Step Three - Add the Details
To create the white center where the party information is listed we used this pre-measured template as our guide. You can save it on your computer and open in word. Each invitation will need two of these circles. We used the first circle to print the fun party rhyme. We used the other circle for the important party information like date, time, address, etc.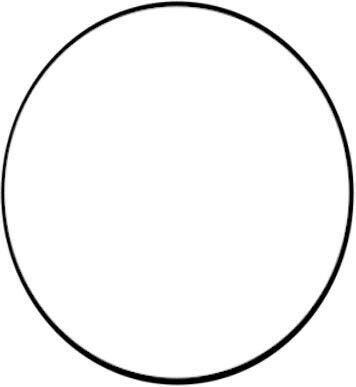 Once we got all the information and font style right, we printed directly onto the bright white pinstripe paper. The last step was to take these circles and glue them onto the front and back of the pre-cut Mickey ears. Once dry, we added the ears into the red Mickey pocket pants.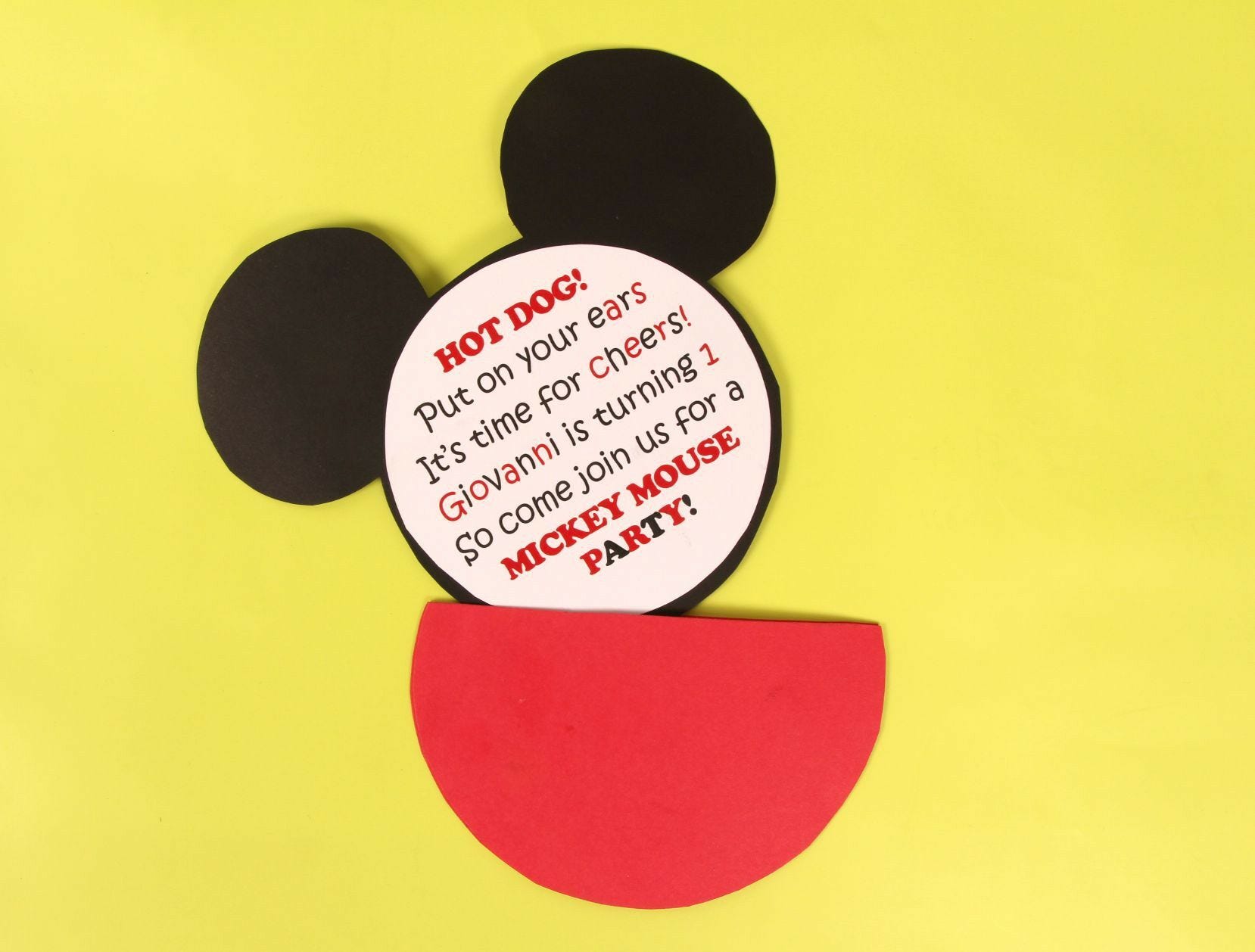 Feeling inspired by this DIY Mickey Mouse party invitation idea? Check out our DIY embroidered card post for a handmade birthday card idea.