DIY Burlap Mason Jar Flower Craft andWedding Ideas
You couldn't possibly think I was finished with burlap ribbon! There are so many other crafts we've yet to explore. You can do so little with it while pulling off lovely scenery. We've shared several ways to wrap gifts with burlap ribbon, but what about for wedding decor?
Are you trying to have a summer wedding in the worst way but your ideas aren't the best? Don't settle, plan your wedding wholeheartedly burlap style! You can make your own decorations and save a ton of money. From your invitations to centerpieces, burlap will make everything look stunning. Everyone has the same adornments at their weddings. Step outside the norm with extraordinary ideas like these:
Wedding Invites
Make your wedding invites with burlap and lace. The lace gives it a romantic, feminine look.
[caption id="attachment_9612" align="aligncenter" width="470"]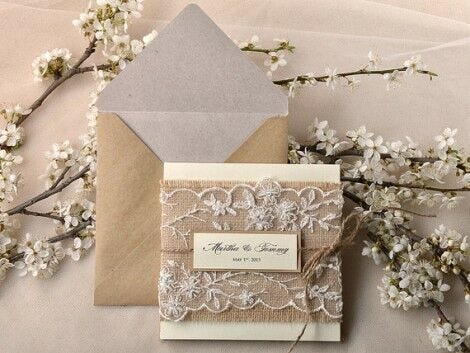 via
Etsy
[/caption]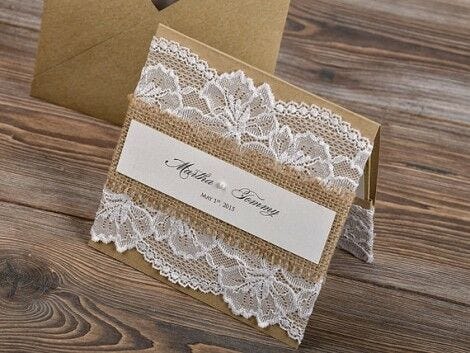 ---
Flower Bouquet
You can have burlap flowers but if you'd prefer the real thing then wrap it on the stems of your flowers.
[caption id="attachment_9665" align="aligncenter" width="400"]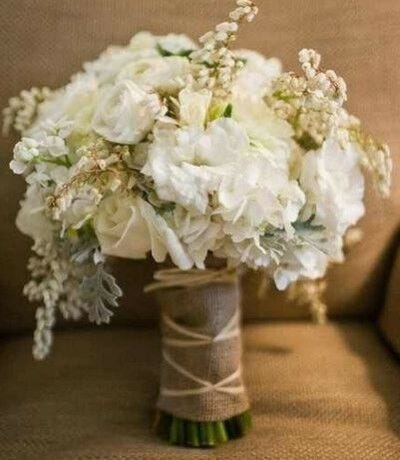 via
Pinterest
[/caption]
---
 Wedding Arch
This wedding arch is the epitome of rustic charm
[caption id="attachment_9675" align="aligncenter" width="350"]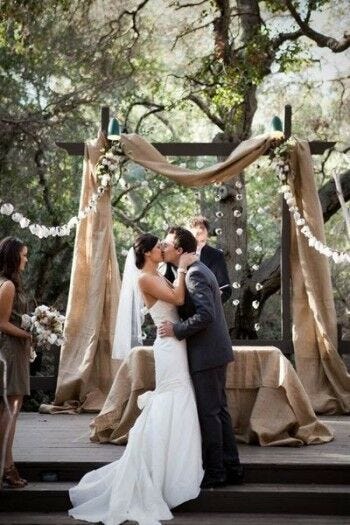 via
Juxtapost
[/caption]
It's also perfect for beach weddings
[caption id="attachment_9672" align="aligncenter" width="380"]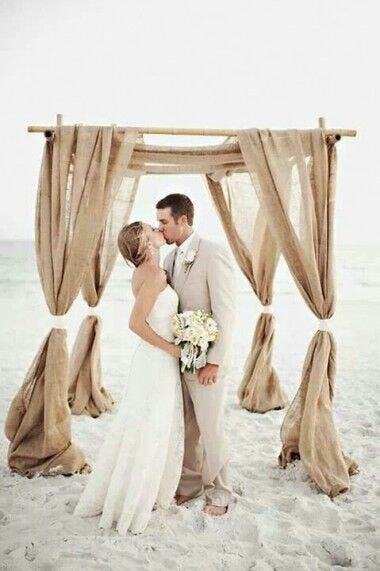 via
Pinterest
[/caption]
Reception 
If you thought decorating was fun for the ceremony then you'll love these reception ideas
[caption id="attachment_9668" align="aligncenter" width="291"]
via
Butterfly Above
[/caption]
Everyone may not have cute signs at the back of their chairs but they'll get a taste of scrumptious burlap
[caption id="attachment_9631" align="aligncenter" width="549"]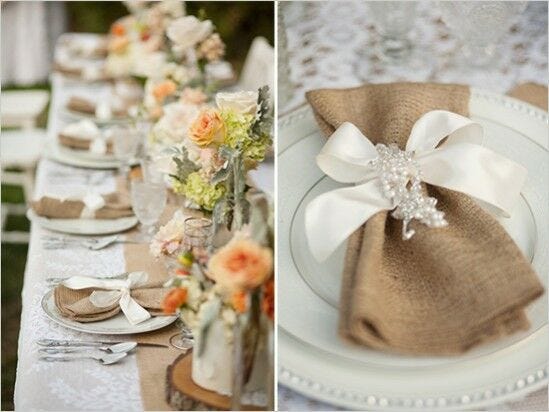 via
Wedding Chicks
[/caption]
You sprinkled it on your plates, so why not the cake? Yes even the cake!
via MODwedding
Last but not least, send your guests home with goody bags! Decorate it however you'd like with burlap pouches.
[caption id="attachment_9635" align="aligncenter" width="560"]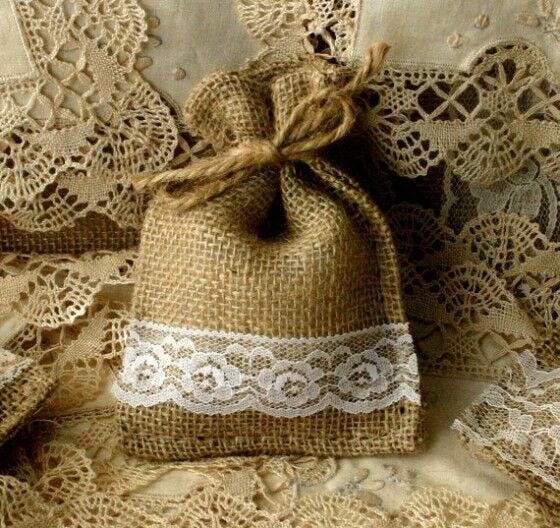 via
Bannerbanquet
[/caption]
You don't have to use every single one of these ideas for your wedding, but how cool would that be? If you intend to have a burlap wedding I say go all the way!
What You'll Need
Burlap ribbon
Mason jar
Flowers
Satin ribbon
Tape
Step #1
Wrap burlap around your mason jar and secure it with clear tape.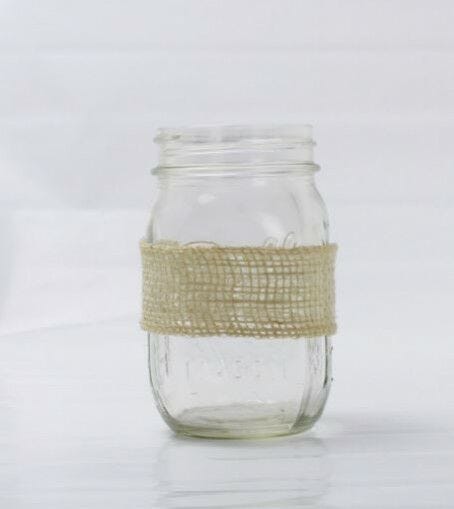 Step #2
Tie a bow with satin ribbon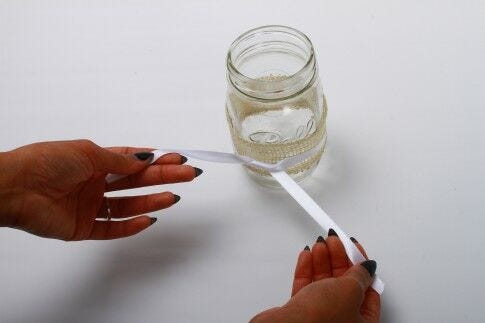 Step #3
Place your flowers inside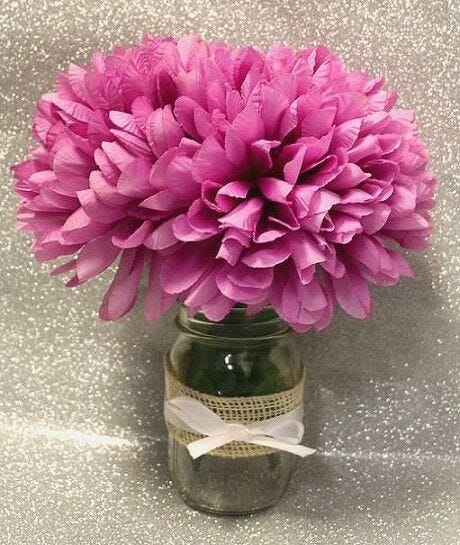 Put your mason jars in the middle of tables at your reception
See, even they're saying thank you to burlap!