Binder Organization 101: 5 Ways Binders Can Improve Your Life
It's almost a new year. Another December when you can make a New Year's Resolution and totally make good on it. Lots of people will swear to go exercise more, eat healthier, get a better job, or quit smoking. That's all well and good, but whatever happened to the importance of organization? Below we will break down how you can effectively use binders to lead a more structured, organized, stress-free life. Welcome to Binder Organization 101!
Note: If you tend to let binders overflow, go with 1 inch binders because you will be forced to clean them out every now and then. Jampaper.com has an extensive selection of

1 inch binders

. The Heavy Duty Plastic Binders (pictured below) are my favorite because both the covers and rings are strong and do not come apart.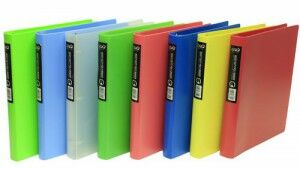 1. Home Information
At my house, we refer to this binder as the "Master Binder." Use this binder for general, important information that the entire family should know:
chores
meal plan for the week
contact information for friends, family members, babysitters
insurance information (health, auto, vision, dental, etc).
schedule for each family member. A simple 8.5 x 11"

dry erase board

will do the trick.
Divide each section with binder dividers to achieve maximum organization. To highlight the importance of this binder, we use
JAM's infamous aluminum binder
.
2. Finances
The number one worry for people all over the world is financial planning and retirement. As silly as it sounds, a simple binder can work wonders for your financial organization. You might want to think about breaking up your binder into the sections below. Every time you spend money, write down the amount in the appropriate section. This may be annoying, but after a few months you will better understand your spending habits and how you can improve them. Eventually you will become a guru of personal finances. Once you reach this point, you may or may not need the binder anymore.
Income. Whether you have a salary or get paid via freelancing, you should make note of each paycheck (after taxes).
Home (mortgage, upkeep, insurance)
Auto (loan, maintenance, insurance)
Food (groceries, restaurant purchases)
Utilities (gas, electric, water)
Health and fitness (medical gym membership)
Travel and vacation
Personal (entertainment, shopping, clothes)
Savings and Retirement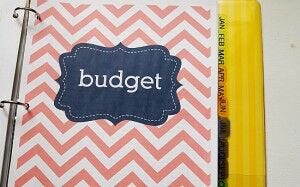 3. Manuals, Warranties, Receipts
It wasn't until after my two-month-old, 110 dollar microwave broke when I realized I needed to have a binder dedicated solely to all the crap that I buy. While it may be tempting to throw all your manuals, warranties, and receipts in a drawer, trust me it is not good form. Divide this binder into these sections:
Appliances (washer, dryer, refrigerator, microwave)
Electronics (electric razor, gaming consoles, computers)
Furniture & Decor(couches, lamps, beds, curtains)
Outdoor (hammocks, lawn chairs, pool toys)
Vehicles
Many of these documents are going to be small, so putting them in the rings won't work. Instead, use 
sheet protectors
!
4. Recipes
If you're tired of rummaging through kitchen cabinets and drawers for your old, coffee-stained recipes, it's probably time for a binder. The first two sections of your binder should be labeled "Favorites" and "Quick Meals" (30 minutes or less). The other sections are up to you. Maybe you can divide it by type of food (American, Italian, Chinese, Indian, etc.). And if you don't include a section for "Food Art," I'll consider your binder a colossal failure.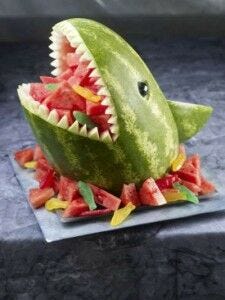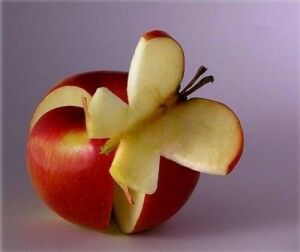 5. Gift Ideas
It's hard to think of gifts for your loved ones. A few months ago, I created a "Gift Ideas" binder so that every time I saw something that would make a good gift for a loved one, I made a note of it in the binder. Then I researched prices, reviews, similar items/services, coupons, and other pertinent information. This year, I was able to complete all my holiday shopping within two hours during Black Friday's online sales. 'Twas a major success.