Avery Tutorial: Printable Business Cards
You're clicking ... you're clicking ... you're clicking ....
Still can't seem to figure out how to print your business cards in Microsoft Word? Instead of just giving you the old "open Microsoft Word and figure it out", here's a rundown on how to print our business cards with no sweat involved (unless of course, you're outside for some reason – it's finally nice out WOO!).
Sorry, Northeastern problems.
Okay so where were we?
Ah yes, printing without the annoyance…
Using a template is pretty simple. For me, it was as easy as typing out my information and putting my sheet of cards in the printer. (Don't worry, I will go step by step).
---
Avery Template (already in Word)
Go to Mailings Tab > Labels > Options

Under Label Options go to Avery US Letter. Under Product Number go to '8376'. To make sure it is correct, look to the right to find the dimensions. (3 1/2 x 2 is the standard business card size in the USA). Now it's time for typing your information out. Highlight what you want to change (let's say your company name), right click, click font and change it up! Font, Font Style, Size, if you want it underlined, if you want a different color, if you want different effects, etc. You can even center your company name by highlighting it, right clicking, clicking paragraph and next to alignment, clicking centered. Place JAM printable business card sheets inside your printer, and click print! That's it!
Here's what I came up with:

Simple and clean right? With our Printable Business Cards in an array of colors to choose from, you'll be certain to stand out from the rest of your peers. Even our white brings out your message perfectly!
---
Avery Wizard (needs to be downloaded)
Want to add an image and/or logo to your card? You can download Avery Wizard for free HERE*!
*Just make sure your Microsoft Office is compatible.
Once this is downloaded, you should have an Avery tab on the top part of your Word document (the toolbar).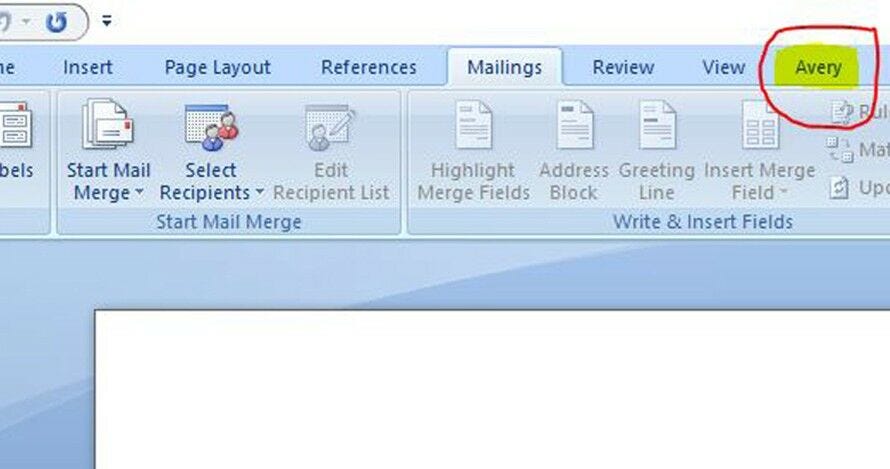 Click the Avery Wizard > Next and this should appear: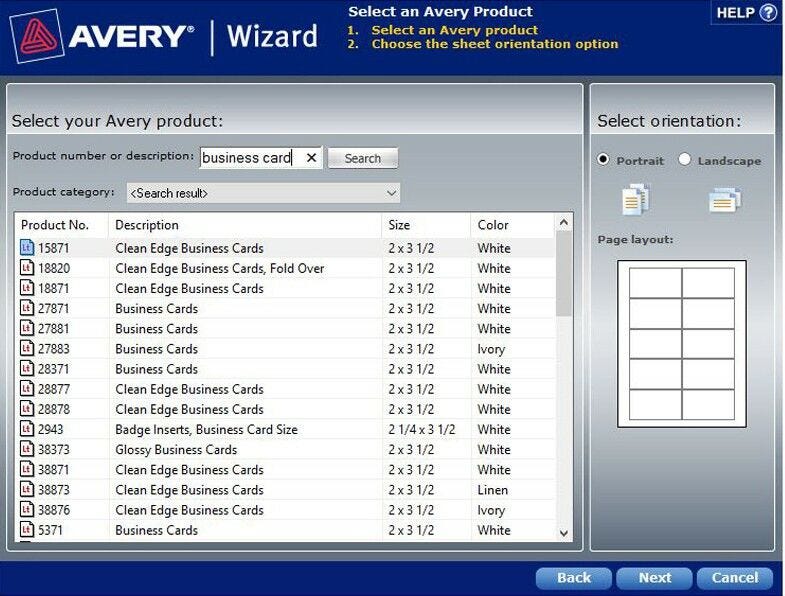 I searched business cards, not knowing the number and found a lot of choices!
Once you're there, you can click either your own custom design or choose one of theirs. I chose one of theirs and starting playing around.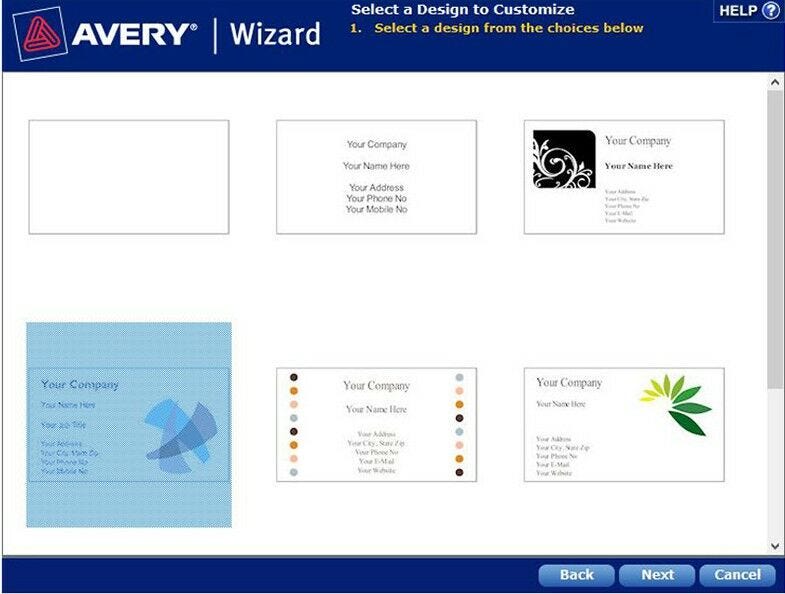 If you want to add your logo, click the small 'Clip Art' icon circled below. It will open your folders on your desktop. So all you have to do is search for the image you want! Your printable business cards are almost ready!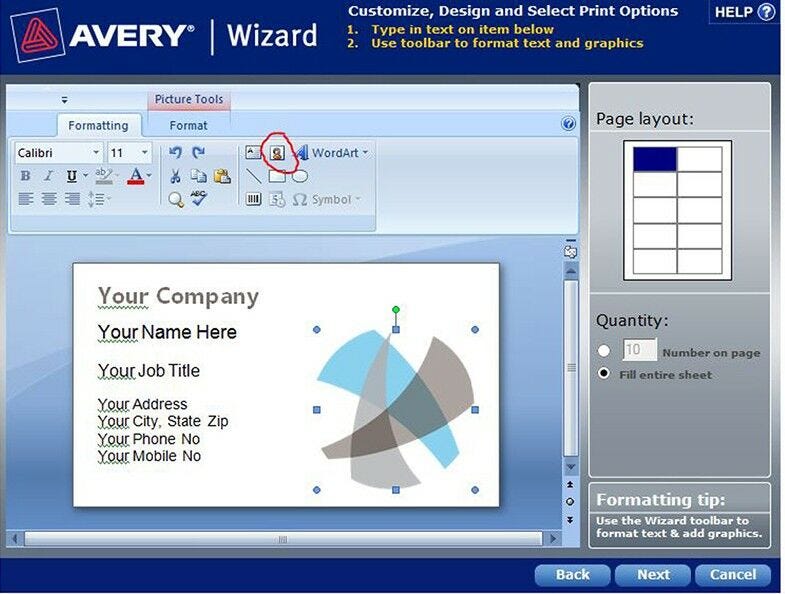 Design once again, this time having all of the options right in front of you!
Here's what I came up with: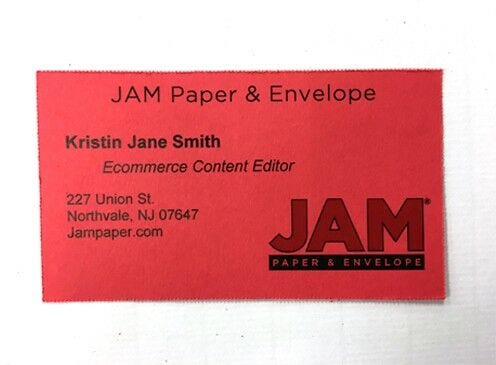 Not bad huh?
You can also add jpegs from Adobe Photoshop/Illustrator! Select the blank option and put your image in, again using the clip art icon. Just remember to use the best quality of the picture possible! This way it doesn't come out all blurry.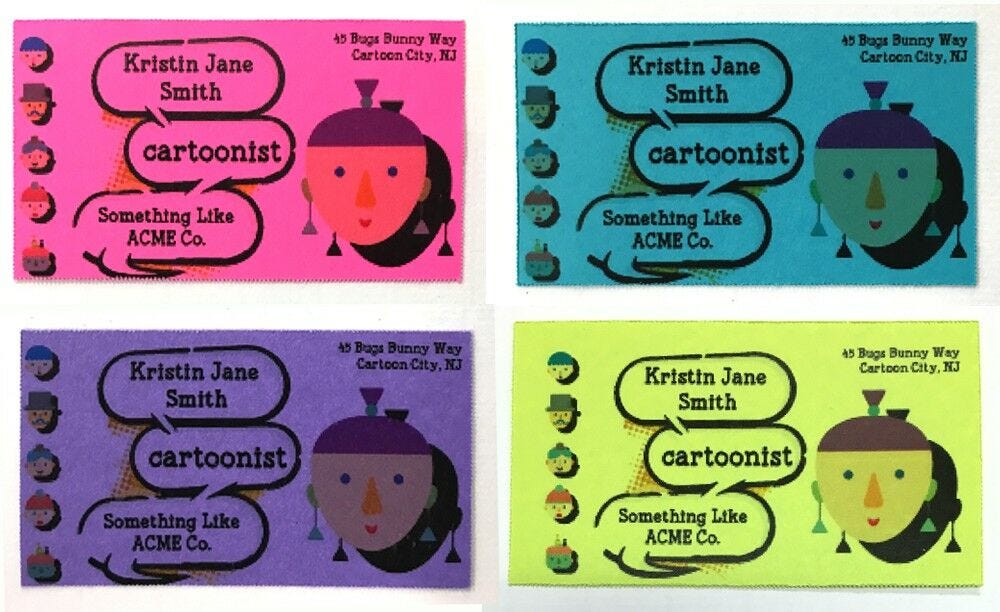 You really can't beat our colors, so shop JAM Printable Business Cards today!
Hope this helped! Have another Avery tip or looking to chat further about printable business cards? Just comment down below! We'd love to hear from you.
Side Note: All of these printable business cards were inspired by some of my dream jobs throughout the years. They are not real places ... except of course the awesome JAM Paper!