When Should You Send a Thank You Letter?
In honor of National Stationery Week celebrate handwritten thank you letters and notes with our gorgeous  Thank You Cards selection. There are plenty of reasons to say "thank you". Show your gratitude for acts of kindness by sending a thank you letter. When I was younger my parents used to make me write a thank you letter after every birthday party or time a friend's mom took me out to the movies.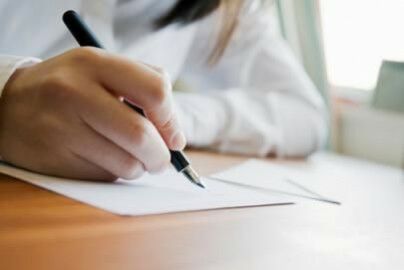 Though thank you letters are less common, thanks to social media networks and cellphones, I think they're more thoughtful and sentimental. Anyone can send an email or text message but sending thank you letters show the people in your lives you really appreciate them. Besides sending emails and texts can be viewed as lazy or tacky. Do it the right way by grabbing a pen and letting the words flow on attractive stationery paper. Thank you letters can be as long as you'd like but are usually two to three sentences. So when should you send a thank you letter? Lets see:
Wedding gifts
It is proper etiquette to send your guests thank you cards within two to three months after the wedding. Thank them for attending the wedding and for the gift they gave you two.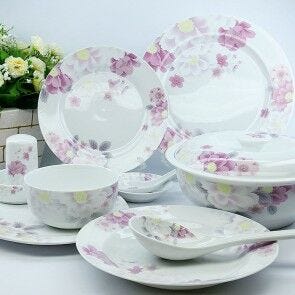 Dear Zachary, 
Corey and I thank you for celebrating the happiest day of our lives to date! Your speech was the sweetest. No one knows us better than you do. Thanks a bunch for getting us the floral china set from our registry. You'll be eating from it this Thanksgiving!
Enjoying the married life, 
Cynthia & Corey
 Baby shower gifts 
Thank your guests shortly after your baby shower. Baby products can be costly so they've done you a great service!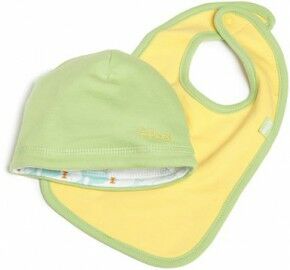 Dear Julia, 
Thanks for not forcing me to reveal the gender of our bundle of joy at the shower. Whew, that was a close one! Wilbur and I love the green and yellow clothing you sent us. Baby Johnson will look stunning in them!
Anxious & Excited, 
Rachel & Wilbur
Congrats Gifts 
Whether you've recently graduated college or got a promotion at work, you should thank others for acknowledging your achievements.
Dear Nana,
Thank you so much for celebrating my graduation with me! I can't wait to enter the real world. I really appreciate my graduation gift and you helping to pay for my new apartment!
Love,
Lucinda
Housewarming Gifts
After receiving all of those amazing housewarming gifts, give your loved ones a thanks.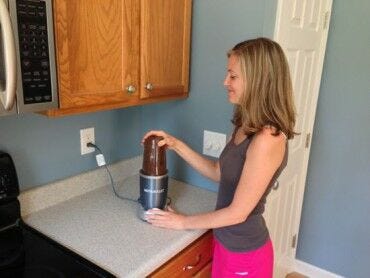 Dear Grace, 
I am in love with my NutriBullet! I literally use it every morning before running to work. You always give the best gifts.
Yours truly, 
Nicole
Recommendation Letters:
Teachers, coaches, guidance counselors, community service supervisors all deserve a thanks for writing you a recommendation letter. Whether you got into the college or not, they took the time to write about your strengths and send it out. Even if you hand them the letter the next time you see each other, it is something they can hold on to and remember they have made a difference in someone's life.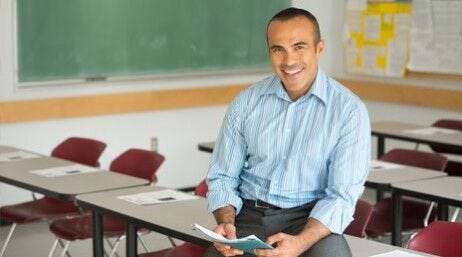 Dear Mr. Watson, 
Thank you for writing a recommendation letter for Rutgers University. I am proud to inform you that I have been accepted! I can confidently say I couldn't have done it without your guidance. 
Sincerely,
Paul
Referral
 You should send the person who wrote you a referral letter with a thank you note. Kindness makes the world go round!
Dear Wendy, 
Thank you referring me for the human resources position at Tidal Waves. I appreciate your reviewing my resume. As you predicted I got the job! 
From, 
Nicholas
Get Well 
Always send thank you letters to the ones who showed concern when you weren't in the best shape. Not everyone will go the extra mile to check on you and cheer you up.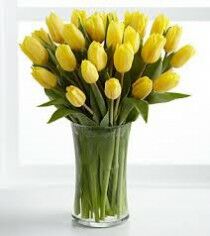 Dear Laurie, 
Thank you so much for sending me those yellow tulips when I was in the hospital. They're are my absolute favorite. I can't believe you remembered! When I fully recover how about you come over for dinner and I make you my famous lasagna. It's been too long. 
Sincerely, 
Claudia
Condolences
When someone dear to you passes away you learn how strong a support system you have. It's important to thank them for stepping up when you needed them most. It does not have to be immediate and can be sent whenever you are ready. If it is too emotional you can also ask a close family member or friend to send them on your behalf. However it is important to show appreciation to the people who are still here:
Dear Joe, 
The past few months have been a whirlwind. It's hard to accept what has happened but I am taking each day as it comes. I wanted to thank you for helping with the funeral arrangements and sending those food baskets. It's people like you that help me see the light at the end of the tunnel.
Love, 
Beth
Thank You For Being You!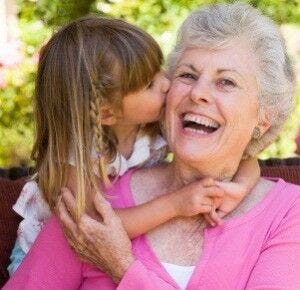 You don't always have to wait for someone to show off their superhuman skills for you to tell them thank you. If you really want to make someone's day, send them a thank you letter just because. It can be your mom, best friend, mentor, tutor, or even your priest. It's the pat on the back they deserve only its in writing!:
Dear Mom, 
I  just wanted to thank you for constantly baby sitting the kids.  I've been really tied up at work and you always make sure they eat and get to their soccer games. Words can never fully express how grateful I truly am to have a mother like you. You are the most selfless person I know!
With Love, 
Carol
Of course you can send thank you notes for any other reasons you see fit. Send a thank you card after birthdays or other holidays. Though love is often expressed through actions, it is always nice to hear and even better to read because you can look at it and keep it forever!