What To Write Inside of Your Christmas Cards
Christmas is upon us! Some of us have our shopping done, and others of us tend to do things last minute. Some of us have sent out our Christmas cards to everyone on the list, and the rest of us are quickly running out of time. What's stopping you from writing and sending holiday greetings? Are you too busy, or is the problem that you just don't know what to say? This later problem is true of many people. The concept of writing a personalized card is always nice, but when putting pen to paper, the mind often goes blank. You may second guess the message you originally had in mind or wonder if your choice of wording is the best. We're here to help you in this struggle of finding the words to write and getting those holiday cards in the mail! To begin formulating the proper greeting within a card, one must ask this simple question:  Who is this card for? Based on the answer to that question, the guide below seeks to help you find the word to write to your recipient. As everyone's relationships with others are different, this guide merely provides suggestions or starting points to assist you in creating your unique greetings! Let's start with something easy.
Cards for Mom and Dad:
If you live far enough away from your parents that you can't be home for Christmas, this may be one of the most important cards you send. However, that doesn't mean it needs to be the most difficult! Christmas is a time to remind people how much they mean to you and to say thank you. Who deserves to hear that more than your parents? Use the card you are sending them as an opportunity to share your true appreciation for all they've done for you and your love for them. If it weren't for your parents, you would never get to celebrate any Christmases. Use a card to make their Christmases brighter!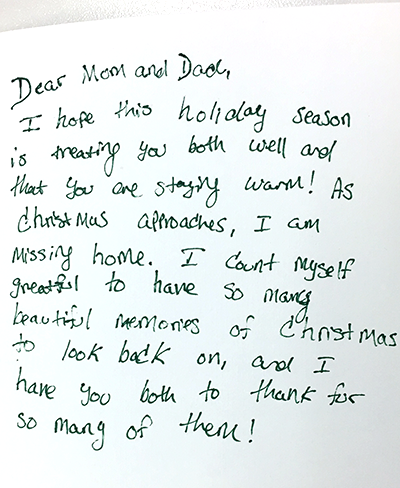 Cards for a Significant Other:
I do hope that this is person you will see at some point during the holidays, but sometimes, in long distance situations, this may not be the case. The tradition of writing love letters is too rarely observed today. Use a Christmas card to bring a bit of this tradition back! Many of us don't tell our boyfriends, girlfriends, or fiances how much they mean to us enough. Wish them a Merry Christmas by telling them how much you love them and why. Thank them for being there for you throughout the year.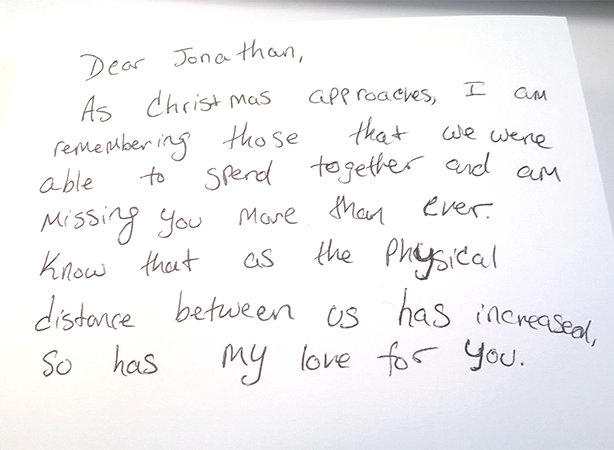 Cards for Siblings:
Some of us live near our siblings and others live far away. While most of us try to get together with family throughout the season, it is not always possible to visit everyone, especially if your family is a large one. That is why it's important not to leave out our siblings when sending those cards! Have fun with this one. This card may pose the most opportunity for the recollection of memories and the use of age-old inside jokes. If you and your siblings, like many, experience rivalry from time to time, this card is a great way to remind them that you still love them and to remind them how much they mean to you as parts of your family and your first friends.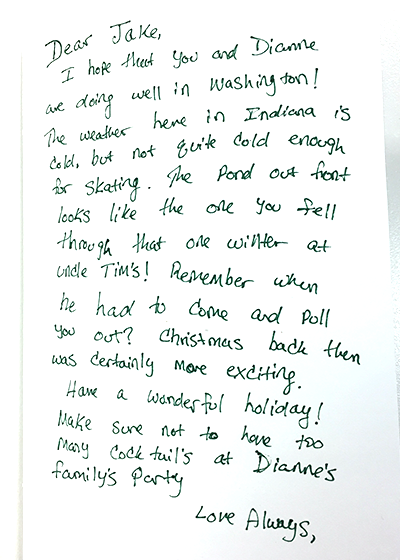 Cards for Extended Family:
If, like me, you do not stay in very close contact with aunts, uncles, cousins, and the like, this one can be challenging. Even though these individuals feel far from us, they are still, in fact, family.  This Christmas, let them know that even though they may not hear from you often, you are still thinking of them and are wishing them well.  Make your message within these cards as genuine as possible. Maybe even call up mom and get some information on what's happening in Aunt Carol's life. The added congratulations on her new promotion could be a meaningful touch!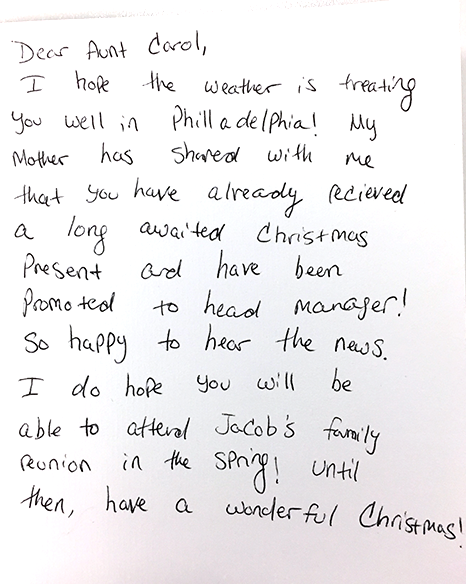 Cards for Friends:
Though all friends are different, these are usually the most casual cards you will write. These cards can be written almost as if you were talking to your friend on the phone. For friends with whom you have done pretty well keeping in touch with, simply tell them that you hope they have a great Christmas and Holiday Season! For friends who have fallen out of touch, use your card to write a brief letter. Give them some updates about what is new in your life and show an interest in theirs. This card may be what is needed to rekindle the friendship!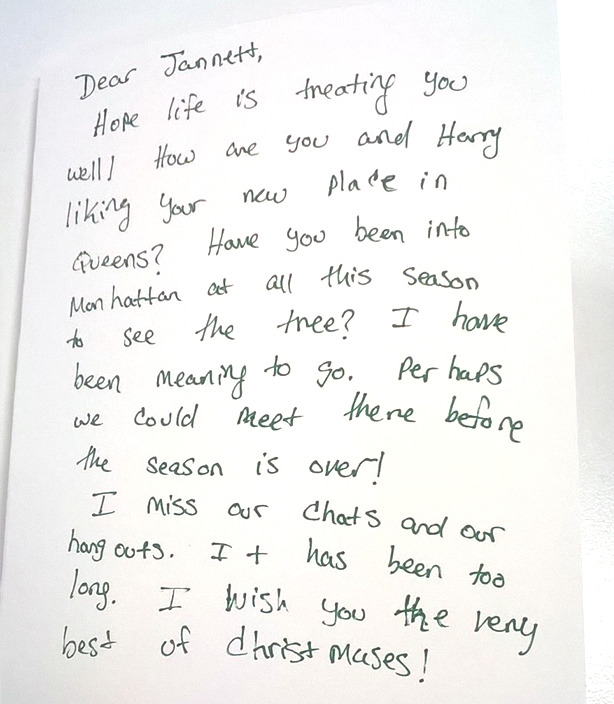 Cards for Co-Workers or Business Associates:
This may the most difficult writing card task. Cards for those in your place of work must be somewhat formal, but not to the point of seeming cold or insincere. In most cases, it is best to keep the greetings within these cards short and sweet! Begin with "Merry Christmas", "Happy Holidays", or the like and follow this up with a sincere well wishing! It is okay to acknowledge the fact that you may not know each other well. Just because a statement such as "Hope your holiday season is happy and safe!" may be very general, that doesn't mean that it is not sincere!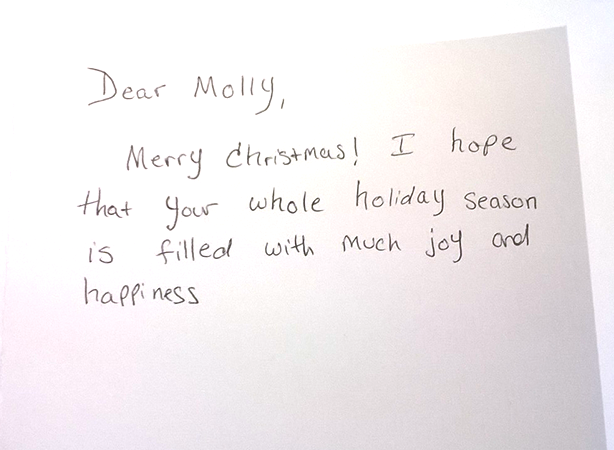 It is my hope that this guide has helped you in sending out your Christmas greetings! Do you have any tricks or idea for writing great holiday cards? If so, let us know in the comments!