What Paper Should I Use for Brochures
Are you starting a new business, informing loyal customers about a new product or service, trying to reach new customers in a new area? Then you are most likely going to use brochure to do so. With all the options out there you probably find yourself asking "what paper should I use for brochures." We've made the process of making your own brochure easier, by narrowing down the choices for you into four main factors:
Paper Weight
When it comes to the weight of the paper you want to use for the brochure there are two main types: Paper Stock & Card Stock. Each has their own unique style & benefit.
Paper Stock
This is your average computer paper with a thickness of 20-28 lbs.


Lighter to carry (if you're handing out your brochures personally)


Inexpensive


Lightweight and easier to fold


Easier to mail via envelopes


Card Stock
This paper is thicker than average writing paper but thinner then paperboard. Think of the paper used in scrapbook pages or for postcards.


Durable & higher quality


Can be mailed without envelopes


They can stand upright on a surface to be displayed


Won't develop crease lines


Finish
Once you have settled on how thick you want your brochure to be, next you need to decide what type of finish it will have. Paper finish refers to the texture of the papers surface. There are two main finishes typically used in brochures: Glossy & Matte.
Glossy
This paper has been coated by a compound to give it a smooth, shinny appearance.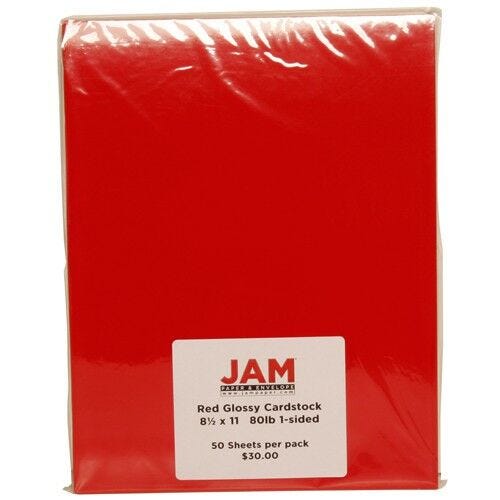 Best for brochures with a lot of images


Shinier & high quality finish


More vibrant colors


Longer lasting


Coating seals in images which make for sharper images


Matte
This paper is also coated but without luster or gloss, giving it an untreated look.


Best for brochures with a lot of text


Non coating prevents smudges & finger prints


Less glare making images appear softer


Used by most professionals


Color
The paper color you choose has to reflect the type of message you are promoting. There is no wrong answer here. Most business brochure are printed on plain white paper. You can use this for a professional and clean look. However, you don't have to shy way from bright hues. If your company has a distinctive color scheme, then incorporating these colors into your brochure is a great way for your clients to remember you. If you have an environmental business, a recycled brown Kraft brochure or earthy green one can accent your motto. With so much promotional material out there, a little creativity can go a long way.
Size
Like paper color, there is no one choice when it comes to the size of your brochure. Within the business industry there are three popular brochure sizes: Letter, Legal & Tabloid. Letter is the most popular.
Letter (8.5″ x 11″)


Most commonly used for the "tri-fold" brochure


Easily mailed


Fits in most brochure racks


Legal (8.5″ x 14″)


Used  for the "tri-fold" brochure


Extra 3" in length


Tabloid (11″ x 17″)


Used as a half-fold brochure or menu


Our Suggestions:
Now that you have a better understanding of the basics, you can start to create your impressive brochure. Good luck! You'll never have to ask again..."What paper should I use for brochures?"