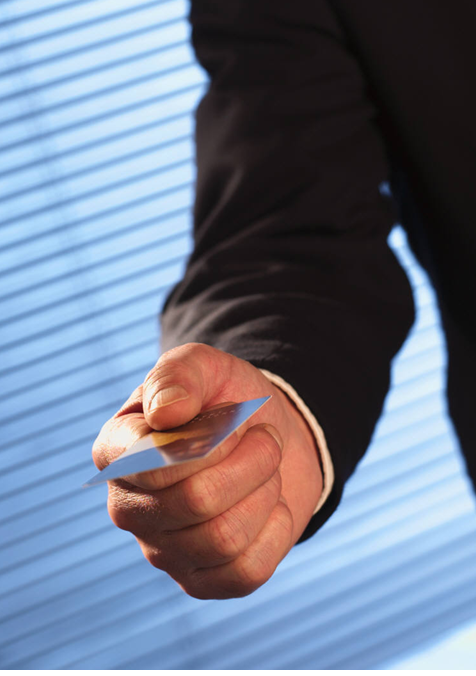 Business cards serve as a tangible memory aid for potential customers, clients or employers. They are used in every profession from your local florist to a CEO of a fortune 500 company. There are a number of styles and printing options available when creating your businesses cards. So we have broken down the best practices when printing new business cards to make it a bit easier.
Weight
To make sure people take you seriously as a professional, you cannot use plain old computer paper for business cards. You have to invest in some high quality card stock. We suggest a nice 80 lb linen cardstock. This paper is thick enough that it will feel expensive, yet thin enough to fit in most home printers.
Color
There is no right answer for this; it all depends on your business card design. If you are going for a simple professional look, then a neutral color paper would work best. White, light gray, ivory, or creams are all simple choices for professional looking business cards. If you plan on printing a bunch of colored images or text, then plain white paper is the best choice for you. This way it won't distort any of the colors in your logo, design, etc. Again, it depends on your business.
Printing Styles
There are a number of different printing techniques used by professional printers that can give your business card a much needed edge. Here are our top 5 picks.
Embossing/Debossing – Embossing a card creates a raised impression on the paper, while debossing has the opposite effect in that it creates an indented effect on the paper.
Letter Press – This process is somewhat like an old school typewriter. A template of raised letters or design is coated with ink and then pushed down onto the paper/cardstock.
Foil – A thin foil layer with pre-cut lettering or designs is added to certain sections of the paper by applying heat.
Die Cut – This involves using a die (pre-cut metal blades) to cut out certain shapes or lettering on the card.
Thermography- Ink is pressed onto cards, and while ink is still wet, a powder is added to certain sections of the card. The powder is melted and causes a raised effect.
Homemade Business Cards
Printing
If you're a smaller business who can't afford to have your cards professionally done, you could always print them from your home computer. There are a number of
websites
that offer business card templates that have preset margins and layouts to make printing easier. One sheet of our
printable business cards
creates 10 perfectly spaced cards. These printable business cards come in a light cream linen 80 lb card stock. They measure 3 ½ x 2" and are perfect for an Ink Jet or Laser printer.
Content
Like I stated before, your business card can include whatever information you want as long as it's relevant to your business. If you own an online business without a store front you may not need to add an address, but instead highlight your website with a bolder font or color. Here are the basics to include on your business card:
Company Name
Name
Title
Phone Number
Address
Email address
Website
Logo
Bonus Tip - Keep cards fresh and clean by storing them in a 
business card case
. These cases are so slim and lightweight that they can fit easily into your pocket or bag.