What Envelopes Should I Use for Applying to College?
Right about now many high school students are applying to their dream schools for the Fall semester. Though many of them may have the help of their schools guidance counselors or older siblings, there are still some who will have to complete the process alone. So we thought we would offer some advice on the subject.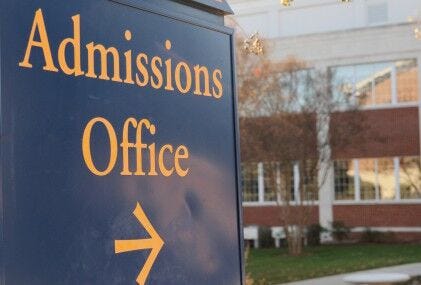 We found this helpful college application checklist from
collegeboard.com
. It lists all of the application tasks, paperwork, and deadlines all on one convenient print out. Though many of the steps can be completed online, there are still some steps that require you to send in certain paperwork. So here's where our expert advice comes in when answering the question of "What Envelopes Should I Use for Applying to College?"
What Envelopes to Use for Applying to College
There are three basic times you will need to send your potential college paperwork.
Transcripts
If you are applying to college directly out of high school then they will require your high school transcripts. Most of the time your school will mail this directly to the college itself. You can however, opt to mail your own transcripts. You will still receive these from your high school in a sealed envelope. DO NOT OPEN IT! They will be rejected for possible tampering.
[caption id="attachment_4827" align="aligncenter" width="300"]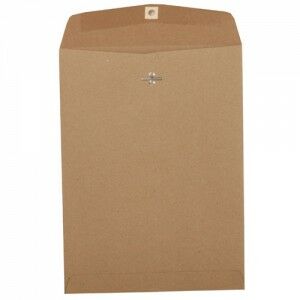 9 x 12 Open Ended Envelope - Used for Mailing Transcripts[/caption]
In other cases your high school may require you to bring in your own envelopes for the guidance counselors. (Think about it. If every student applies to 5 schools, that's a whole lot of envelopes out of the school's envelope inventory). The standard envelope to use when mailing transcripts is a
9 x 12 open ended envelope
, preferably with a clasp.
Letters of Recommendation
The next step is acquiring 3 letters of recommendation. This can be from a teacher, a guidance counselor or an employer. You should ask them 2 months prior to the due date. The standard sized envelope for mailing letters of recommendation is a
#
10 security envelope
.
[caption id="attachment_4371" align="aligncenter" width="300"]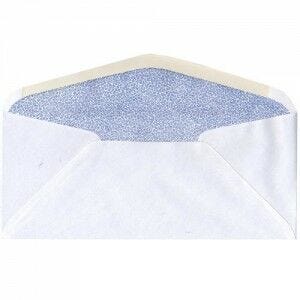 #10 Security Envelope - Used for Mailing Letters of Recommendation[/caption]
It is also best practice to:
Have the address of the college already filled out

Add 2 stamps to be sure they wont have to pay for additional postage

Use a peel and seal envelope so they do not have to lick the envelope as a courtesy
Personal Statement or Essay
This is typically the last part of the application process. It is your statement to the college as to why you think you will be a good fit and they should accept you. These are typically done online now, but there are some cases where you still have to mail it in. This essay is usually 650 words or 1 page length single spaced, so a standard #10 security envelope would suffice.
We hope this post has made your college application process a little bit less stressful. And don't forget you can always stock up on your college school supplies at
JAM
once you're in! So...you should know the answer when somebody asks "What Envelopes Should I Use for Applying to College?"