What are merchandise bags used for?
Merchandise bags can be used for professional or personal purposes. They are cute and petite yet reliant and strong. So don't be afraid to put valuable products inside one of these. We've got them in 22 vibrant colors, meaning there's one bond to match your personal taste.
Check out the various uses merchandise bags possess and how you can incorporate them in your life. They tend to make everyday tasks convenient and is an effortless way to keep organized. Whether you plan to use merchandise bags for home, business, or special events; you'll be pleased with its versatility.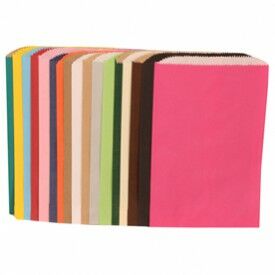 Business 
Merchandise bags are the perfect way to advertise your business. You can buy them in the color of your company and print your logo on them. Are you familiar with word-of-mouth advertising? Think of this as a similar approach except you'll be using a different body part to do the talking.
 Besides, actions speak louder than words. Keep your business name and logo fresh in customers' minds by putting it right in to their hands. They'll keep coming back for your great products and to get a cool bag!
---
Cards/Stationery 
[caption id="attachment_9488" align="aligncenter" width="320"]
via
Charm & Grumption
[/caption]
Rather than putting your customers' Happy Birthday cards and envelopes at the bottom of gigantic plastic bags, stick little cards or stationary sets in more custom fitting bags.
---
Gifts/Party Favors 
[caption id="attachment_9484" align="aligncenter" width="320"]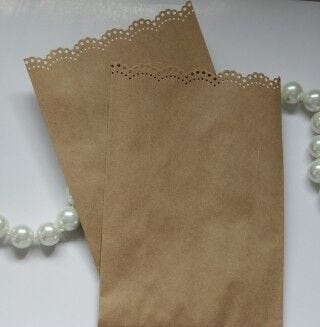 via
Etsy
[/caption]
For birthday parties or other events, give your guests their party favors in merchandise bags! Jazz your bags up by adding ribbon or lace and decorate the outside of a bag with stickers or glitter. Or use a pattern punch to give it some flair. You can also put little gifts to your loved ones in one of these babies.
---
Candies & Treats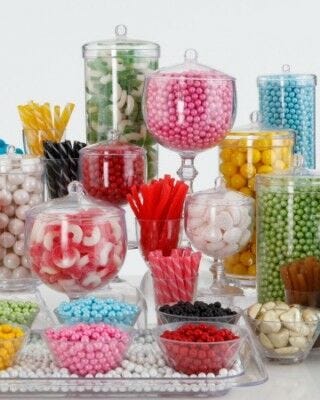 Are you running a bakery or candy store, or maybe you're just one of those people who love to create yummy treats for your others, package them in merchandise bags. The quicker they get their hands on delicious goodies the better. It may be too early to be thinking of Halloween but if you make personalized candy bags for each trick or treater, then these are your bags!
---
Jewelry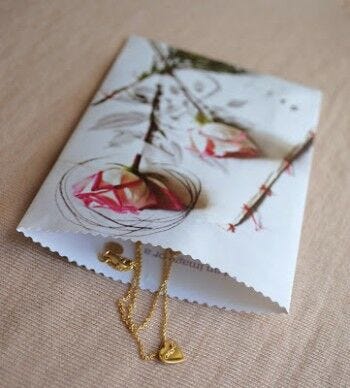 Whether you are selling jewelry or are giving it to someone as a gift, these little bags will ensure they do not get tangled or lost in regular shopping bags. How annoying would it be to go to a store and the salesman jumbled all of your clothes and jewelry together? Jewelry can be delicate and digging to find it at the bottom of clothes and shoes could be damage enough.
---
Scrapbook Materials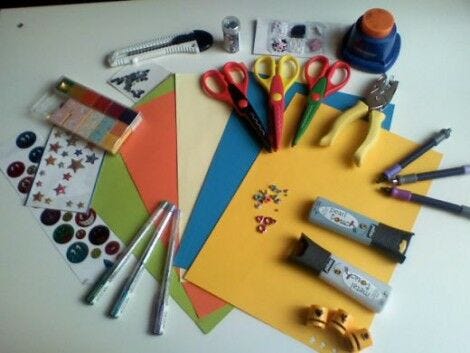 Need an easy access place to store your scrap-booking supplies? Preserve each bag for your stickers, stamps, stencils, and photos. Label them so you immediately know what exactly is inside!
---
Sewing Supplies 
Do the same for your sewing materials. Put buttons, thread, needles, pins, scissors, measuring tape, and more in merchandise bags before you just toss them into a large bin. This way everything will be organized and your supplies won't get tangled together.
---
Planting Seeds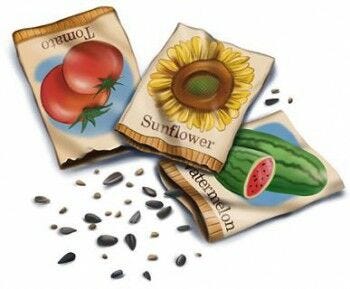 You've got your seed packets but until you plant them in your garden, do they really have a home? Don't misplace these tiny packets in miscellaneous places, when you're ready for an afternoon of gardening be ready with merchandise bags!
---
Tea Bags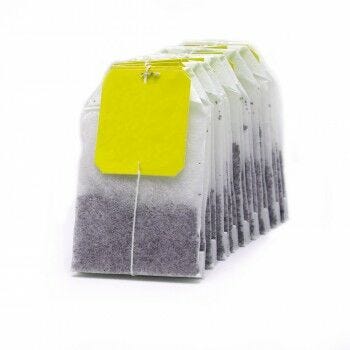 Not everyone is too keen on keeping the large carton their teabags come in. Any who, if you're one of those people then place your tea bags in merchandise bags and write the flavors on the outside of them. They're cuter and smaller than tea packaging and unlike tea boxes, you can travel with them anywhere!
---
Teacher's Stash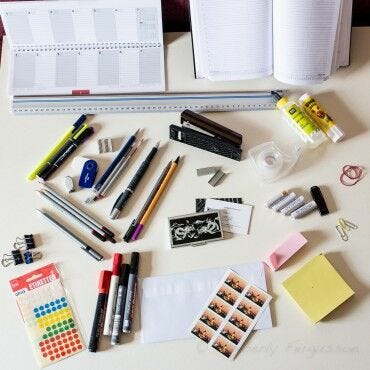 Teachers have their needs and should be able to reach into their stash and have supplies there. Put chalk, erasers, paperclips, stickers, whiteout, stamps, and whatever else you don't want your students to snatch. Such an easy solution to prevent you from losing your precious supplies. However, merchandise bags don't have to be a device for the things students cannot touch. Teachers can also utilize these bags for classroom crafts and holiday gift bags filled with candies and treats.
---
Make it Your Own!
You've got the notion now put it in motion! You know what you can do with them, but how will you let them define you? How about printing out a logo or funky design? Or keeping them plain and giving them handles?