Planning a wedding is hard. Between floral arrangements and bridesmaids dresses, things can get a bit overwhelming. Many times brides are not sure what information they need to mail to their future wedding guests. So we created this wedding invitation check list to make the process a bit easier.
Wedding Invitation Check List
#1 Save the Dates
These should be the first piece of wedding information you send out to your future guests. General rule of thumb is to mail them out at least 6 months before the wedding so guest can have time to make travel arrangements.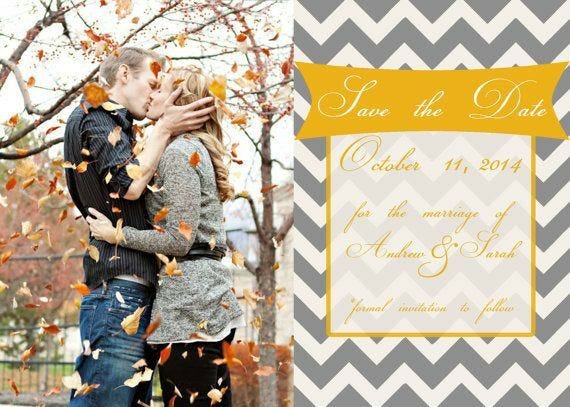 Save the Date Envelope Recommendation
With these, people tend to get a bit creative. Some popular designs are tri-fold cards, circle cards, or even magnetic cards. They can be any size or shape. The standard size card is around 5.25 x 5.25, so we recommend using an A7 envelope (5.25 x 7.75).
#2 Wedding Invitations
Nowadays wedding invitations come in all shapes and sizes. So the style of invite you choose will determine how you send them out. They typical wedding invite has the dimensions 
5.25 x 7.75
.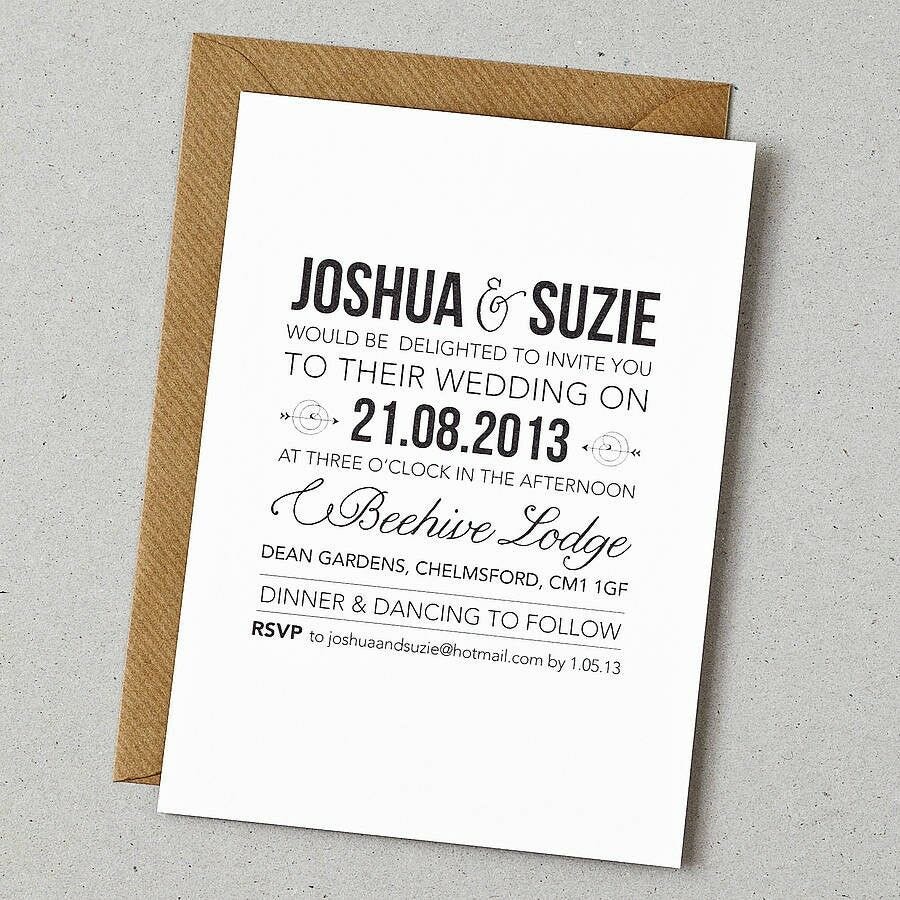 Wedding Invitation Envelope Recommendation
When mailing out wedding invites, you will have to determine the size of the envelope you need by the style and information you are mailing your guest.
There are 4 basic things you will include when mailing a wedding invitation:
Actual Invitation
Reception Card
RSVP Card and Envelope
Map/Directions
In total you will need three envelopes. One for the response card, one for the invitation and reception card, and one big one to enclose all of these key pieces. For this big envelope, we suggest an
A8
envelope since its dimensions (5.5 x 8.125) are slightly larger then the average wedding invitation.
#3 RSVP Cards
These cards are given out with wedding invitations. The guests send them back letting the couple know if they will be attending the wedding or not. They are typically smaller and less detailed than any other invitation mailing item.
RSVP Card Envelope Recommendations 
They do require their own pre-stamped envelope. The smallest envelope that the post office will mail is an
A1/4bar
envelope.
#4 Thank You Cards
This is the last piece of wedding mail you will need to send. These should be addressed to each guest personally and be hand written.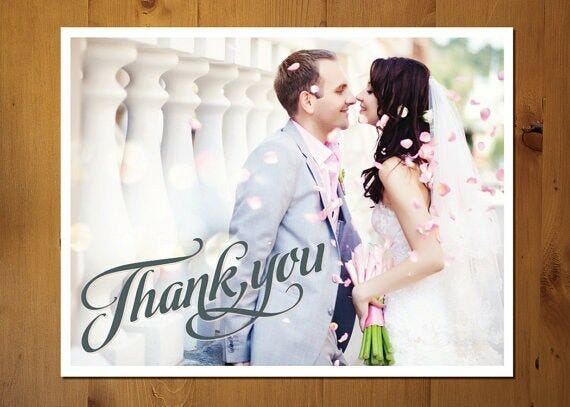 Thank You Card Envelope Recommendation
Typical thank you cards are typically 3.50 x 5.00, so a nice A2 envelope is perfect.