Baby Shower Gift Wrapping - Kraft Paper
Will you be attending a friend's or family membe'rs baby shower very soon? Is the mommy-to-be a total Eco-friendly yet stylish nut? Well if you have done your environmentally safe baby shower shopping but are at a cross roads for how you're going to wrap the organic baby gift, then we've got the perfect unique baby shower gift wrapping idea for you. Kraft wrapping paper!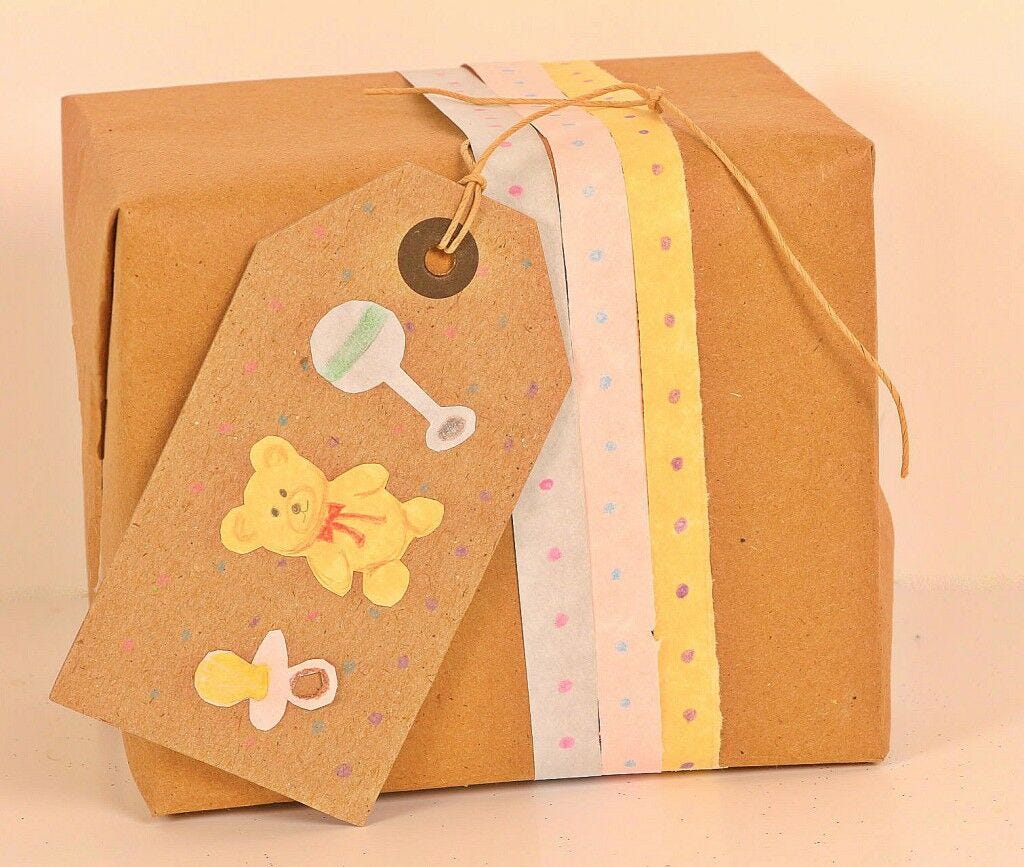 Why is Kraft Wrapping Paper so Great
What makes kraft wrapping paper so great for your planet-saving mommy-to-be is it is 100% recyclable. Unlike most other 
wrapping paper
choices, kraft paper is made from wood pulp and post consumer products. Meaning the paper that is collected weekly from your neighborhood's blue bins is then reused to create kraft. Find out more about what makes kraft great
here
!
Materials
Step One - Wrapping
This part is super easy: wrap the gifts. Make sure you use double sided tape or tape underneath the flaps so that the tape isn't visible. The texture of the kraft paper makes the tape really stand out so try to hide tape marks as much as possible.
Step Two - Adding Color
Next, take your recycled parchment paper and cut 1/2" wide strips from each color (this paper is also made from recycled materials so no need to worry). Depending on the size of the gift you can adjust the width of the strips or add more then three strips. We then added some colored polka dots to the paper to give it a bit more detail. Simply wrap the strips around the gift and secure underneath with tape or glue.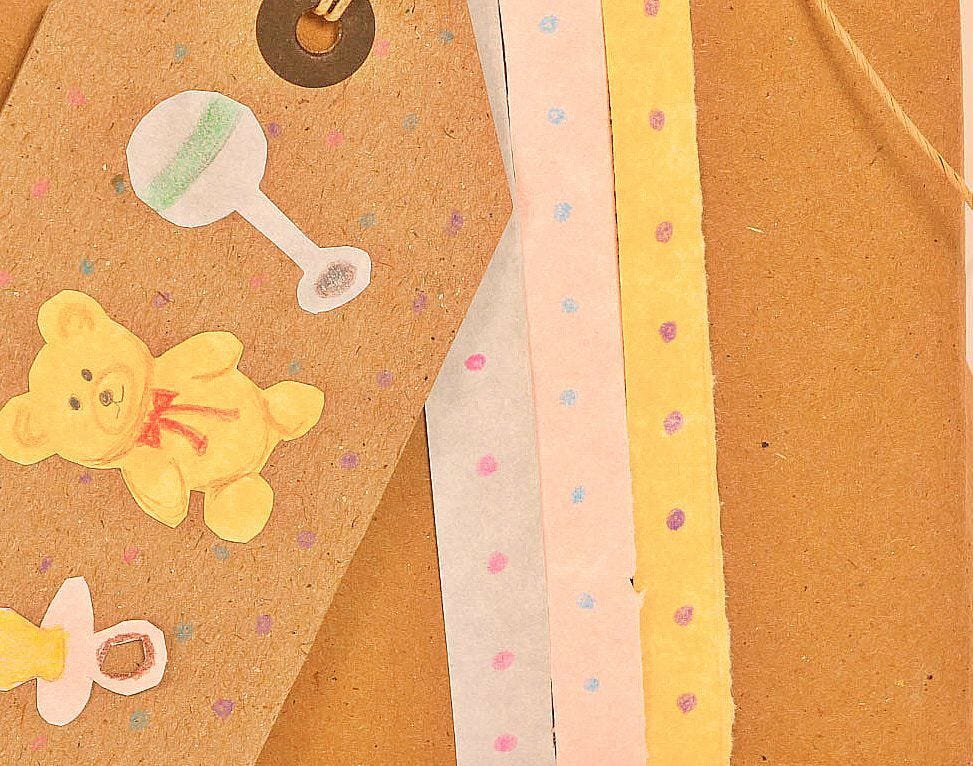 Step Three - Add the Gift Tag
Take leftover parchment paper scraps and draw some cute baby accents. We created a pacifier, a teddy bear and a rattle. If you're not the most artistic person, don't panic. Find some templates online and print them directly onto the parchment paper. Simply cut them out and color in with the color pencils. Add the paper accents to the blank kraft gift tag with a bit of glue and let dry. Fill out the other side with the To: and From: info.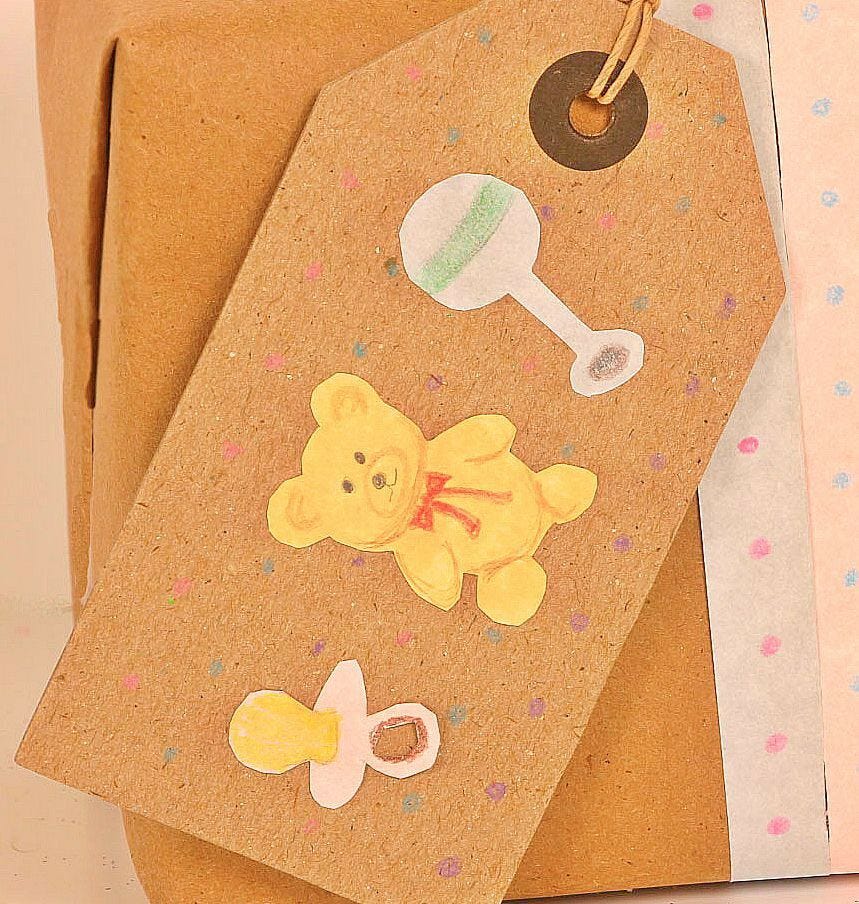 Simply attach the finished tag to the gift by wrapping it around one of the parchment strips and voilà! You're done. You now have a festive baby shower gift that is also good for the planet.