Let's Have a Unicorn Themed Party! Unicorns anyone? This blog will give you basically all you need for an awesome unicorn themed party (from the backdrop to the goodie bags, from the selfie props to the garland), minus of course the food and drinks and people...
BACKDROP
Supplies: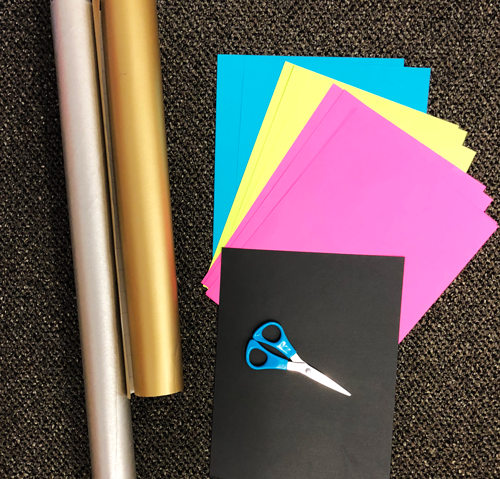 Silver Kraft Wrap
Gold Foil Wrap
Scissors
Hot Glue Gun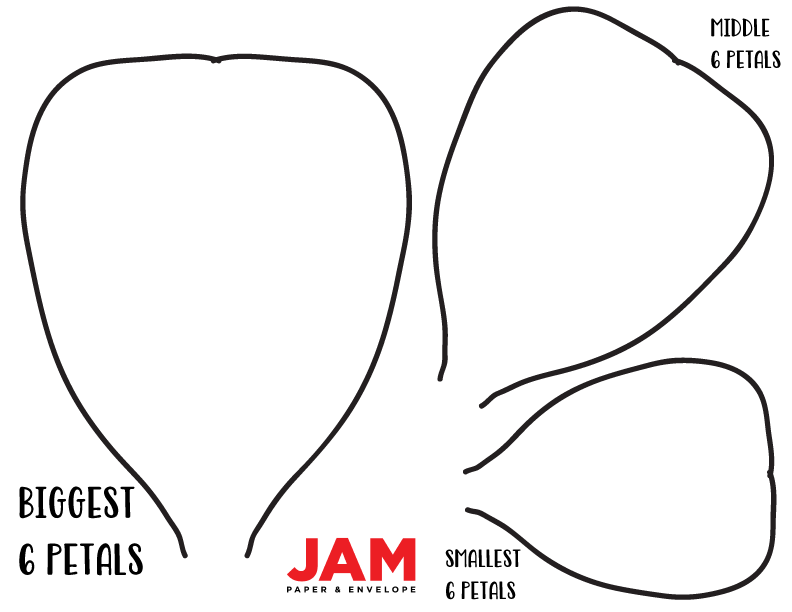 For the flowers, it takes a bit of time, but the outcome is glorious (but, I might be biased). You need 6 petals for each layer, with three layers on each flower. The above template can be downloaded here: [media-downloader media_id="26423" texts="CLICK HERE"]. Cut a slit on each bottom of each petal and hot glue one side to the other so that the indent is inner NOT outer.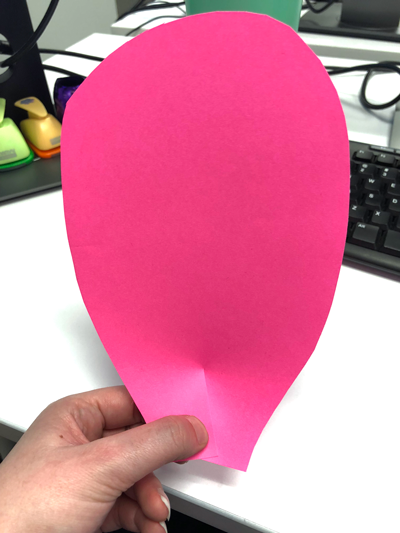 Then you want to roll the petal the opposite way of the indent.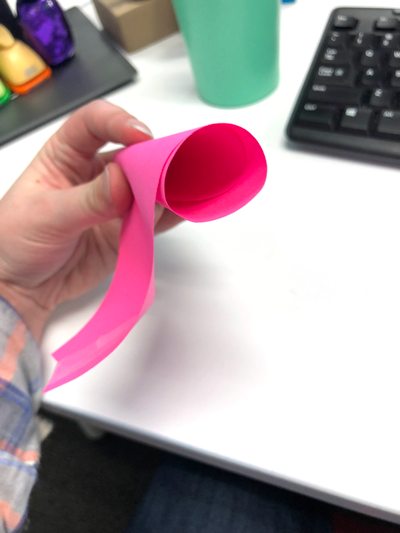 You want the 
in
dent to be 
in
, not out.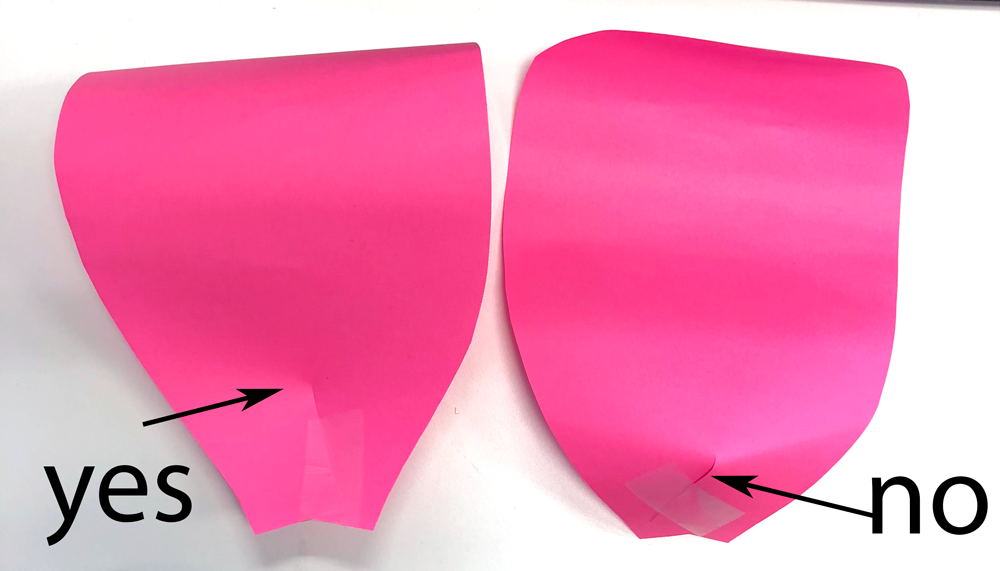 After you cut the slit on each big petal, and glue them together to make the indent INner, it's time to glue the first layer together. Hot glue is the best way to attach the petals because all you'll need is a strip of hot glue for two petals together. With each layer you're going to repeat the steps (cut the slit, glue them together, etc.) and glue them together. Each layer should have a little circle/hole in the middle. This is where you put the middle part in.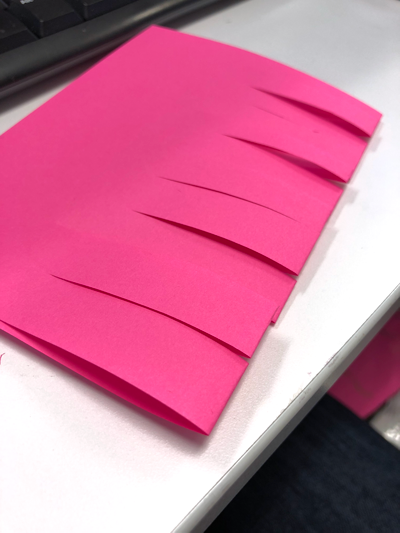 Fold your paper in half, and cut thin strips as shown above. You should make three of these.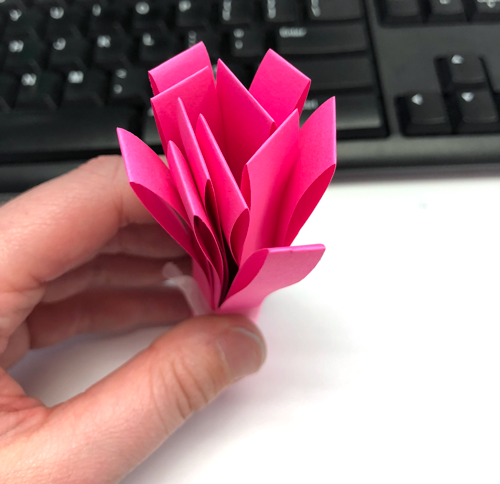 After you're done, roll it up and tape it together. Then hot glue it to the middle of the flower to make it look like this:
The unicorn horn and ears were made with our gold foil wrap and the eyelashes are made with our black linen paper. Again, I just drew these to the best of my ability. If anyone wants a printable, comment and I can add it! I'd love to help if you aren't the 'drawing by hand' type. Paste all of these on a background of your choice. I chose silver kraft wrap because #shiny! And there's your backdrop!
TABLE GARLAND
Supplies: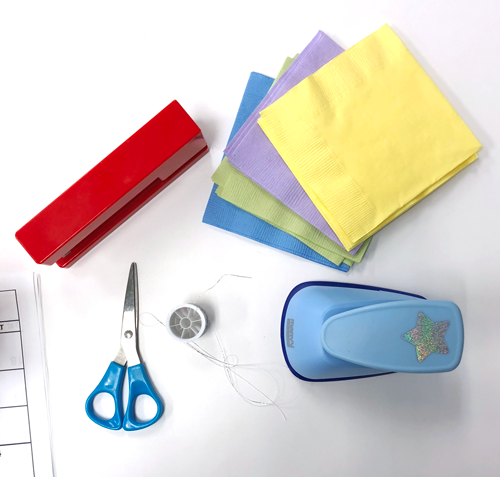 String
Star Puncher
Scissor
Cut the napkins into thin strips, roll them together, and staple! I used tape to tape it onto the back of the string and it wasn't half bad (more tape the better obviously).

OPTIONAL
: If you want to make it extra special, use our White
Glitter Wrap
and our star hole punch to add onto the garland. Makes it more magical if I do say so myself.
SELFIE PROPS
Props:
Cut, Paste, Attach a Popsicle stick (I got 100 for $1!), and you are ready to take #magicselfies. Remember to hashtag #like #everything.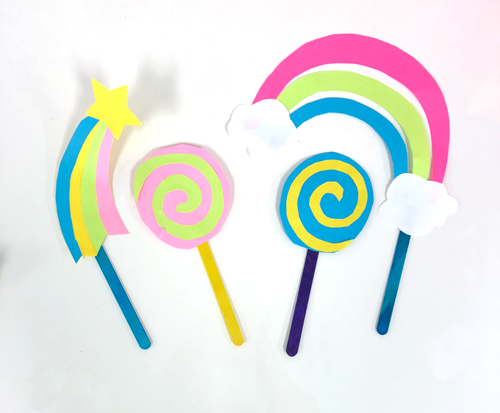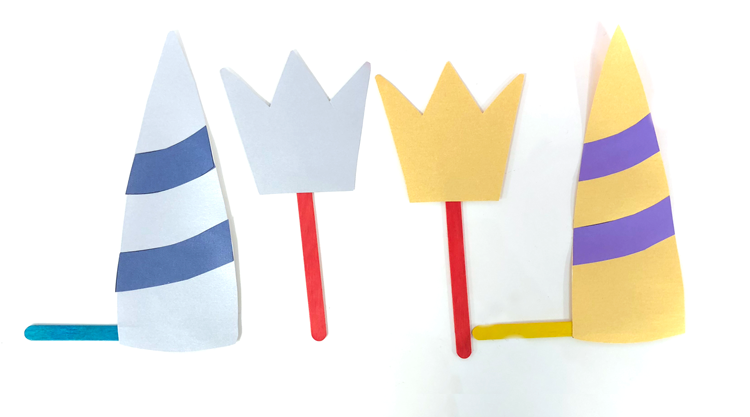 Download Templates HERE:
[media-downloader media_id="26398" texts="Unicorn Horn & Crown"]    |    [media-downloader media_id="26395" texts="Lollipop & Shooting Star"]    |    [media-downloader media_id="26396" texts="Rainbows"]    |    [media-downloader media_id="26397" texts="Stars & Hearts "]
GOODIE BAGS
Equip yourself with a:
Hole punch
Pink baker's twine
Gold sharpie
Bright pink lunch bag
It'll match up perfectly with your backdrop! The horn I did by myself, hand drawn and cut, but you can use the horn templates from above! Or freebie yours too. Once you have the horn glued on, place the rose on the bottom of the horn. How to make these roses can be found
here
! (Yes, we love recycling).
OPTIONAL
: 
Baker's Twine Handle.
Punch 2 holes on each side of the kraft lunch bag (so 4 holes all together), and insert the twine into each hole going across first then to the other side. This will make a cute handle (just cut off the extra twine). This is totally optional, but might be smart if little kids are carrying them. Or adults that had a little too much to drink... no bias here. And there you have it! Other than all the cake and candy, we have you covered. But p.s. - search unicorn cakes on pinterest SO CUTE. The best part? According to Pinterest, this backdrop is usually used for 1 year old birthday parties, but I'm totes using it for my birthday this year. I turn 26. My sister? 28 and she's so for it too. Because unicorns are freaking magical. #BAI