Tissue Paper Fireworks 4th of July Craft
Pop off your Fourth of July celebration with this festive tissue paper fireworks craft! Before you start grilling burgers and brewing a cold pitcher of iced tea, make this super simple, minimal-supply DIY craft that you will love. All you need is tissue paper, a stapler, and scissors! Hang them on a string to use as garland or place on tables, walls and wreaths for an extra touch of red, white, and blue. Happy birthday America!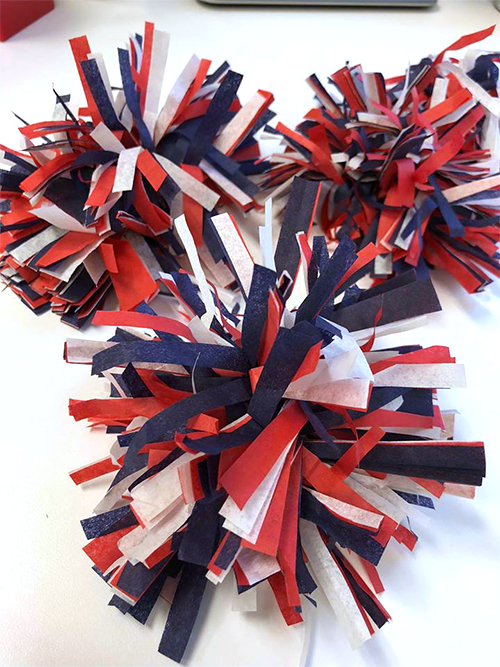 Supplies
Red, white, and blue tissue paper
Stapler
Scissors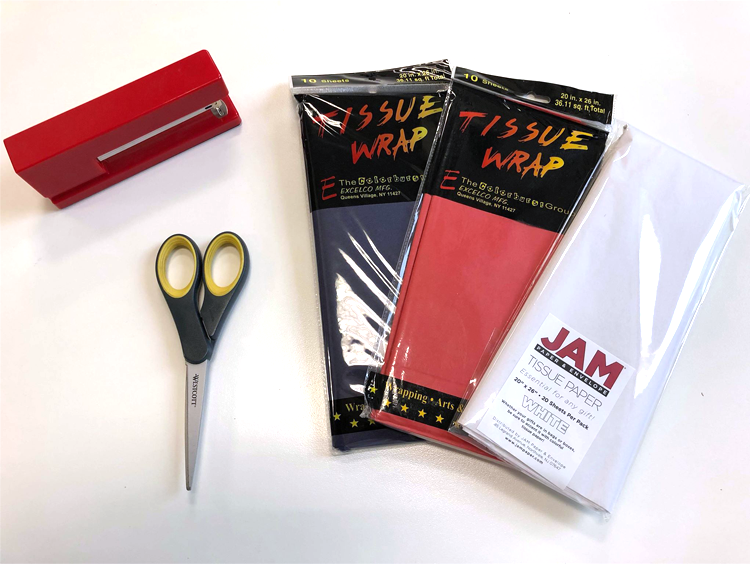 Step 1
Gather your red, white, and blue tissue paper and fold two sheets of one color of paper in half. Fold in half once more. Then, fold over the corners with no folds (loose edges) and fold it over to the far edge to create a triangle. (yes, lots of folding!)

Step 2
Once you have a triangle, you'll be left with one column on tissue paper. Cut off, leaving you with only the triangle fold. Cut through the folded edge of your stack, making 8 separate layers of paper. Repeat the above steps for all 3 colors.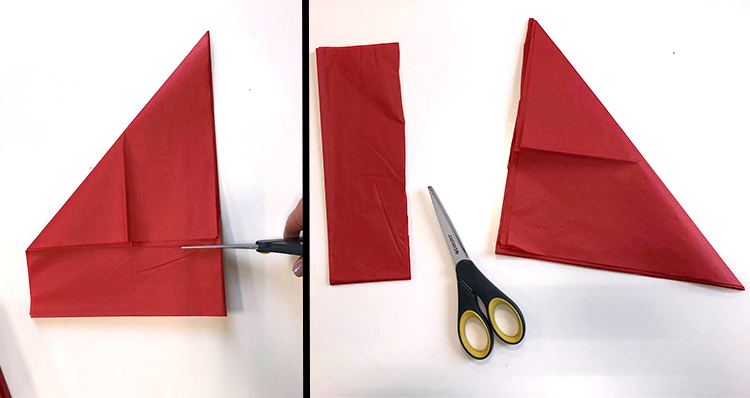 Step 3
Now for the fun part! Take 3 sheets of each color and stack on top of each other. Fold into an accordion by folding at least 6 times.

Step 4
Staple the center of the accordion.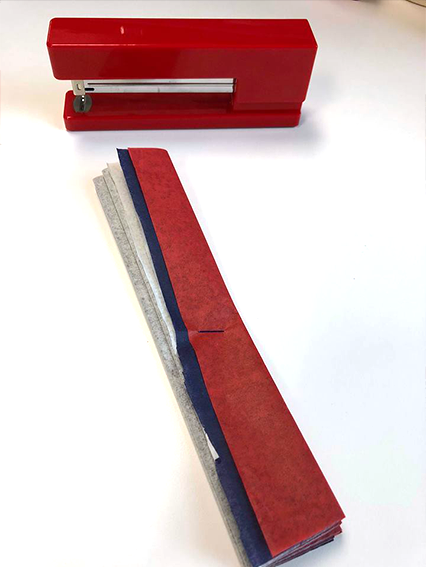 Step 5
Create a fringe finish by making 5 slits on either end of your stapled stack of tissue paper. Carefully pull the inside of each sheet of tissue paper to create a fluffy look. Once fluffed, take by the stapled center and shake to add an extra layer of fluff. (a little fluff never hurt anybody!)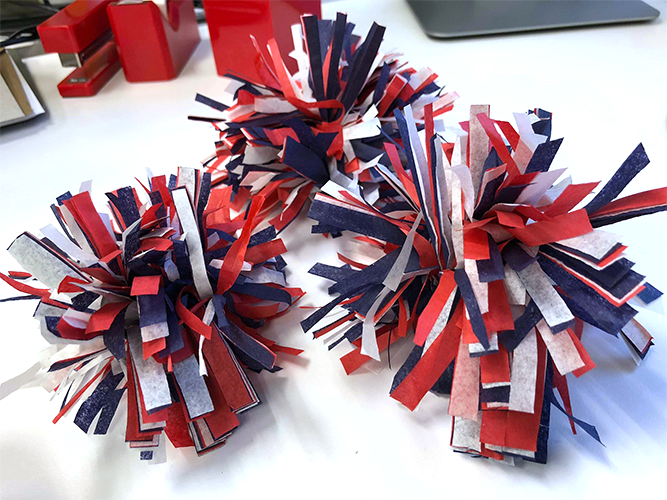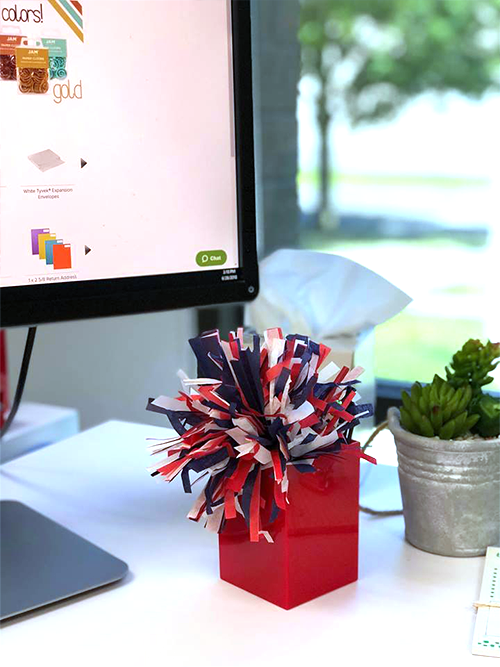 You now have a colorful and festive decoration to add to your tables, wreaths, and office desk!
Happy 4th of July!
How are you celebrating America's birthday this year? Let us know your family traditions or favorite activities to do in the comments below!